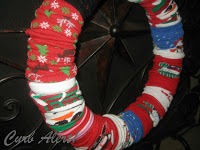 Ever wonder what to do with all of those Christmas socks that you have? You know, the ones that you get in your stocking every year from Santa but rarely wear?
While perusing the never ending addiction Pinterest last night I found a cute idea that linked me over to the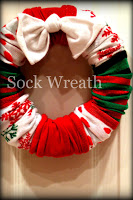 Although I admit hers looks much more professional than mine, I will boast that I used everything on hand costing me whopping $0!

Here's what I did. I gathered all of my Christmas socks…I still saved two pairs for those just in case days that I need to look cute and Christmasy. And I am sure Santa will bring me more anyway!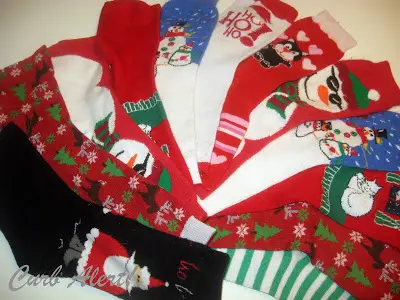 Searched for a wreath form couldn't find one -darnit! so I grabbed a pool noodle and duct tape from the garage.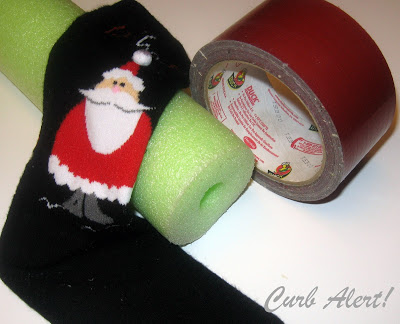 Snipped the toe off of each Christmas sock (Please note that none of MyLove's Christmas socks were harmed in the making of this wreath, as he likes his silly socks!):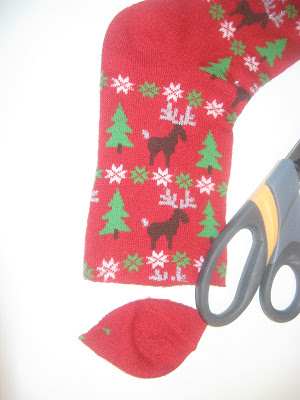 Gathered the socks around the pool noodle, formed the noodle into a ring and then taped it: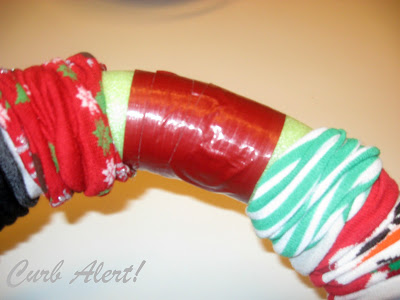 So quick and easy and in a matter of minutes I was able to fluff them into a wreath! Buttercup loves it and is asking for me to hang it in her room. I'm thinking what a great idea to do with all of the kiddo socks and let them make the wreaths themselves 🙂
And here is the finished wreath!
What do you think?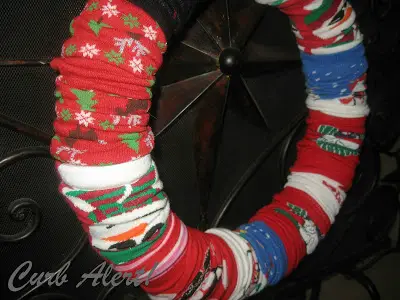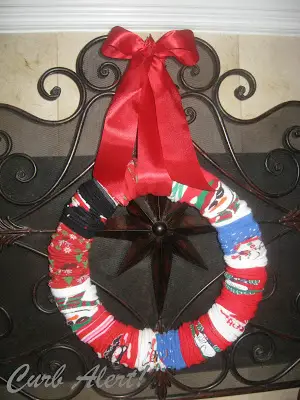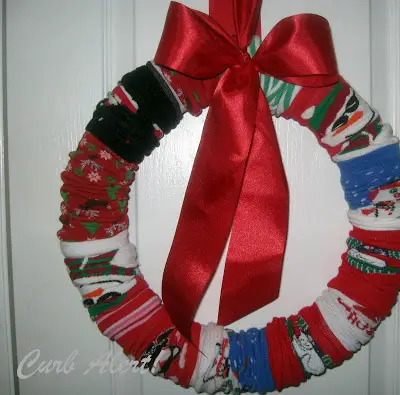 Haven't found many curbside treasures lately, the rain has really put a damper on my treasure hunting!
Take Care!
~Tami
Tip Junkie