Have you ever wondered how all of the crafty folk find all of those fabulous pallets for projects?
Better yet, how they find them for free?
Today I am sharing what has worked for me: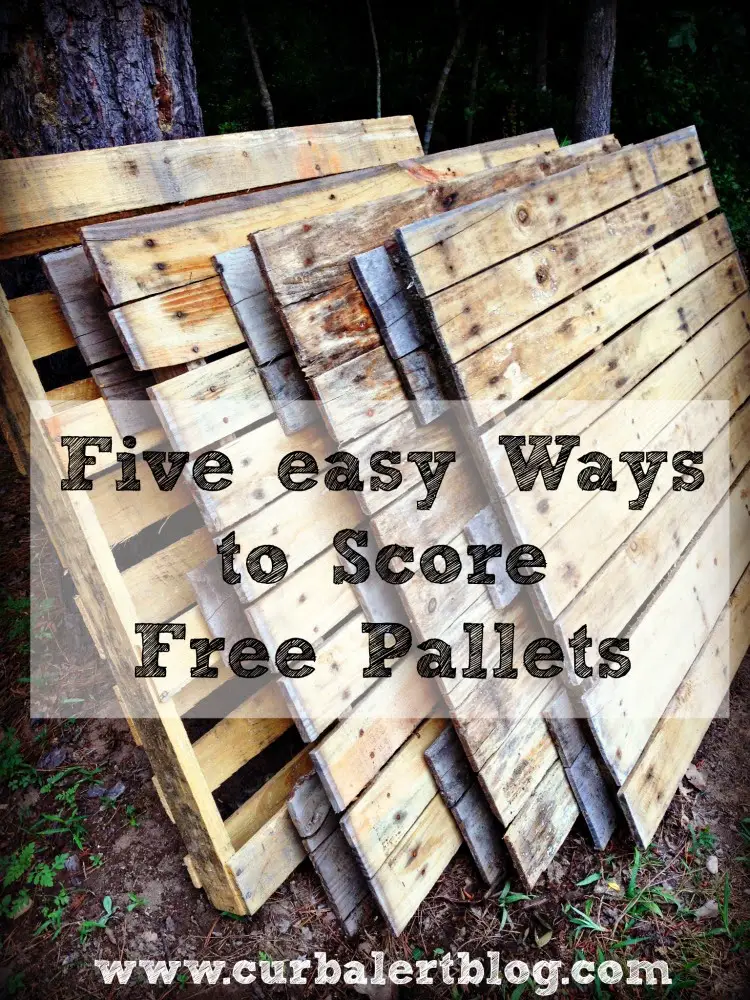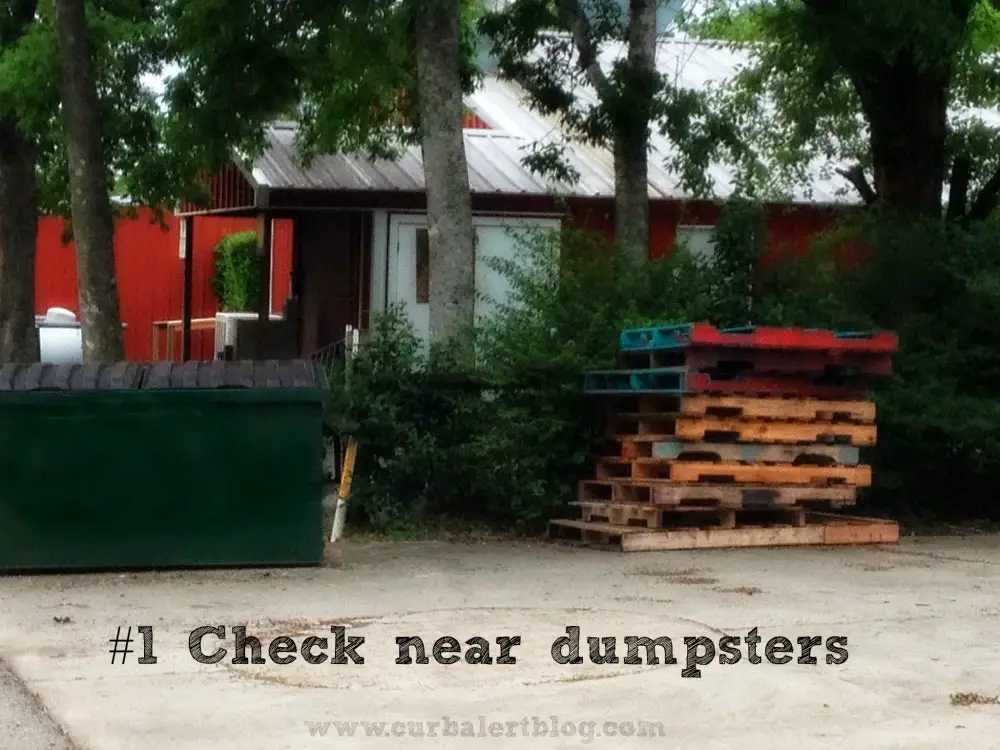 Dumpsters are everywhere, you just have to look a little harder next time and I bet you will never drive right by one again.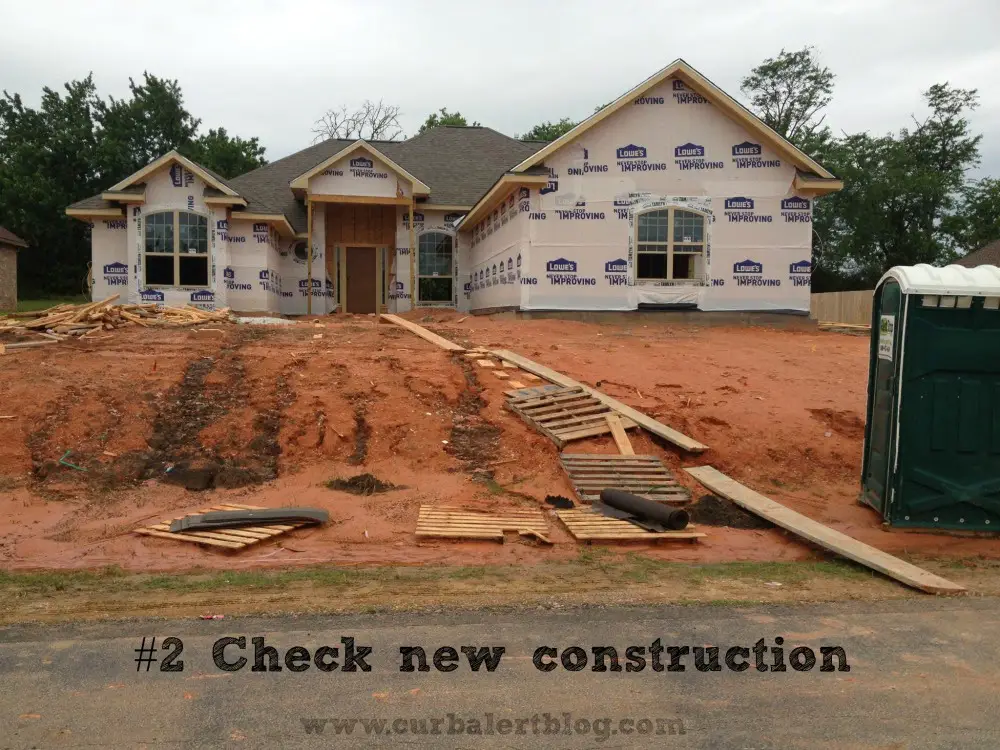 New construction is a great place to find pallets..
It might help to ask though since maybe they might be using the pallets as walkways like in the above pic.
It never hurts to show up with an ice cold soda to persuade the workers to give up a few.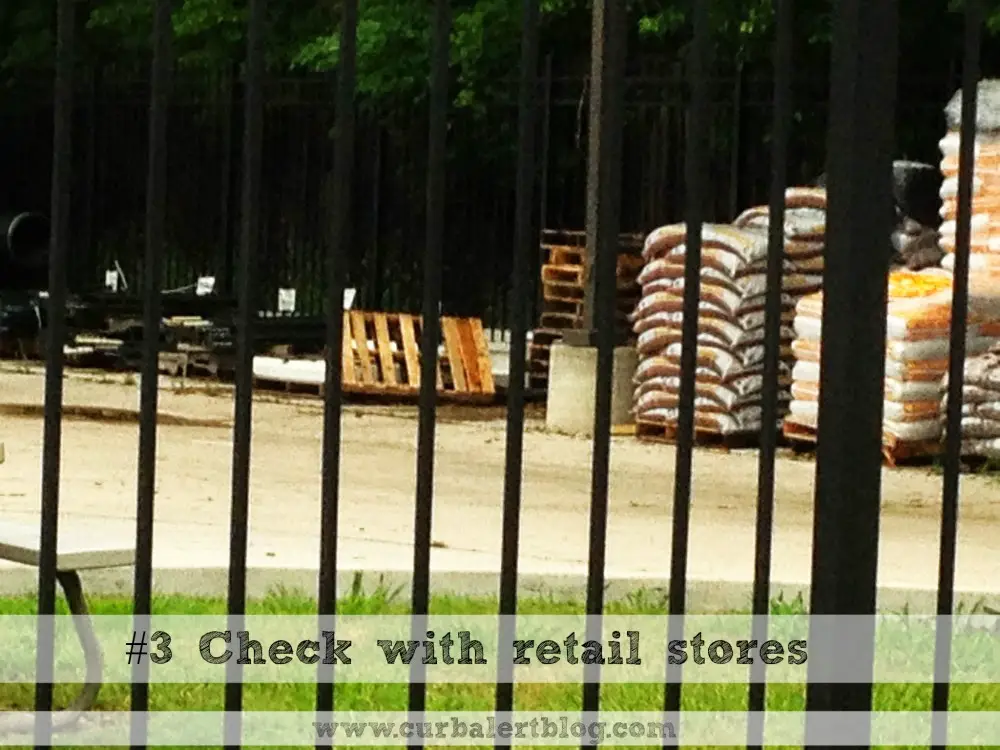 Retail stores such as garden centers, home improvement stores and hardware stores have deliveries
every single day.
Our local hardware store displays a sign every few months saying they are giving them away, and they even load them up for you.
Couldn't be any easier than that.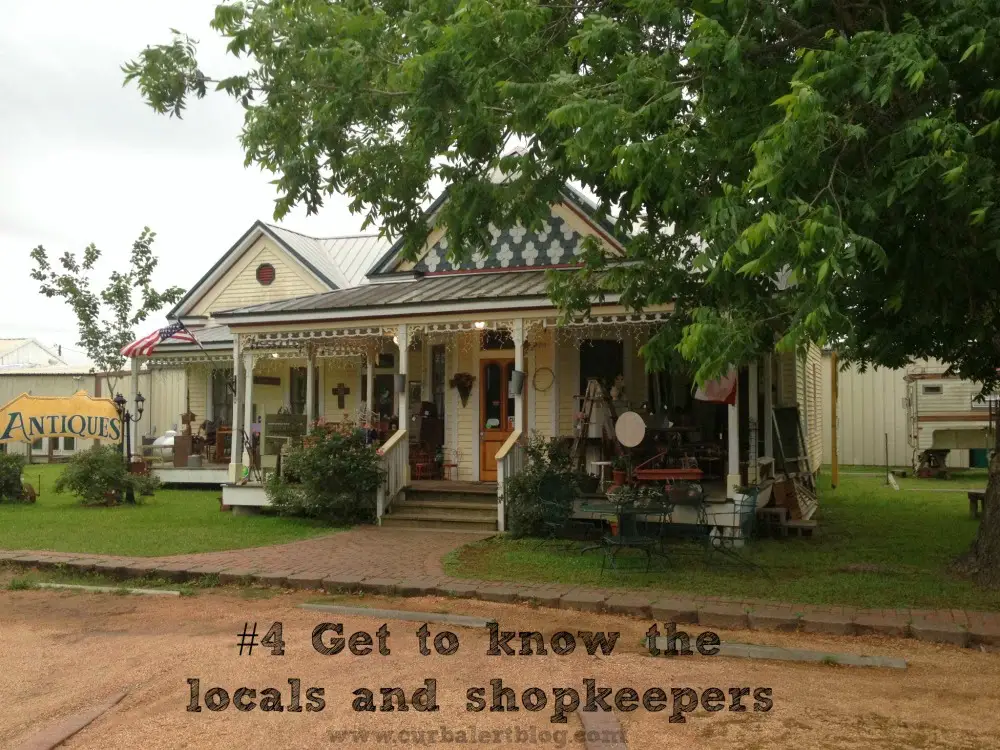 In the town that I live in there are many little historic antique shops and small businesses.  Many times they have to pay people to take their pallets away so think of it as doing them a favor.  It never hurts to ask them to notify you if they ever need to discard them quickly.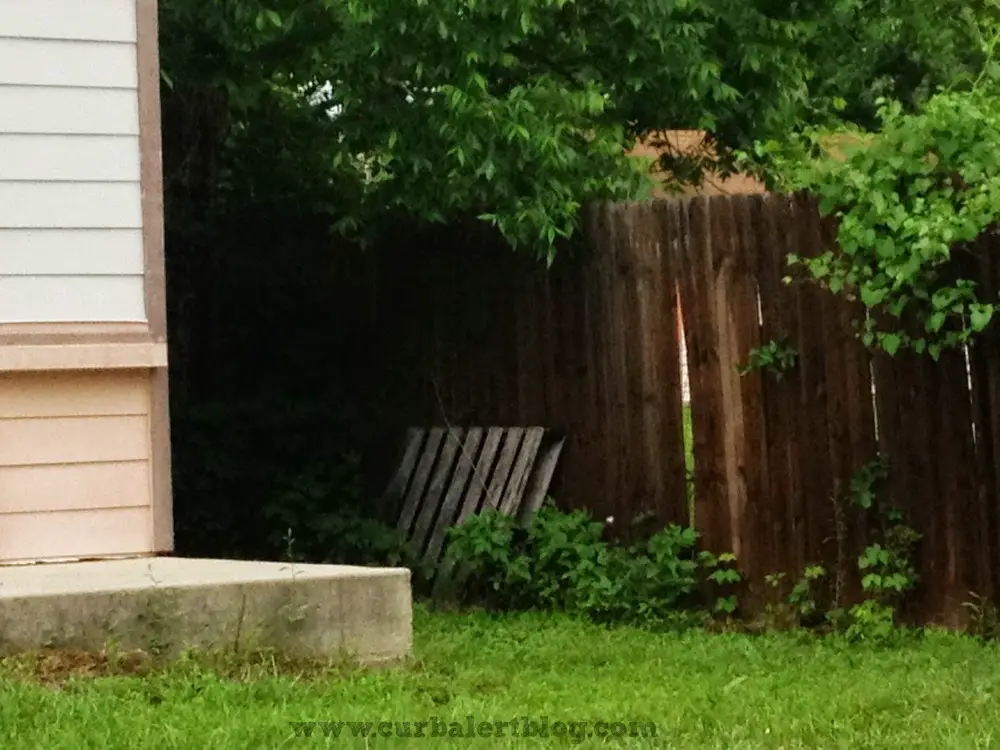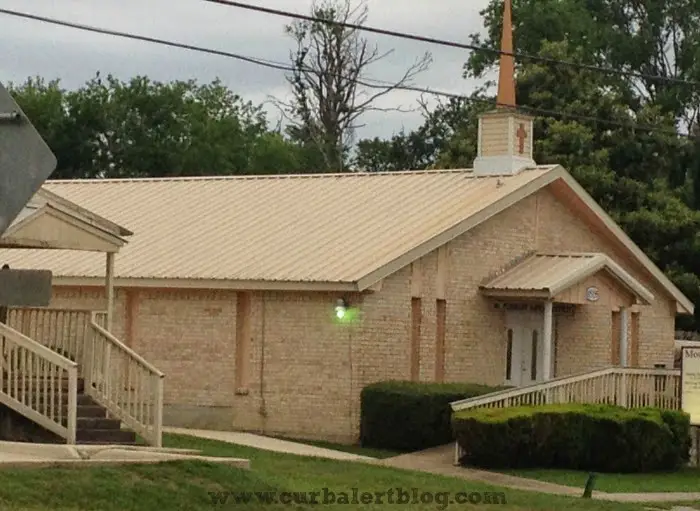 Well it was sitting outside of this church ready to go to the dumpster.
I noticed it out there for a few days and attached a little note to it asking if they were getting rid of it and if so I would like to take it.
They called me right away and one thing led to another and now I have become good friends with some of the churchmembers.
A win/win for all of us just by leaving a little note.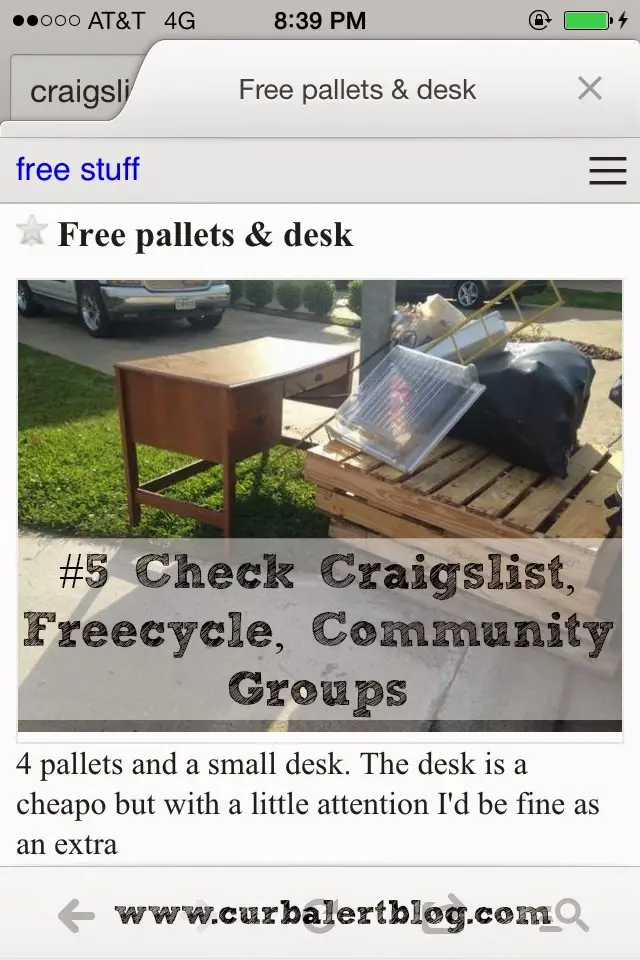 Do you ever check the free ads?  There is all kinds of stuff out there that people just don't know what to do with or have no time to deal with.
I found the above listing in just 2 minutes after searching my local Craigslist.
And what a bonus, they are giving away a free desk as well!
And finally, get the word out, in my case everyone knows that I like Curb Alerts and I like free stuff.
I have no shame!
………………
My neighbor who is building a new home called me and asked it I would like 5 free pallets.
I said "Heck Yes!"
And he even delivered them for me!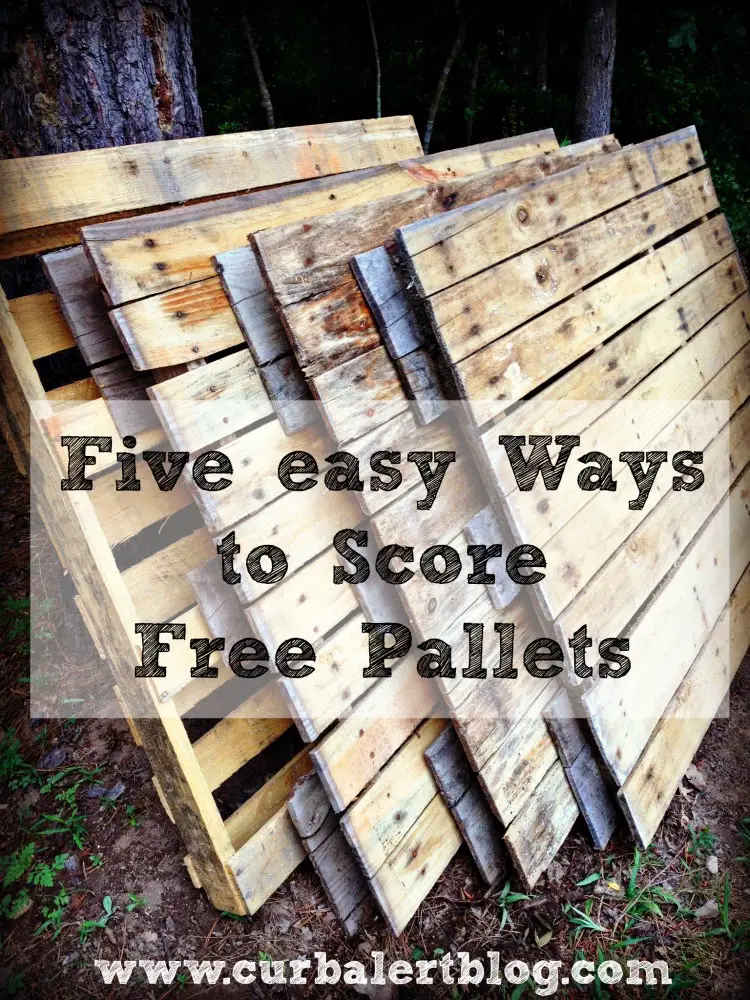 Now wasn't that easy?
I'm not sure why I haven't started
hoarding
"collecting" pallets sooner!
Now what to do with all of these.
off to Pinterest Heaven I go!