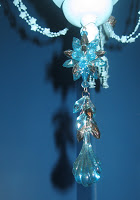 Remember the old chandelier that I purchased a few months back? I am so excited because I finally got a chance to work on it this weekend and hang it up in LadyBug's room! She is out of town for a few days and I cannot wait for her to get back and see it – I hope she will be as thrilled as I am.
It started out like this
HERE
: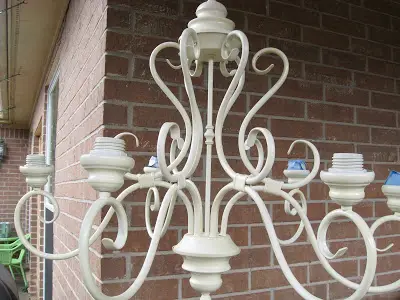 It sat…and sat…and sat (hung) on our back port for months! I was getting tired of looking at it and faithfully singing my Sanford and Son theme song on my way in the back door!
I finally got around to spraypainting it
HERE
: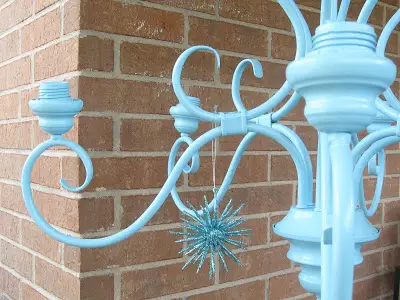 Checked out some Pinterest Inspiration: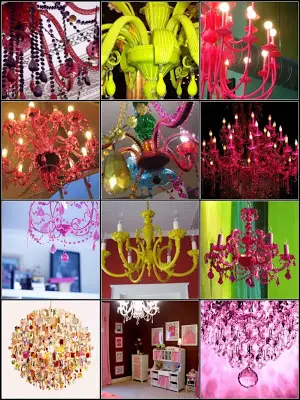 And blinged it up a bit with some mardi-gras beads, a Christmas ornament and some cupcake liners (yes, cupcake liners!):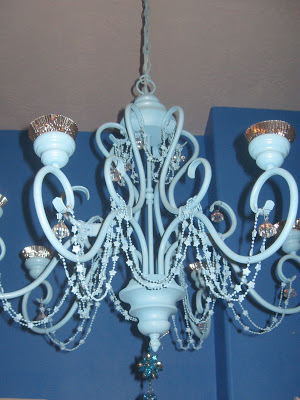 And there she is in all her glory – adorning over LadyBug's little dressing area: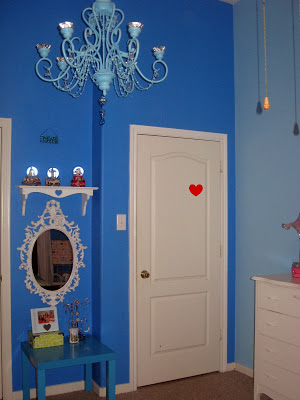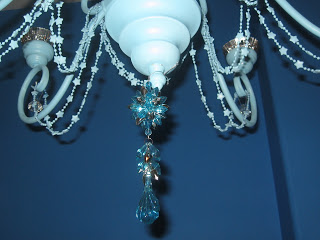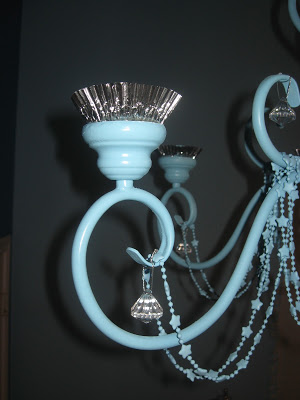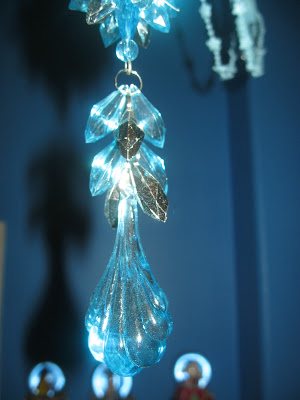 Thanks to MyLove for hanging it for me.
You are the Best!
Happy Treasure Hunting!
~Tami