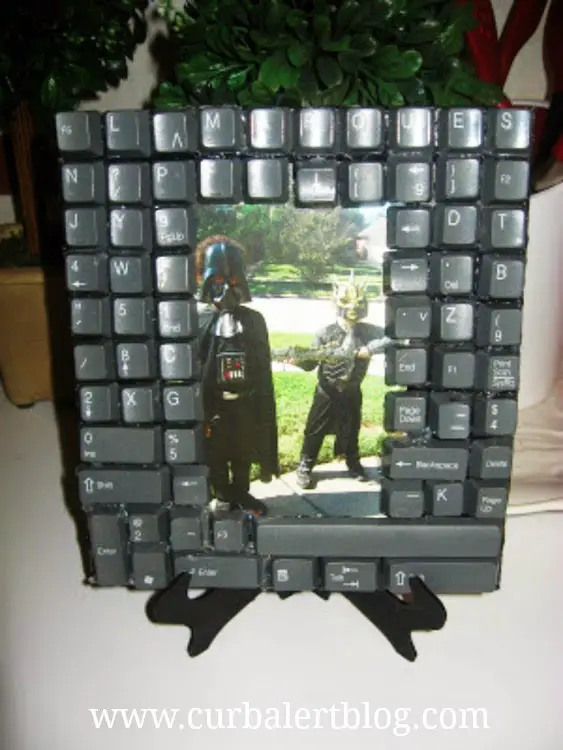 What do you get for a boy who wants has everything? Why a gift card of course! But I hate giving gift cards alone, so always try to come up with alternatives to just a plain old envelope.
My son's friend had a birthday party on Halloween weekend and asked all of the boys to dress up for the party. I took a picture of the two of them right before the party – they had a blast. These boys have so much in common but their main interest is computers and video games. Keeping that in mind I decided to make a frame out of an old computer keyboard and put that precious picture of the two boys in it.
We started out with this that I found by shopping around my own home: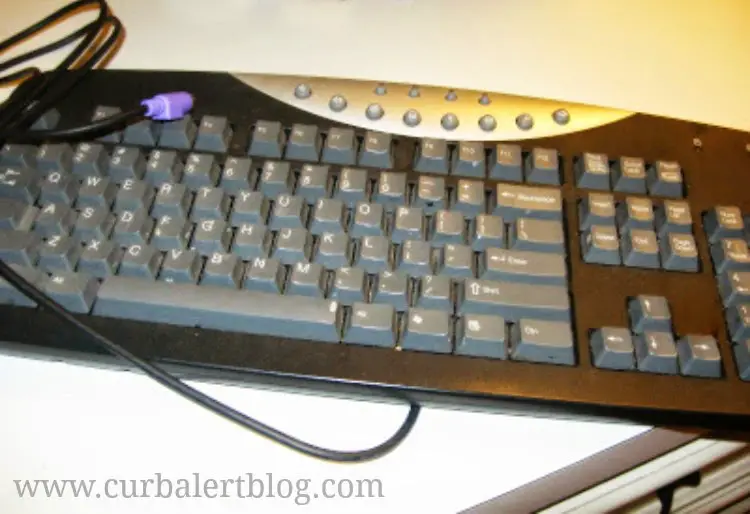 Got the kids involved and tweaked it a little, hope My Love didn't need it anymore as I found it in the back of the closet: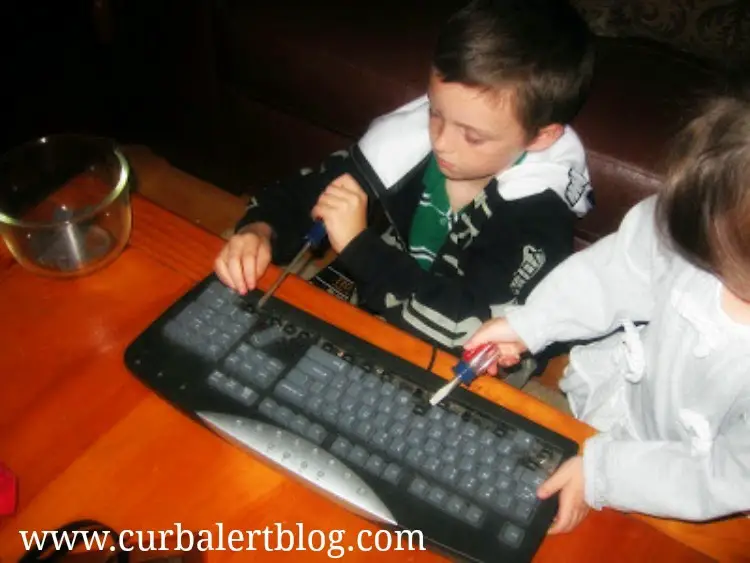 We sorted out all of the keyboard letters and glued them to the frame with hot glue. So easy!
My son was excited to give it to his friend. His friend thought it was "cool" and really liked the Toy's R Us gift-card taped to the back of it!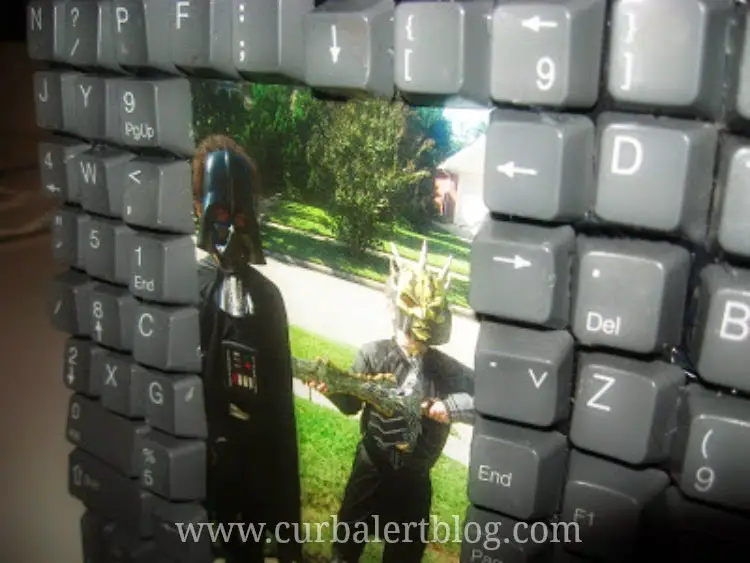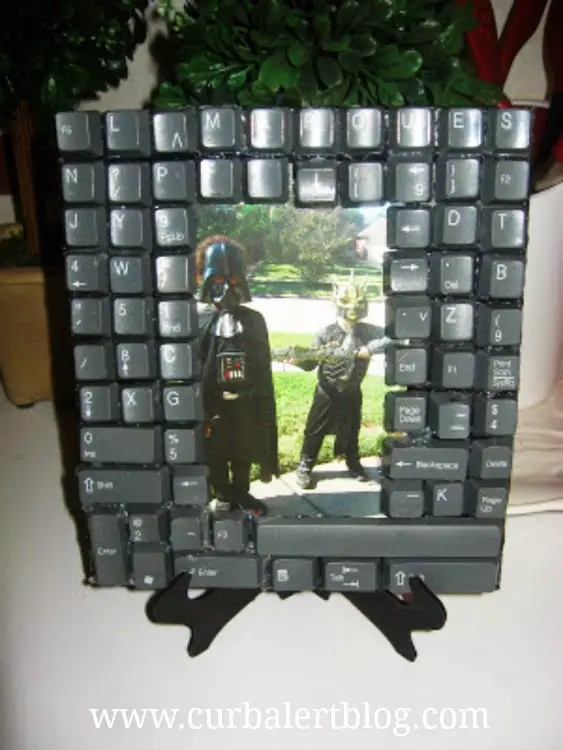 I love this project. It was simple, it was free, it's personalized with the boy's name and my kids had fun helping me with it. What do you think?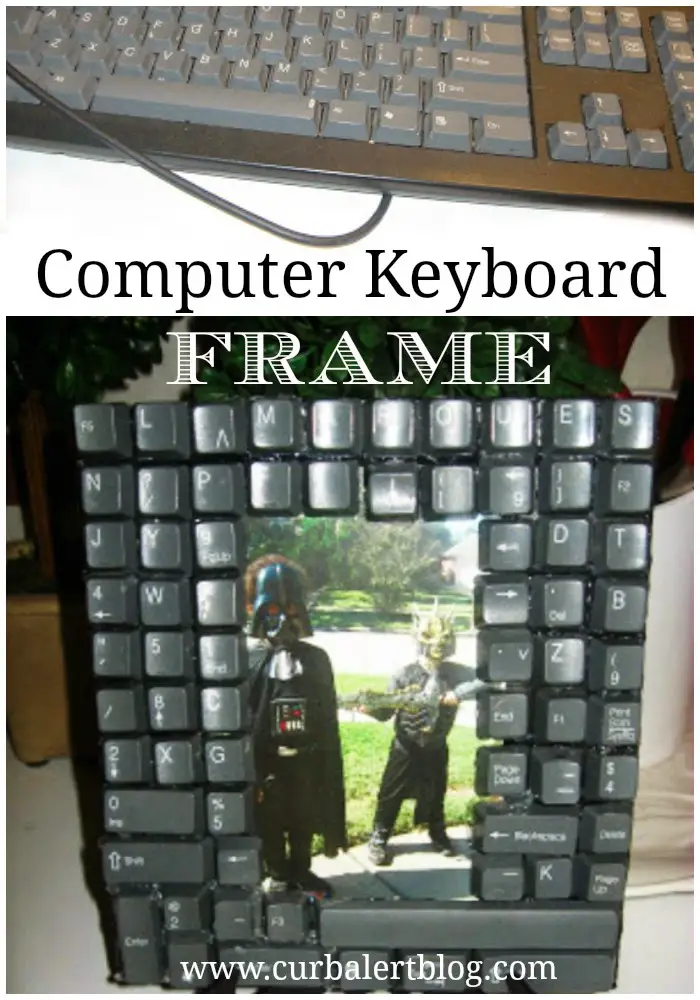 Happy Treasure Hunting – even in your own home!
~Tami