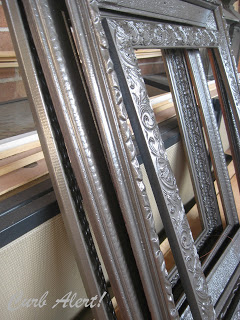 I know I told you I was going to share my curbside finds from Monday but as I was preparing to write I realized that I overlooked some other great finds from the week after Thanksgiving.
I have shared with you before how I decorate our KidzSpace Sunday School area up at church. You can check out the November space
HERE.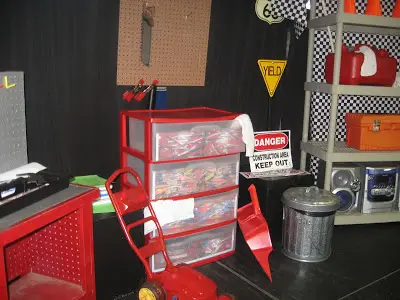 Well I really enjoyed transforming curbside rejects into the new and improved Sunday Morning
"Pit Stop"
December was pretty easy because we just turned the stage area into a living room. It turned out very cute and again the kids had a blast. Their favorite items were the peppermint pillows that I found for $1 (for all 4) last year at a garage sale. I knew they would come in handy sometime.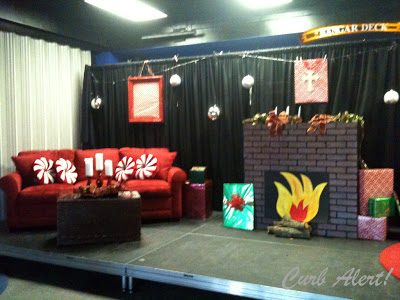 I had so many parents asking me where I found them and I said I found them in a little boutique near my home (shhhh dont tell!) Just kidding but I did find some at Etsy online
HERE
if you would like to stock up for next Christmas.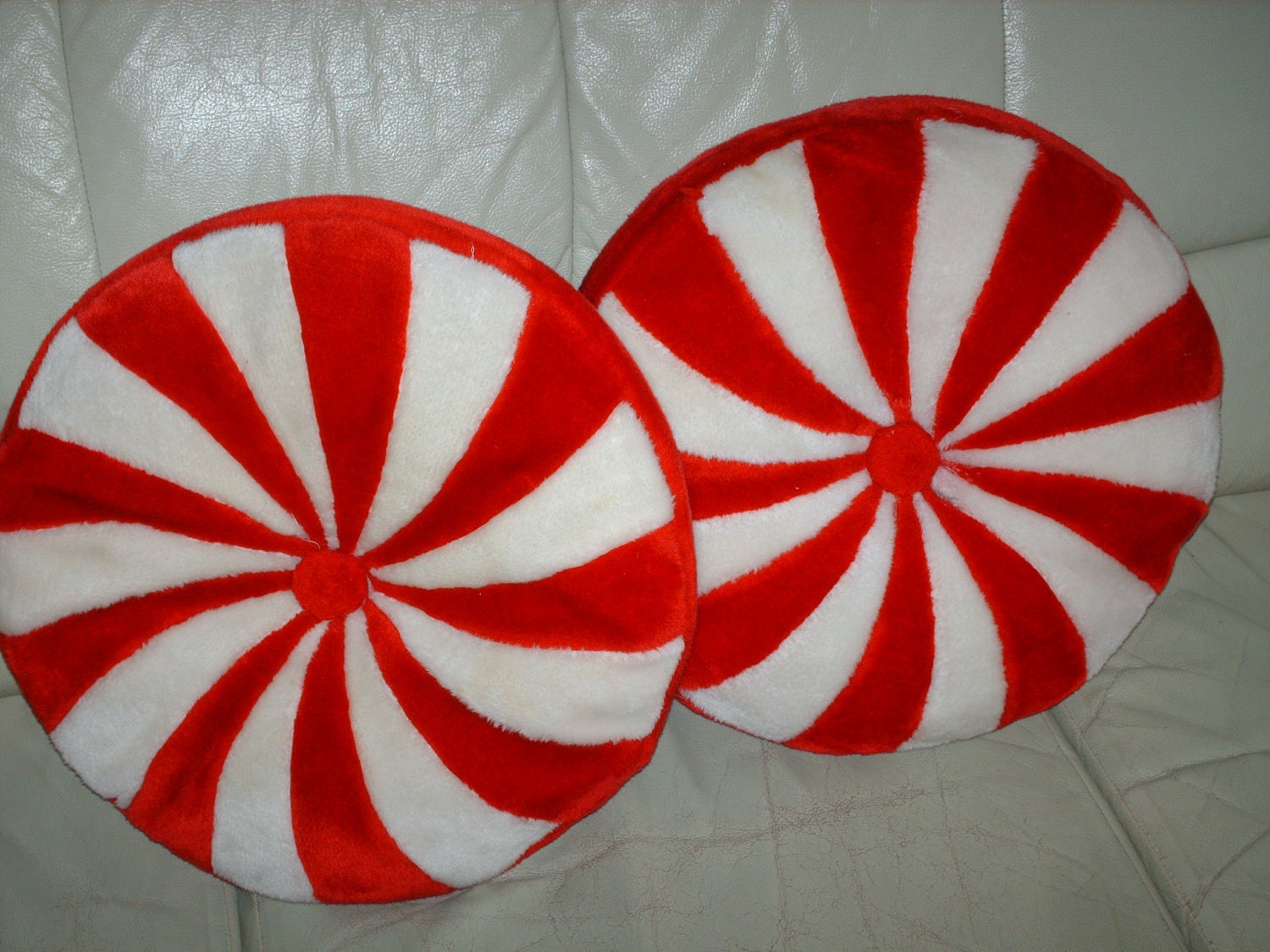 Did you notice the red frame above the red couch? I just spraypainted one of the large frames that I found during my
Awesome Garage Sale Weekend!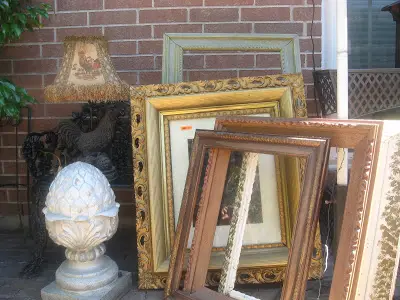 I decided to put these frames to good use and sprayed four of them metallic bronze for our January KidzSpace.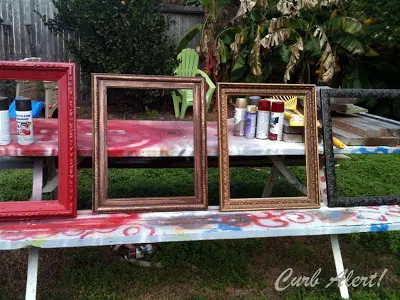 That was easy!!! (and fast)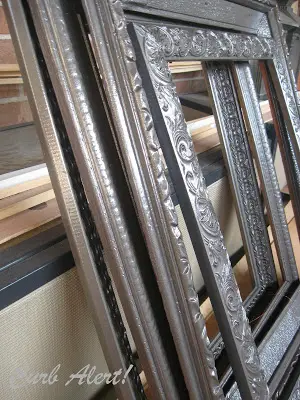 I added some foamboard in the frames so we could tape up the lessons and this is how it turned out: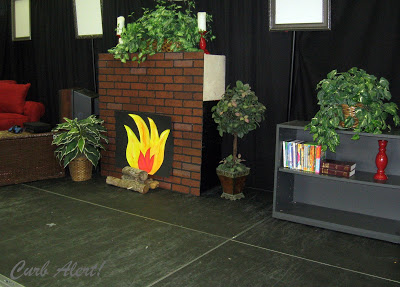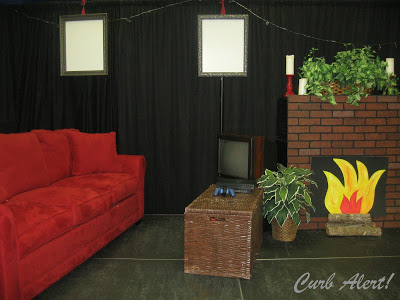 The lesson curriculum requested we use a TV, games and remotes as props and lo and behold the very next day I found this on the curb!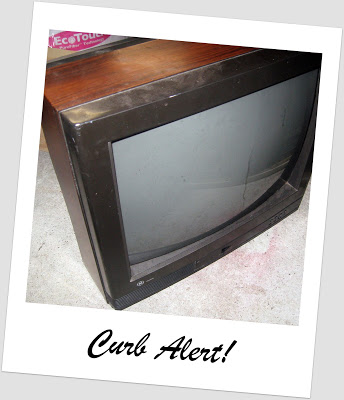 Imagine that, an old TV on the curb. Not even sure if it works but it will do well perched up there for awhile. I REALLY felt like Sanford there for a moment hauling that thing in the back of my trunk. God appreciates me totally embarrassing myself in front of the Cable Service guys all sitting on the curb eating their lunch across the street! I just put my head down, got my business done and got back in the car real quick! It's all for a good cause, right?
Next month's theme is going to be neat and a lot more fun to decorate so I am looking forward to it. Here's a hint:
So back to my curbside finds…
I picked up this old step-ladder. Yep, it's a little rusty but it works perfectly and how hard will it be to spend about 10 minutes spray painting it? I gave it to MyLove to use in the garage so maybe he wont keep borrowing my kitchen step-ladder.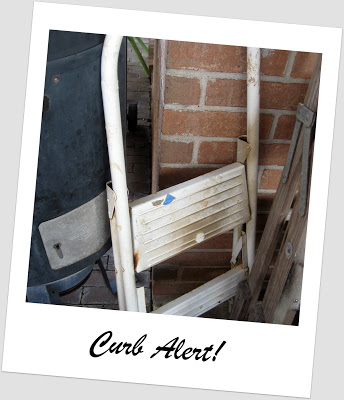 Also found this Razor Electric Scooter with the key still in it and power charger fully intact. It had a little bit of juice left so I know it works, just need to recharge it – fingers crossed. I priced a similar new one online for about $149. My kids so far have just been riding on it old-school style.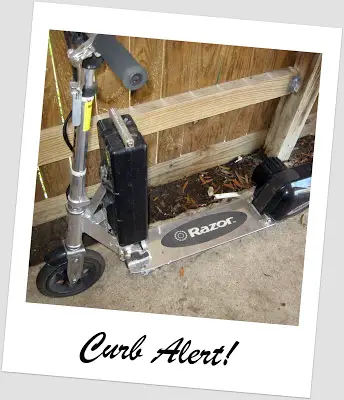 And finally I found these two porch lanterns. I don't know why but I am so excited about them! They are 16″ tall and weigh a ton. I would love to install them on my house on both sides of my front porch, but that would involve some extensive electrical work. In the meantime, as in they are never going on the house, I think I will refab them just a bit.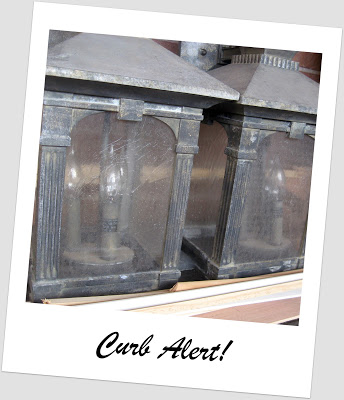 I found some similar to them online at Lowe's.com for $39.99 each.

I am thinking of sawing off the wall-mounts and replacing the light fixtures with candles. This is what I had in mind:
or this:
and you know how I like red!…hmmmmm.
You may have noticed that this week I have been very indecisive about the blog background.
Thanks for hanging in there with me! 🙂
Happy Treasure Hunting!
~Tami