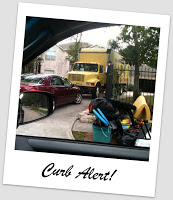 I'ts so cool to have awesome friends on the lookout for me. Remember my friend Myra and the cute
Bunny Makeover
? Well she was out and about the other day and called me right away to tell me there was a great big moving truck in our neighborhood and that I had better go take a look.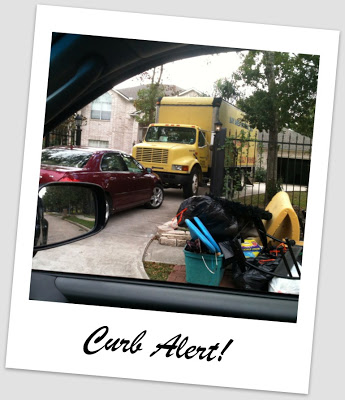 Of course I ran out the door leisurely grabbed my camera and took a ride down there to check out the goods. They did have a lot of stuff but there were many movers going in and out of the house so I just grabbed a few items laying on top of the pile. I have to tell you a lady stopped me and asked if I was going to park there long because she was expecting company and needed the spot. I said "no mam I am just grabbing that board for a friend yeah right and will be quick" She then said, " well then will you please grab that pan for me, I have been eyeballing it the last hour!" Of course I grabbed it for her and smiled and got out of there as quick as I could so I could before anyone saw me!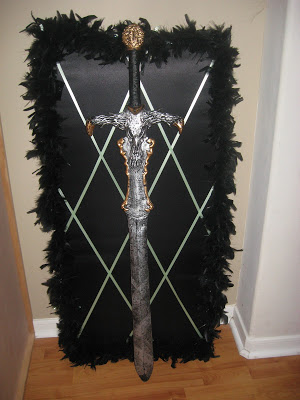 The sword came in handy a few days later and was used to slay evil darth demons on a Hallowed night…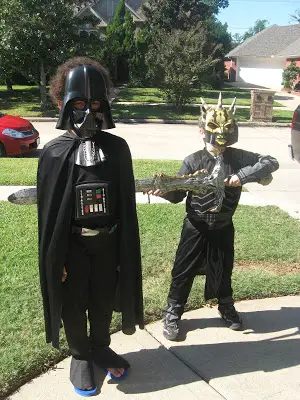 and the (brand new) bulletin board will fit perfectly Butterfly's collage on her gallery wall…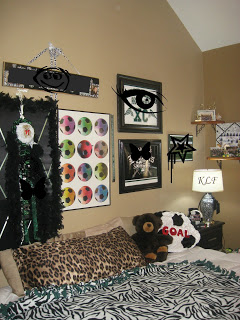 A few hours after Myra called, LadyBug called me to come see what she found while riding her bike to a friend's house – a big huge big-screened TV. "I think you can fit it in your car, right Mom???" Sweet girl for thinking of me and my Curb Shopping Addiction sweet little secret hobby. Wow, if I only needed a thousand pound TV right now!!! I passed on it, but we had a good laugh together.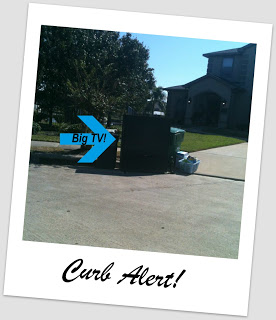 And finally, a friend of mine texted me last night asking me to take a look at some chairs she is getting rid of. Of course I said yes!
Found anything cool lately?
Happy Treasure Hunting!
~Tami