This post may contain affiliate links. Please read my
full disclosure
policy for details.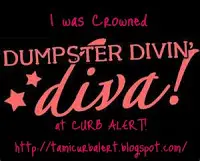 I just realized it's been awhile since I have awarded the Dumpster Diving Diva Crown…until now! I was reading through some blogs this morning when I came across Tami's blog (yes another awesome Tami)
This and That from Tami, and guess what? I felt like I was reading my own blog there for a moment. I laughed at her rendition of her early morning adventure scoping out trash, and was proud of her for having the patience instead to go to church and wait out her curbside find. Patience is a virtue because when she went back she found a shabby piece of furniture. She even shares some of the same strange, unique, trash-diggin' great qualities and hobbies that I do! Check out this post over at This and That from Tami. She found this…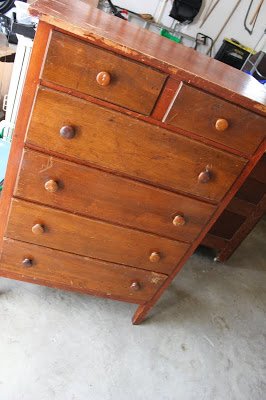 and turned it into something much more appealing!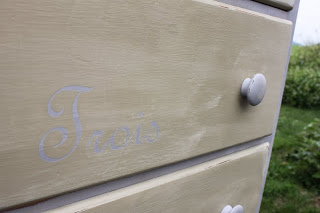 At the same time she scored her a fine new pair of church shoes – way to go girl!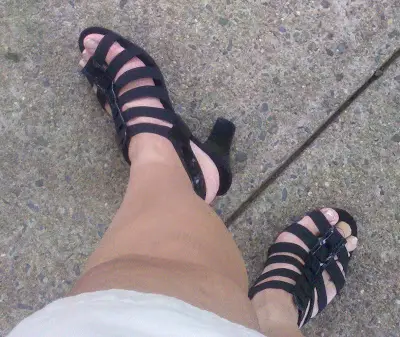 So for the braveness and persistence that she has shown, I award her the Second Dumpster Divin' Diva Crown! I know, I know, such an honor! 🙂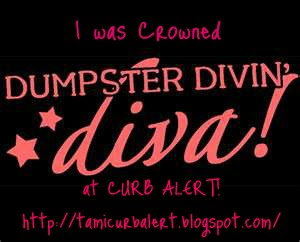 Go check out her blog
This and That from Tami
, there is so much more creativity over there than the dumpster diving. I featured her awesome kitchen stool transformation over at
Scribbles and Swirls
. You have to take a look! Follow her, Follow me, and share in the blog love.
Congratulations Tami!
Happy Treasure Hunting!
~Tami