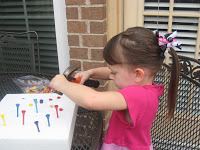 Buttercup has had a hard couple of nights running fever so momma is tired. She is too sick to go out but not sick enough to stay in bed! I have been trying to keep her busy without her using too much energy. Ever had one of those days?
Anyway, I was throwing out some boxes and saw the styrofoam pieces/packaging that was inside. An idea came to mind! A friend of mine tried this before and was a success with her kiddos. It's worth giving it a try.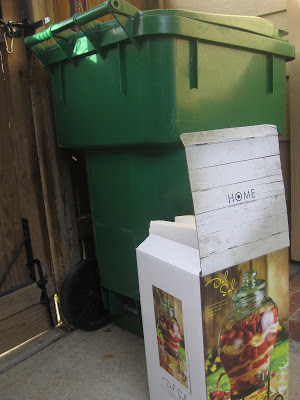 By the way, I am recalling the time when I bought that beverage server (picture shown on the box) and wanted to try the real fruit juice recipe that came with it. Yep, good intentions but it never happened. Okay, I was talking about the styrofoam, right?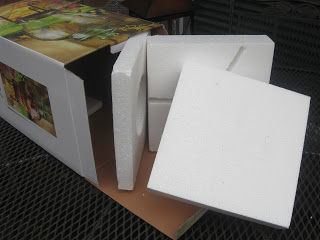 I used the three square pieces of styrofoam, grabbed a small kid hammer and golf tees from the garage: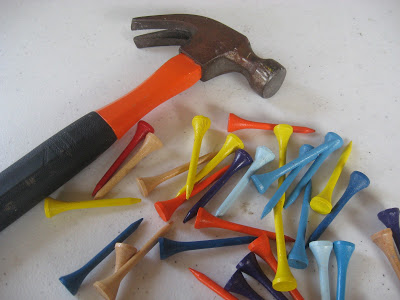 …and she went to town pounding away!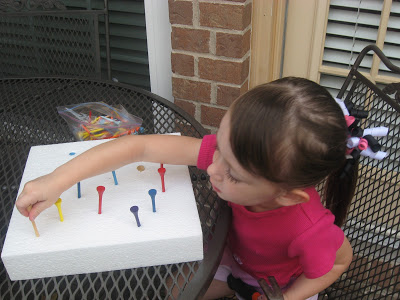 15 minutes later…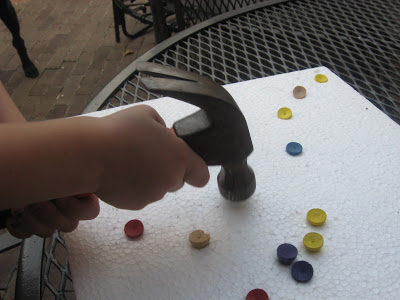 10 minutes later…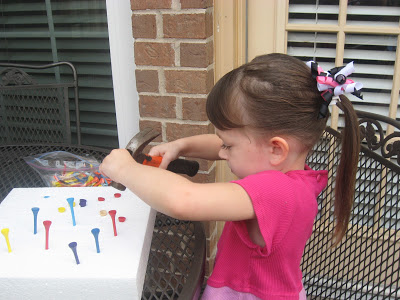 Another 15 minutes later.
She stayed busy, busy, busy!!! and forgot about her fever and coughing for awhile 🙂
Then she had spent some time making little designs out of the golf tees…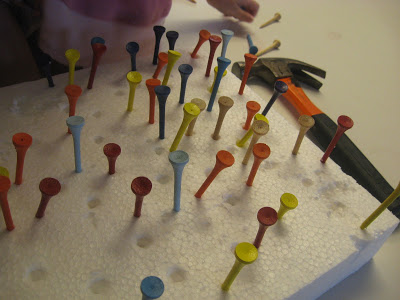 …and momma got a little carried away too!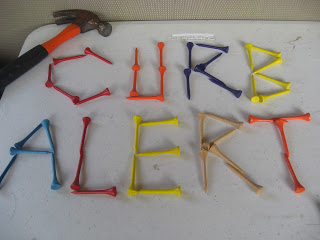 Did anyone ever make yarn projects when you were younger? It reminded me of something like this….
Maybe that would keep her busy for the next hour or so – if I can find some yarn!
Hope everyone had a great weekend! Tomorrow is treasure hunting day in our neighborhood.
~Tami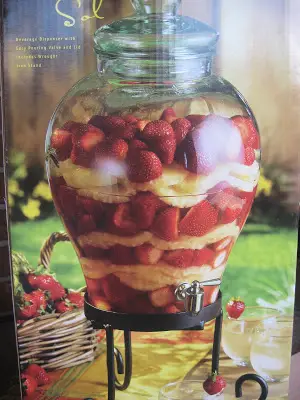 P.S. Doesn't that look delicious!?!