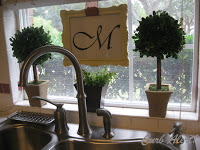 I have two reasons for sharing this post with you. One: My sink is spotlessly (is that a word?) spotlessly clean meaning there are no dishes in it. A very rare occurrence in this household! And Two: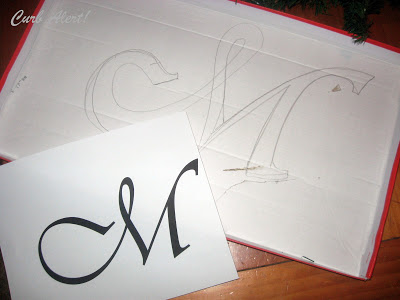 I hate to waste paper so I used the M that I printed out and decided to frame it above my kitchen sink.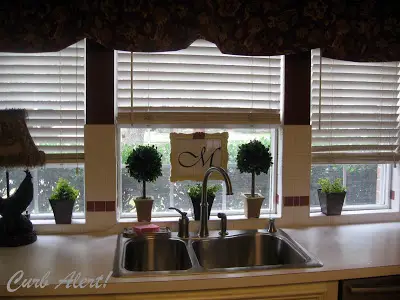 I love these large windows and usually keep the blinds wide open during most of the time so I can see outside but during the dreary winter I need something else to look at, hence the topiaries (from Tuesday Morning) and frame (previously gold spraypainted heirloom white).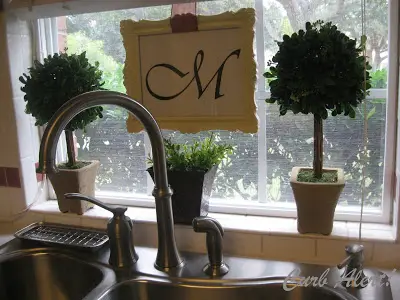 If you frequent my other blog, Scribbles and Swirls, then you know how I have a thing for topiaries, letters and monograms! Go check it out!
I am officially done with Christmas and grocery shopping and now going to spend the last few days enjoying my time with my kiddos!
Happy Treasure Hunting!
~Tami