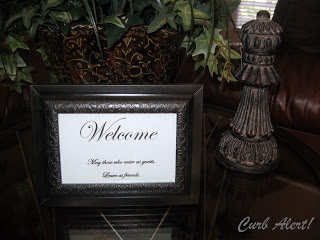 Happy New Year and Welcome to 2012! I cannot believe it has already been a week since my last post! Life has just kicked into full gear
and I have been a little busy recovering putting stuff away after the holidays. I would like to share with you
one of my Goodwill finds. First, let me show you my inspiration piece that I spied/spyed back in early November over at
Thrifty Decor Chick
. Sarah has great taste and I fell in love with this table right away when she posted about it. Here is her table:
Thrifty Decor Chick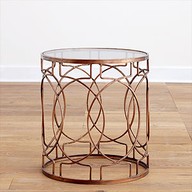 Not too thrilled at the color but I like the lines of it.
She purchased this table at World Market and with a little bit of research I see that it's priced at $119.99. I guess that's a pretty good deal but a little too pricey for my curbside budget, so on to my Pinterest Fake Unrealistic Home Home Decor Pinboard it went in hopes to inspire me with pretty things.
A few weeks later on one of my Goodwill trips I stumbled upon this: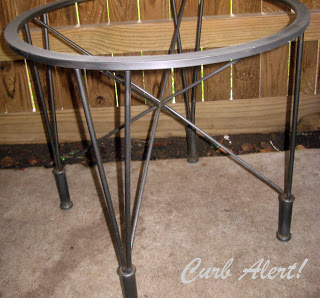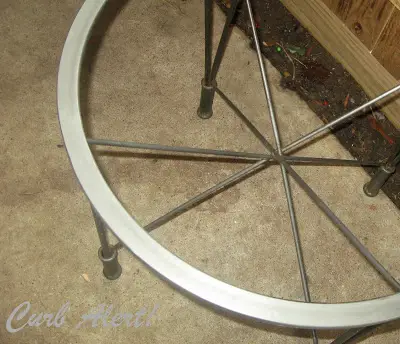 It is a metal end table just the right size for the whopping price of $9.99. Gooooodwill, it's priced just right for me! I had to ignore the little voice of MyLove in my head saying "4 kids and a glass top don't mix Tami and do we really NEED another living room table?" Of course I ignored the voice and purchased it right away! It is not exactly like Sarah's World Market table but looks very close indeed!
I finally sanded it a bit (it was a little brassy and rusty) and spray painted it with a few coats of bronze/copper metallic paint. It was a very quick and easy project, just the kind I like. I would have definitely worked on it sooner if I knew how easy it was going to be!
Once I brought it inside I was thrilled to see that the glass on top is super thick and tempered! Solves a bit of the 4 crazy rambunxious kiddo dilema!
Here some shots of the table now in my living room: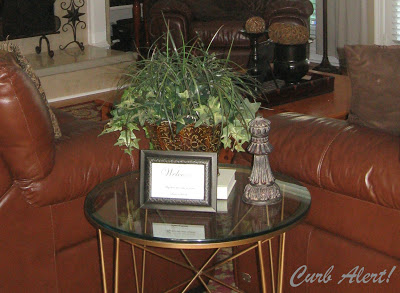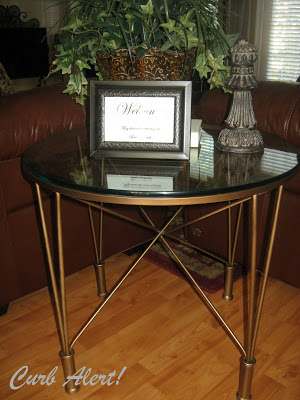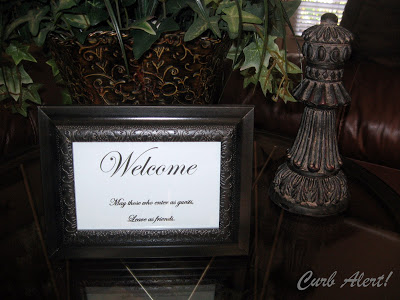 The frame says,
"Welcome, May those who enter as guests Leave as friends"
I like how you see the table instead of the backside of the couches (well sort of) when you walk in from the entry way. A bit of brown overload – but that's okay for now!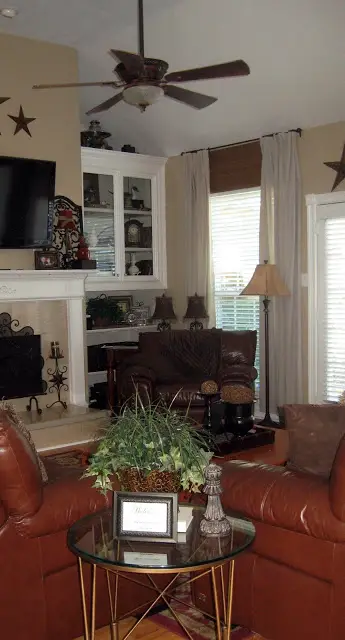 Welcome 2012!
~Tami