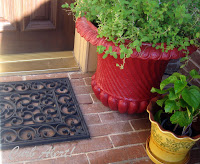 Have I mentioned how much I love this new deep red paint color?  It's Rustoleum Colonial Red!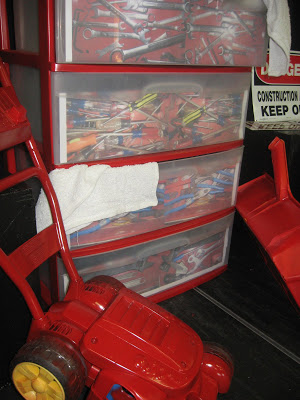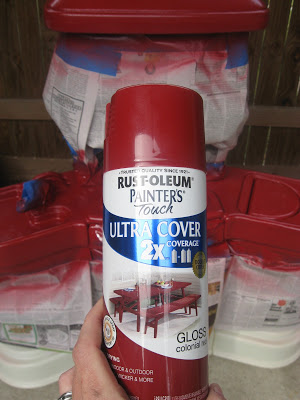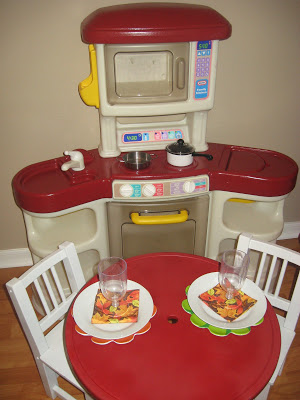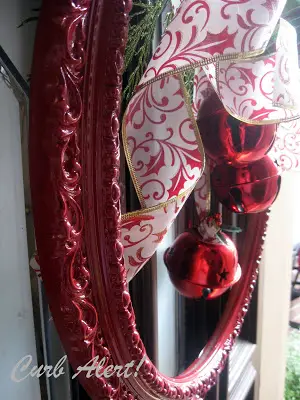 Well I have decided to break out the paint again and use my new favorite red on some curbside finds that I found the first week we moved into our neighborhood four years ago.
Here are some before pictures of the planters…
They are quietly sporting some beautiful yellow mums on my fall porch: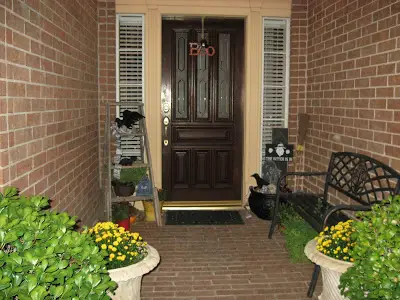 This is another before shot from last fall: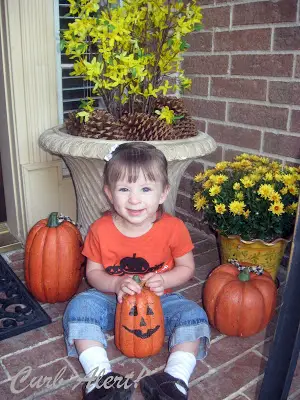 These pots were dirty and super heavy when I found them but after a little tlc I have become very fond of them and have enjoyed using them for my potted plants at my front door.  It's so easy changing them up for each season, or as my green thumb turns brown!
I was just itching to give them a new life and in a matter of minutes they transformed into a happier, prettier color of red!  I love the way they turned out and am excited to dress them all up for Christmas!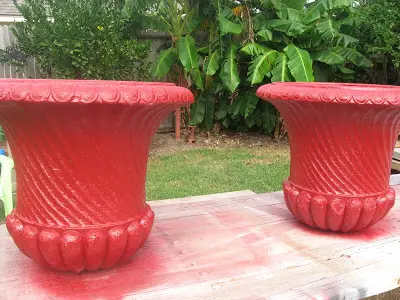 With their new coat of paint!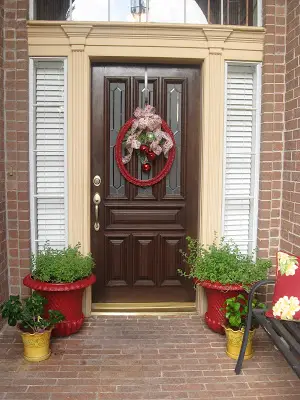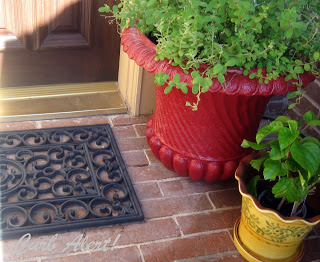 In Love!
Happy Treasure Hunting!
~Tami