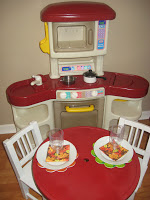 We, meaning My Love, is still working on finishing up Buttercup's Room. There is still a bit of moulding and painting that needs to be done but in the meantime I thought I would spruce some things up a bit.
I tend to "collect" things with the intention of fixing them up for my kids's rooms. I started out with this little kitchen set that I found awhile ago for $10 at a resale shop: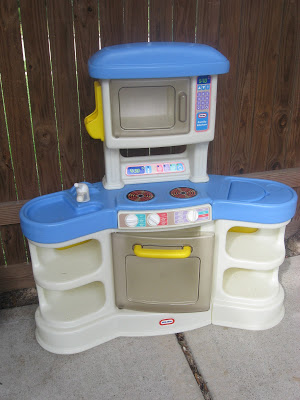 and this blue patio table and kid chairs from Goodwill for rediculously low prices: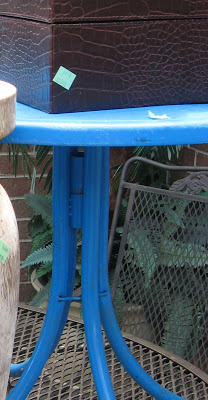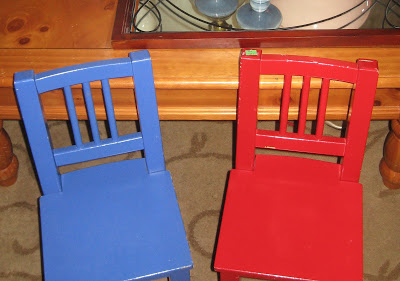 Did a little bit of prep work: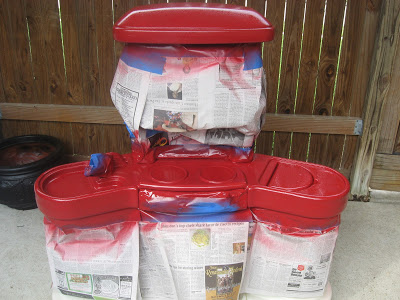 And used my new favorite spray paint color:
(I primed it first with a bright red primer for plastic!)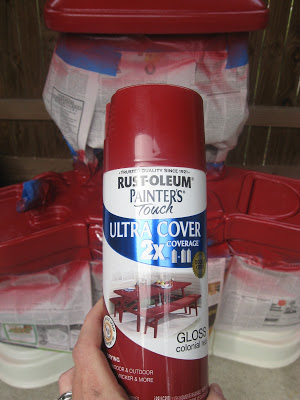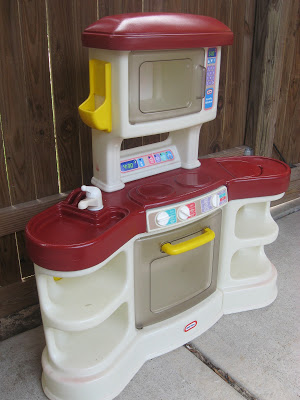 Although Buttercup has played with these kitchen items forever, it has driven me crazy with all of the mis-matched stuff. Now I finally have a big smile on my face to see it look like this: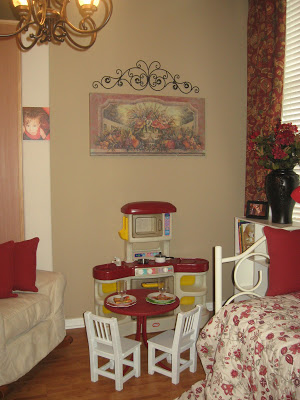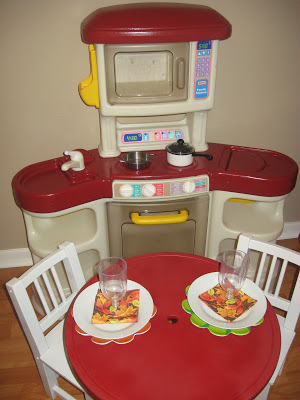 And this is the other side of the room, remember it's still a work in progress trying to cram all of her neverending kid junk beautiful toddler toys into a small space. But I wanted to show you that I painted the daybed with Rustoleum Heirloom white and love the way it turned out! Remember I found it for $10 during my Garage Sale Weekend trip? (and the large frame?)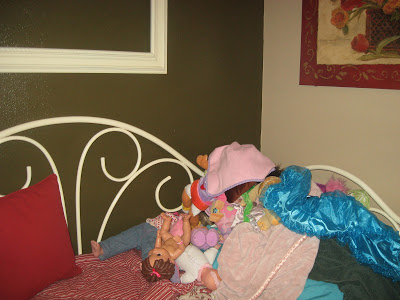 And here she is now, crashed on the couch, I left her there so I could work on her room while she was sleeping: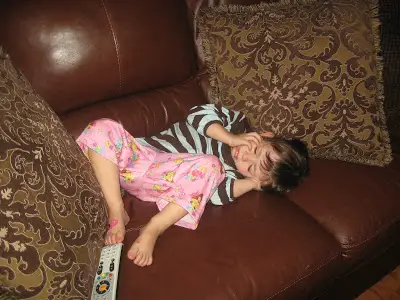 I cannot wait to wake her and show her what I have done to the kitchen set, I hope it puts a big smile on her face! My Love will smile that I paid a whopping $0 today on this project.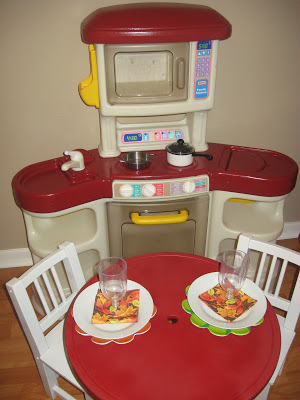 P.S. Yesterday at Walmart she was BEGGING me for a Dora play kitchen that was the same color – ahem! $99! Maybe I should put a few Dora stickers on the sides of it so she will like it more!
Anyway, I hope you enjoyed ButterCup's kitchen remodel!