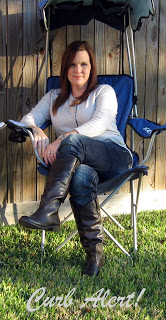 Yes, you are looking at it. I found this chair. How exciting, right? He wasn't lonely though, he was sitting on the side of the road next to his sister. They were both calling out to me since every year around SpringTime we beg and plead our friends to round up any lawn chairs they can find for us to borrow at our Annual Luau! At first sight

they seem innocent enough, like ordinary chairs. They were actually wet from the rain so to my surprise they were in perfect condition when I opened them up. And guess what, they had another little surprise, they have cute little shades that pop up when they are opened!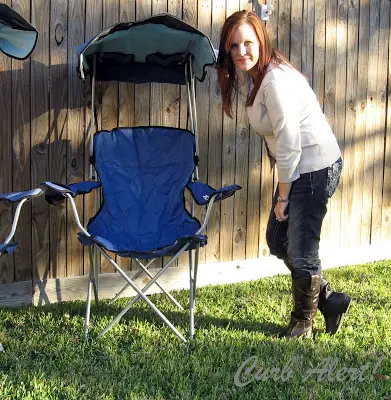 That's me like the Price is Right, modeling my excitement at how fantastically clean they were, not a stain, rip or tear in sight – but wait…And.there's.more…
They each come with fancy little cup holders right there in the arms. How lucky is that! All kidding aside, I sure wish I had these babies years ago during 100 degree soccer games or drill team practice with no tree or umbrella or restroom in sight! Oh the things we do for our kiddos!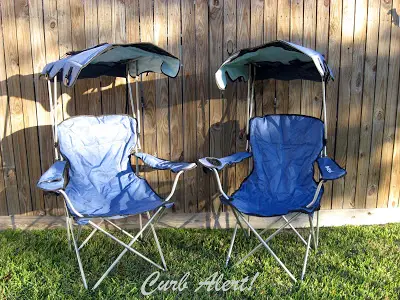 And here's me again. LadyBug was thrilled to take my picture, as long as no cars were driving by. That's love right there!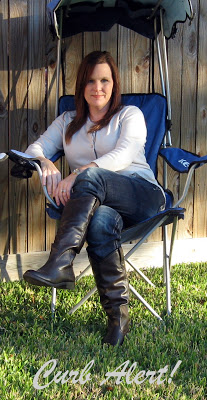 I'm beginning to collect quite a few chairs now, so many chairs-so little time! I cannot wait to give them a new life!
Happy Treasure Hunting!
~Tami