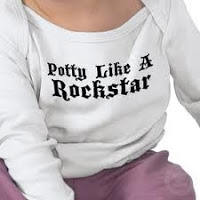 Can you guess what we are doing this weekend? Yep, potty-training! Buttercup this SAHM mommy has been very lazy about the entire situation – she is way past the potty training stage! It's the typical fourth child
mommy is getting tired, "they won't go to kindergarten wearing diapers as my momma used to say" syndrome. Well I am sick of purchasing loads of pull-ups (that's 50 bucks a month folks!) and I know this girl can do it so I put my butt into gear and decided to make it a little more fun for us all.
Buttercup and I spent the morning cutting out little potty pictures off of the Internet and she helped me glue them to the poster board.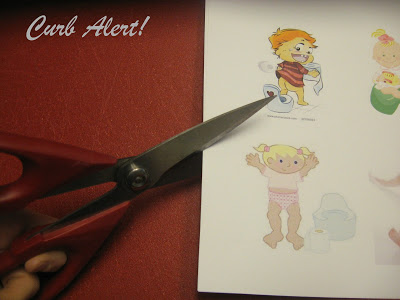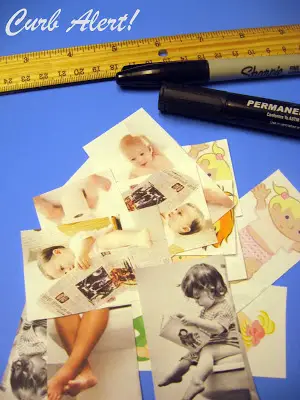 All along we sang … "Do The…<clap, clap>…Potty Dance!" Have you heard that commercial? Yep, that's the one now it's stuck in my head! – along with the Barney song that has been around this house for almost 17 years!!!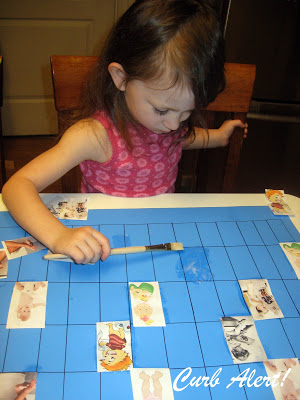 I purchased some little star stickers and lollipops from the dollar store as rewards and now she is all set! Thank goodness she has good dental visits since I just upped the ante w/the lollipops. In the past I've done the reward thing, the cheerio target, and with one child didn't even have to train her. So far so good with this little girlie so wish me luck.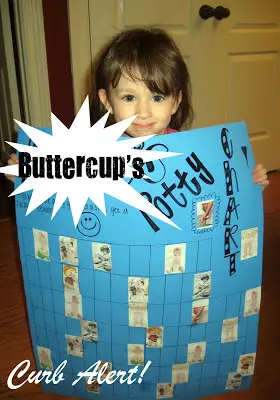 GOOD LUCK BUTTERCUP!
Oh, shhhhh, need to concentrate and get back to business at hand…..there she is now, already showing progress!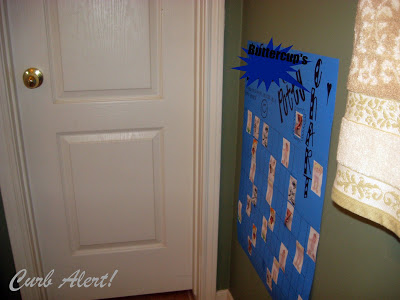 I have a quick post coming up about a simple little curb find so check back later today!
Happy Friday and Happy Treasure Hunting!
~Tami