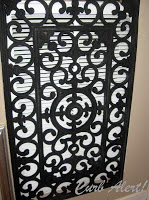 Remember my post about the Repurposed Door Mat? Well it's now the "Post with the Most" yesterday with tons of hits! Can you say "what?" Seriously – Did I read that correctly? TONS! Well thanks to

Pinterest and a few friends that have spread to word, such a simple idea has returned the blog love and I'm feeling it. Thank you so much, especially to my followers. I find so much inspiration and encouragement through all of your daily comments and emails. It really makes this blog "newbie" very happy and very proud! And in case you missed it, here is the post:
Repurposed Door Mat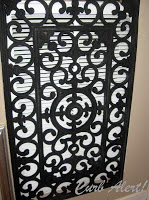 While browsing through my newest crack addiction Pinterest (I'm sorry, I am addicted!) last night. I was looking through some home decor items and came across a Return Air Vent Cover. Not just any ordinary one but this one at
Van Dyke's Restorers.

Upon further research I was shocked to find out that it can be purchased for a whopping $529!!! Whoa! Get outta here!
I had a BRILLIANT idea I tell ya – BRILLIANT! I have this door mat already sitting at my front door just waiting for a new life.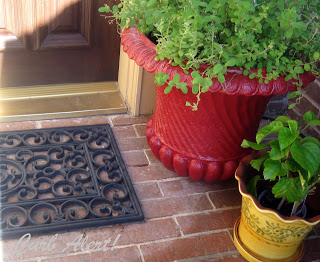 I cleaned if off a little with some Armour All tire cleaner.
Here is a Before shot of my Gallery Wall where the Return Air Vent is beautifully displayed right there one the edge of it. Pretty difficult to hide as it is right outside of my guest bathroom! There is also a second one located above all of the pictures as well! Double Trouble!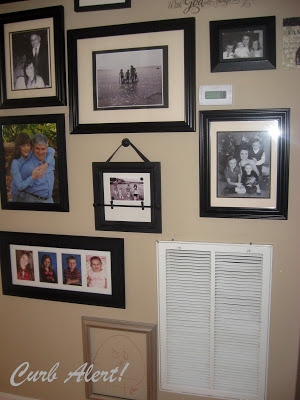 I just put in two screws and hung up the door mat. So easy!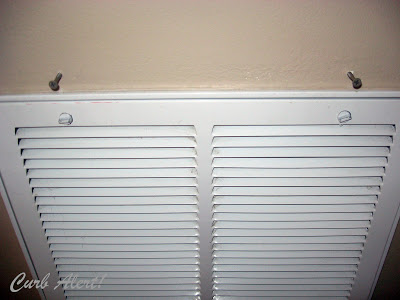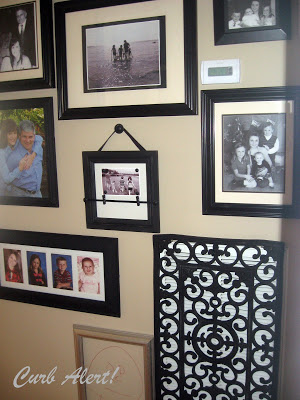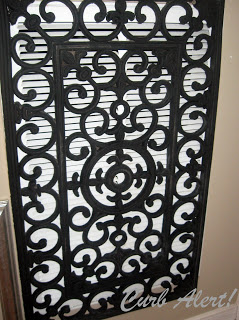 I may not be Brilliant but feeling a little awesome at the moment.
Nothing like a little bit of instant gratification!!!
I think it looks great! Definitely a LOT more appealing than the white air vent! I love how it took me a total of about 5 minutes to complete this project and cost me a whopping $0 (BAM!-high five from My Love right there, although he will probably think it looks stupid on the wall). That's okay, that's why he's in charge of "making the donuts" a.k.a. $$$, and I am in charge of the home operations!
Now off to go swipe the other door mat at the back door!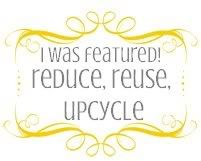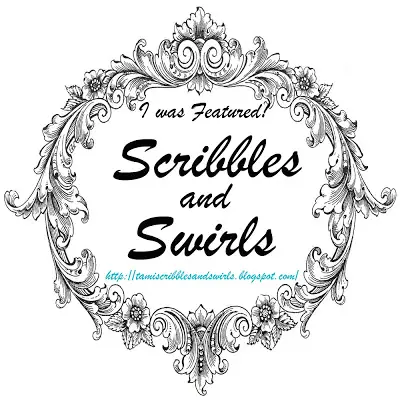 Update: A few people have commented/questioned if it lets the return air pass through, well of course it does – that's why it works well!
Hope you enjoyed the recap.
Always Treasure Hunting!
~Tami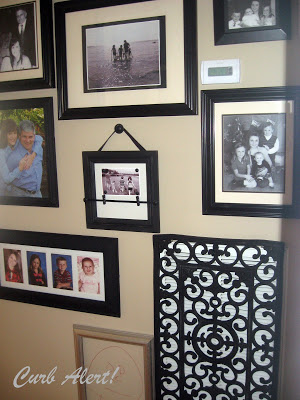 On Pinterest? Check out my new "Pin It" Button right here below left!