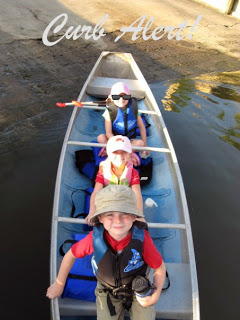 These are my kiddos (well one is not) but this is why we moved to our community a few years ago…to spend weekends on the water. We already had a canoe that was MyLove's from 100 years a long time ago

and dipped it in the water the moment we moved in 🙂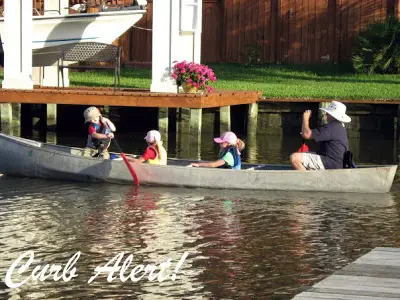 A few months ago we decided to upgrade to live a little "Like the Jones's".
Look at that cute boy all proud sitting up there!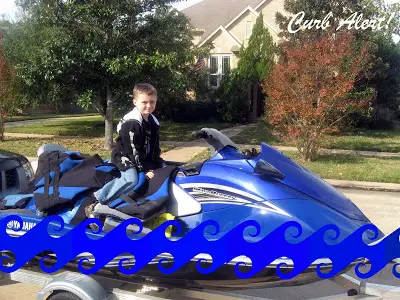 We kind of considered it our Family Christmas Present and spent many good times together on it during warmer weekends. Now it's too cold and I already miss it but preparing to move up into the Big Leagues come spring time!
We are searching to purchase the perfect tube to ride behind the jet ski, but in the meantime I am just "curb crawling" as one of my followers suggested and collecting boating items such as Sponge Bob Square Pants and Shrek boards. Now I know they are not too expensive at WallyWorld and such but why pay $15 each when you can have them for FREE?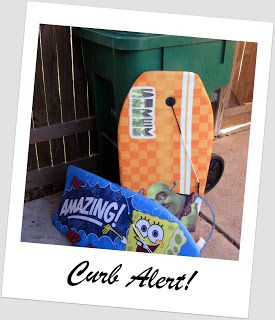 No, you cannot pull them behind the jet ski but there are many times we take a break out in the bay, jump off "the boat" as Buttercup calls it, and go for a swim.
I was very proud of MyLove a few weeks ago who agreed to go Garage Saleing with me and enjoyed watching him all giddy with his big purchase of the day. He found this wave board for $10…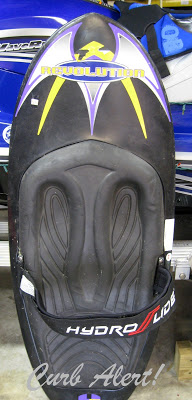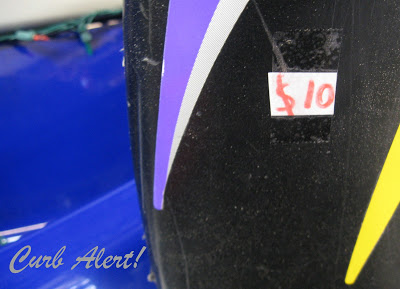 Now the wave boards are not cheap so I'd say he did pretty well!
So I dream of a great weekend on the water, but for now I'm off to do this instead, as I mentioned in my previous post…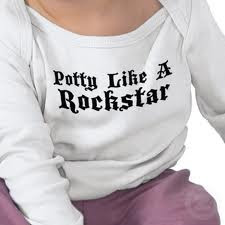 I don't have to go potty silly, but I need to keep up with the little one working very hard to earn another lollipop.
Wish us luck!
Happy Treasure Hunting!
~Tami