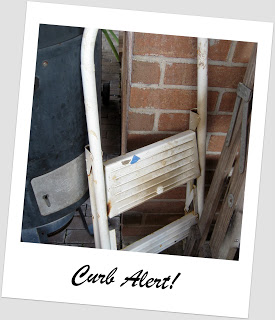 Remember this old metal stepladder that I told you about last week? I found it on the curb and bragged about how quick and easy it would be to freshen it up again.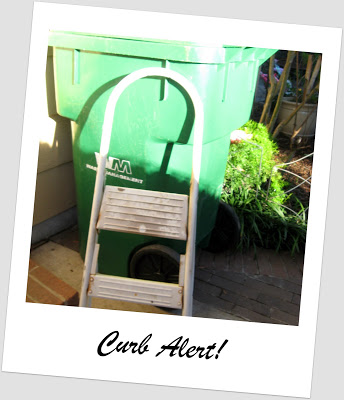 Well it sat around on my back porch for almost two months looking pretty tacky and worn. So much for the bragging! It's bad enough that every time I walk by it I am disgraced by it and sing Sanford and Son my heroes theme-song in my head as I head into the house. I know you have missed it on my blog so here it is if you need a refresher!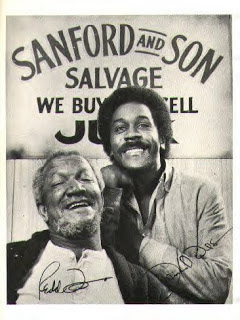 So today is the day! I decided it was time to quit bragging about quick and easy and start doing quick and easy!
I did a fast sanding and wipe down, sprayed with some hammered metallic silver and literally in 10 minutes it was completed. That even included the drying time!
And here it is. Not too shabby and definitely will not be too embarrassed to use it lookin' like I found it on the road or something! I'm too classy for that. Or at least a few folks may think that I'm too classy for that! Shhhh, don't give me away please – I have a reputation to uphold here.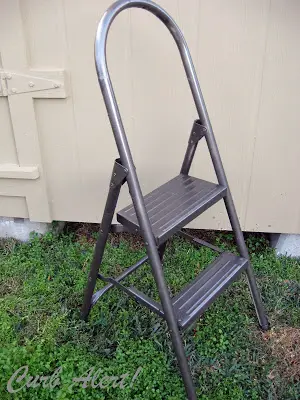 There it is right next to it's new home in the shed. Like I mentioned in my previous Curb Alert! post
HERE
, this one is for MyLove so he will not feel the need to borrow my indoor stepstool
that he never seems to put back!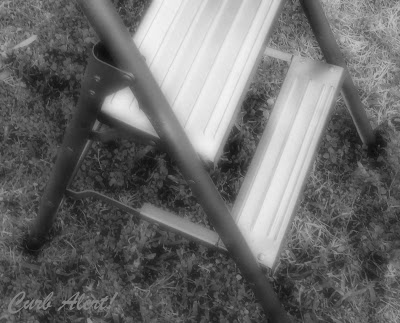 And since taking a photo of a plain old metal step stool in the weeds with no props is just so exciting, I thought I would take it up a notch and include a little photo shoot via Picnik! just so you don't get too bored with me!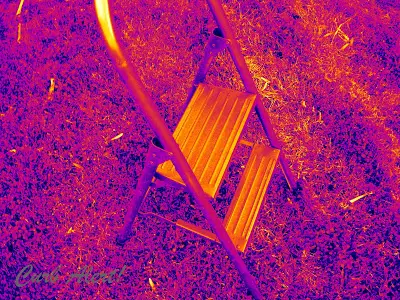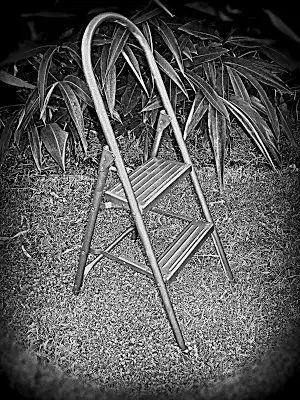 And finally since Buttercup is sitting here with me, she advised that I needed to make one up in purple so here it is!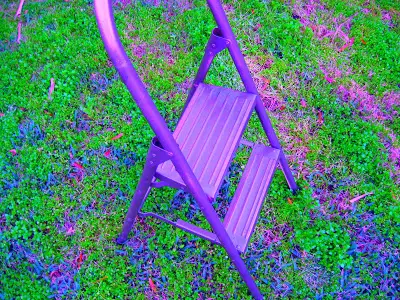 Awesome! Hope you are all having a fantastic weekend. I know I am. I woke up this morning and somehow figured out that I have over 100 followers! Wow – thank you!
Happy Treasure Hunting!
~Tami