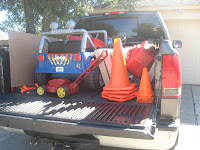 This is my truck today:
Look Familiar?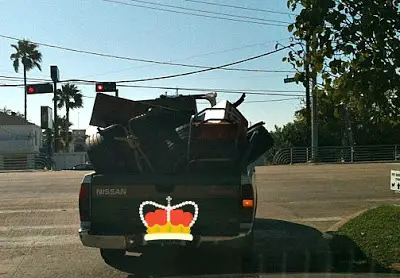 Maybe I shouldn't make too much fun of "The Competition!" as it seems we have a lot in common lately. Just keep in mind that I am delivering these items today and on a mission for a fun cause. It's all good, cannot wait to show you what we have done!
Happy Treasure Hunting!
~Tami