Blue is one of my new favorite colors. It's so refreshing and reminds me of upcoming Spring!
Remember that? Spring? It's just around the corner – I cannot wait!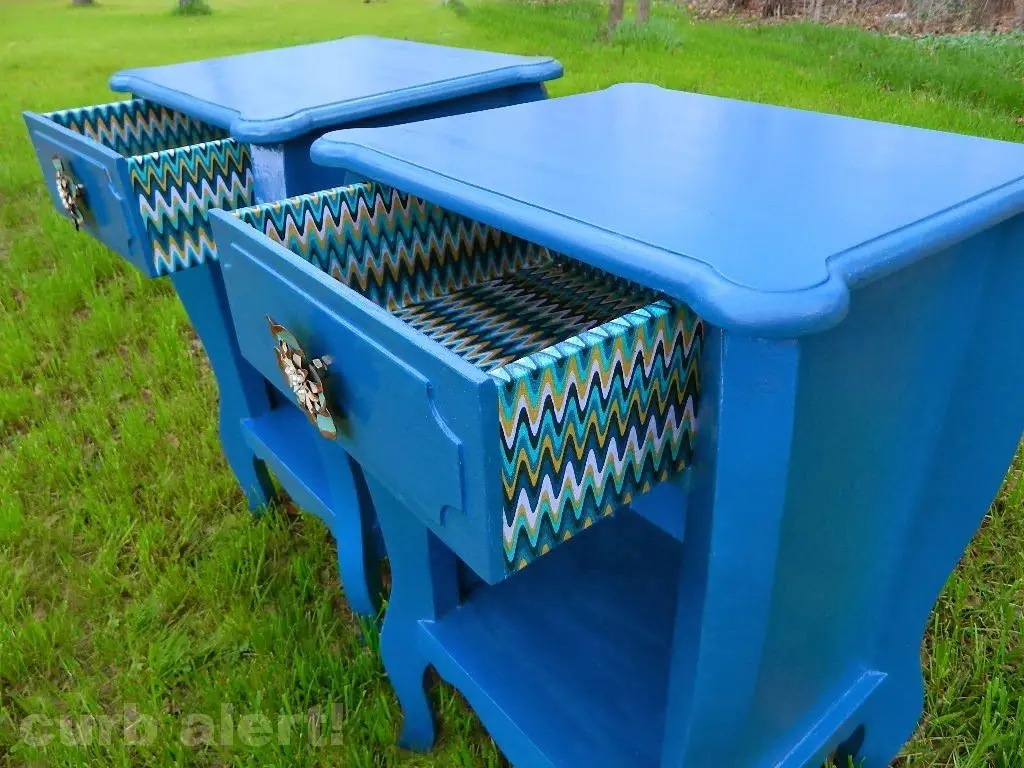 Peek a Blue!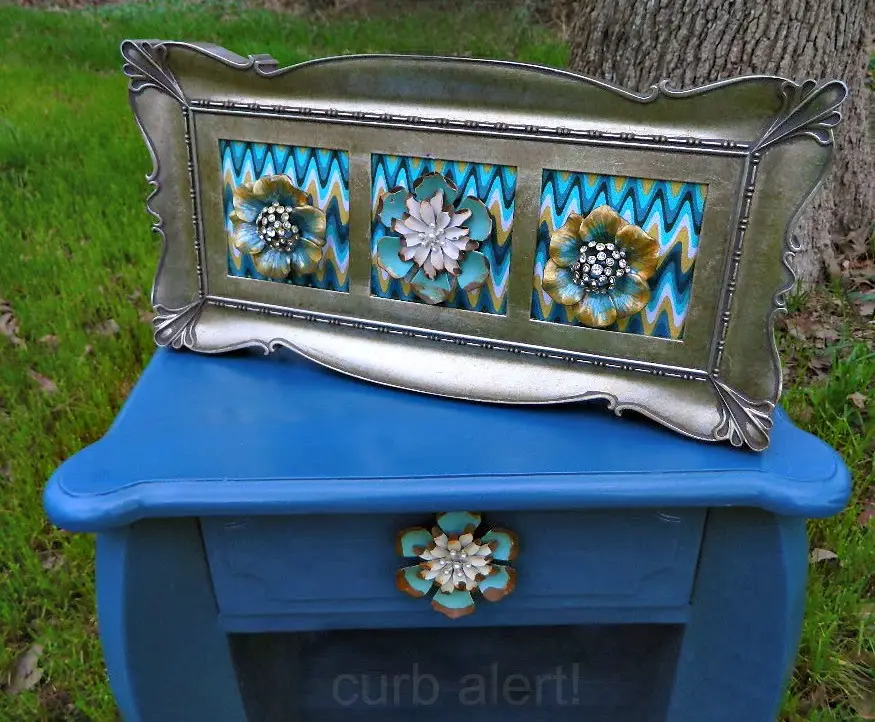 Here is what we started out with. Two little end tables from a local garage sale site for $30. Not too bad for two pieces of furniture. They had a cute crackle/faux finish with some flowers painted on. I looked a bit beyond that and loved the little curves of these tables!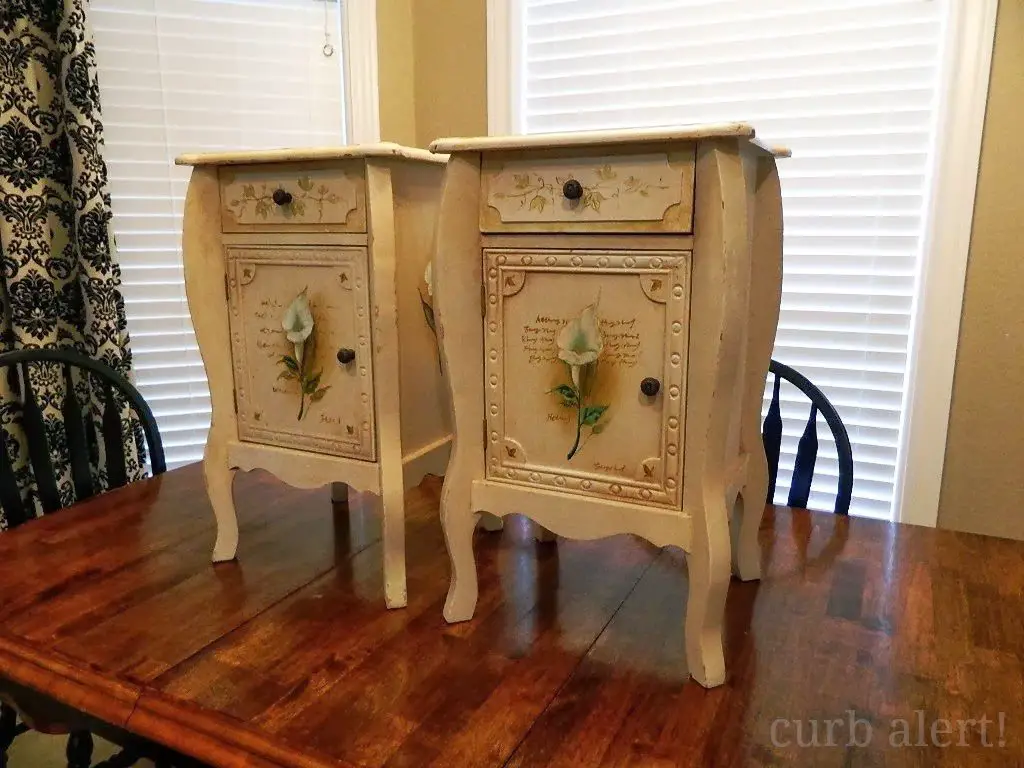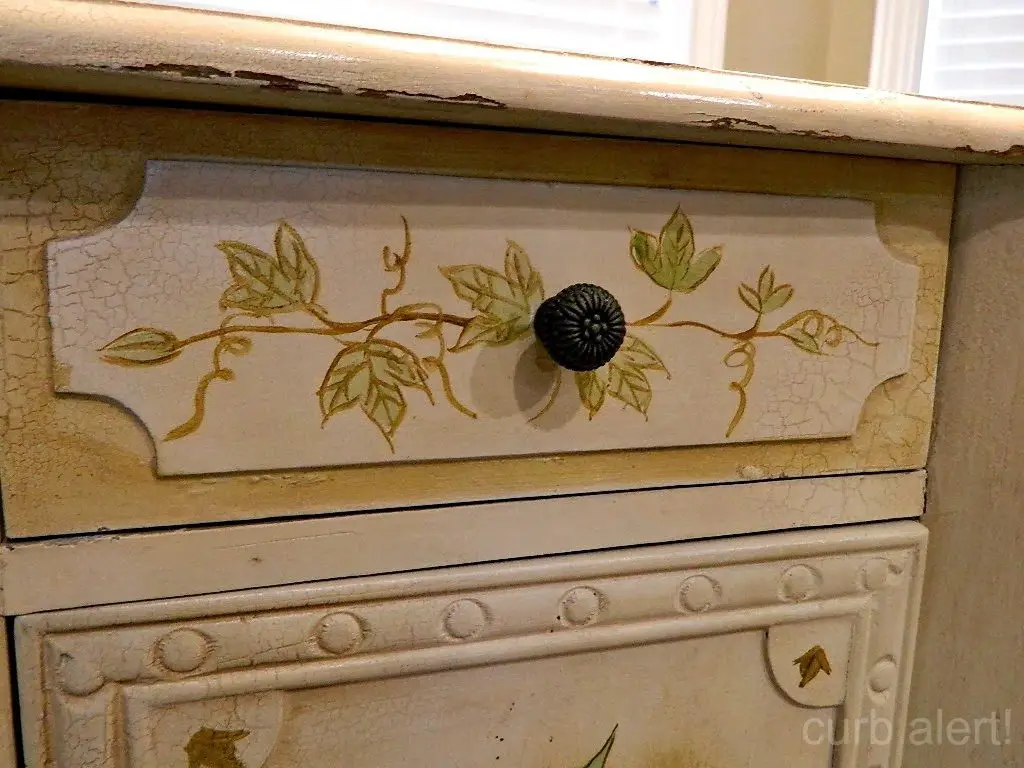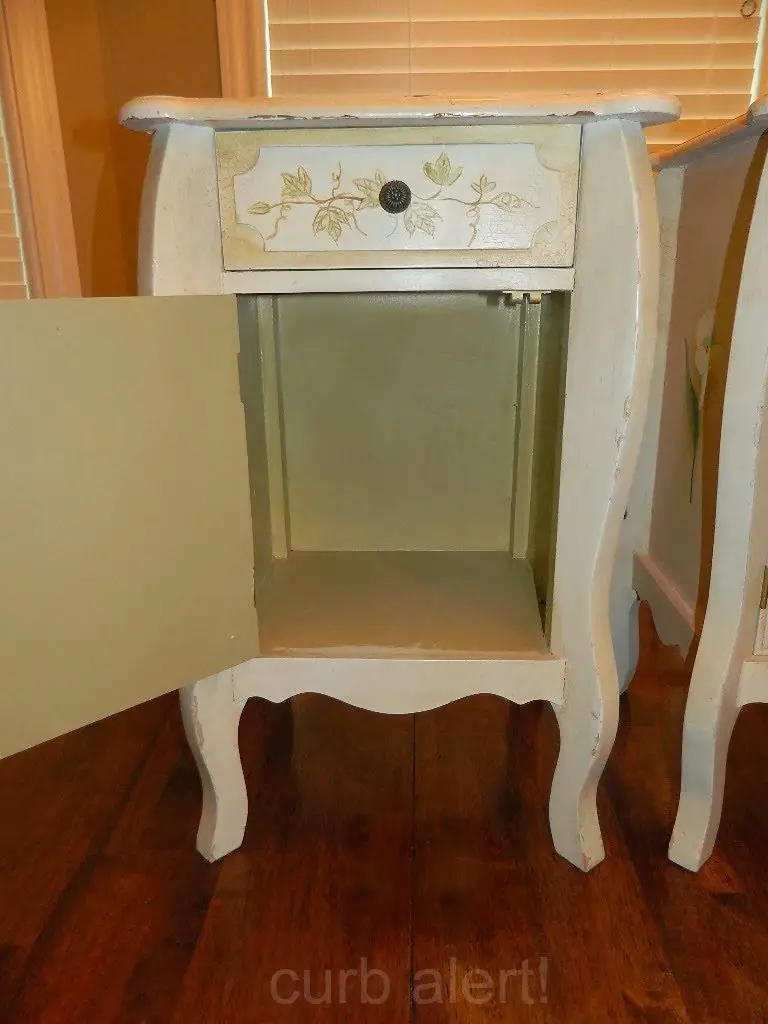 I started with a wipe-down of Clorox Cleanup to get any dust or grime off.
My Assistants were right there with me every step of the way!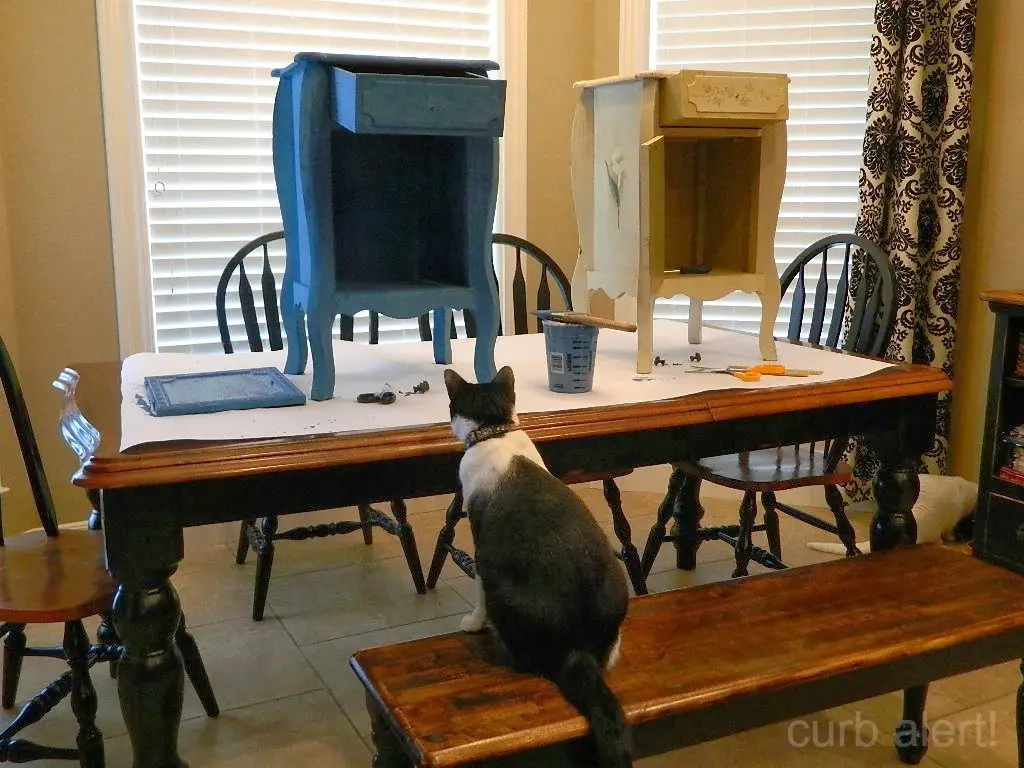 I painted them with Miss Mustard Seed Flow Blue mixed with the MMS Bonding Agent.
I wanted great adhesion with no chipping – exactly what I got.
I chose this type of paint since it shows the imperfect paint strokes, like a bit of a washed effect. I thought the finish would look great in front of our new Chalkboard Wall.
MyLove doesn't like for me to paint in the house but he was out of town for a few days so let's just keep that between us, okay?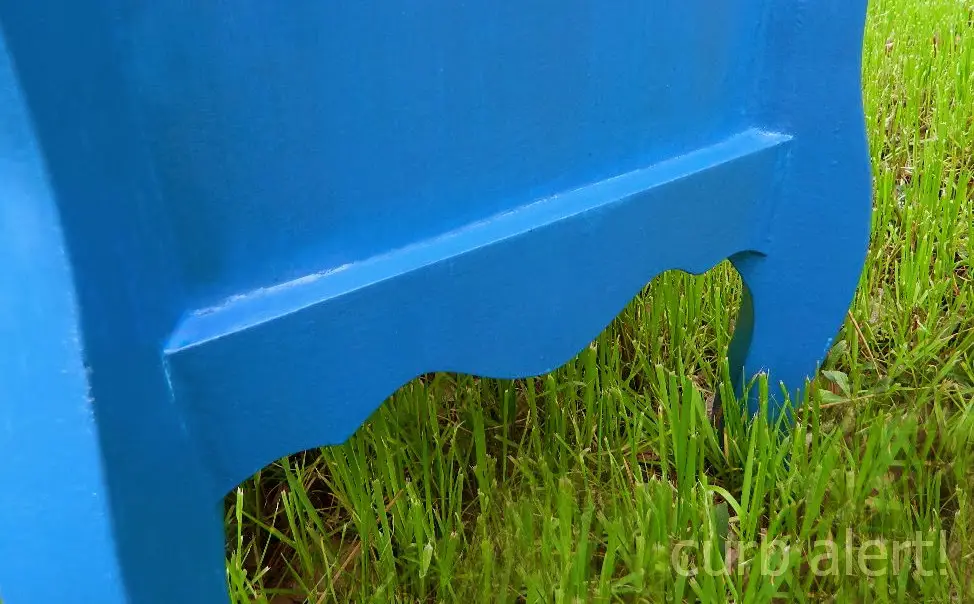 The color turned out a bit darker than I had anticipated, maybe I mixed a little too much.
That's okay, I still like it.
I'm crushing on those pretty curvy legs.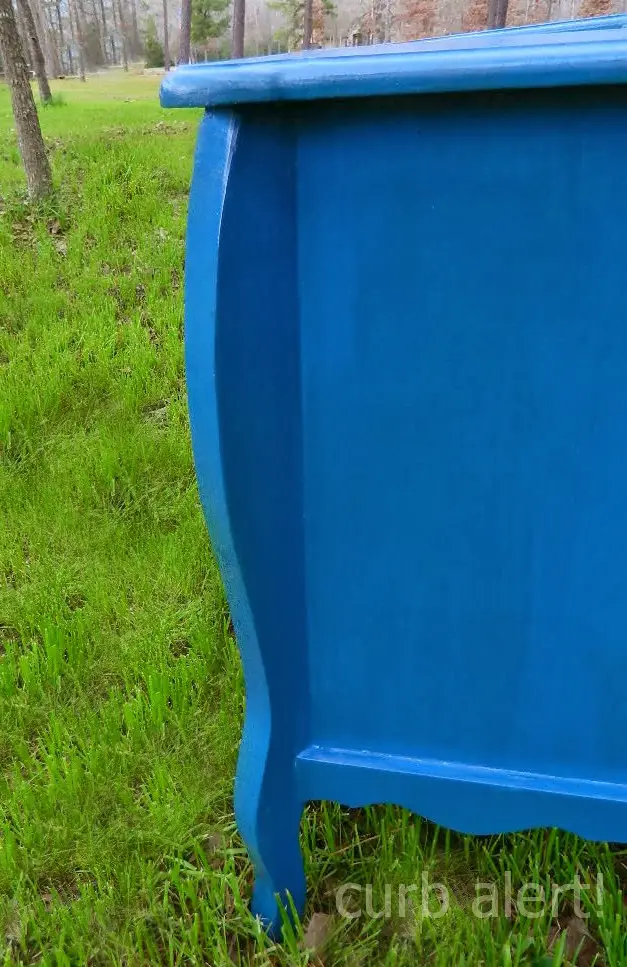 And a little surprise inside the drawers!
Fabric and ModPodge steps it up a notch, don't you think?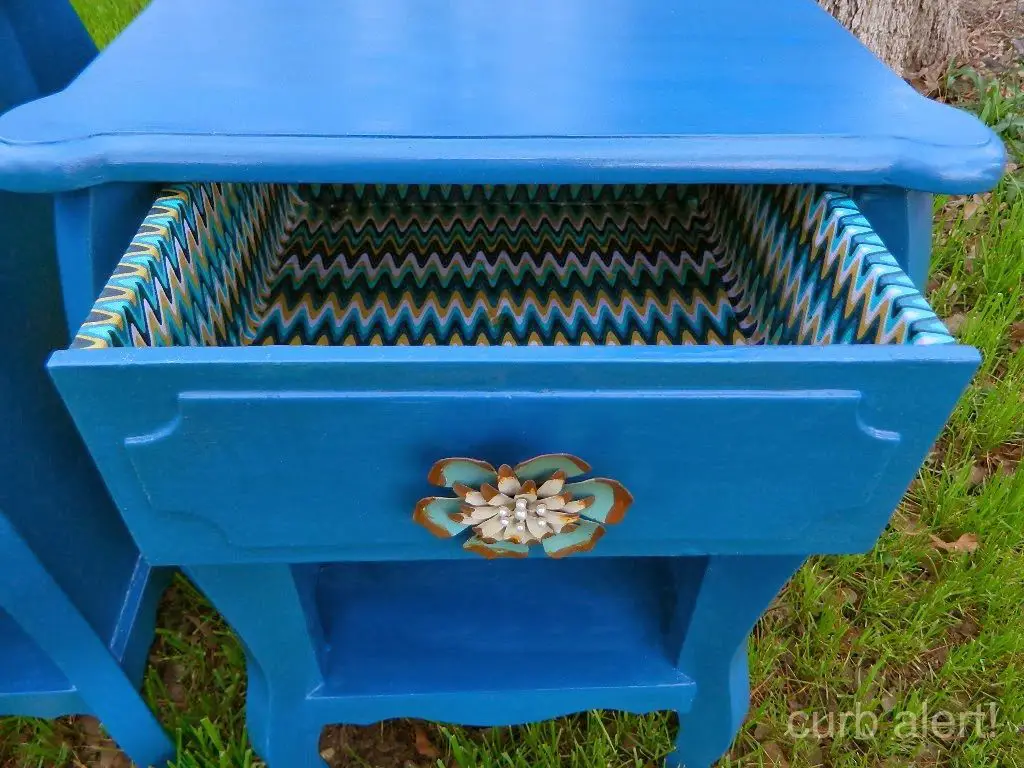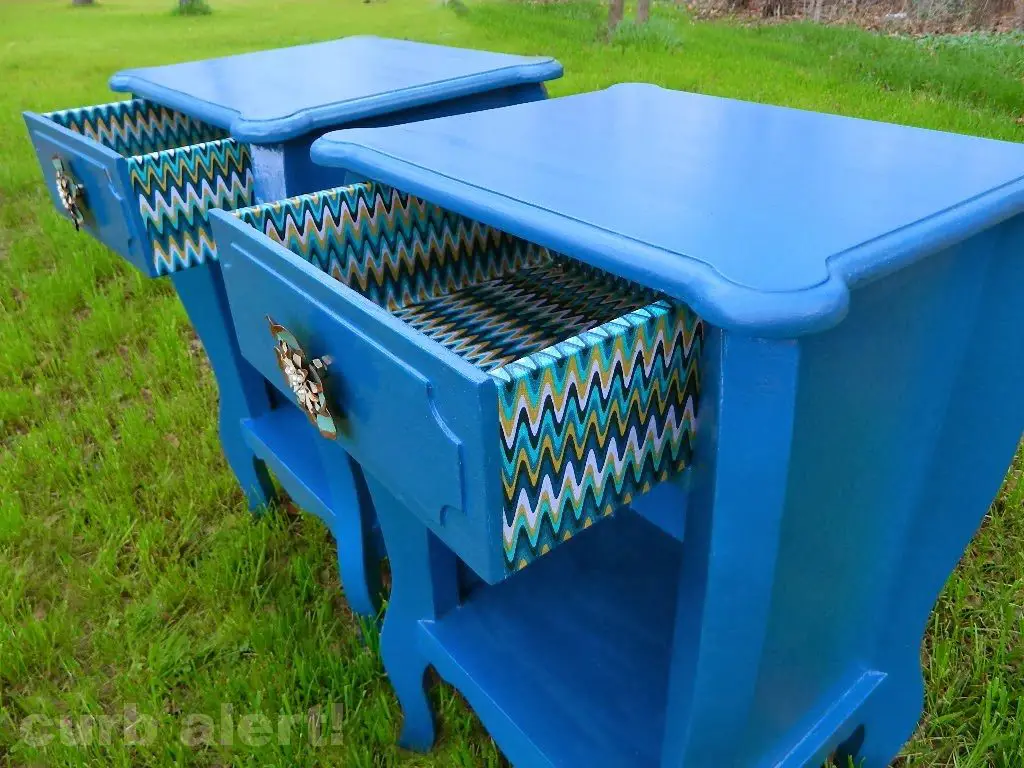 I protected it all with a coat of Minwax Poly Satin Gloss.
The doors never made it back on and I kind of like it that way.
I am so glad I decided to photograph them outside because it really shows the true color!
The Hobby Lobby knobs look so cute!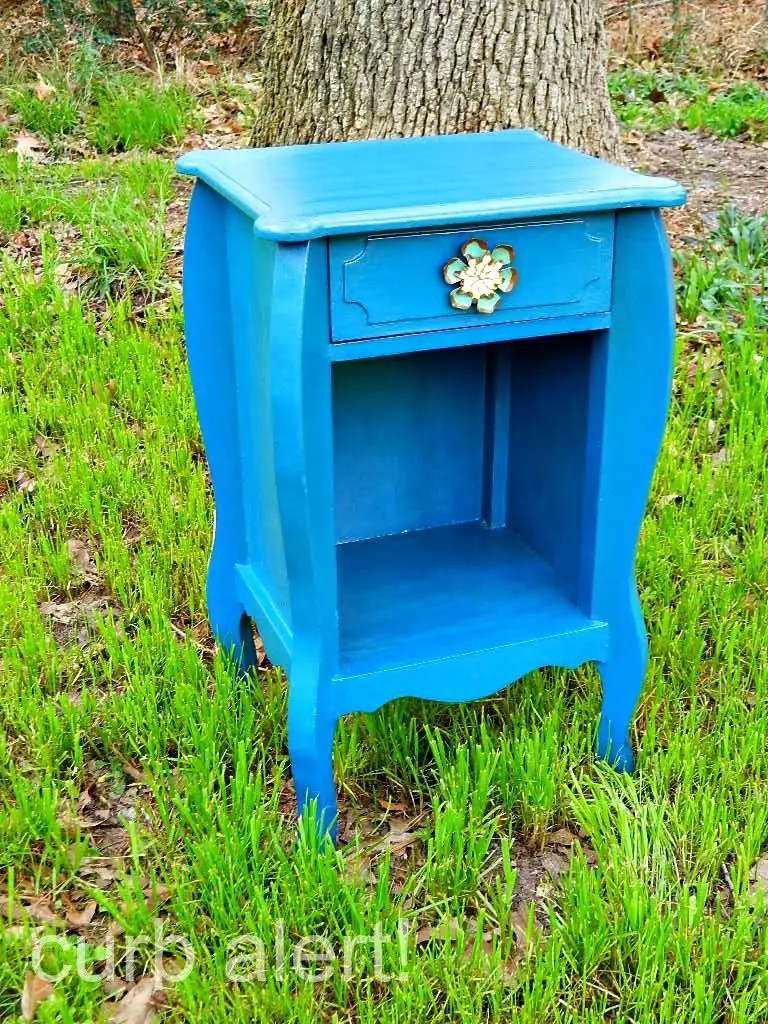 A mix of light and dark blues!
Pretty Colors.
Pretty Accessories.
Stuff that a young teen girl would love!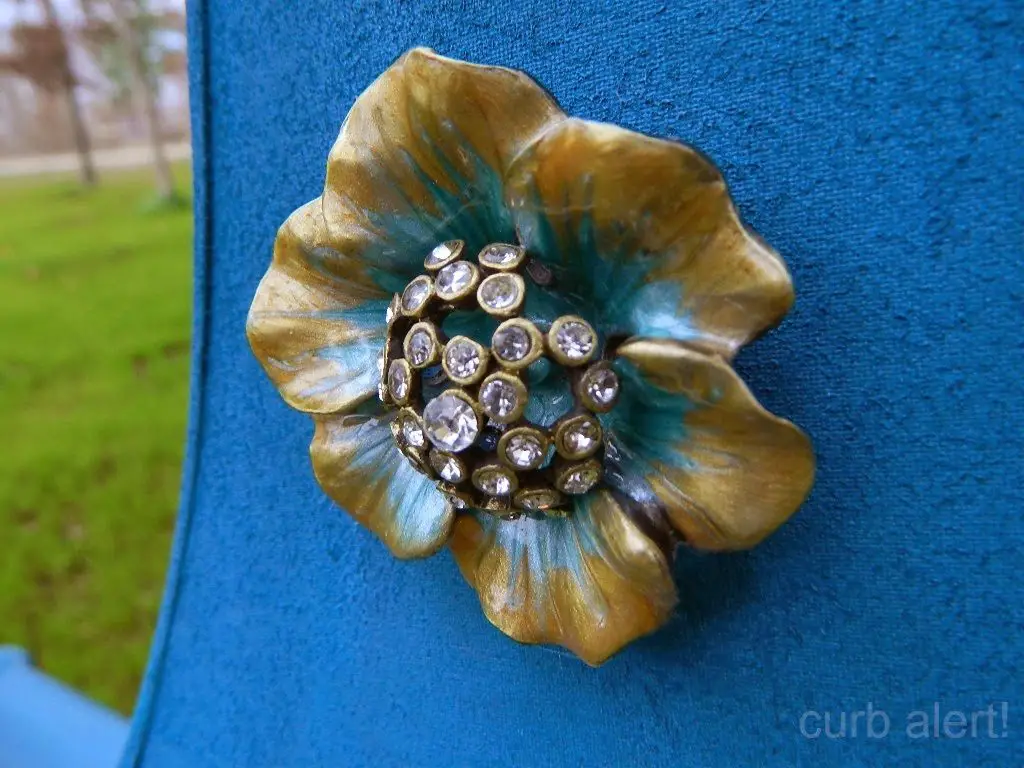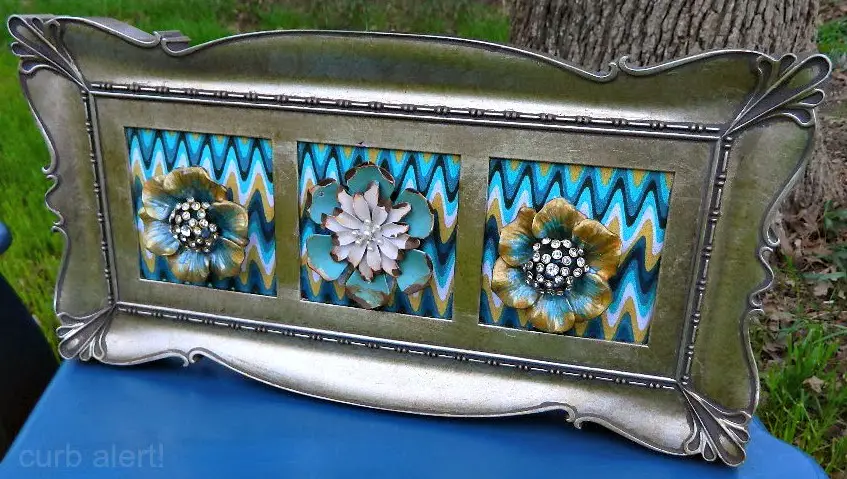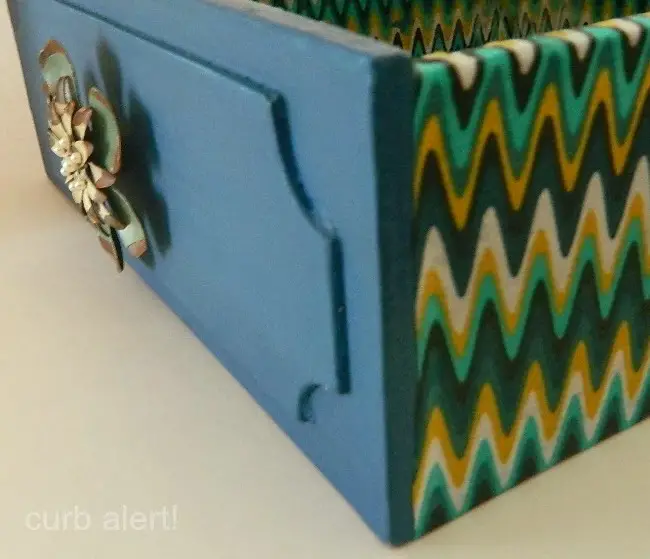 Now you can see a bit of my vision for her room.
Do I have a vision? Not really but I am trying to tie it all together somehow!
I am working off of this fabric and hope it does the trick.
Cheery, Isn't it?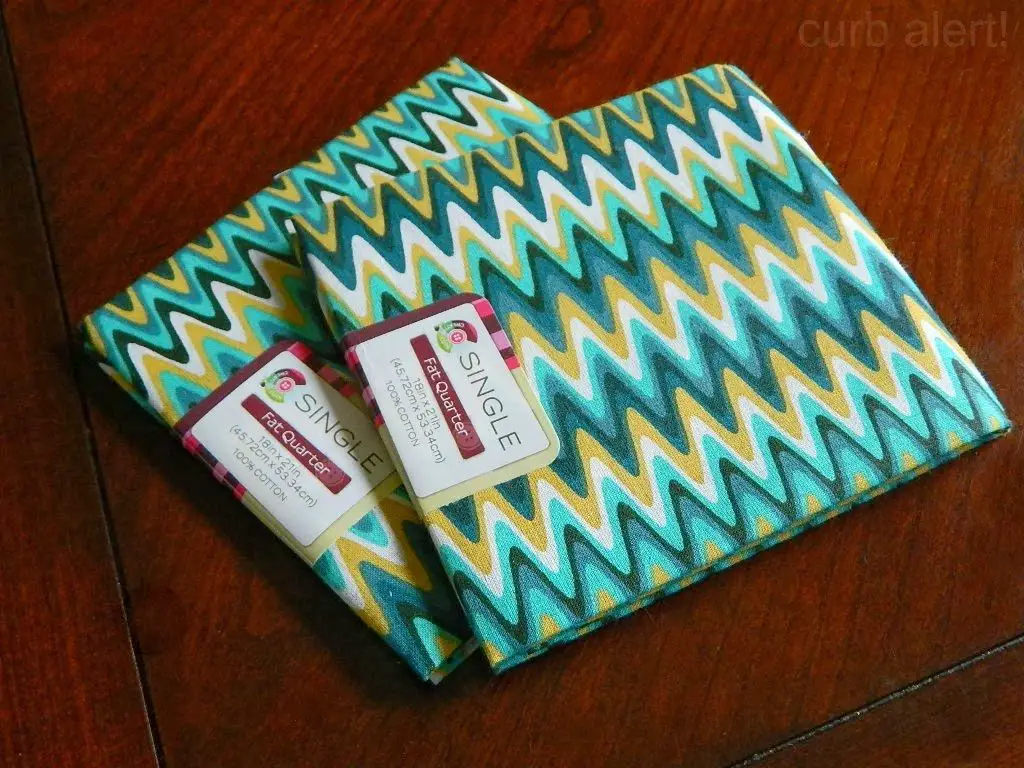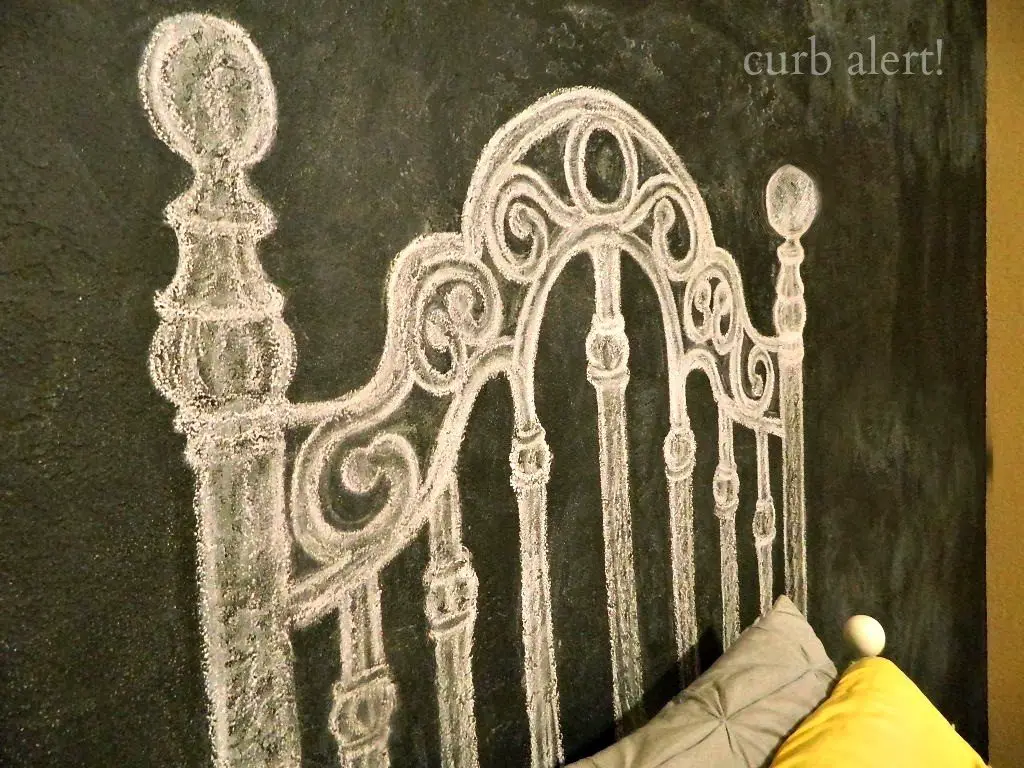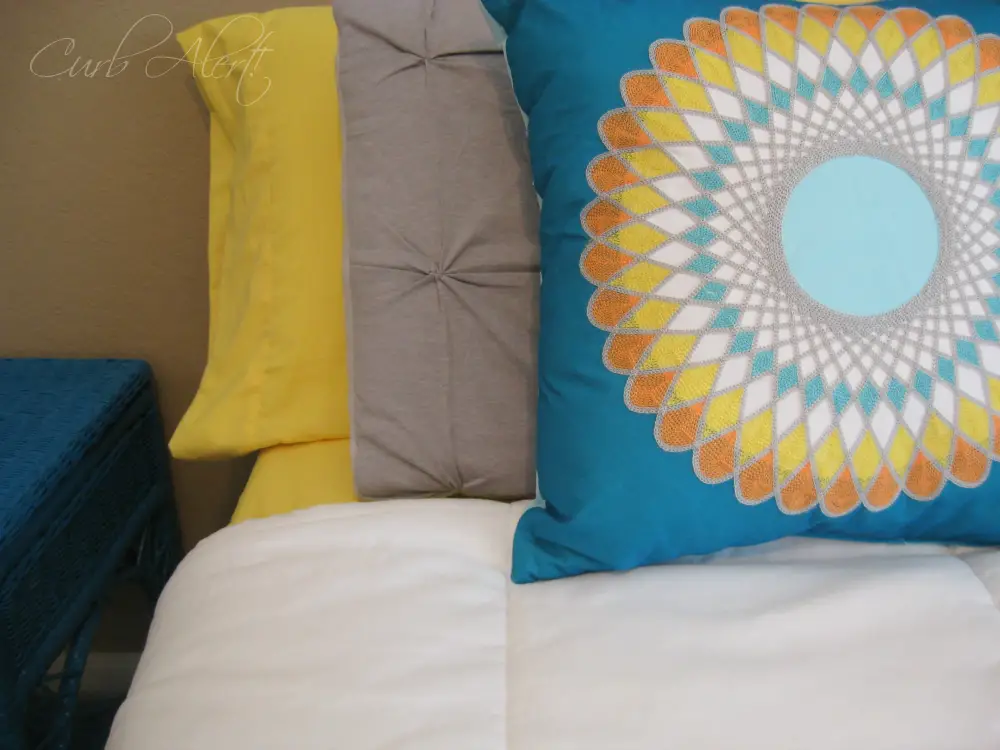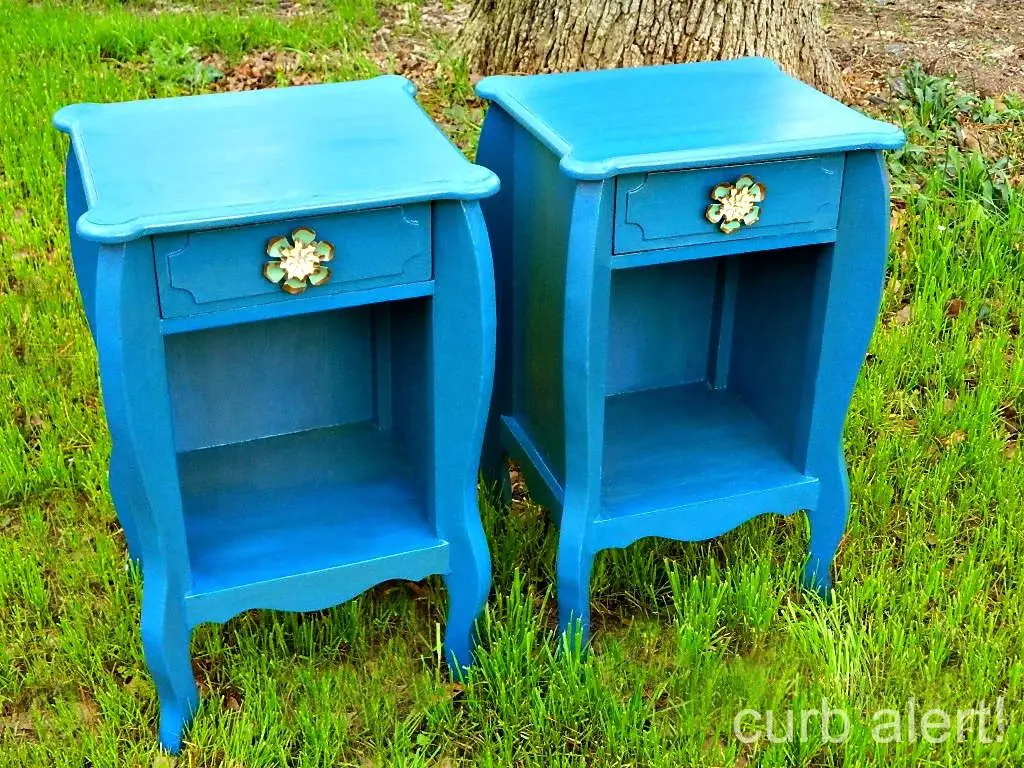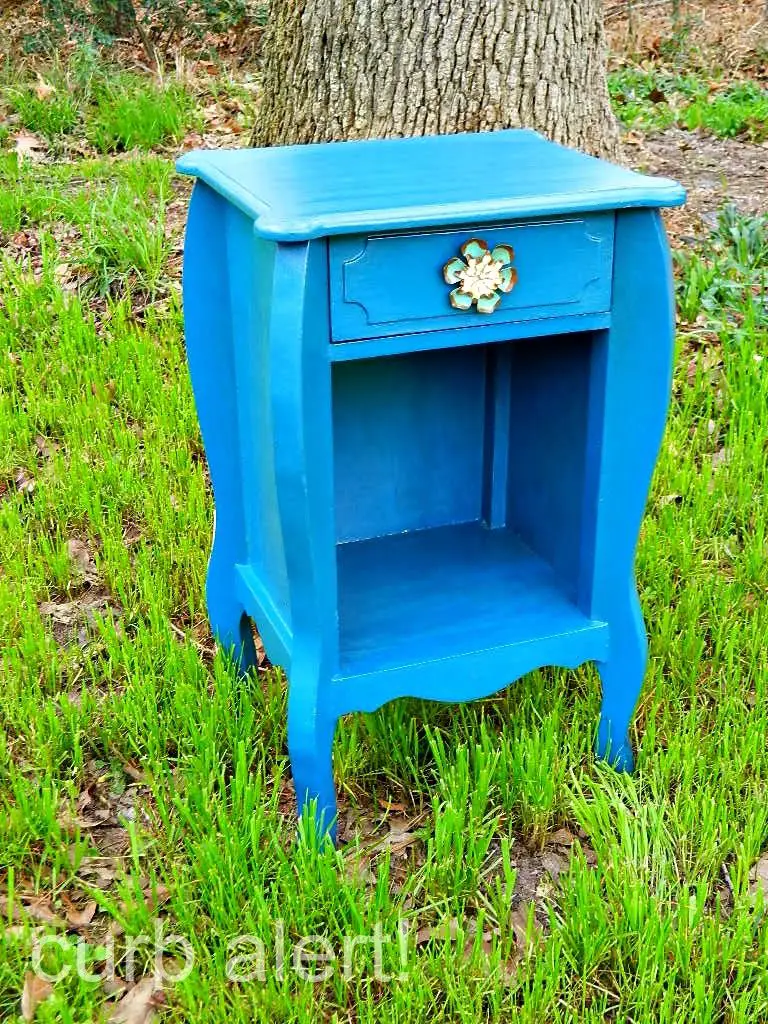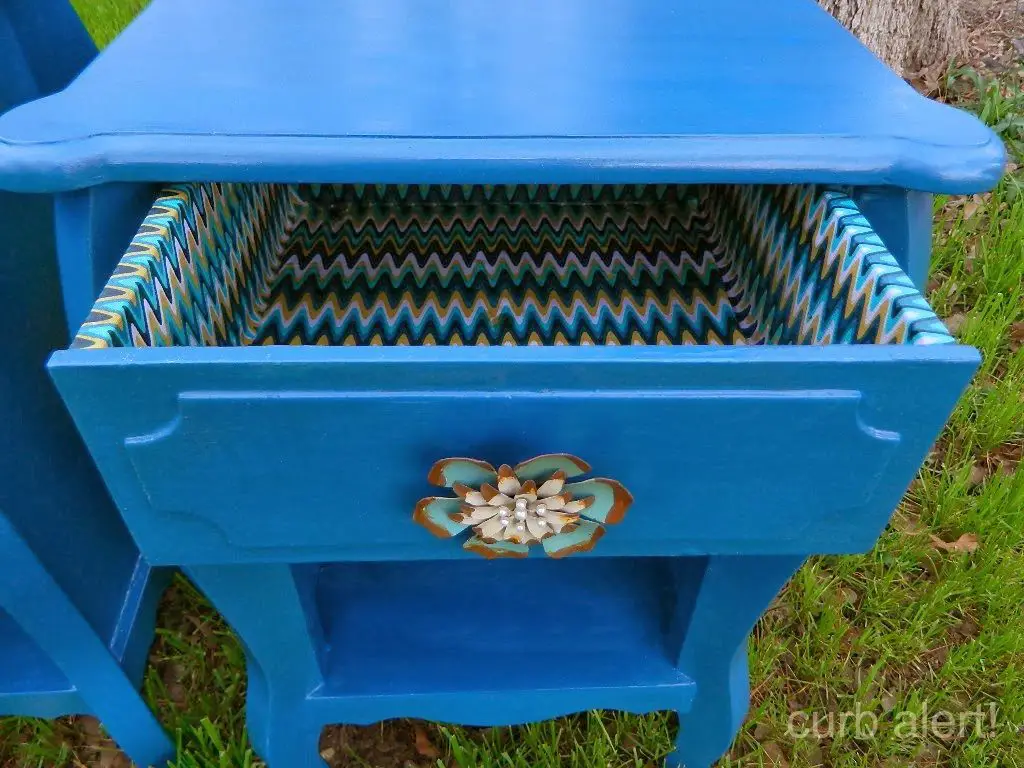 I haven't gotten any comments on the blog lately. Not sure why everyone is so quiet these days… crickets!
My stats tell me otherwise, so I know you are still there.
I'm not gonna lie, feeling a bit lonely!
I am so glad my daughter likes the vibrant colors so I can jump out of my comfort zone for awhile!
Any blue furniture in your house?
Have a great day!
Sharing this post over at: