Here's a quick project that I've seen floating around Pinterest. It's so easy to duplicate that I don't even think it needs much explanation. Hmmm…I just scored 12 points! This year I found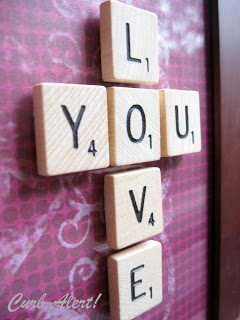 some scrapbook paper and cut it to the size of the frame, hot glued my scrabble letters and DONE!
A quick little portrait outside where the lighting is better…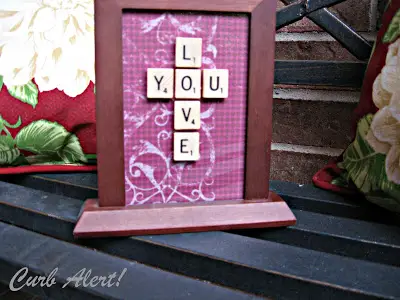 Here it is in my entry way…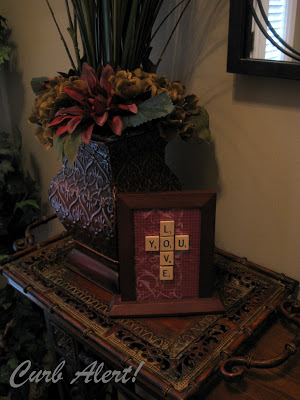 and in my kitchen…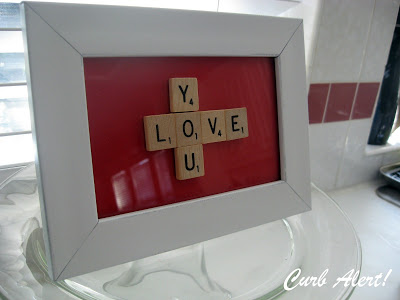 The possibilities are endless and even better all of the supplies were in my craft stash – FREE! 🙂 What have you created for Valentine's Day-have you started decorating yet? I would love for you to share!
~Tami