Do you have a hobby?  I do, I LOVE to paint.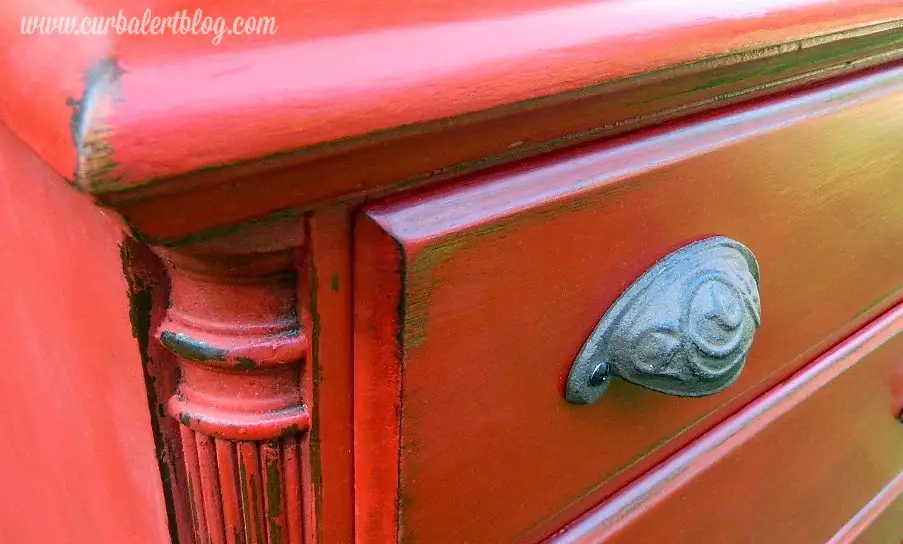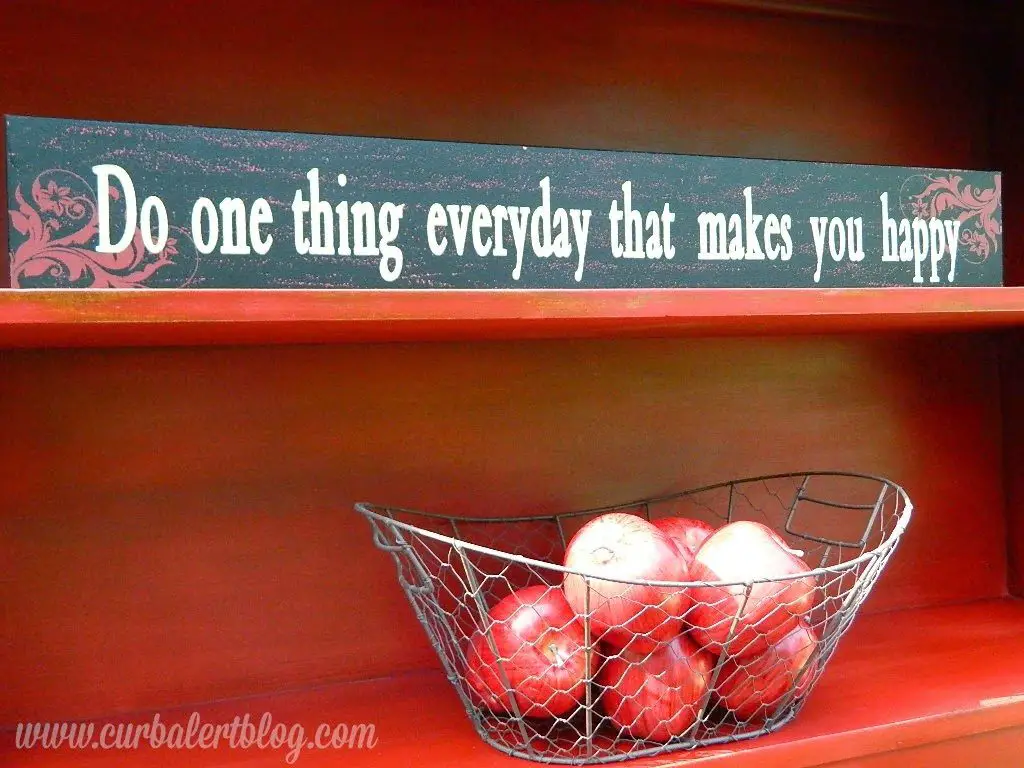 It makes me happy.  Happy that I get to stay at home during the day in this season of my life.  Happy that I am able to fill my time with something I love.  Happy that I can paint on a whim as a hobby and if I'm lucky get paid to do what I love.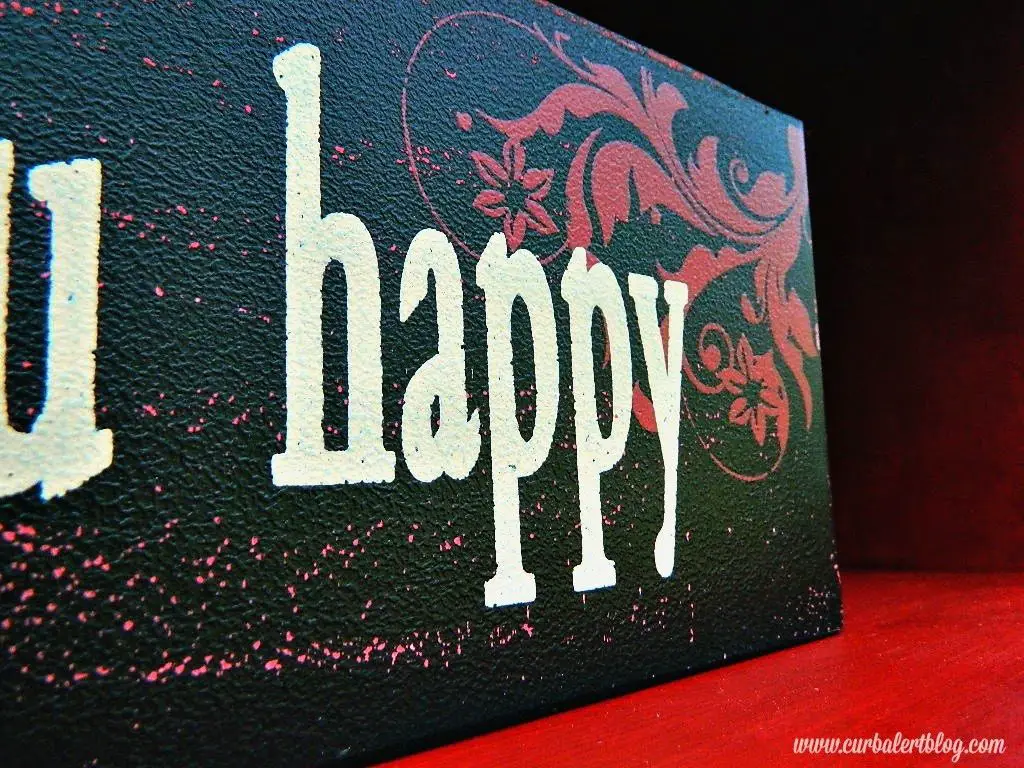 My heart is filled with JOY and I am so thankful that my husband works so hard to provide for our family and I have the time to care for and nurture our little ones, and at the same time have time to nurture my own soul.
The JOY makes me a better mom, a better wife, a better friend…a happier person.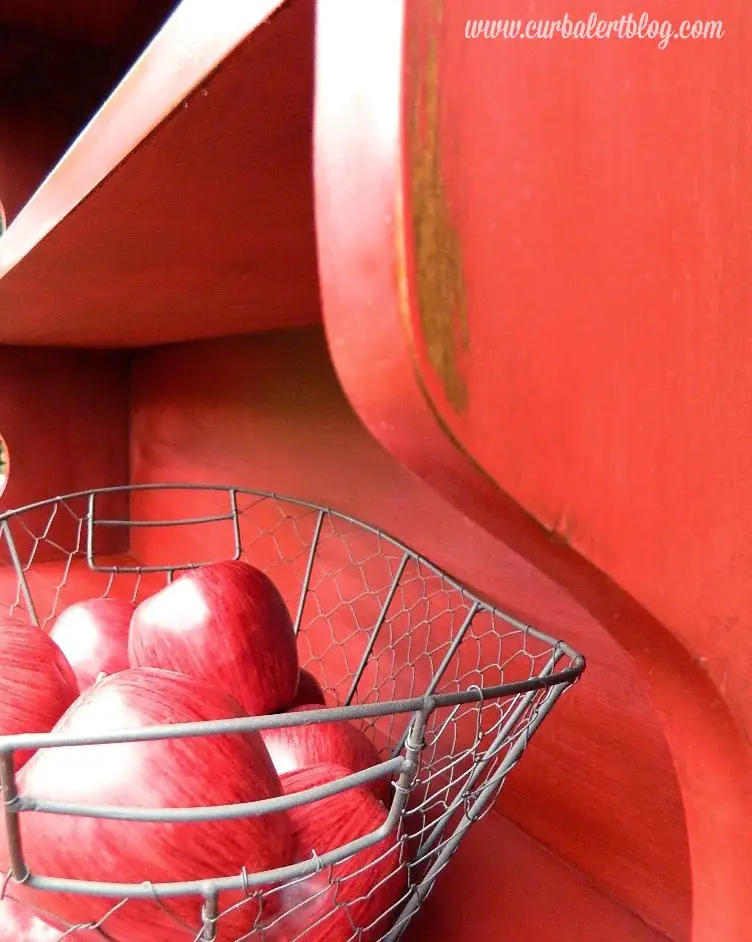 We don't have the biggest house on the block or drive the newest cars, but we have way more than we deserve.  Our family is rich with good health, great memories and full of love.
We are content and it feels good to be in that place.
We cherish what we do have…like my late grandmother's old dresser.  I can remember seeing it in her bedroom as early as when I was five – the same age as my daughter who now is now it's new owner.   It has been moved around, scratched up and dented a bit but I have held on to it nonetheless…and the memories.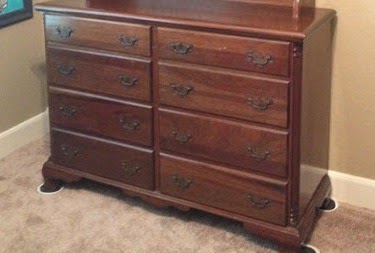 Baby girl has accumulated lots of books with no where to store them so
I decided it was time for an upgrade.
Not a crazy expensive upgrade but the perfect $25 upgrade!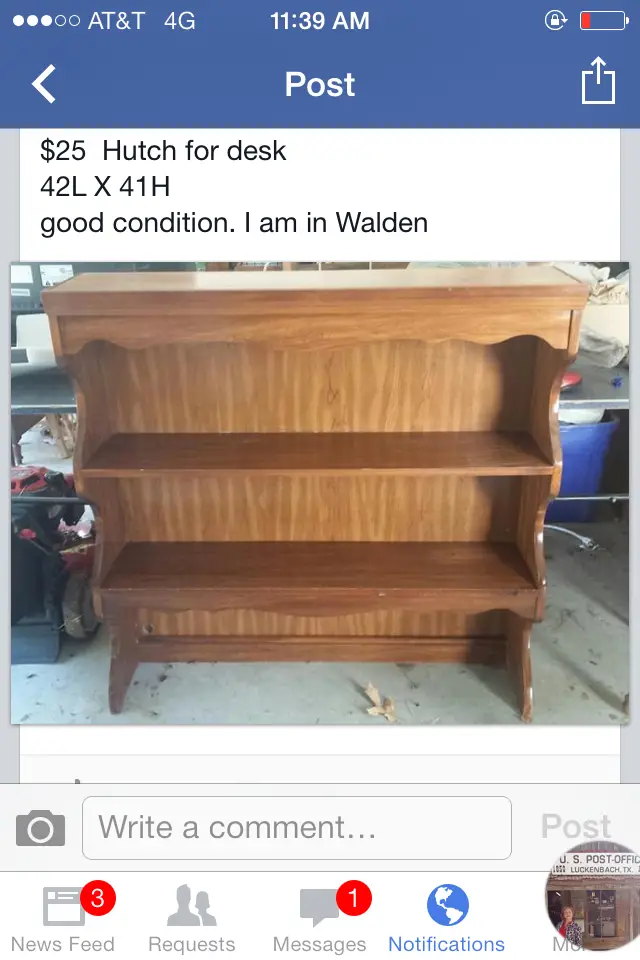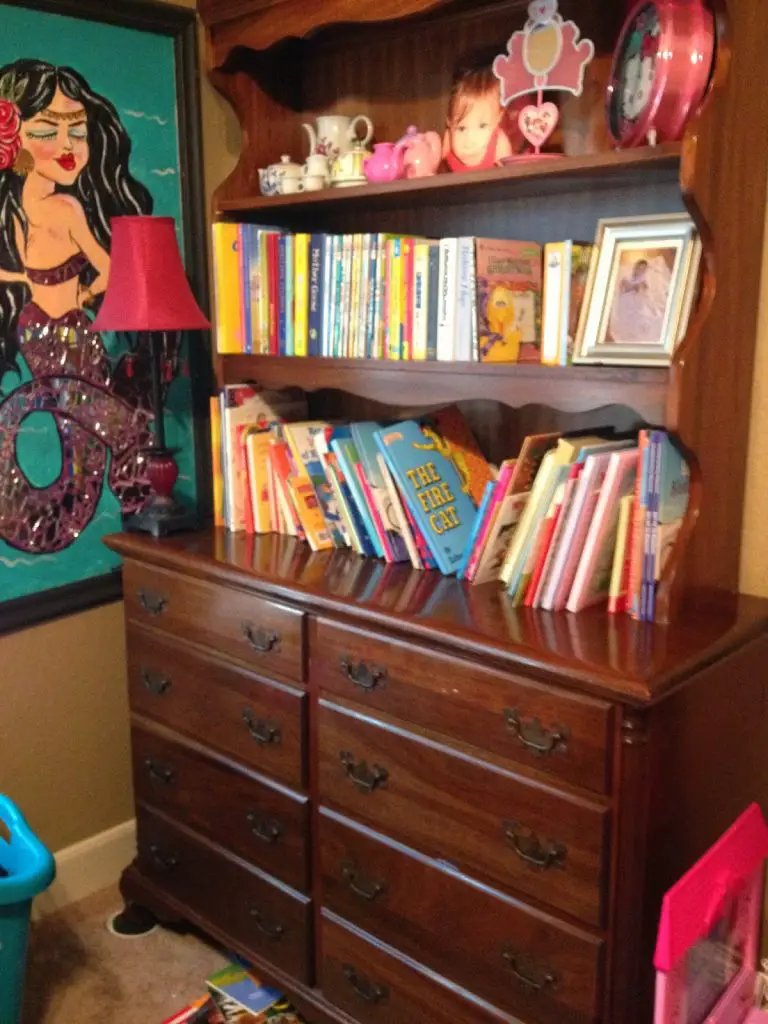 It's perfect!
Just not loving the brown anymore.
~~~Back to my Happy Place~~~
I am so thankful that my family puts up with my quirky Curb Alert! hobby, my silly trash to treasure finds and my big brain ideas – like painting things RED! — Annie Sloan Emperor's Silk Red!   I am sure you got the hint of red from the above leading pictures.
I get such a sense of fulfillment when I finish a piece that turns out just the way I imagined.
This one turned out exactly the way I wanted!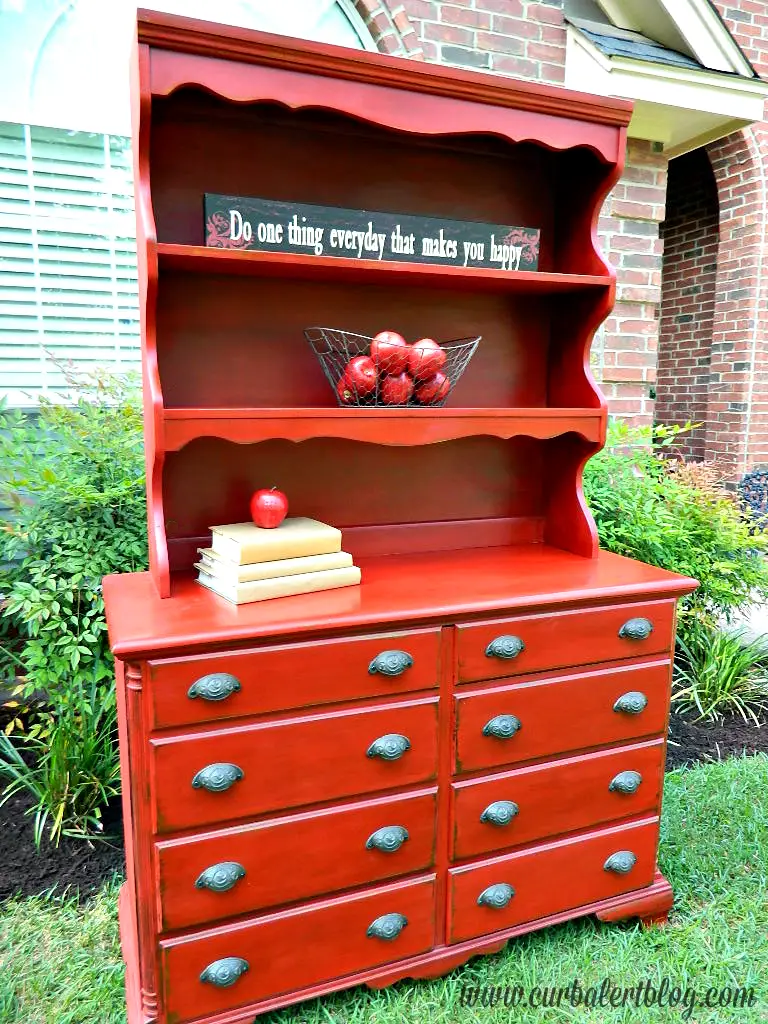 Annie Sloan Chalk Paint
Clear Wax
Dark Wax
Distressed Edges
Beautiful Hardware pulls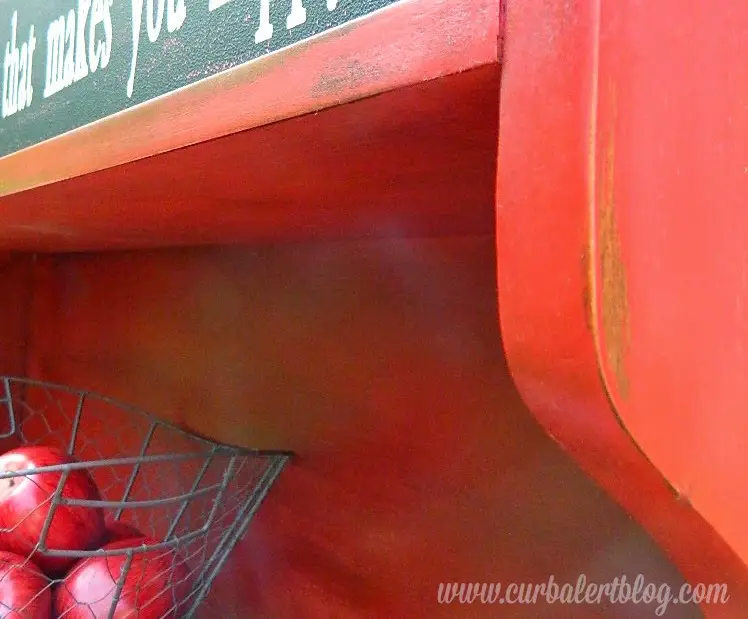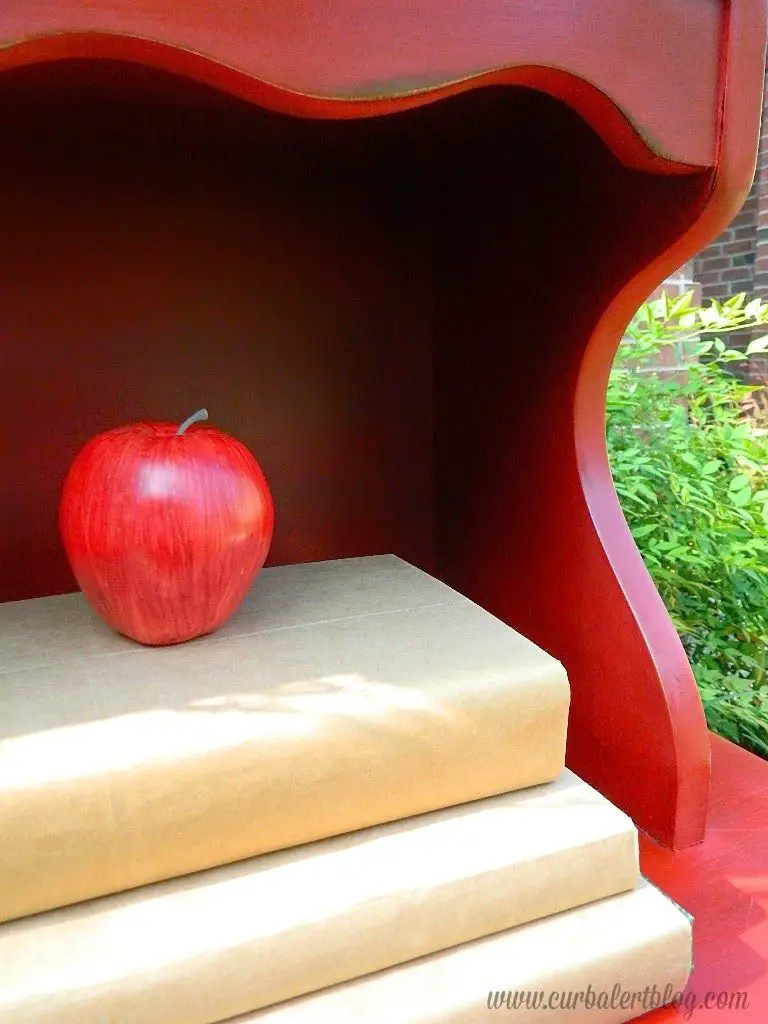 Just enough room for lots of books!
And lets not forget the drawers!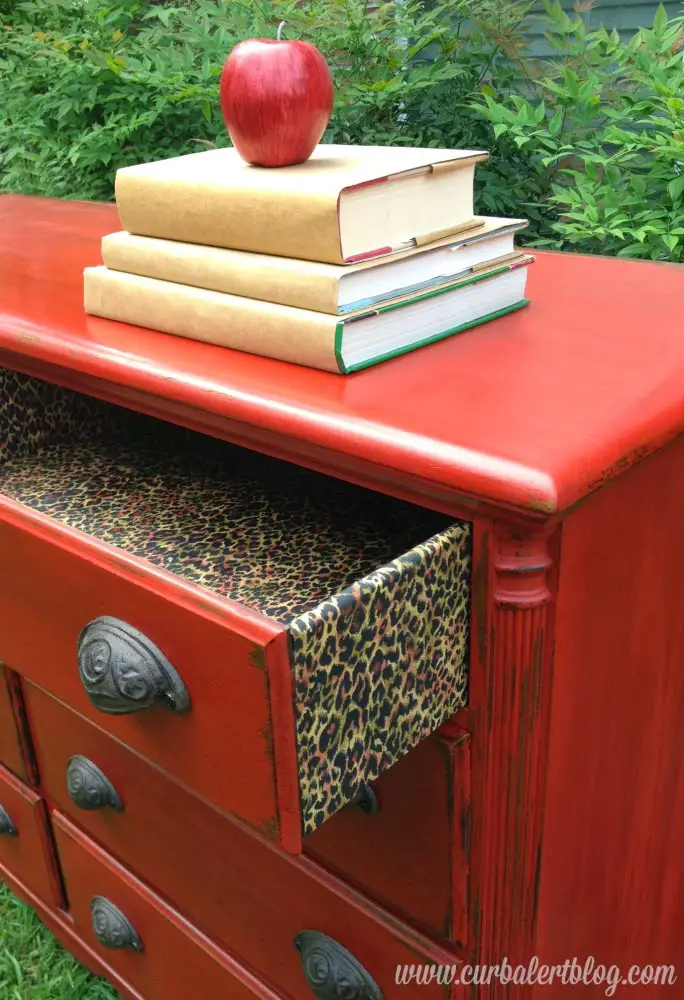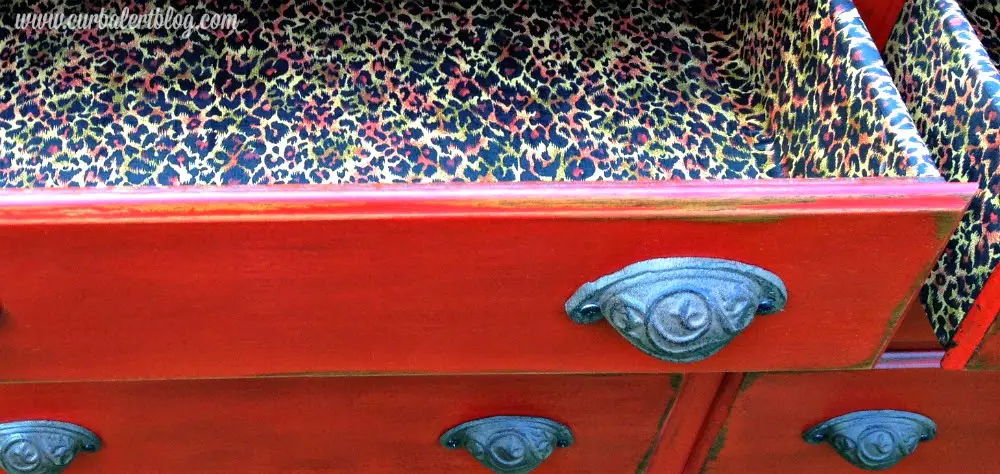 Add caption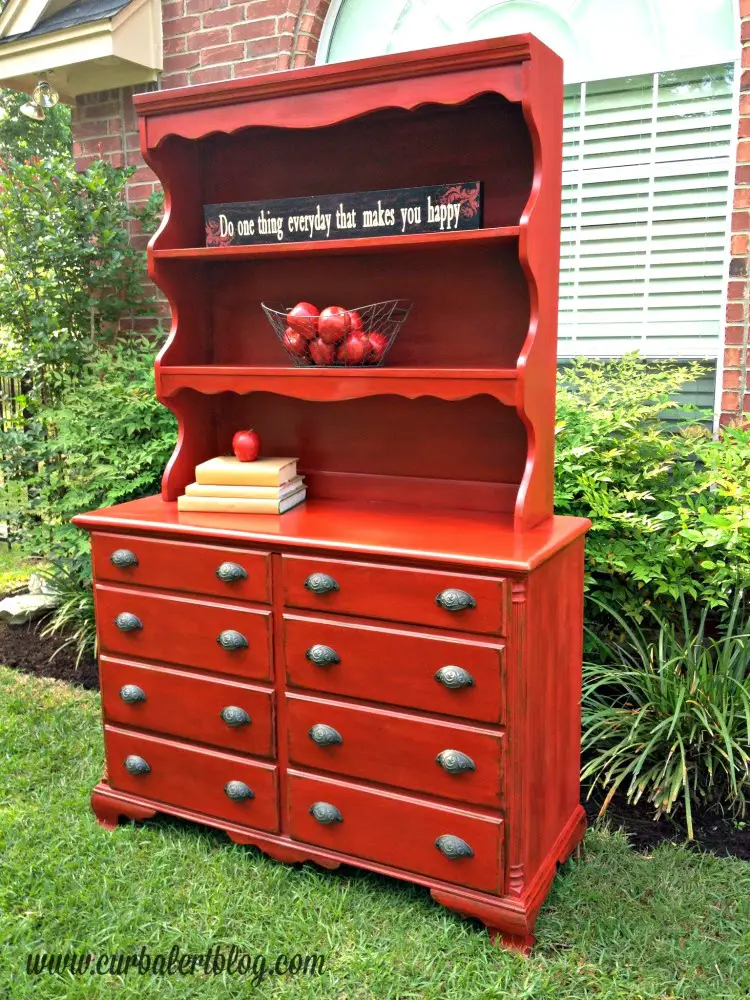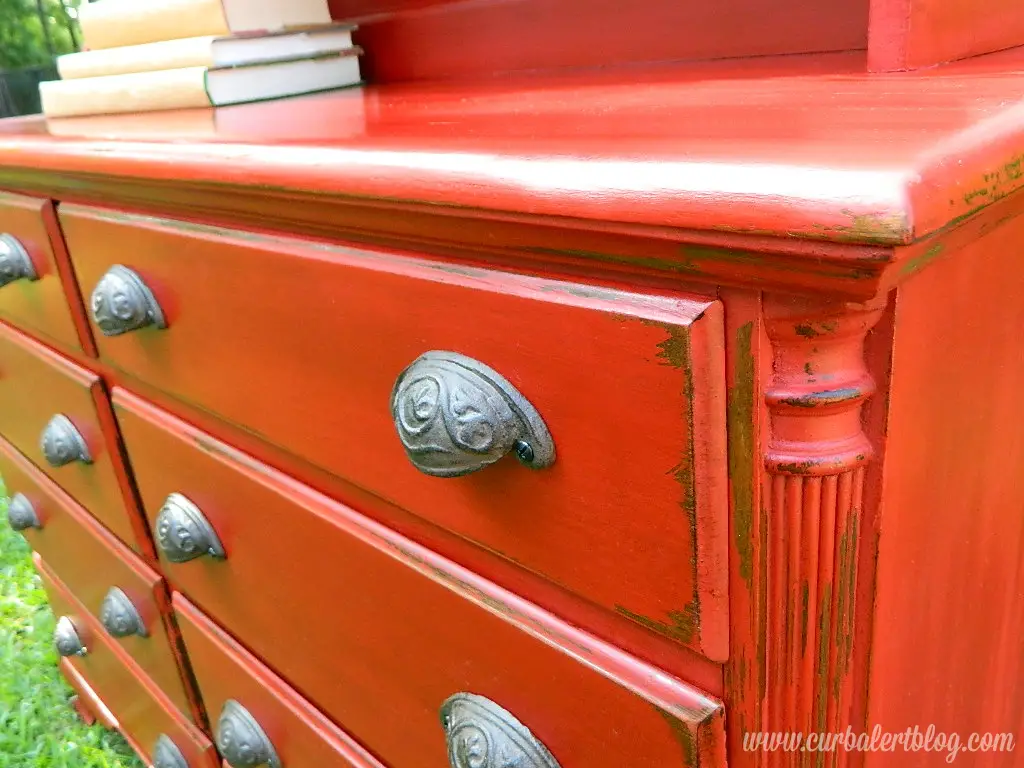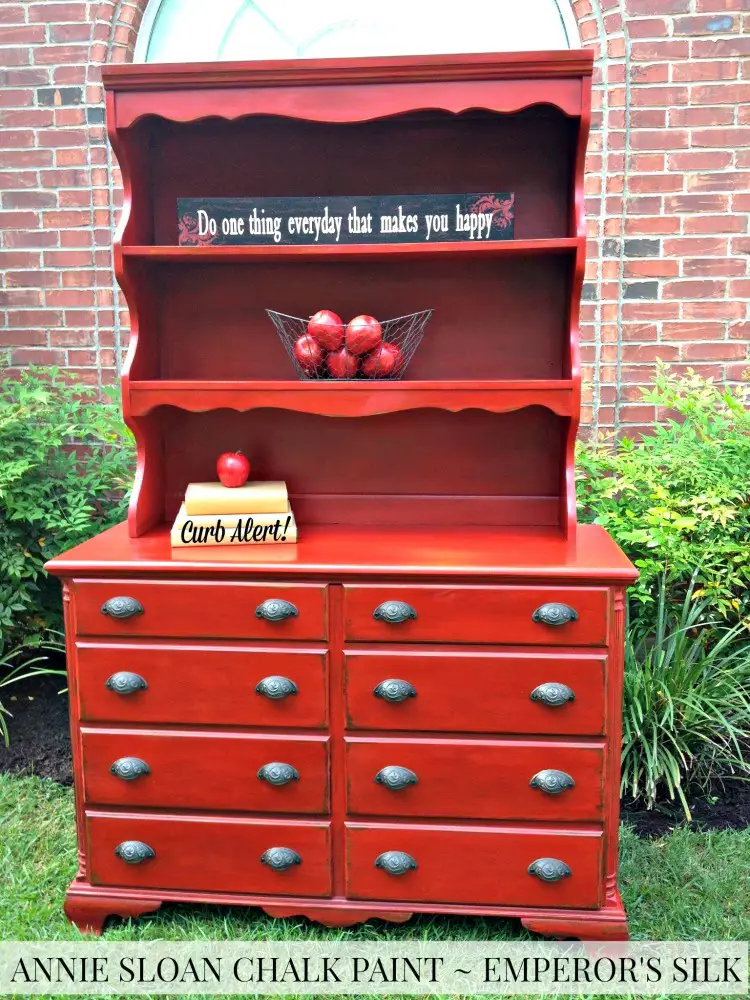 "Do one thing everyday that makes you happy"
xoxo Today I painted xoxo
What makes YOU happy?