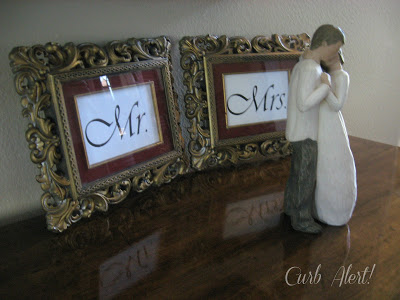 Why name it the "Anniversary Dresser" you ask?  Well I finally finished the dresser yesterday which happened to be my wedding anniversary.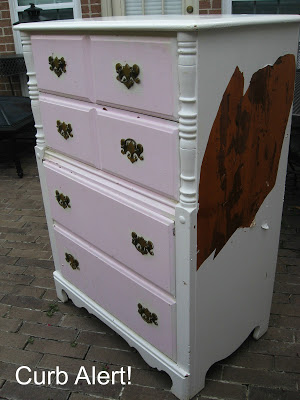 I lovingly named her the Girlie Dresser because of this sweet little picture I found stuck inside one of the drawers.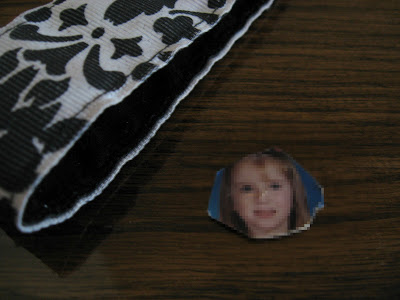 Once I finished the dresser I decided to change the name to the Anniversary Dresser.  I can do that, right? 
Anyway, like I started out with the
Gentleman's Dresser
, I stripped paint, and sanded, and sanded, and sanded.  I think I mentioned before that there were so many layers of paint on there.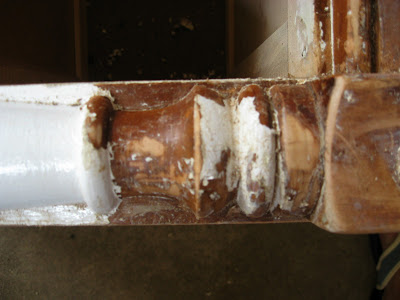 I gave up on the spindles and pryed them off and patched up the wood where they were attached. 
It wasn't too pretty at first but with a little bit of wood filler and more sanding I was able to get it back to a smooth finish.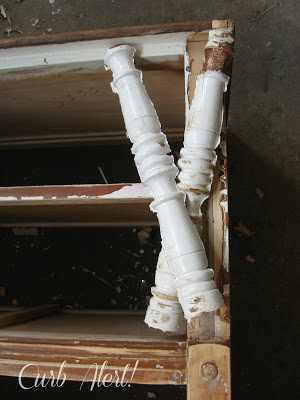 I applied three coats of Rust-Oleum creamy Gloss Almond oil based enamel paint for the base and drawers, and stained the top with Minwax Dark Walnut Stain.  I also applied three topcoats of Minwax Poly on the stain to give it a shiny and durable top!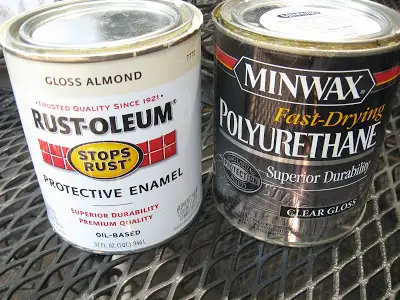 I sprayed the original hardware with Rust-Oleum Oil Rubbed Bronze (love that stuff!)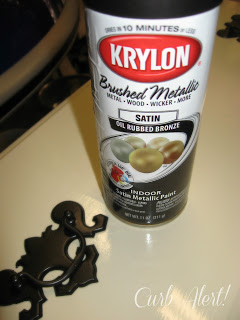 I tried to be a little neater about it than the previous paint artist!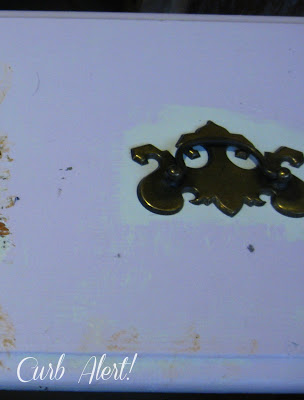 I was very patient with this piece and tried to be strict in waiting and adhering to the drying times.  I  usually get too anxious to wait but so glad I did because I sure like the results.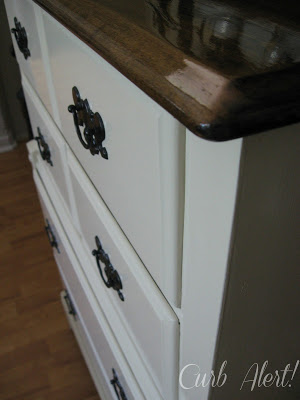 Very pretty and very durable with a rock hard finish.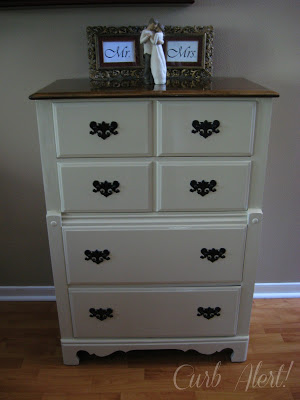 Someone gave the Willow Tree figurine to us for our wedding so I had to use it as a prop for this one.
See how shiny the top is, almost looks like glass!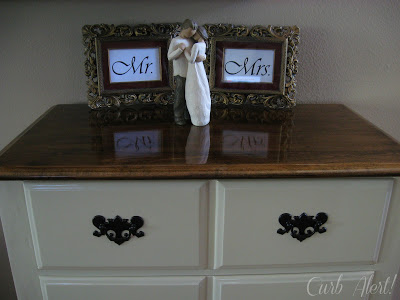 See how I made these simple Mr. and Mrs. Frames
here
.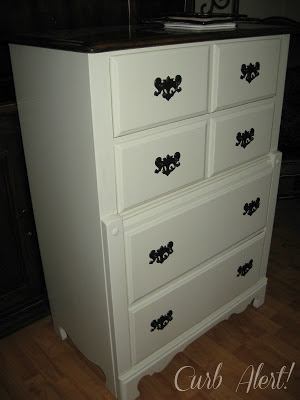 I hope to put this one up for sale as soon as I get my little Buttercup settled into her Preschool next week.
Couldn't you imagine it as a cute baby dresser?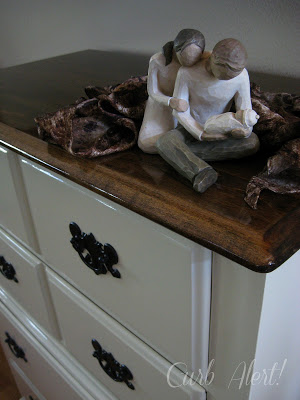 On second thought, it would serve as a great additional buffet in my white kitchen.  No, back up, never mind, I HAVE to sell it!  if I want to keep my blissful marriage!   per MyLove's request that I not be a furniture hoarder.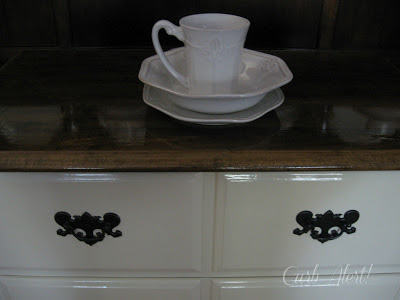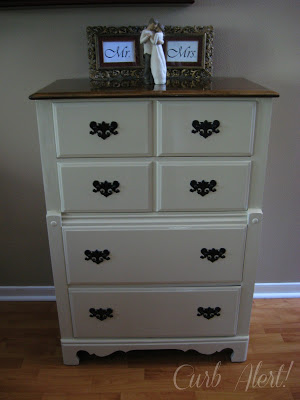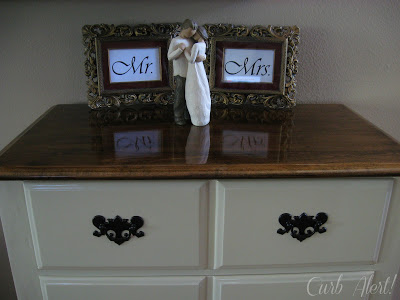 One more to add to my Renewal Furniture Collection! Please spread to word if you know anyone in the Houston area looking to purchase a solid wood dresser.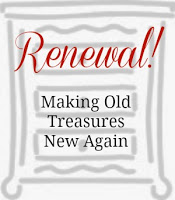 Do you like how it turned out?  I'd love to know what you think!
P.S.  To my RSS feed and email readers…I am now truncating my feed because that's what most of the "big dogs" are doing (and because of
THIS
). Not that I think I am a big dog blog, but hope to someday be one.   I apologize that you now have to take the extra step to click on the post to read the entire post (I have to take a few extra steps myself) but I would appreciate it if you would do so and continue to follow along with me.  Thanks for understanding!
Sincerely, Tami