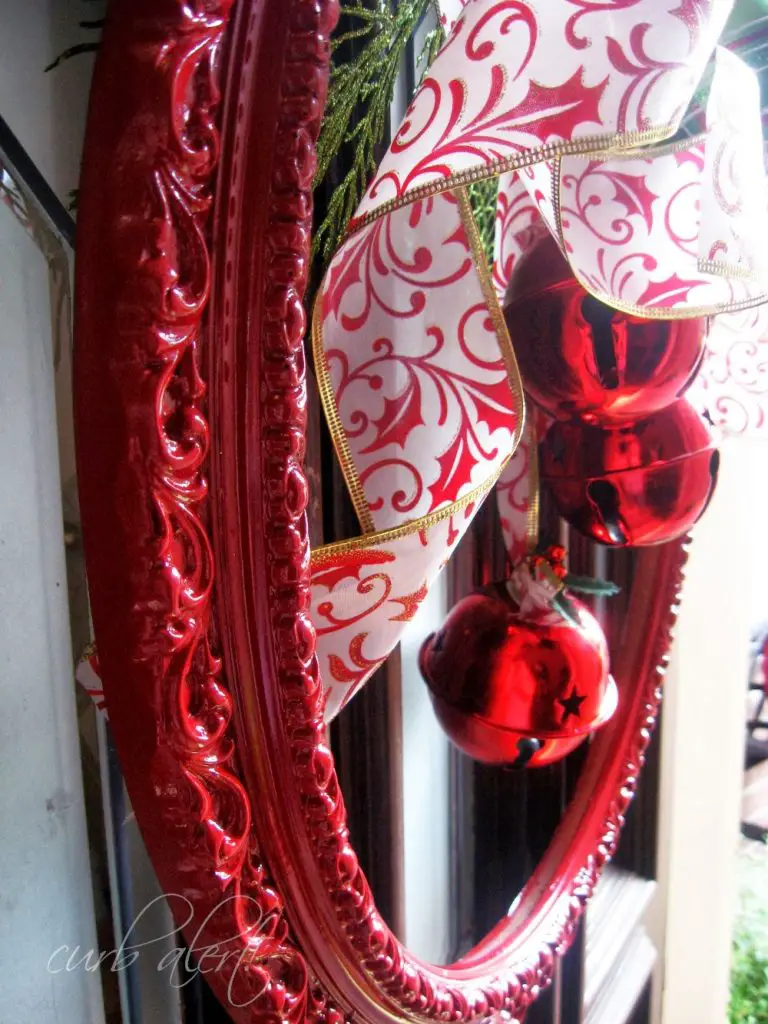 Spent another afternoon in a resale shop looking for some old Christmas sweaters for my daughter, Butterfly and her friends to wear to a "Tacky Christmas Sweater Party".  I was shocked to come across so many cute cheap tacky sweaters at almost a steal of a price! 
Hard to believe we used to wear these and thought we looked like a million bucks!  Oh don't be shy and act like you never did!
I ended up buying all four because I couldn't make up my mind and Butterfly was not with me.  It was either keep her and Buttercup and home or take them both while Buttercup runs around the store.  I chose to go alone!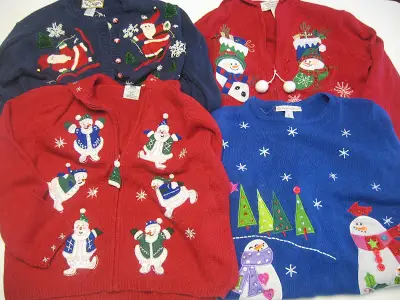 Could not pass us this lot of frames priced at $5 and with the 50% discount I paid a whopping $2.50 for all of them.  I was excited because I love to paint them.  It's a quick fix of instant gratification for me!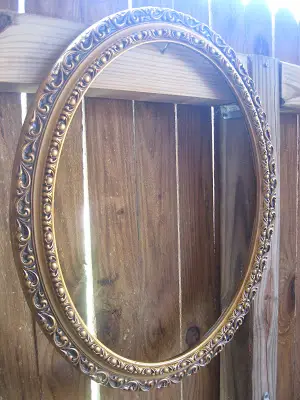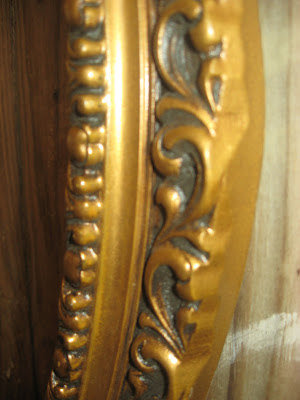 I am in love with the details and scrolls on these frames and just cannot pass them up!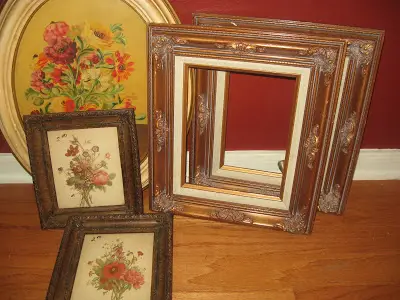 If anyone is interested in the pictures just let me know and I will give them to you.  I am not using them.
Here is my inspiration via Pinterest, not sure of the source but promise to give it proper credit when I locate it:
As you can guess by the first picture that I painted the oval frame with my favorite color red.  See original paint color
HERE
 that I first used for my Kid Kitchen Makeover. 
Next, I embellished the frame with ribbons and bells from
Dollar Tree.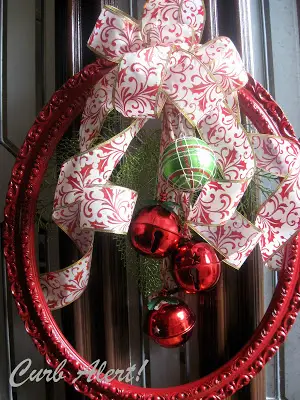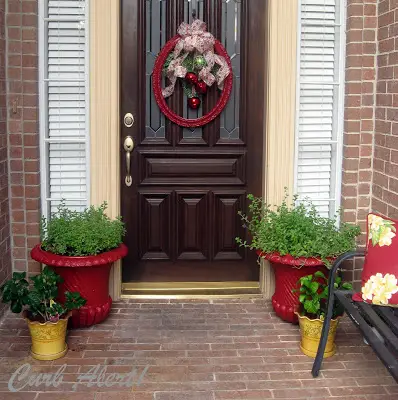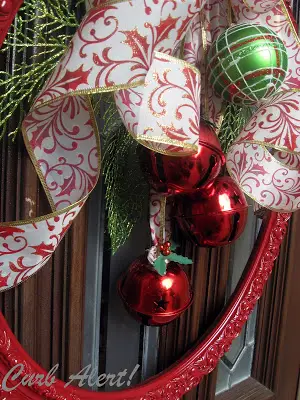 Butterfly told me it looked terrible, what does she know!?  and did I ask for her opinion anyway? yes I did but that's besides the point.
I think it's cute and I will just leave her in charge of the baking around here since she is so fantastic at it and I can burn a pbj sandwich, this is her creation from today: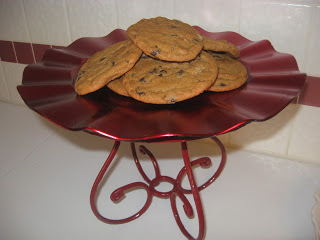 P.S.  I made the little cake stand from a 25cent garage sale candle base and a 25 cent charger = 50cents baby!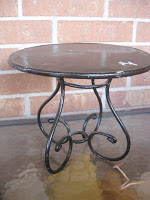 So what do you think about the Holiday Frame?  Success or Failure?
Sharing over at: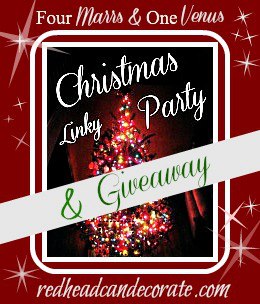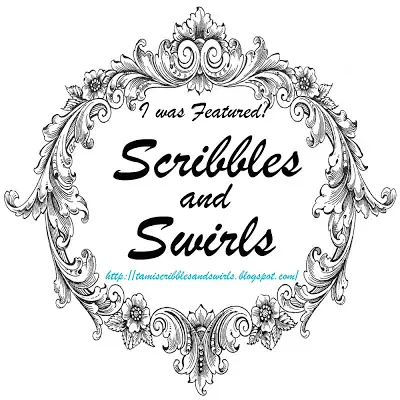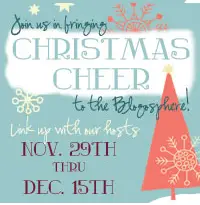 Hi SugarPlum Christmas Cheer Link Party
Hope everyone enjoys their Thanksgiving Holiday week!
~Tami