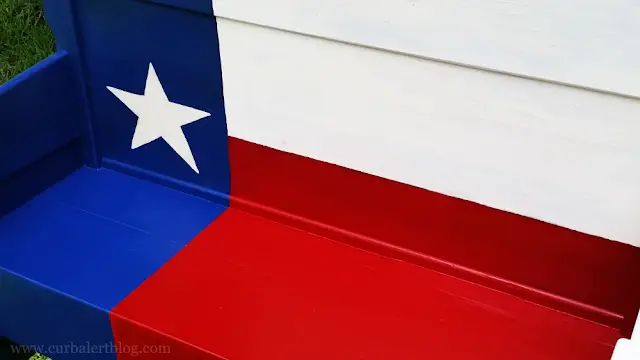 I apologize for being MIA the last few weeks.  School wrapped up and I have been trying to soak up as much family time as possible while in summer mode!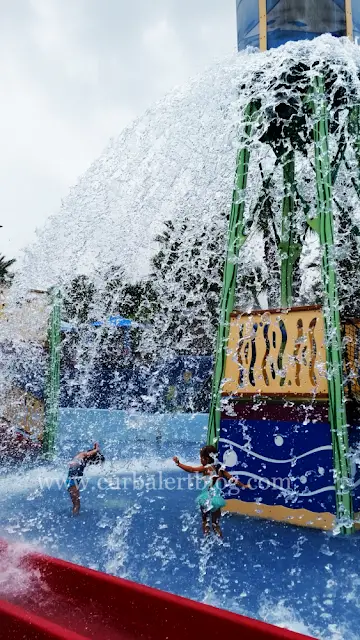 I did have a bit of time to squeeze in this next project though…another headboard bench.
I have only a few remaining beds that I purchased last summer from an amazing garage sale.  I paid a whopping 15 bucks for this one.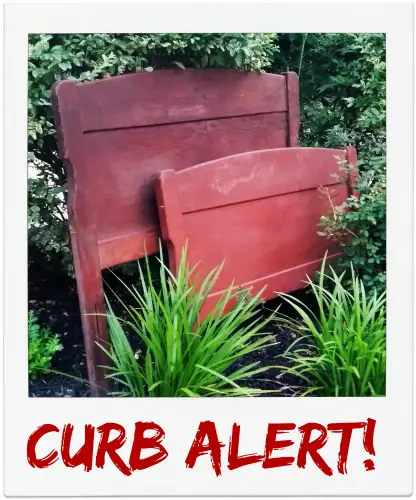 Last week I gave it an amazing Texas Patriotic Makeover, just in time to sell prior to the Fourth of July holiday.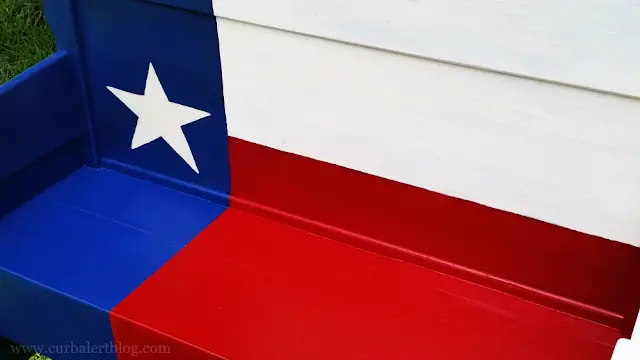 Well, my oldest daughter had other plans for it…
Pardon me, but I am in LOVE with the Texas flag and I feel just as patriotic looking at it as I am the American Flag!   
The deep red white and blue just exudes patriotism to me and I am just as proud to be a true Texan!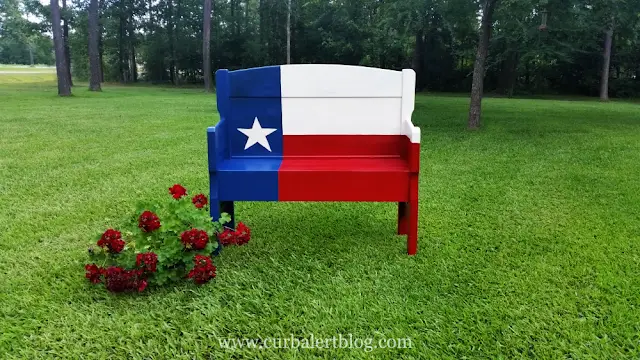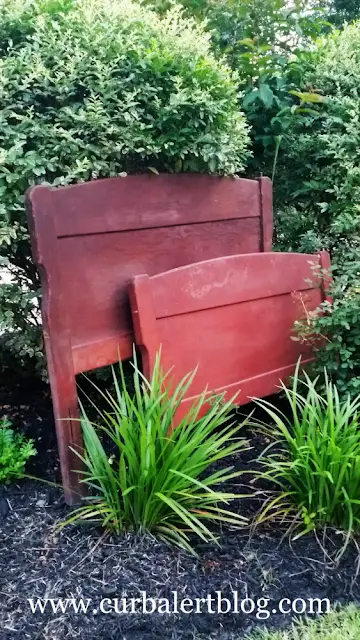 I took my time on this one and ensured it's as durable as ever.  Secured it with Kreg pocket hole screws, wood glue, and amazing Annie Sloan Paint.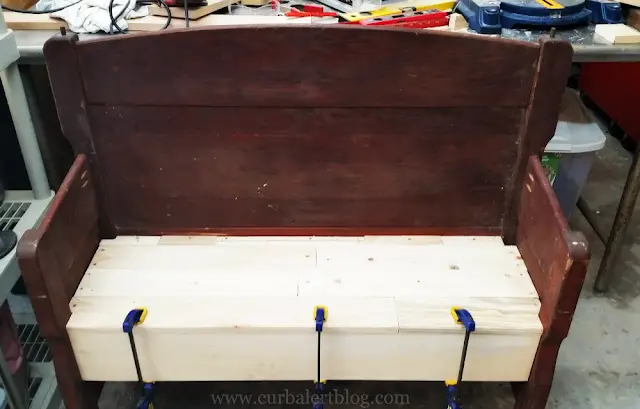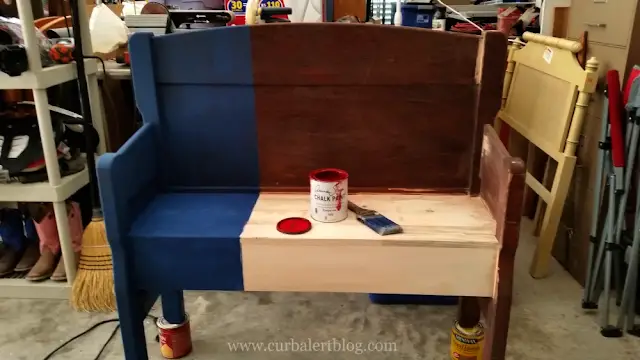 I took many, many more pictures of the entire process in hopes of sharing it with you in an upcoming tutorial.   Hopefully in the next few weeks I will have some more time on my hands and can write out the steps for you!  
Now all painted up pretty!  
Initial white is Kilz primer as older furniture tends to bleed through the Annie Sloan Old White.
Annie Sloan Napoleonic Blue and Annie Sloan Red Emperor's Silk.  
A beautiful combination!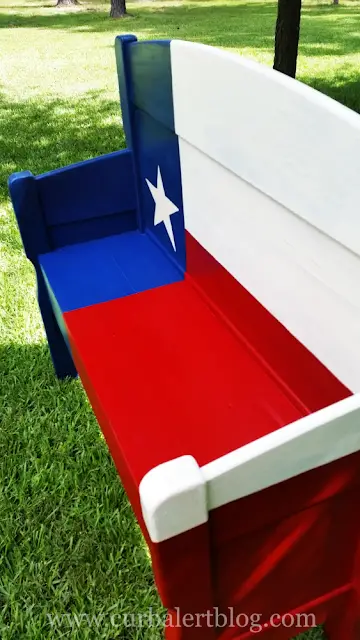 I sealed it with Minwax Polycrylic to give it an extra coat of protection since as I alluded above, my daughter is begging to keep it for her new front porch when she moves out soon…***sigh***tear….*babybird leaving the nest! 
Of course I am happy to let her have it.  I make no money but gain far more riches when my children are proud of my work.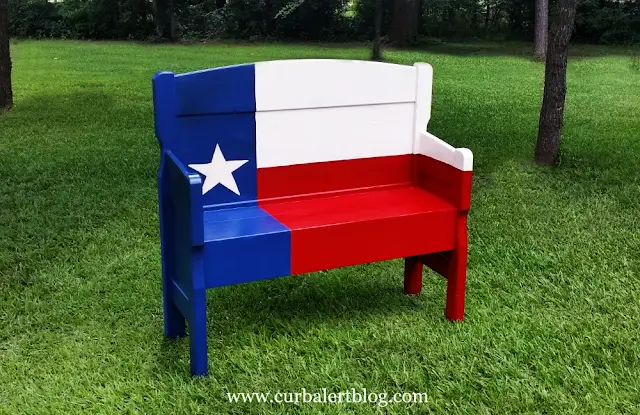 I am so excited about this bench that I even updated my blog header to match.  What do you think? 

I think I am in love!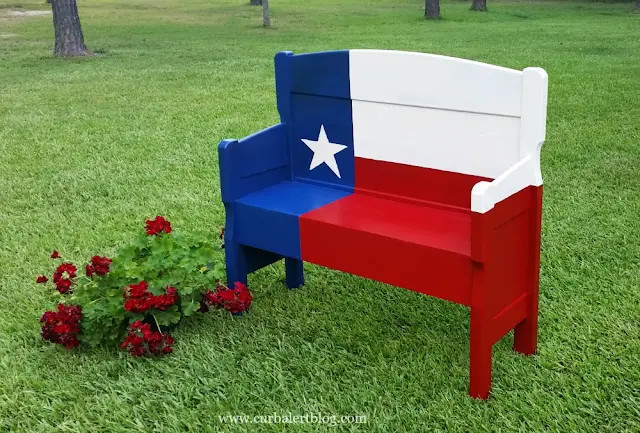 So for those of you that are timid to try to make a headboard bench on your own, would you try it if you had full detailed tutorial with step by step picture instructions?
I'll get to work on it stat! 
Have a great week! 
~Tami
var linkwithin_site_id = 1065825;