Hi friends! Happy almost the end of May – can you believe it?
This year is flying by so fast!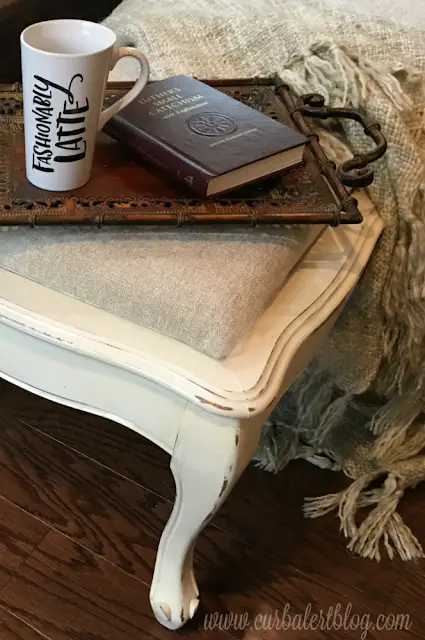 I have a treat for you today – it's Themed Furniture Makeover day where my furniture loving friends and I share our latest makeovers.
This month's theme is Red, White, or Blue.
I guess you can figure out what direction I went with this one…
It all started when came across this coffee table at a local garage sale. I have been searching for the perfect coffee table for  y e a r s (yes years) and this one fit the bill.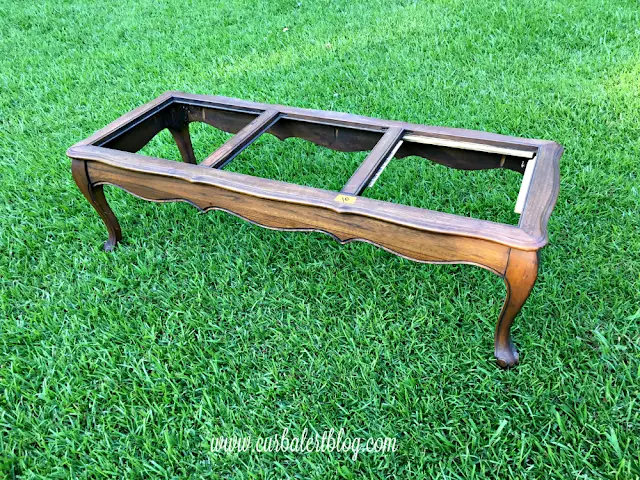 It was in perfect condition, sans the glass, and I was super excited that the owner was marking the price down from $20 to $10. Cannot beat that!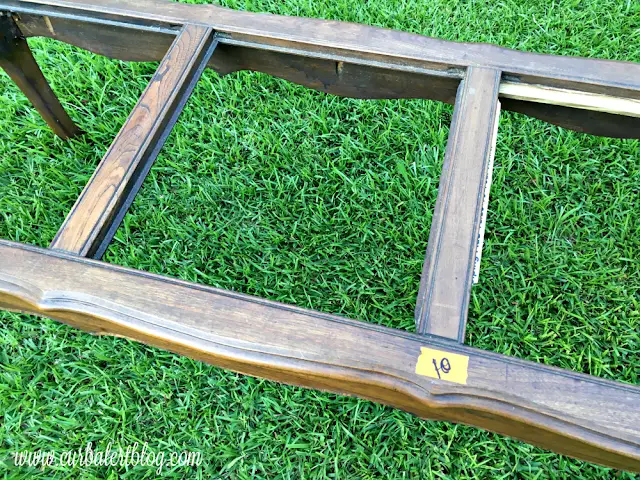 I painted it with Waverly Chalk Acrylic paint in white.
This picture shows it with just one coat.
I then lightly distressed it on the edges and sealed it with clear Polycrylic Satin. Note: sometimes the poly will yellow the white paint a bit but I actually wanted it that way for this table as I wanted it to look a bit more "aged".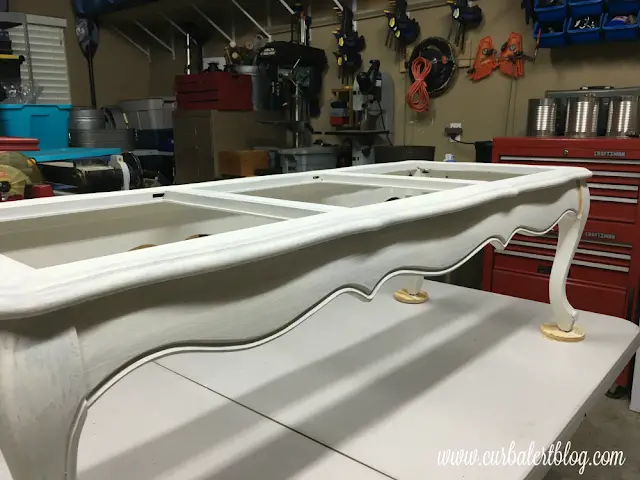 Now on to the ottoman top.
I gathered my materials:
1/4″ Plywood
1″ Project Foam
Off White Fabric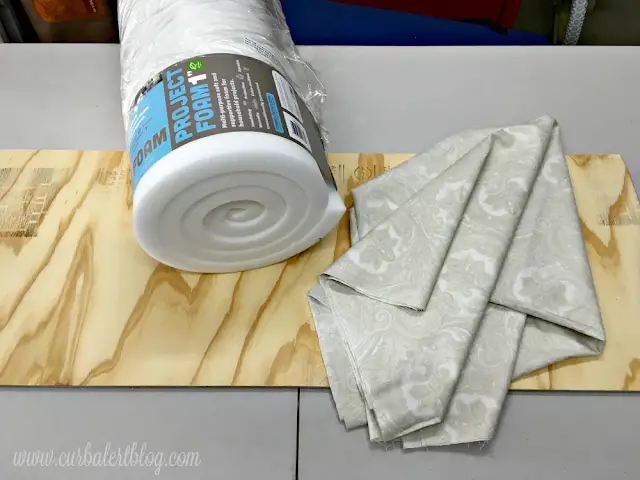 I layered the materials as shown and then used spray glue adhesive to lightly bond the items together. I wrapped the plywood with fabric and stapled it to the back with a staple gun. I then screwed the entire seating onto the coffee table from the underside, making it into the perfect ottoman seating.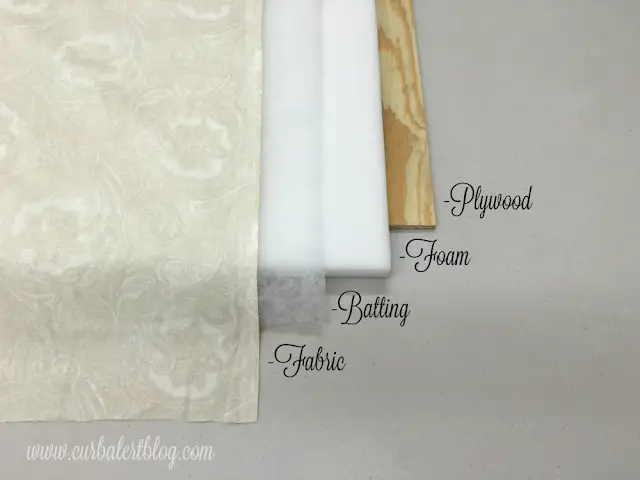 I love the creamy antique white.
I love the distressing.
I did Not love the fabric (although I do think it's pretty). It just seemed bla to me once I saw the final product and it was so thin that it showed every crease and bump.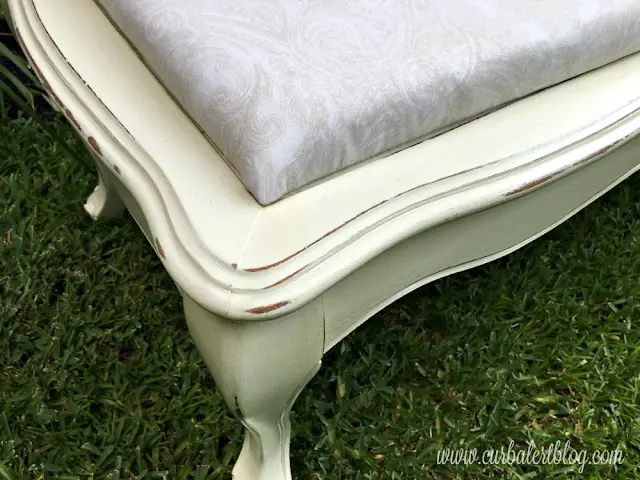 I then found a creamy thicker upholstery fabric.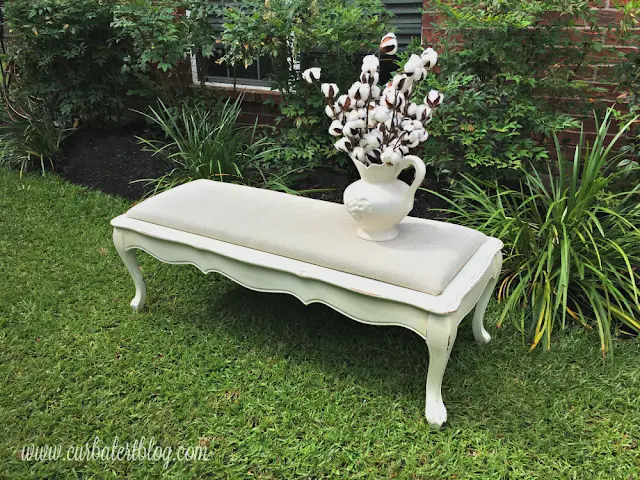 It doesn't have as much detail to it but it's soft and now will go well with my overall vision for it in my space: my Master Bedroom.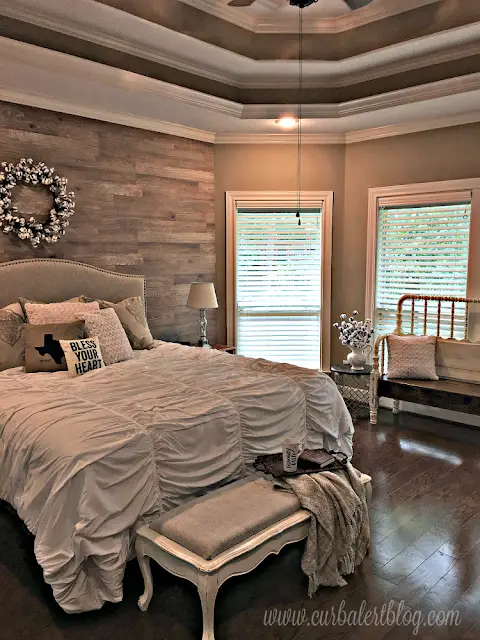 Excuse the various color tones, it is very difficult to photograph
anywhere in my house
in this room.
Hence the reason why I usually photograph my furniture makeovers outside.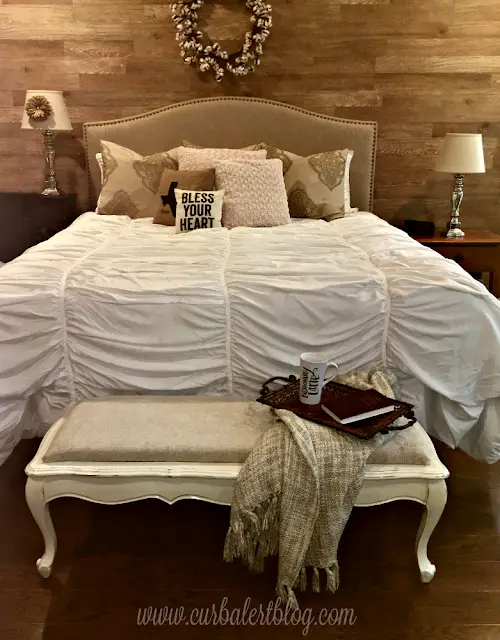 I matches my headboard perfectly!…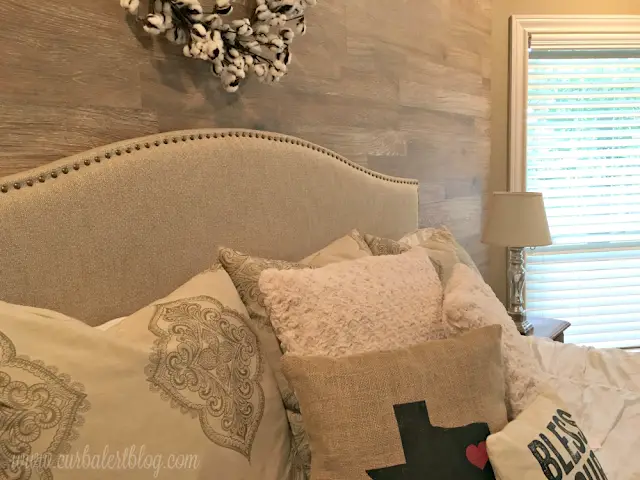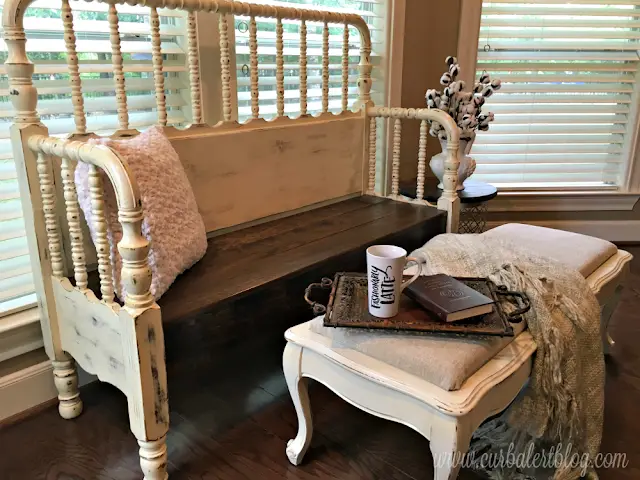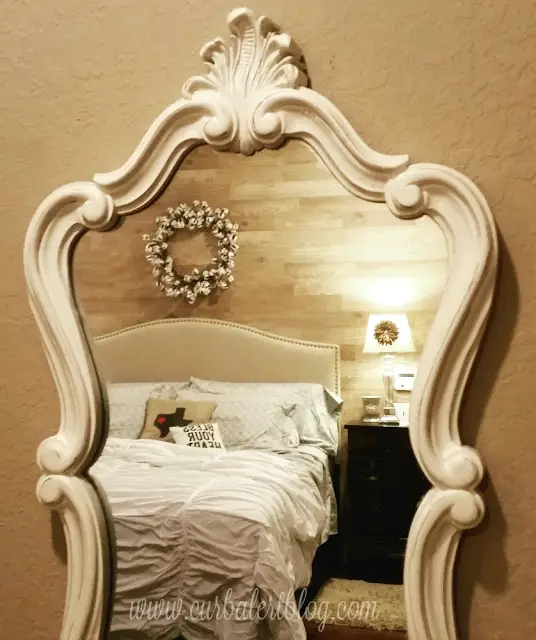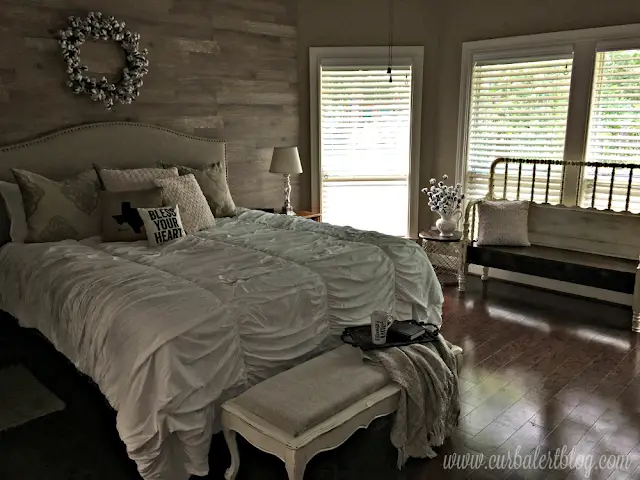 The room is finally coming together and I think the Repurposed Coffee Table Ottoman fits right in perfectly!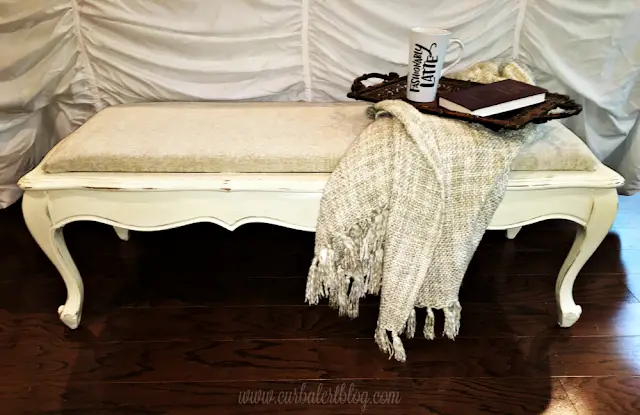 Now on to check out my other Themed Furniture Makeover friends. Be sure and stop by their blogs to see their amazing makeovers, they are all so creative!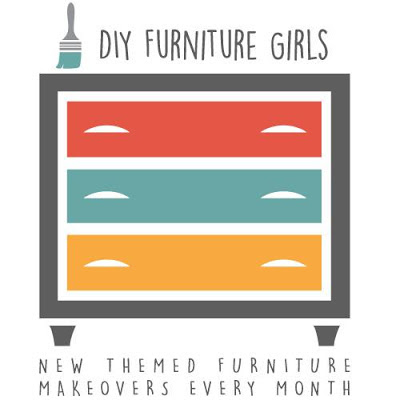 Also sharing here…