Well it's about darn time I finally post about a furniture makeover.  The weather has not been cooperative to work on my larger pieces so in the meantime I decided to do a little makeover on this sweet little number!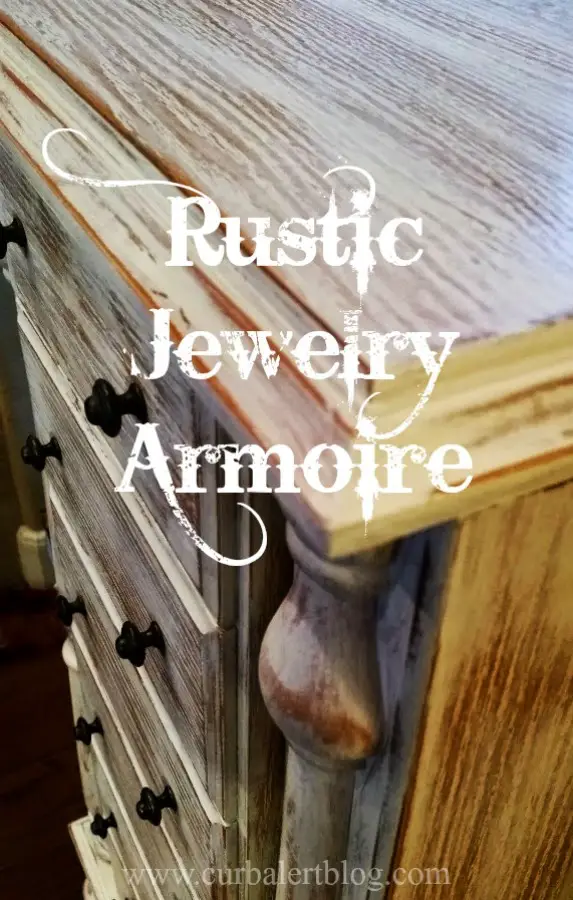 Don't let the sweetness fool you though.  She started out looking a bit plain like this: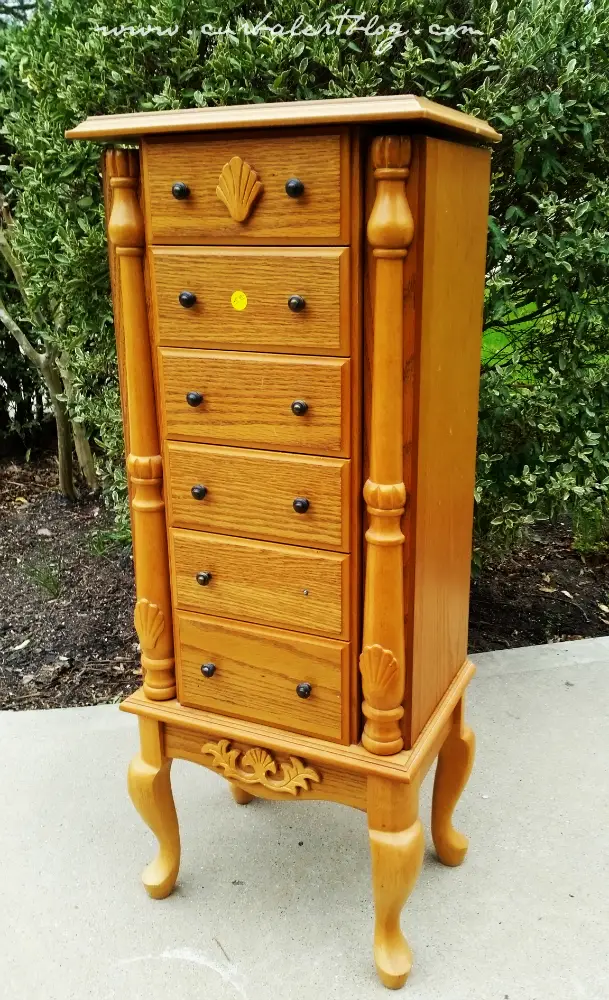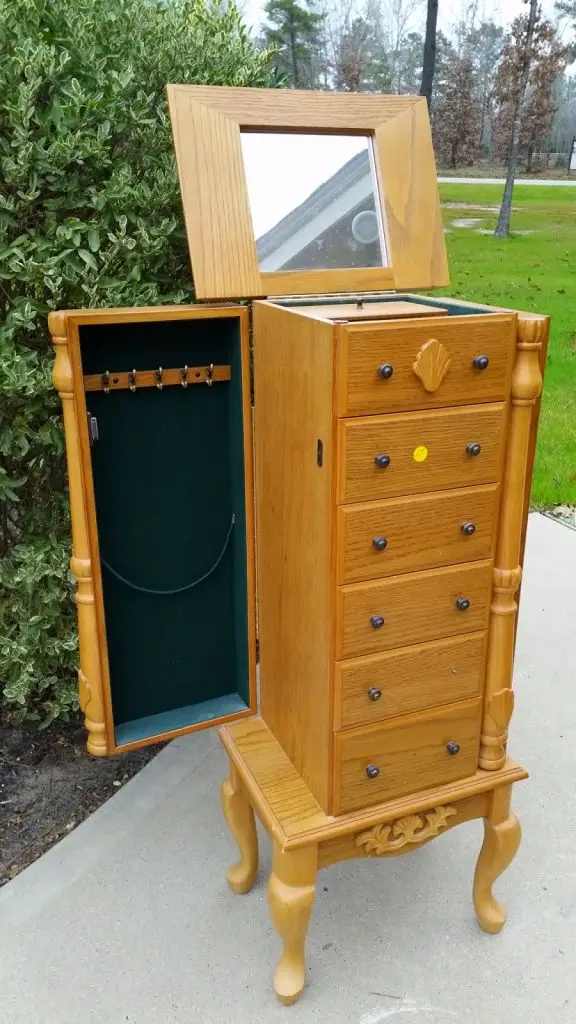 ***Please note that this post contains affiliate links. 
Did you happen to notice to garage sale bargain price of $5 on the yellow ticket?   I was pretty excited about that because lately everyone wants an arm and a leg for used stinky furniture and this piece is in great clean condition.
WooHoo for $5.  Here is a similar one online if you are not into used stuff:
                                                             
The only furniture I have in the entire house that remotely matches it is in my son's bedroom and he is not the slightest bit interested in it!  Luckily I have three girls so I am sure we can find a place for it after a bit of Annie Sloan Old White Chalk Paint and Annie Sloan Clear Wax.
Yep, that's all it took was just a bit of paint and one afternoon to turn it into something I love – a White Rustic Jewelry Armoire!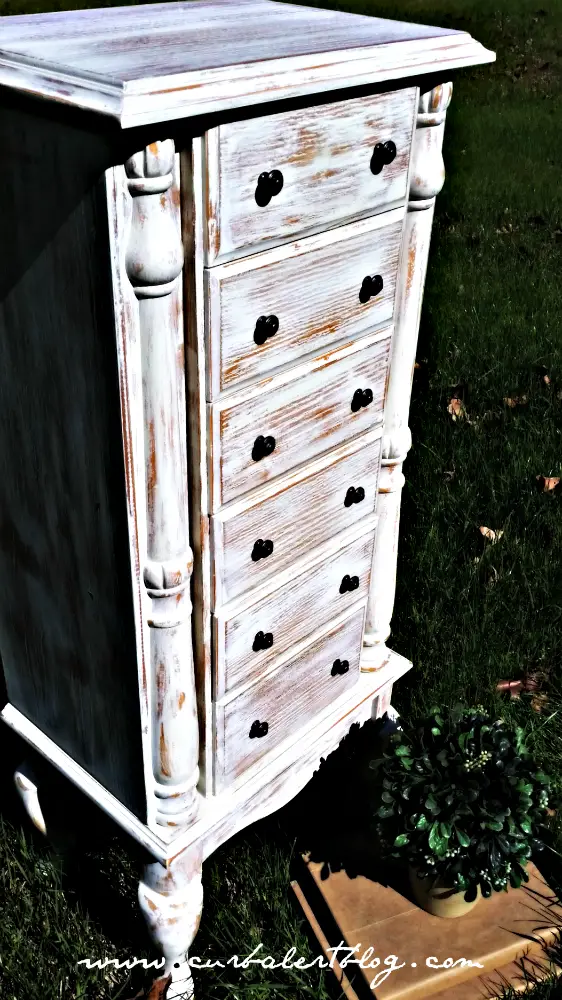 I'll hush now and let the pictures do the talking…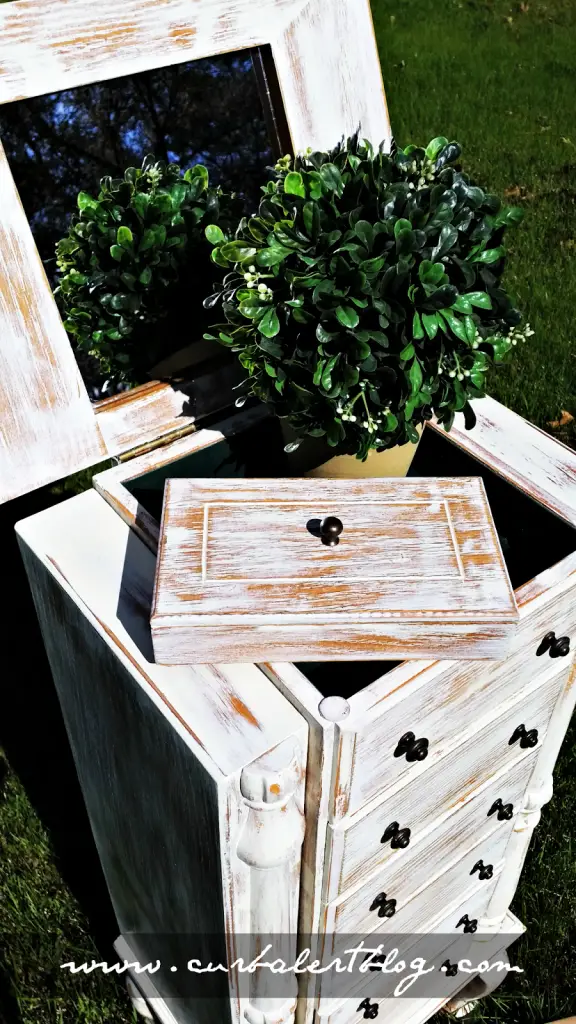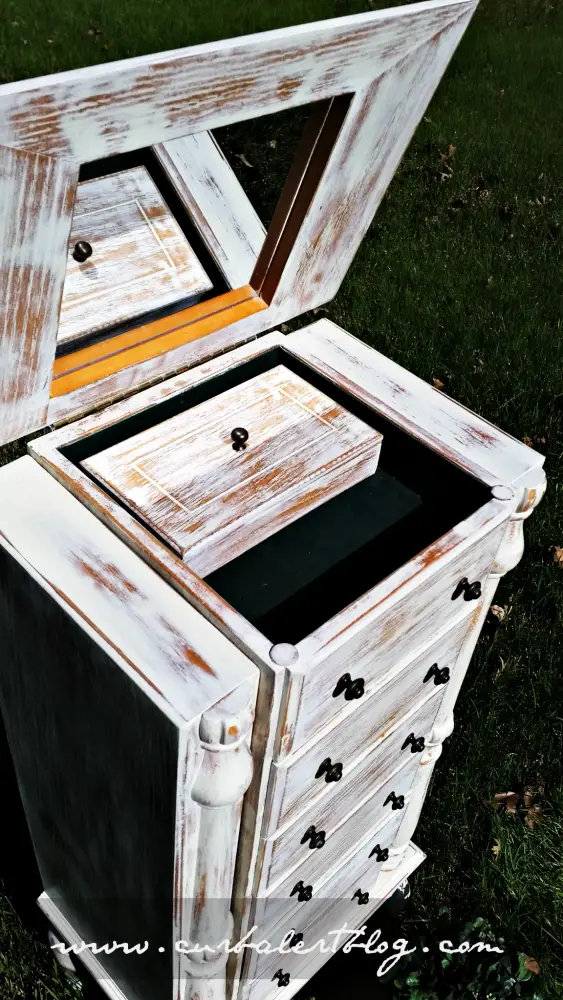 Ok, maybe I won't hush…check out the cute little jewelry box on the inside and all of the great storage!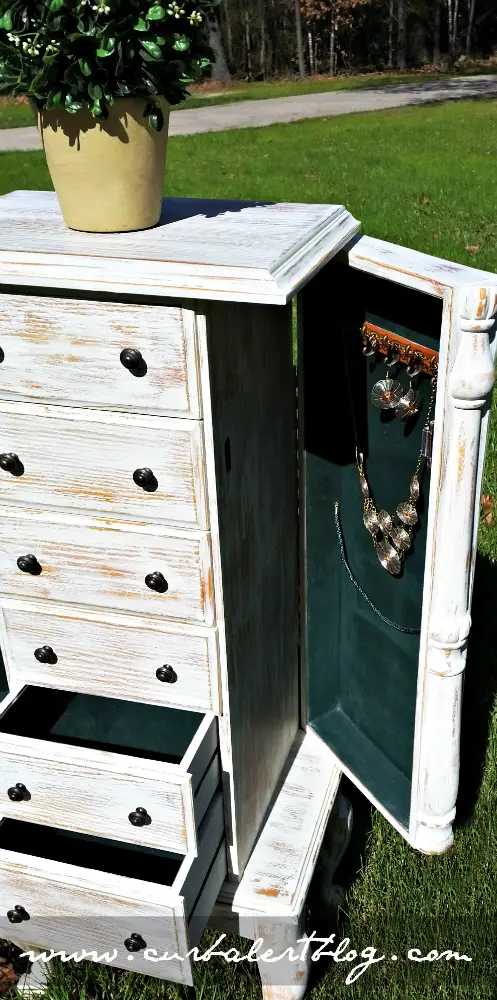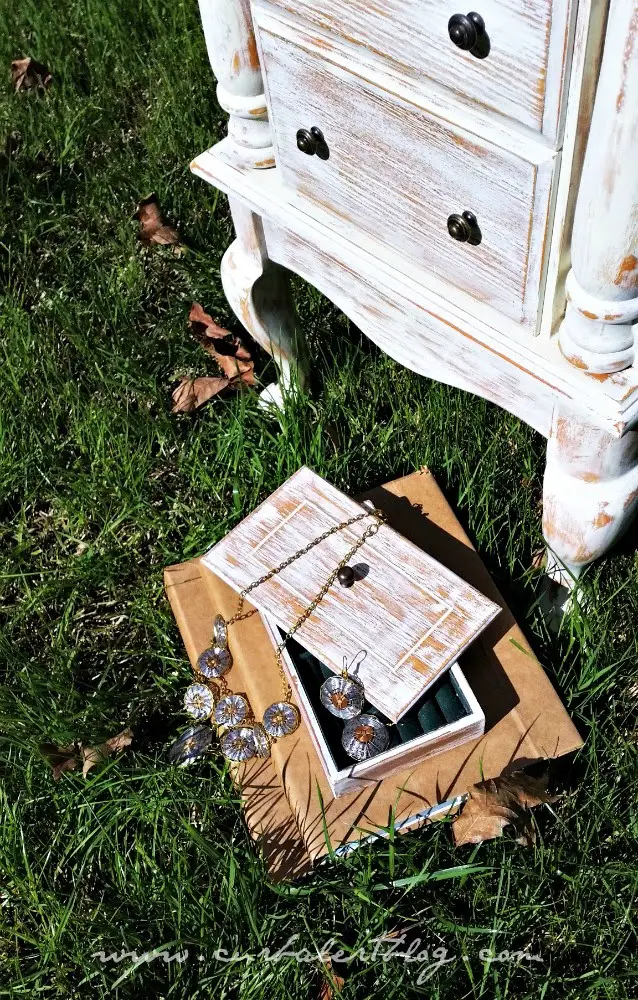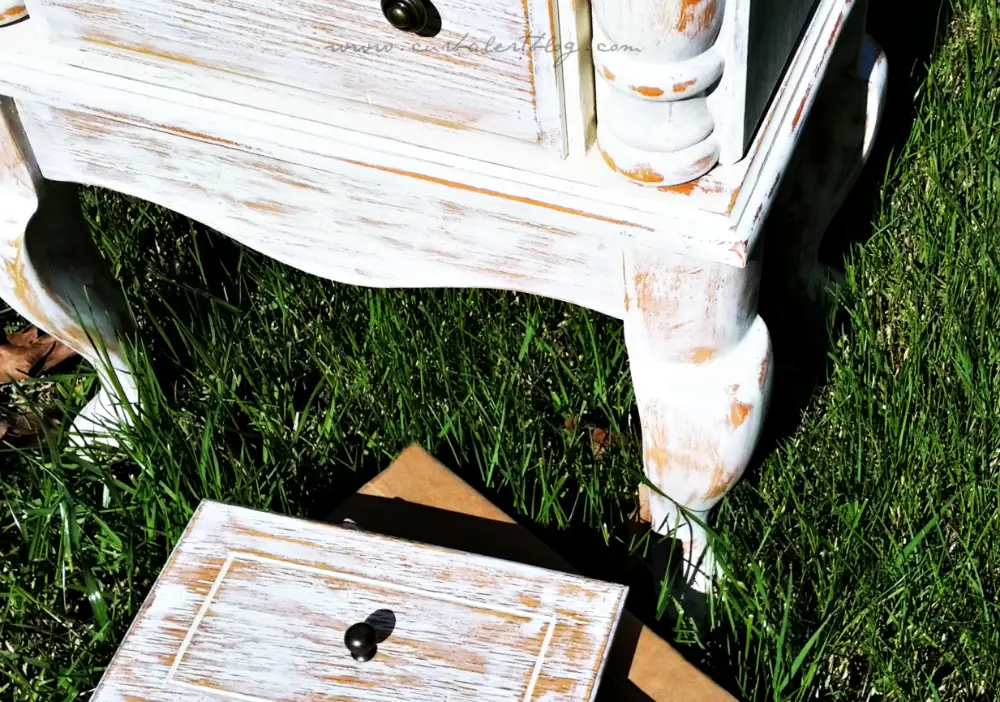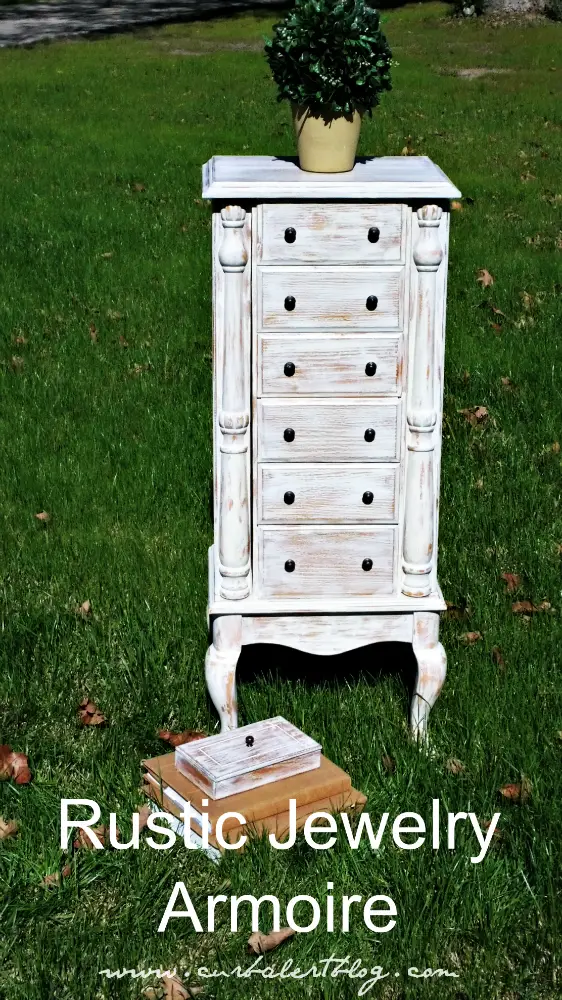 Hmmm, which one of my girls is going to be the lucky one to get this in her room?
Did you happen to notice the cute Necklace and Earring set in the jewelry box?  Leave me a comment below telling me what you think of the armoire and I will randomly choose a winner by Tuesday, March 10th. (can only ship in the U.S. please) The winner will receive the Trades of Hope Kari Jewelry Set – just a little gift from me because I Appreciate You!
**Please note the Jewelry Giveaway is now closed!  Thank you to all who entered 🙂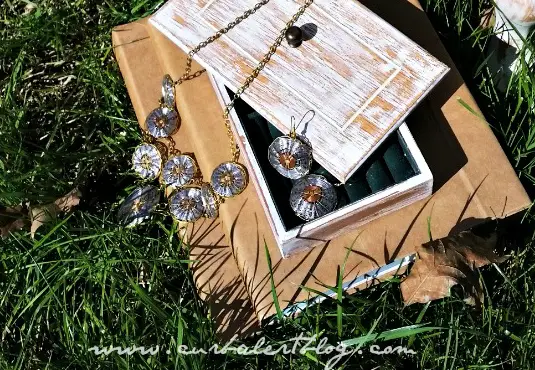 **There are affiliate links in this post. This does not mean that you pay a dime more when you purchase a product through my website links. It just means I made it easier for you to find something, so I make a few cents when you purchase it. I so appreciate your support of the blog Curb Alert! Thank you!
Thanks for reading Curb Alert!
~Tami

var linkwithin_site_id = 1065825;