Thank you so much for you comments about Buttercup's Armoire.  I think you all had some great ideas.  Although I LOVE Rita's idea about ditching the original plan to try and find an alternative for Buttercup and keep it for myself, I decided to compromise and stick with the purple plan.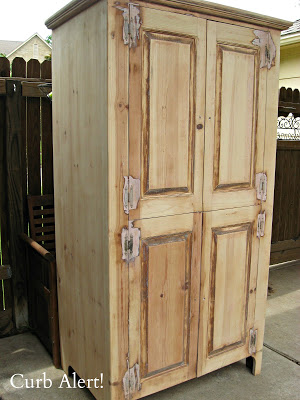 Just not THIS purple plan: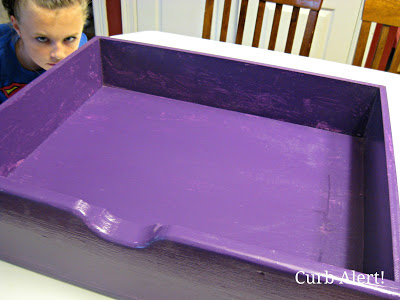 Yes, that is LadyBug photobombing my picture saying, "Mom WHAT IN THE HECK are you thinking!!!???!!!"   I truly must have been missing some marbles this weekend when I was in Home Depot and agreed to let Buttercup choose whatever paint swatch she wanted instead of persuading her towards a different shade.  I actually bought this color and let her test it and paint the drawer herself! 
After looking at it for an entire two seconds I just could not go through with it.  I shared my frustration with my neighbor and she offered up some old leftover paint that she used years ago on her granddaughters furniture. 
A much lighter and more tolerable shade of purple!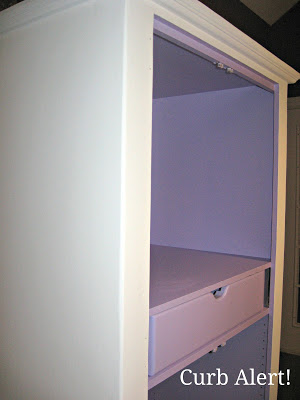 Now Buttercup is happy and Momma is happy…until Momma got a little creative and started trying to distress it with the sander.   
That didn't work!
Then I tried to glaze it.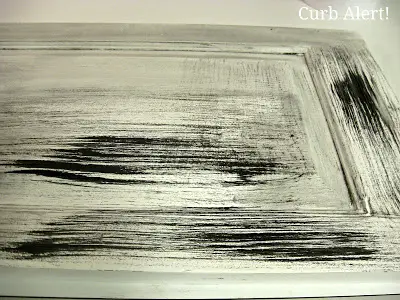 I have been itching to try glazing and definitely was "winging it".  So far I liked it but was a little sketchy as to whether I was completely in love.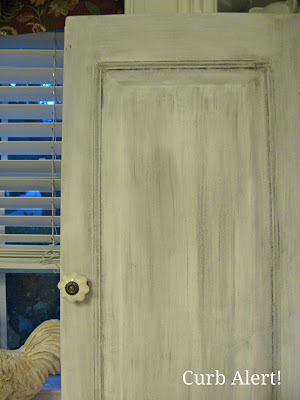 I decided to finish what I started just to see how it turned out.  I had to keep going because I was having a hard time visualizing what the entire piece would look like.  I love the effect but the color was continually throwing me off.
The glaze is Martha Stewart brand Black Coffee Metallic Glaze. 
Here is the final piece and now Momma is NOT happy!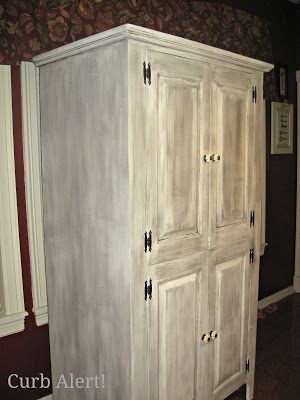 It looks cool and sort of like old driftwood and beachy, but every time I look at it I envision that someone will think that I drug it out of a fire (or a dumpster, for goodness sakes!).  
It truly looks like it was rubbed with soot! 
What do you think I should do??? 
I THINK I may go back to the plain white and try to embellish it somehow.
!!!HELP!!! (again!)
BTW…Buttercup LOVES the lighter shade of purple but she hasn't seen the glazing effect yet.  
I hope she doesn't think I tried to set it on fire!
~Tami