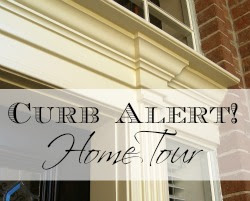 Things have been crazy busy the last few weeks as we have been preparing to sell our home. I am happy to say that we listed it last week and five days later
IT SOLD!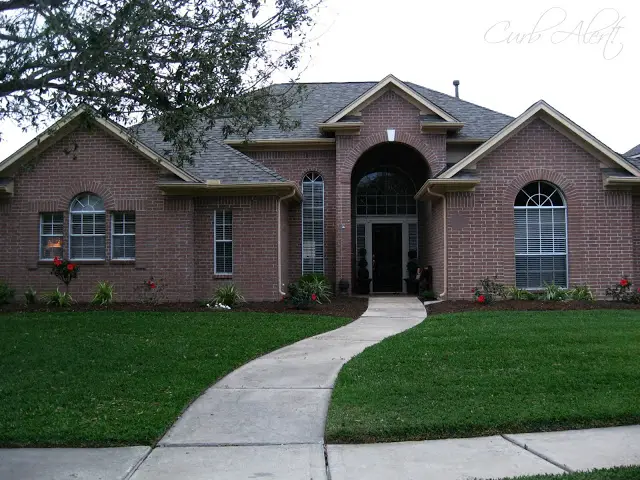 I realized that I have shared with you so many of my Curb Alert! projects but I have never shared with you the actual spaces where we live!
Well lucky you … or maybe not but here it is and this is how we live (with the boring beige walls and toned down decor while the house is on the market!)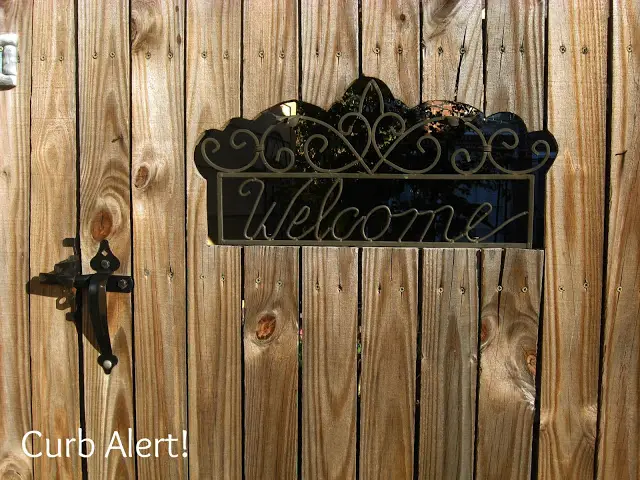 Welcome to our Home!
(for the next 45 days)
We live in a small suburb of Houston and have lovingly called this little spot our home for the last six years.
It's located on an awesome corner lot and I have truly loved it as I have been able to glance out of one of our seven kitchen windows to watch my children play in the afternoons.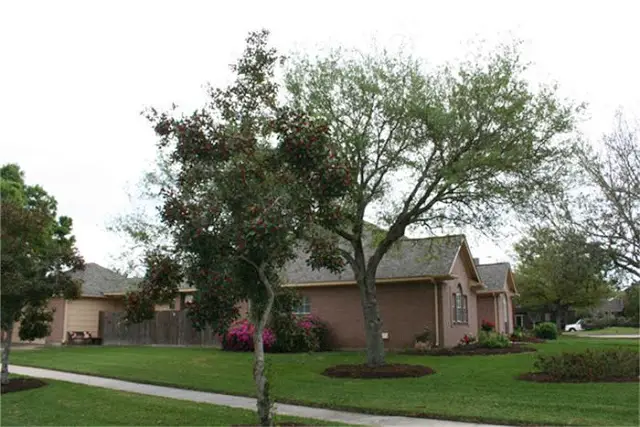 It's a quiet little culdesac tucked away in our neighborhood that doesn't see very much traffic. I never thought I would tell my kids "go outside and play in the street" but I have time and time again.
These azaleas only bloom once a year but what a pretty sight during that brief time!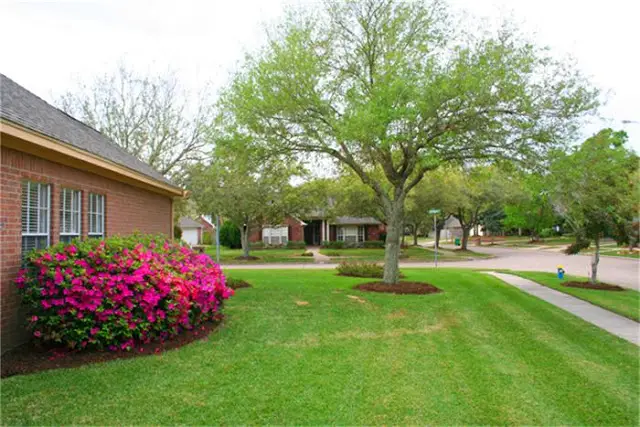 Our back yard is nothing to boast about but our kids have enjoyed it on many play dates and also quiet times. We have also entertained quite a bit and this little patio area has been perfect! Our dog loves it back there as well, and rolls around in the landscaping that we have worked so hard to keep up with!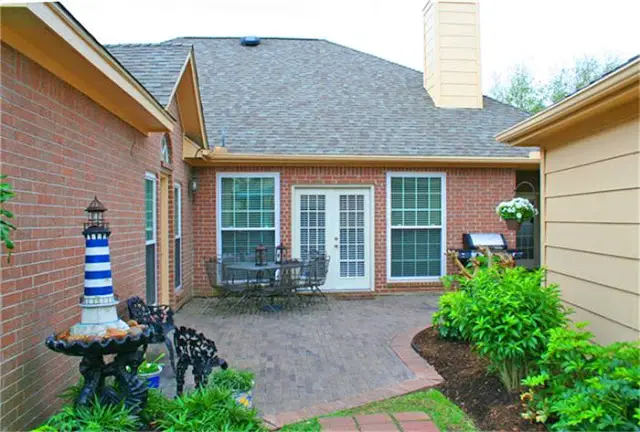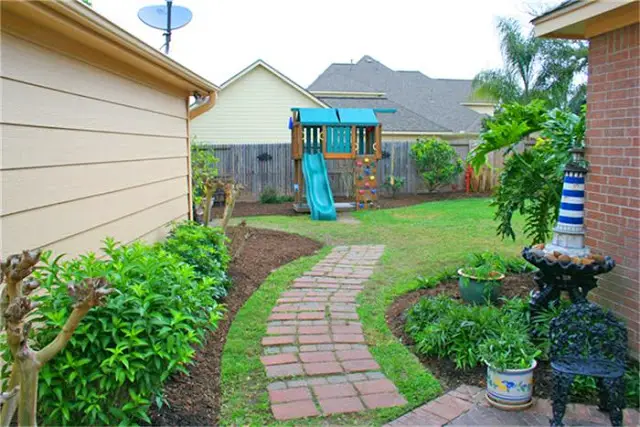 I LOVE these banana trees and have used them many times as Curb Alert! furniture reveal backdrops.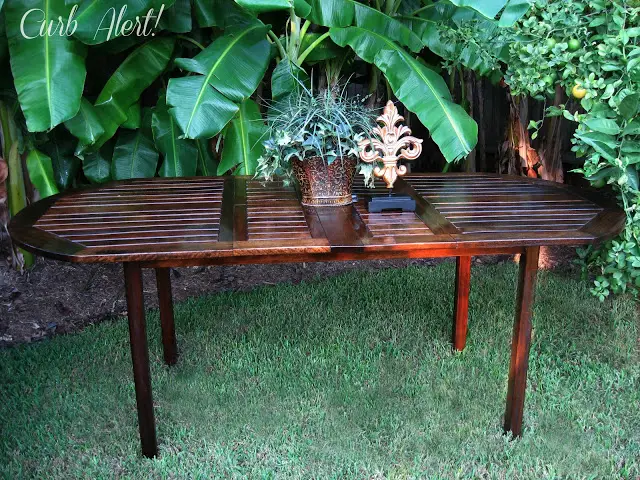 We have many more beautiful Flowers in the Landscaping. You can read about them in my post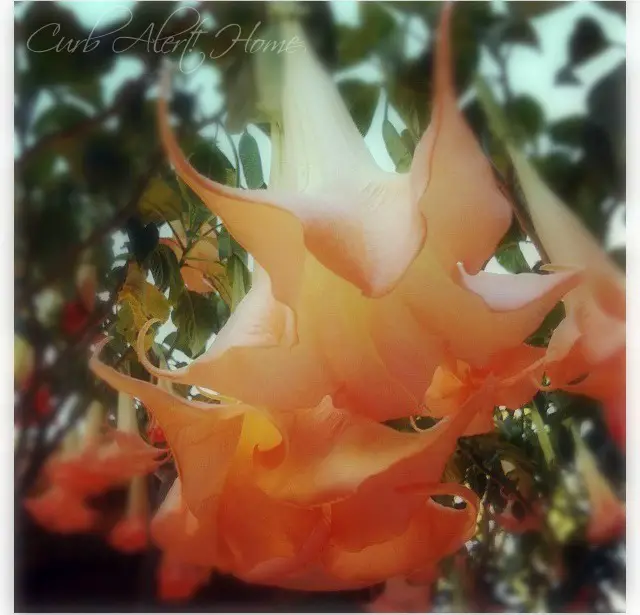 Now back around to the front and welcome to our
Front Porch!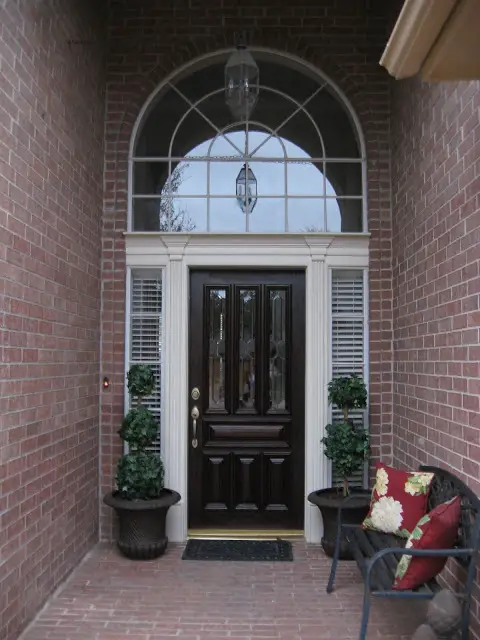 The front entry leads right into our Dining Room with ceilings up to 14′ tall!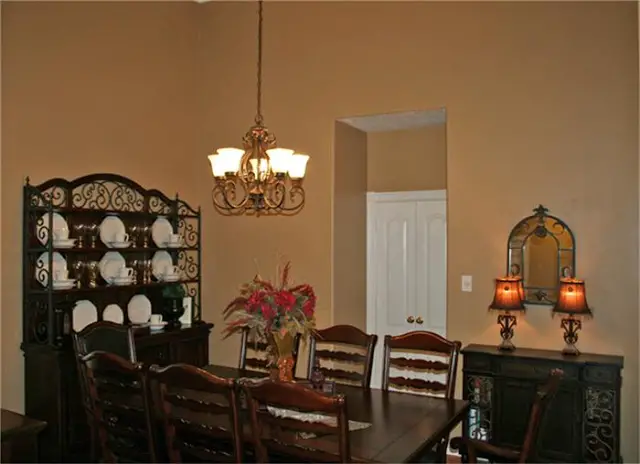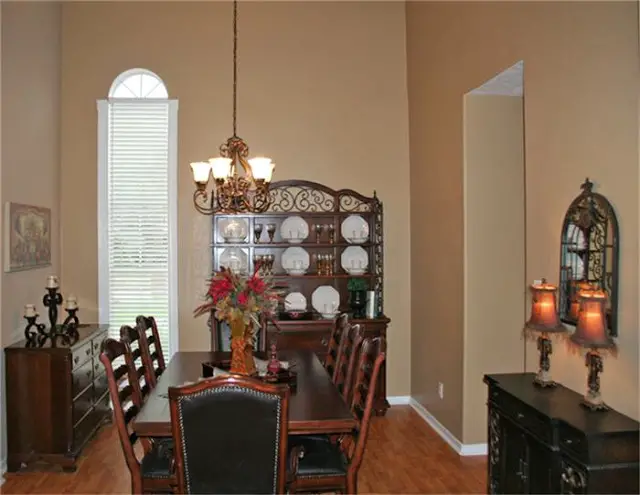 It looks a little bland to me as we took down most of the pictures and personal decor items but that saves something for me to share with you in our next home, right?
Living Room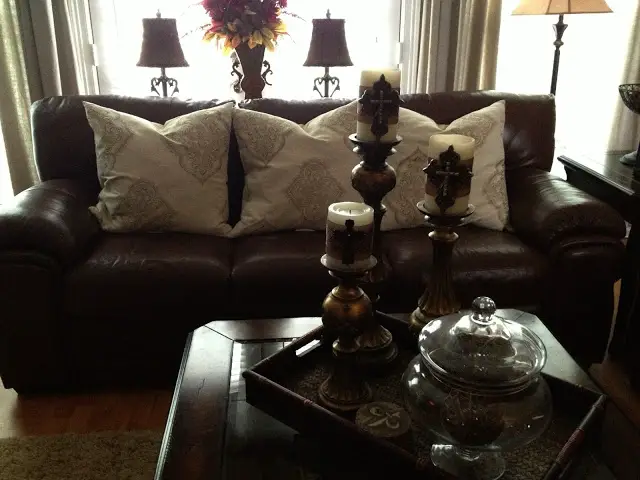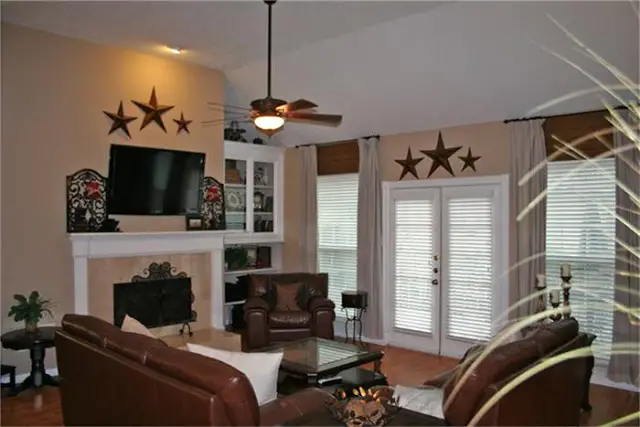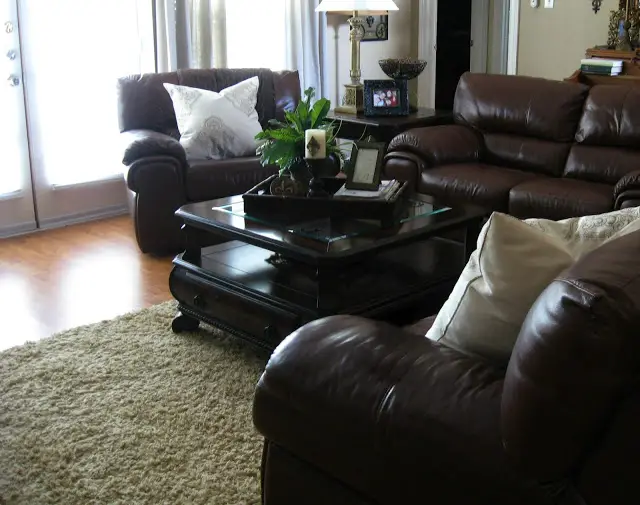 The Kitchen and Breakfast Room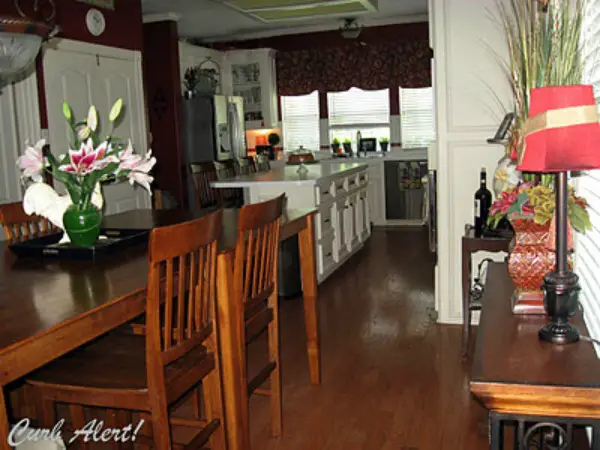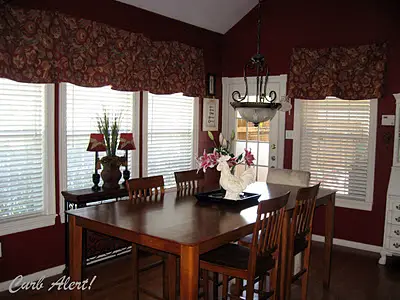 Many memories of looking out these windows while my kids' played outside adventures.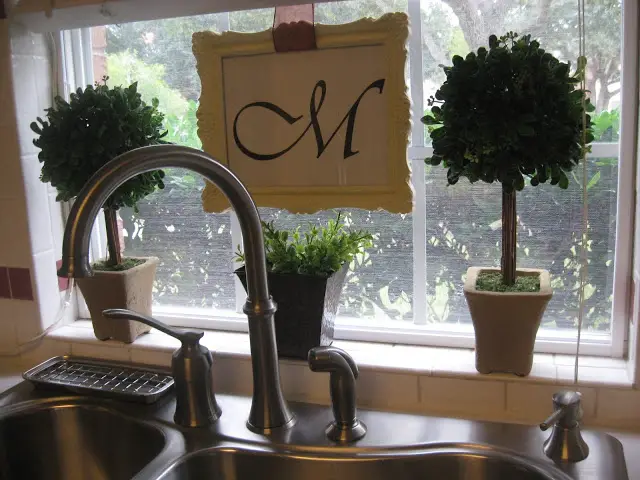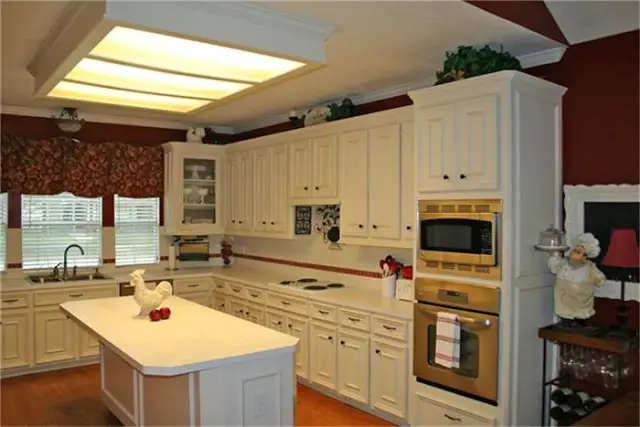 Where I blog and where the kids do their homework.
You can see more kitchen pics in my
Red Kitchen Reveal
.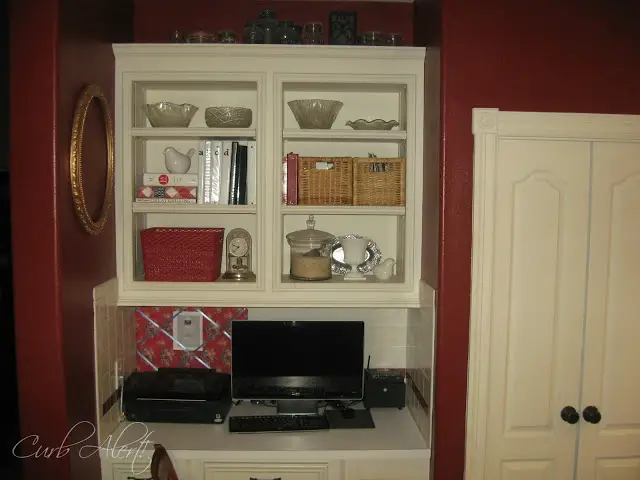 Master Bedroom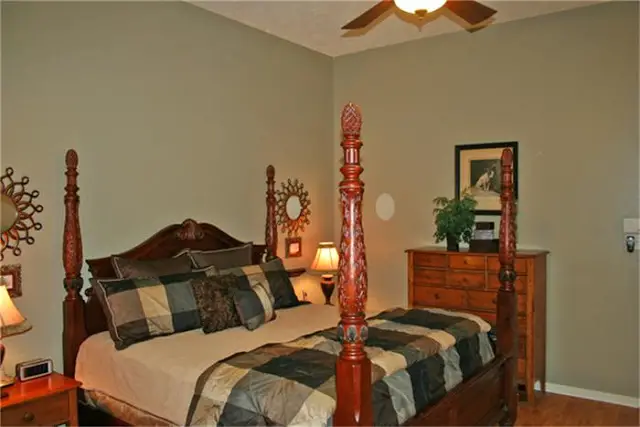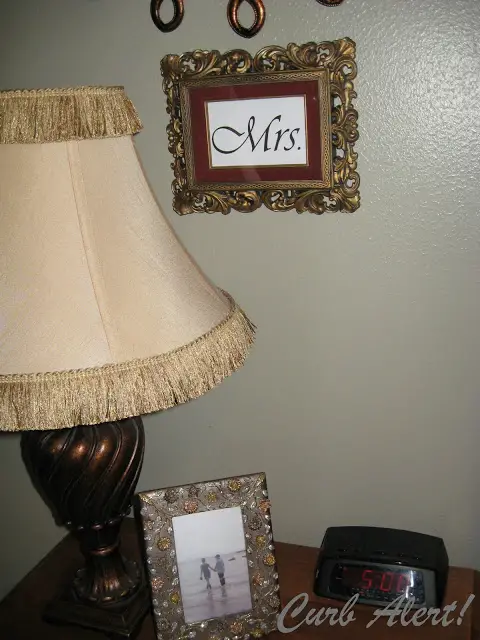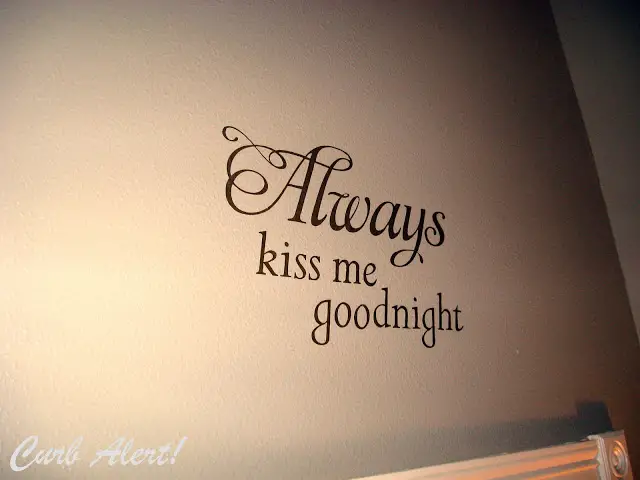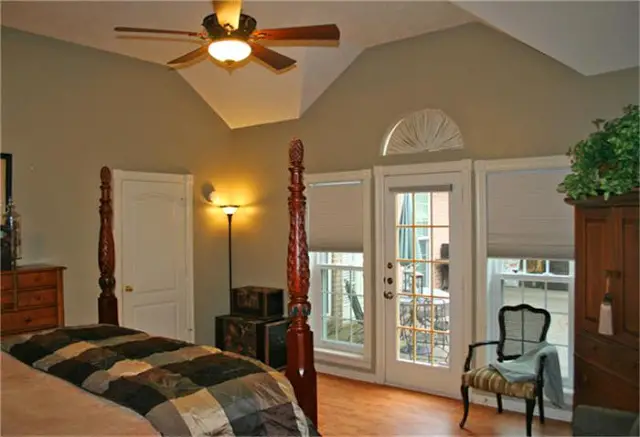 Master Bath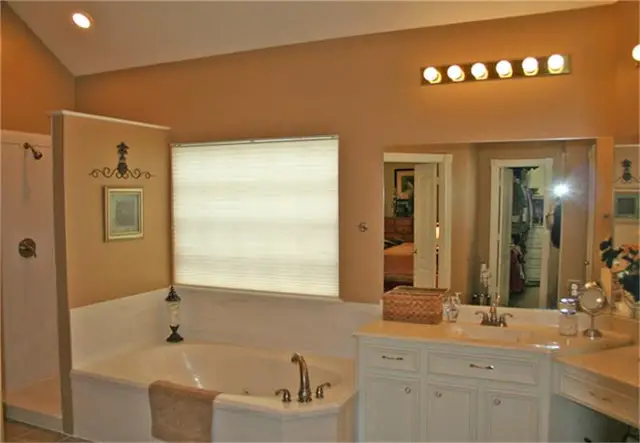 Kid Room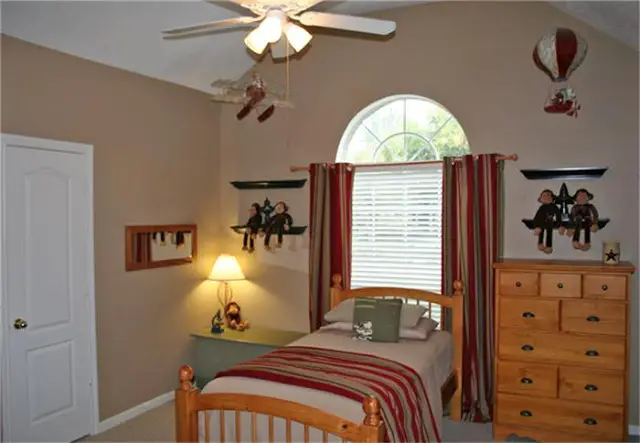 Teen Room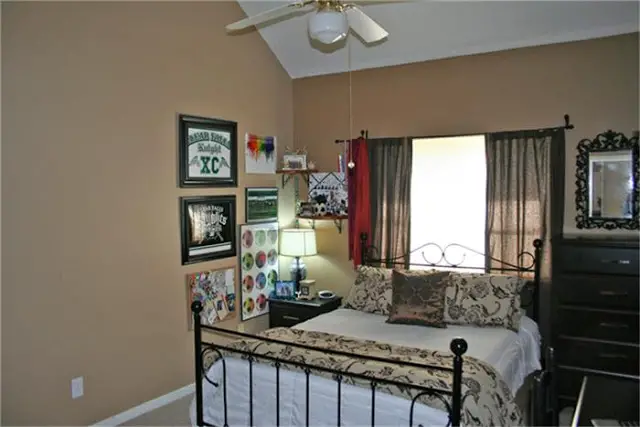 Guest Bath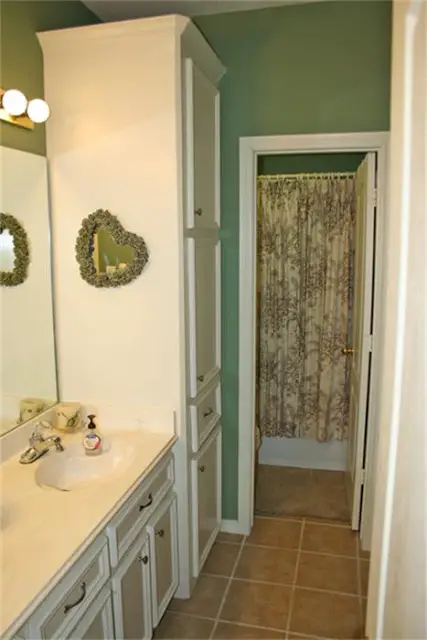 There are so many beautiful homes out there . . . I'm not quite sure how this one compares. We sure have worked hard on it to make it our own. Ultimately though, we have great memories here and will treasure them for a lifetime. I have loved this home, our community and friends, and the little seaside city that we have lived. I will truly miss it all but know that there are many new adventures awaiting for us ahead!