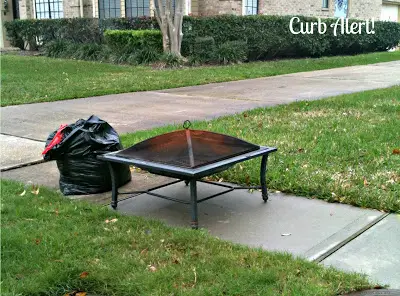 Can't have a Block Party without a new firepit, right?  Well I just happened to find one on the curb a few weeks ago and knew I could put it to good use.  It had a little rust here and there but that didn't scare me!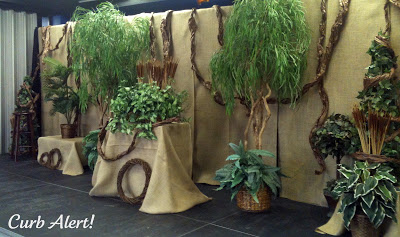 KidzSpace
While on my way out the door, I quickly read a Freecycle post on my phone advertising a firepit left on a nearby curb.  My car was already full of topiaries and faux greenery as I was on my way up to decorate for my monthly KidzSpace, but when  I realized that the listed firepit was only a few miles between my house and the church I decided it couldn't hurt to just swing by and check it out.  Well upon arrival I was bound and determined I was going to take it home with me so I snapped a quick picture and shoved it in the car with the greenery and all!
Not that I needed another firepit, hence the word ANOTHER, but check out how our existing firepit looks. It has definitely seen better days and to replace it would cost me another $100 or so.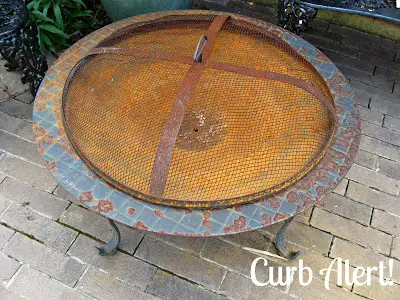 I decided at this point it wouldn't hurt to try a quick $7 makeover instead!  I used this Krylon brand BBQ and Stove Paint that I purchased at Sherwin Williams.  It claims to be safe for temps up to 1200 degrees!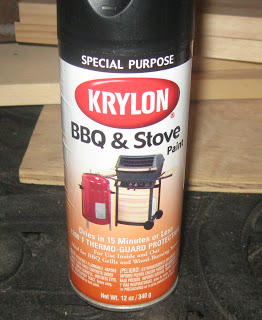 My first idea was to paint and use both firepits but my original one was pretty bad so I think on second thought I may just end up scrapping it!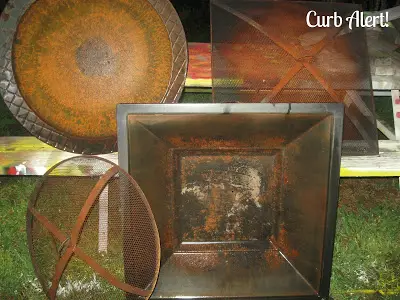 I sanded down the rusted areas and just used one can to spray over it in it's entirety, easy as that!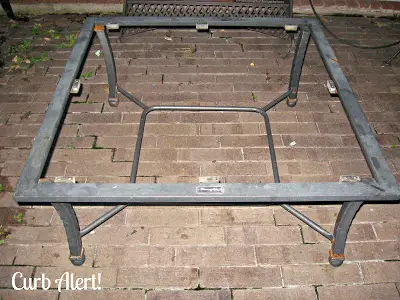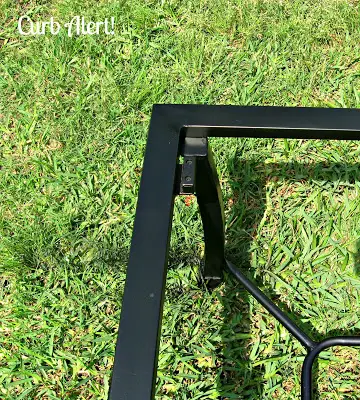 It only took about 20 minutes to complete and pretty up.  So much better now, don't you think?   I'm sure it has the potential to rust again but I'm not too worried about it, I am thinkin' I will get pretty good returns on my investment.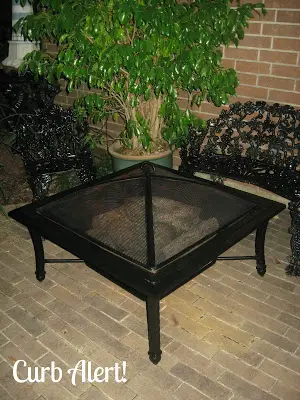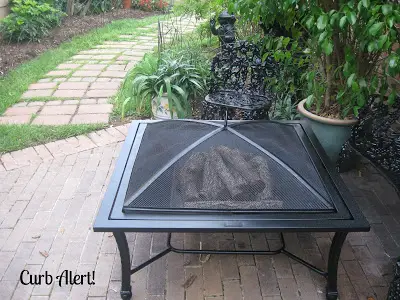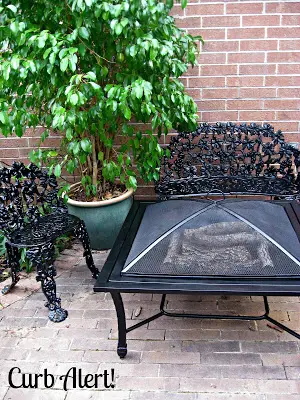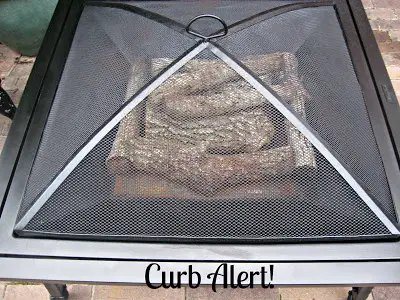 Looking forward to some more moments with my family cooking hotdogs, roasting marshmallows, making smoars (sp?), and sitting out at night in the chilly air!
So excited!  Just in time for our Annual Luau coming up and better yet for our Friday Block Parties.  Speaking of Block Parties, the Curb Alert! Friday Block Party is still up and running now through Saturday night so I would love to invite you to link up whatever your working on this week.  You can find it HERE.

Thanks for visiting!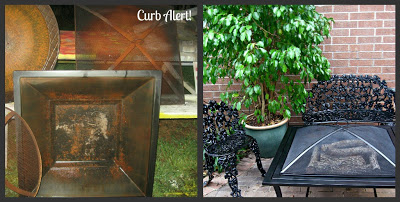 Happy Treasure Hunting! ~Tami