How have you been?  I have been busy with dentist appts, clothes and supply shopping and registering my kiddos for their new schools.  Amazing that this year we will have a Kindegartener, Middle Schooler, Junior Higher and College.  WOW, I am tired thinking about it and school has not even started!  I paid that first college tuition check today – GULP!!! 
Well on to something more fun like a quick, cute little furniture makeover.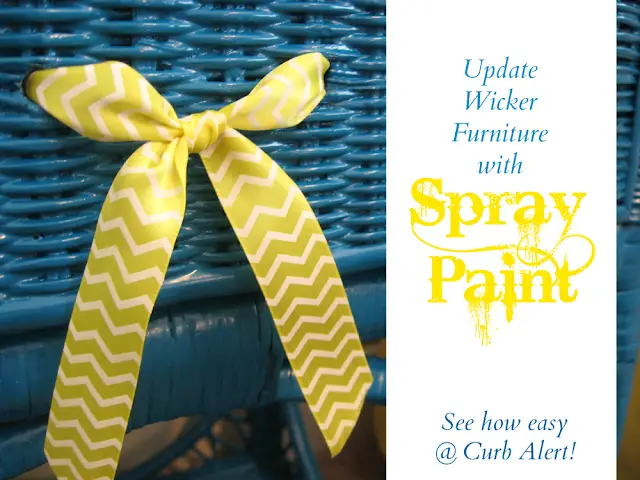 Remember last week I
got lazy with the blogging
 showed you a little teaser about cleaning some wicker furniture?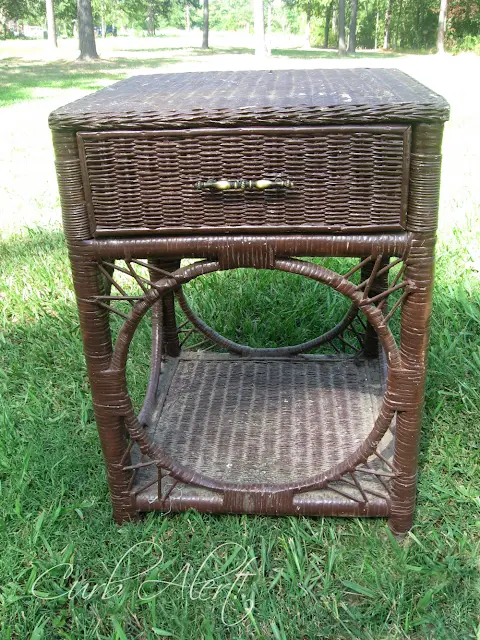 Here is the little table that I purchased off of a local garage sale site for $12.  I must admit it's pretty ugly in it's original state but for $12 I knew it had excellent potential!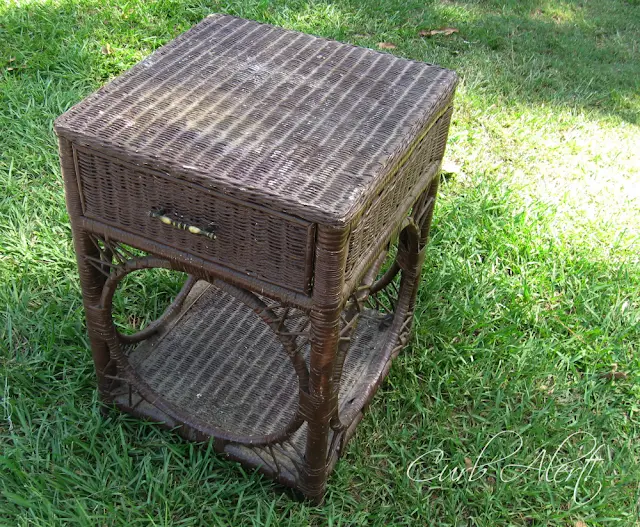 Why did I buy it?  Well the circle in the bottom reminded me of a pillow that my daughter and I recently purchased for her new bedding.  See what I am talking about?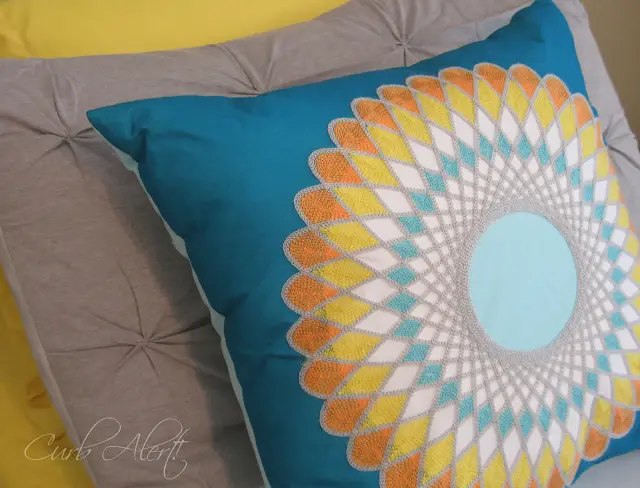 I love the refreshing colors and chose one of them as my painting inspiration.  But before I could get to the fun stuff, I sprayed down the entire piece with Clorox Cleanup and scrubbed it a bit just to get any extra gunk that may be on it.  I guess it was originally white as was revealed when the brown paint started flaking off.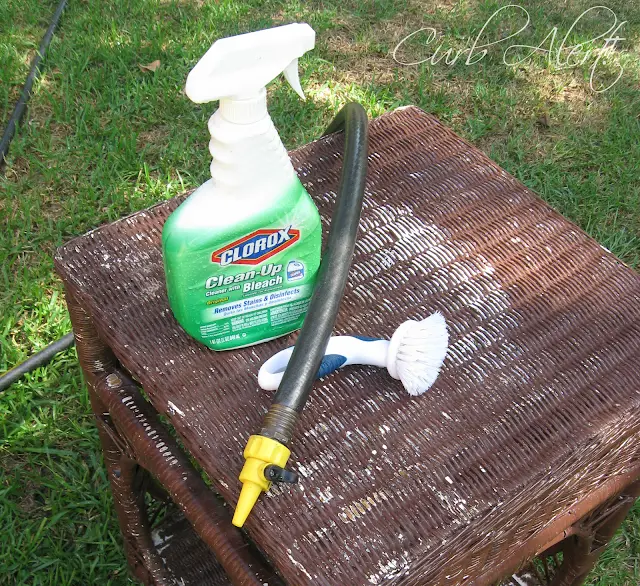 Finally time to paint and I chose a cheerful bright blue spray paint.  It took only two cans and one hour later to go from shabby…well let's be honest here…trash worthy ugly to cute and fabulous.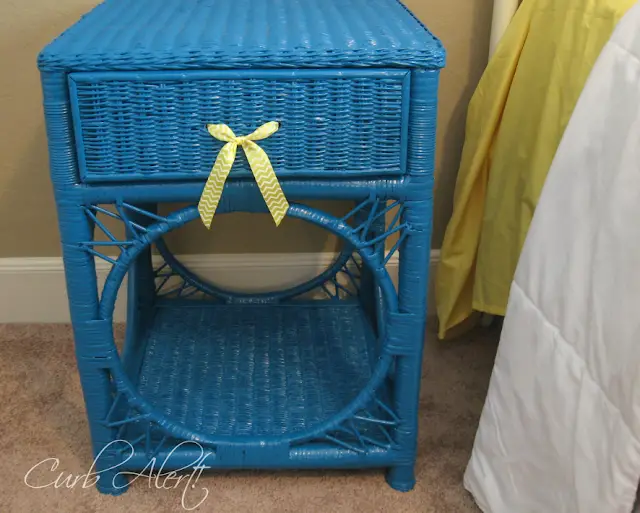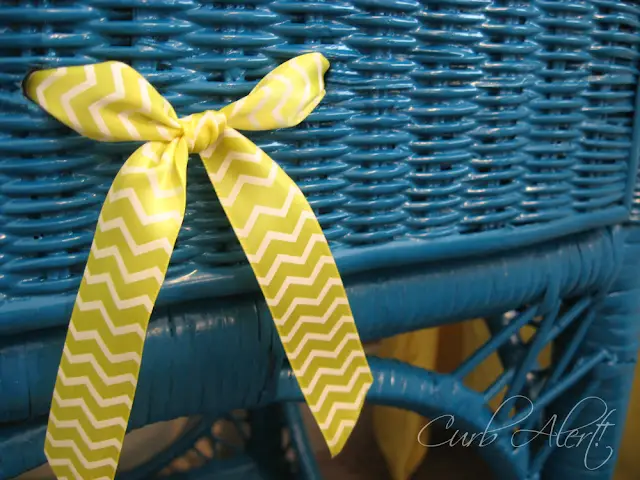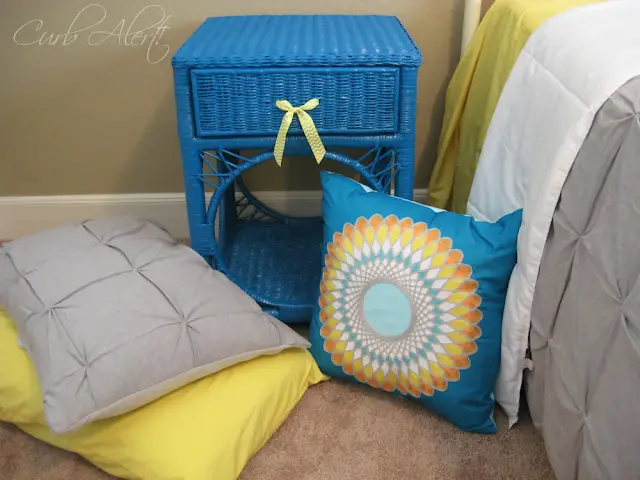 I added this little yellow chevron ribbon as the drawer pull.  My daughter originally wanted chevron all over her bedding but I talked her into only using it is small decor pieces in case she tires of it easily oh and she will!!! Miss "change her mind on decor every six months"  Sheesh, I have no idea where she gets that from!
I painted the insides of the drawers and even got a bit carried away and painted the lamp shade.  Not sure if I like it yet (the lamp shade) but it's a keeper for now!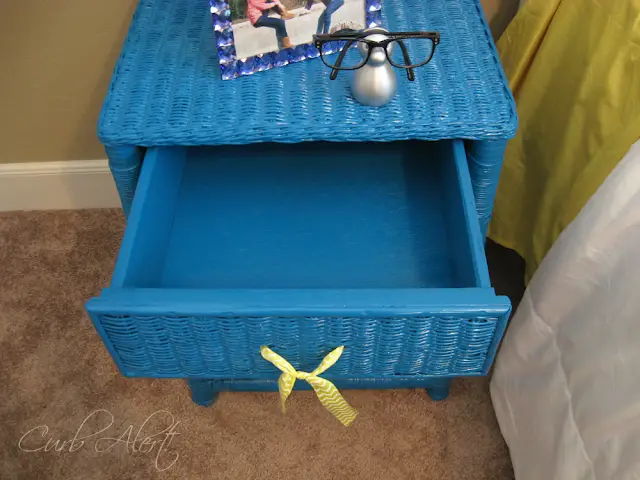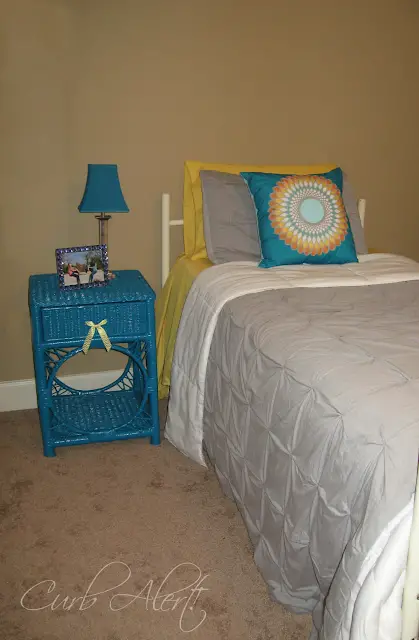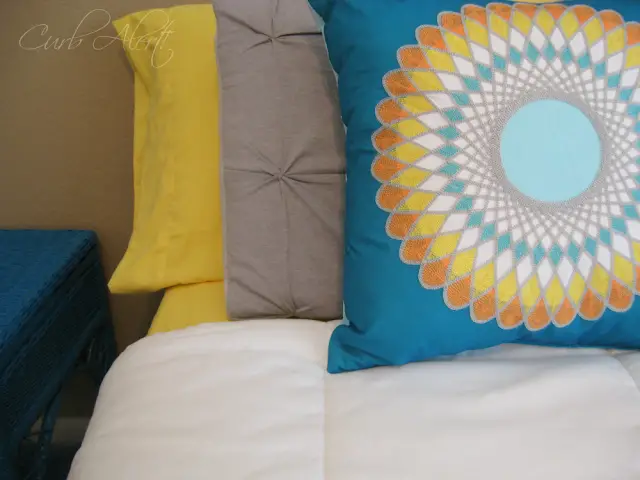 Doesn't that pillow remind you of the old Spirograph toy?  and I love how the table compliments the blue! 
It makes me smile every time I walk into the room and I even got a thumbs up from Ladybug herself! Yay! 
Now she is begging me to paint her room gray/grey.  Oh I probably will do that too, you know how much I love to paint!
We definitely have a long way to go in this room but I love the way it is starting out 🙂  
And lastly, don't forget how easy it is to change any decor with a quick coat of spray paint!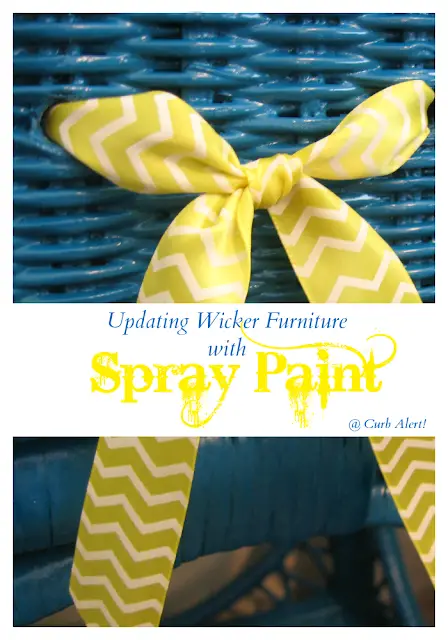 Thanks for checking in with me.  What's been keeping you busy?  Please share!