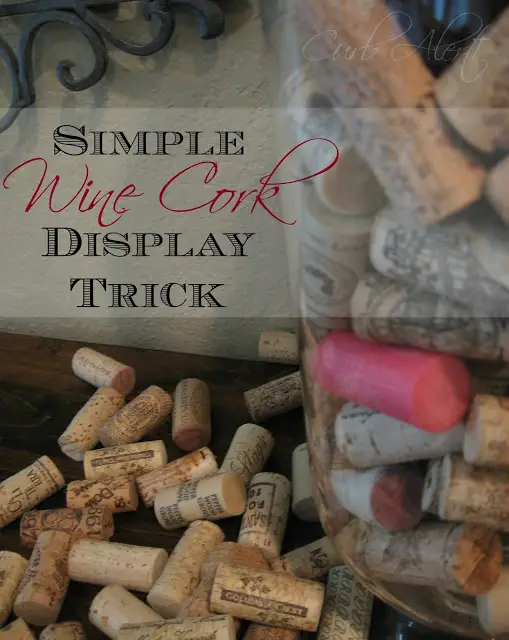 Hi friends!  How has your week been?  Ours has been pretty calm and leisurely and I have to tell you I am NOT complaining one bit!  I've actually been a bit bored, yep, don't tell My Love though because he will think I need to go back to work or something!
The kids have been busy with friends the last few days so I have gotten a lot accomplished around the house.  My kitchen is clean again and I almost have all of the laundry completed.  Ahhhh good times I tell ya!  (and you thought by leisurely I meant sitting on the back porch and sippin' wine, didn't you?)
Well, speaking of wine…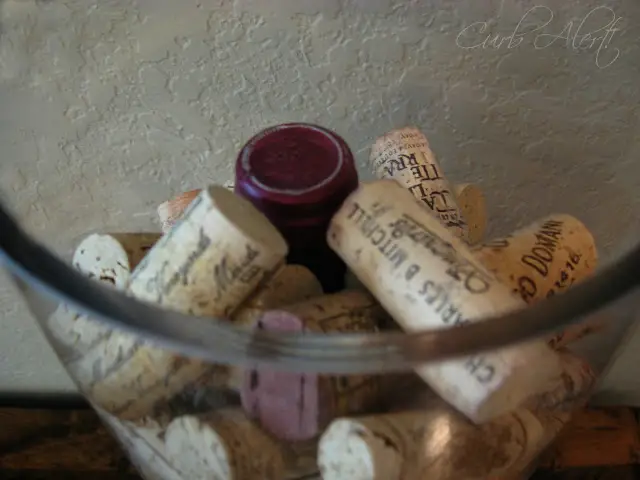 Today I want to share with you a little trick.  I am sure you all have seen it before, it's not complete rocket science.  I actually thought to myself "why haven't I done this before"?   My wine corks have been thrown in a jar up in my cabinet and never out on display.  I do drink wine now and then but never really thought I had enough corks to have a pretty display of them…until now! 
To cut to the chase here is the trick – put something in the vase to fill it first and then display your items around it to make the vase look full.  Very simple, very easy – big impact!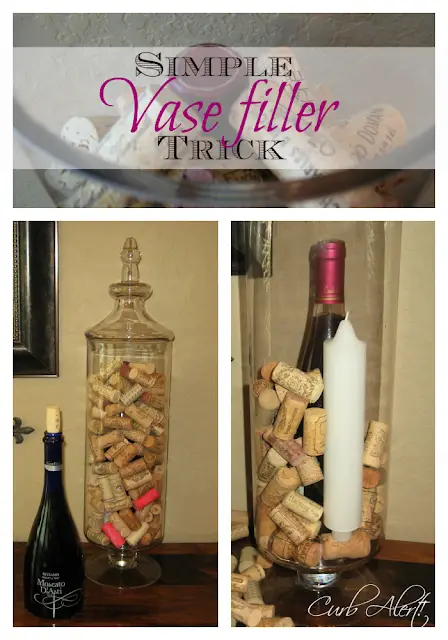 Of course here I used this trick for my wine corks but you could use it for any type of decor items to fill up a vase or apothecary jar, anything! 
Here's what I did.  I am sure you could have figured it out but I'll give you a visual because pictures are so fun, right?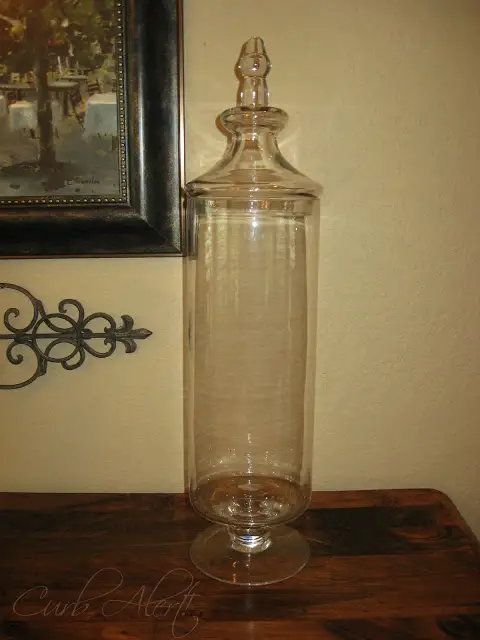 My apothecary jar is super tall so the perfect solution was a bottle of wine!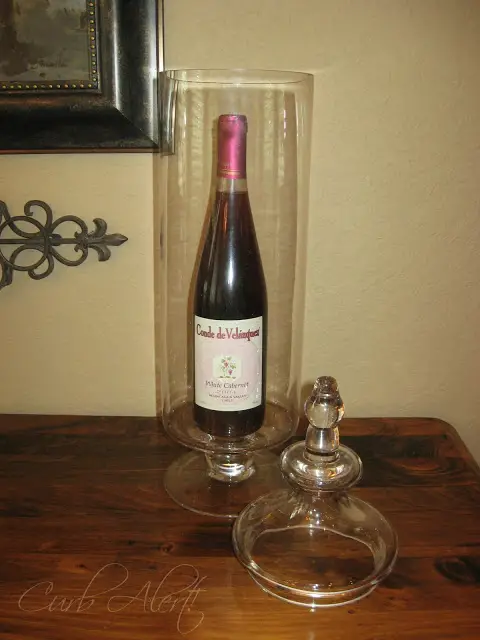 My wine bottle still didn't quite do the trick so I added a candle in there as well.  I just turned it around to the back to conceal it since it sits up against the wall.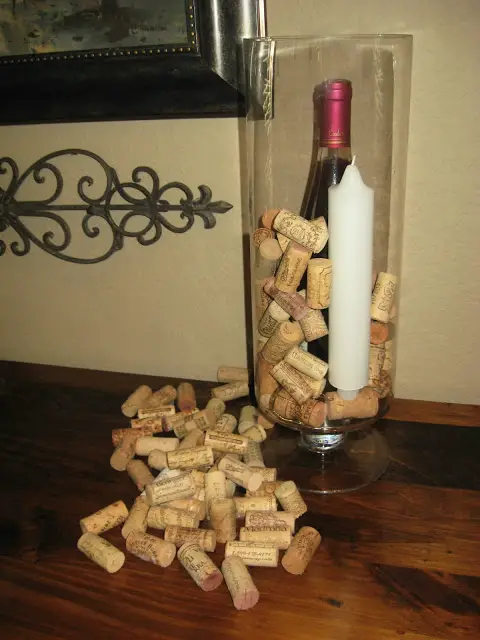 Can you see the top of the bottle peeking through?  I guess we need to drink a few more bottles to cover it up!  I'll work on that right away, like ASAP!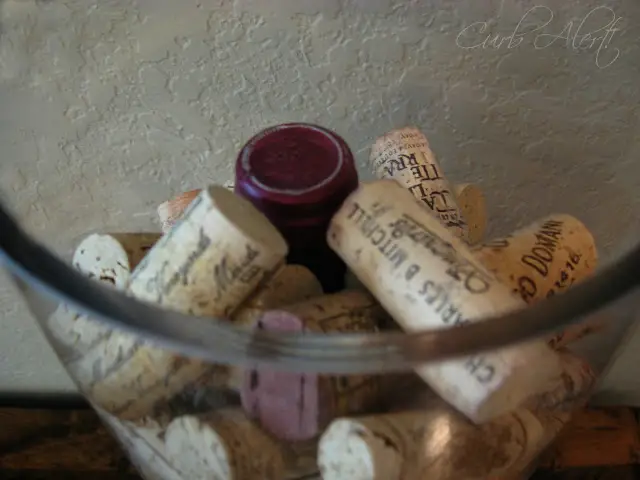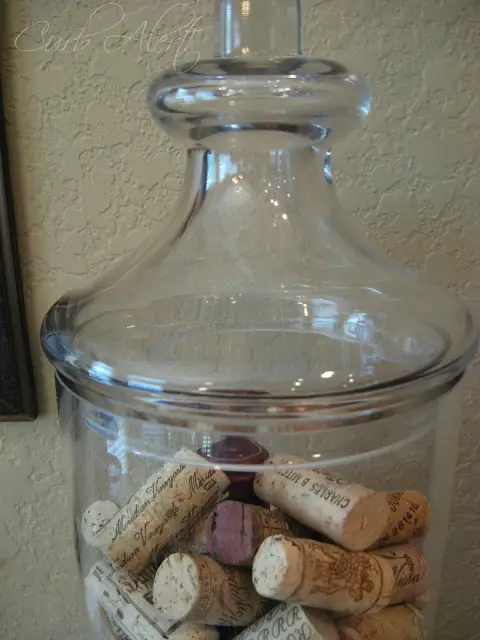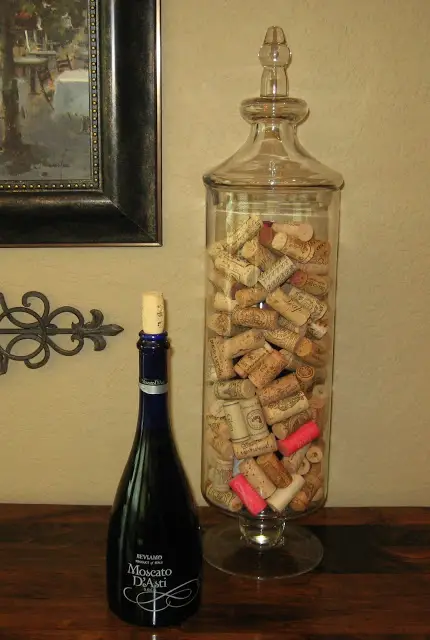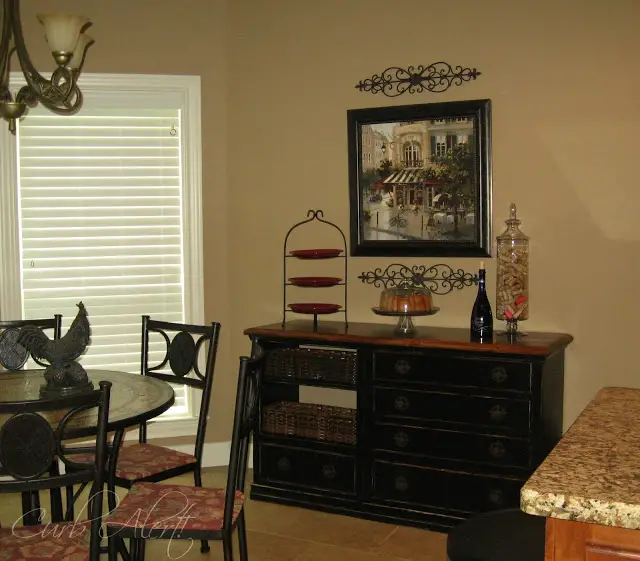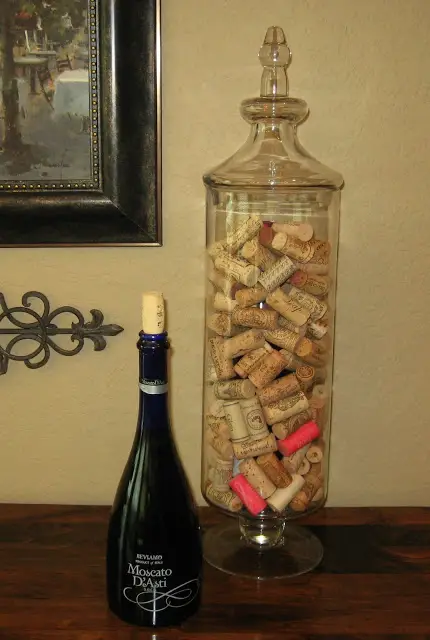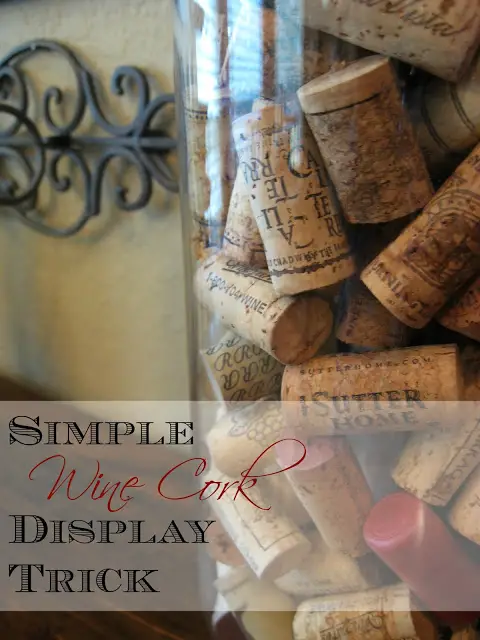 I like it!  How about you?  
Want to open up a bottle of wine with me?