Wow guys.  I haven't worked on a furniture project for awhile much less "collected" items from the curb.  Trust me, I have SEEN a ton but not been able to grad anything as I vowed at Christmas to not hoard pick up any more items until our home is SOLD.
I am having CURB ALERT! withdrawals!
How about you?
Thanks for hanging in there with me and for all of your encouragement on prepping our home for the market. I have been obsessed with it lately.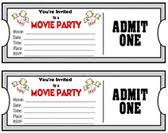 One of those life events recently was my 13 year old daughter's birthday.  She wanted a slumber party…Yes dear, I would love to stay up all night and listen to 8 screaming and chatty girls all night – not.  Of course I agreed though because they are a great group of girls…and you only turn 13 once, right?
My daughter wanted a movie themed party and so we tossed around some ideas. 
We saw the above
 invitation idea
on Google and decided to make our own DIY version. 
We had all of the supplies on hand with the exception of the red envelopes.  We purchased them at Office Depot for about $5 (for 50!) 
Of course we only needed a few but I am sure we can easily use the rest.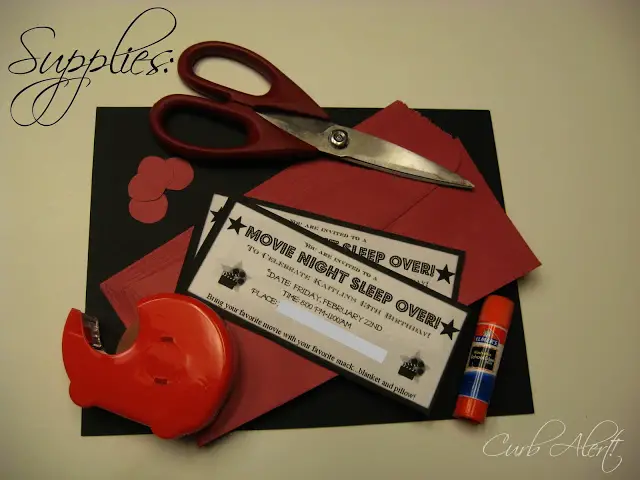 I am going to share with you briefly how she made them, yep my daughter made them herself and did a great job! 
I directed her to
Picmonkey
and she had a blast with all of the editing tools and ideas.  If you have never used Picmonkey you should give it a try.  It's easy to use, it's fun and it's free!
Anyway, I told you it would be brief.  Only two pictures to go. 
She cut a tab in the envelopes so that her friends could pull the movie tickets out from the side.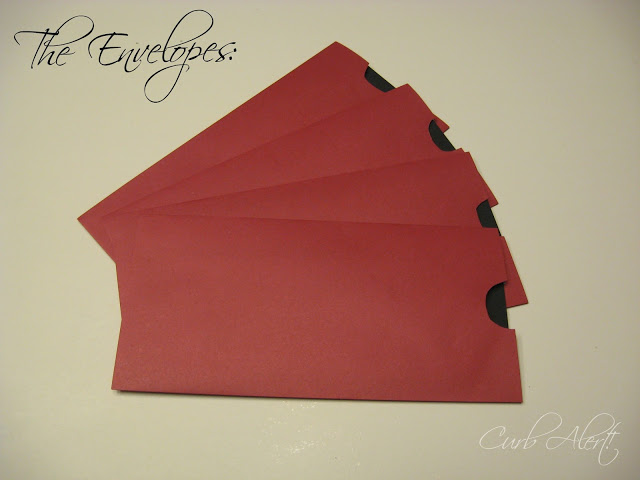 …Aaaaaand 
The Invitation: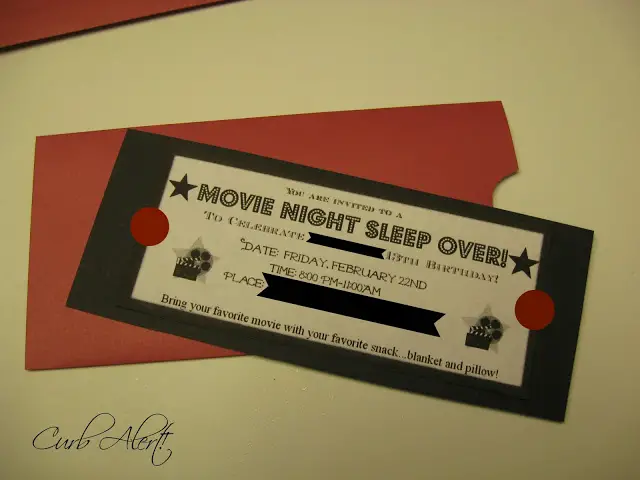 That's it! Super easy! 
The invitations were a big hit and so was the party!
Thanks for letting me share! 
Have a great week.

P.S. Did you happen to notice my new blog header?  I am constantly changing it up a bit.  I also did that in PicMonkey – so much fun! 
What do you think?  Any ideas? 
Don't miss a thing, are you following yet?