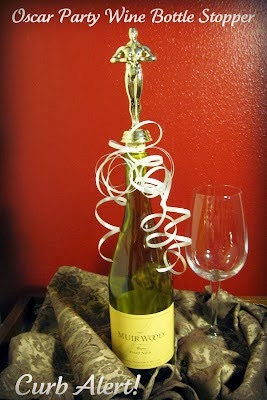 Do you attend any Academy Awards parties?  or do you even watch the Academy Awards?  I admit that I do not, I usually record it on our DVR and glance at it a bit later on while skipping through all of the commercials.  
But not THIS year!  I decided to make a little party out of it with my kiddos.  No I do not let them drink wine but thought it would be fun to decorate the house up (just a little) and make a ton of popcorn and veg out for few hours in front of the TV (maybe they will fall asleep!)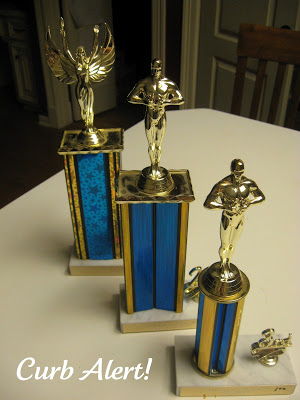 Anyway while perusing my favorite thrift store this morning I saw some of these trophies marked down to a quarter a piece and  it struck me quick that they kind of reminded me of this guy…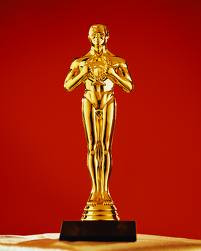 OSCAR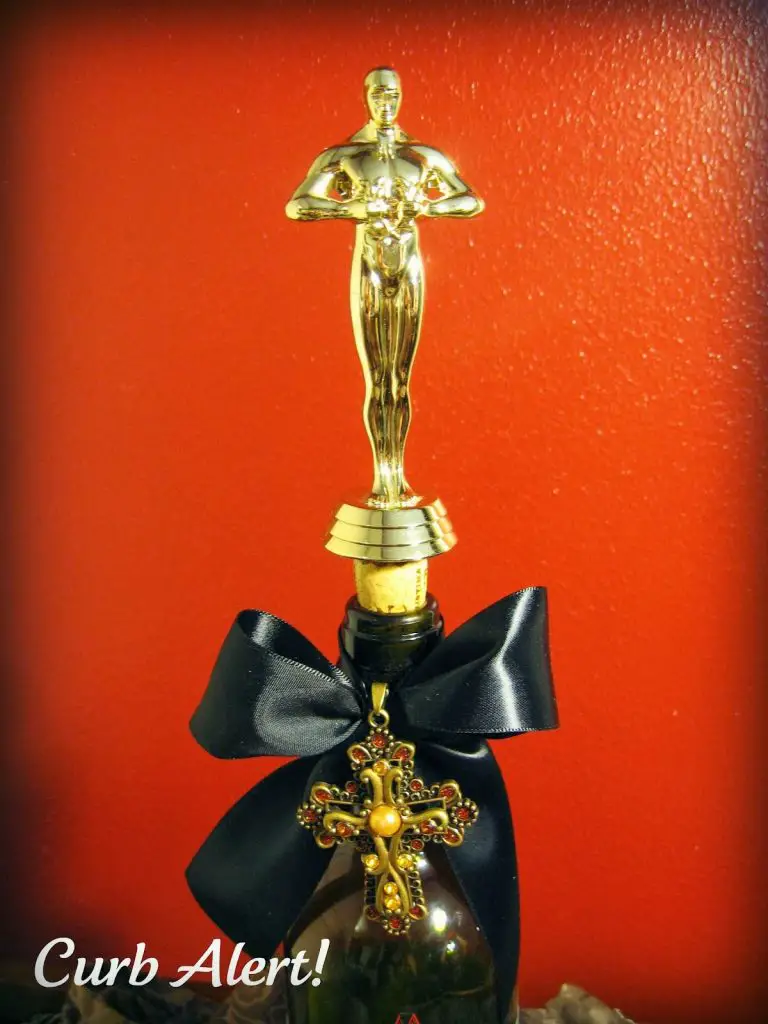 He is well known as "Oscar".  We had some leftover wine bottles from our Superbowl Party that I saved for who knows what, and thought they would be perfect to "do up a little" for this idea.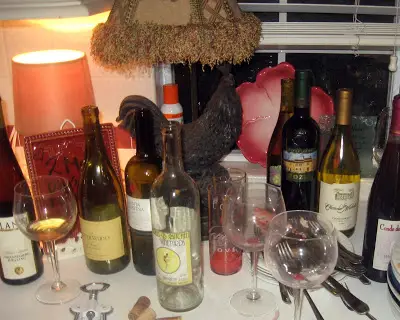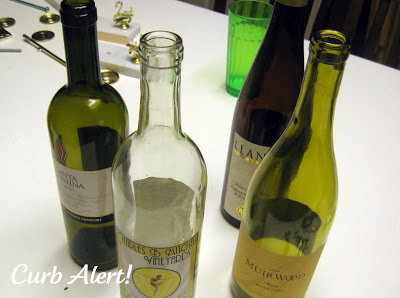 I borrowed a little help from Bubba who was more than willing to help me take apart the trophies and drill holes into the wine corks.  It took a total of about 5 minutes to complete.  So easy!  Disclosure here:  I would not recommend drilling the hole while the cork is in the bottle if you intend on drinking the wine, remember our bottles were empty!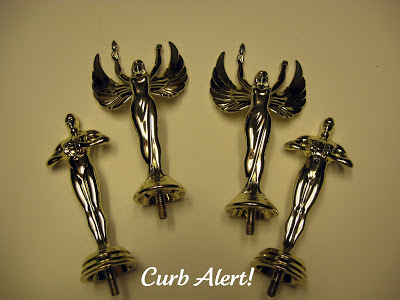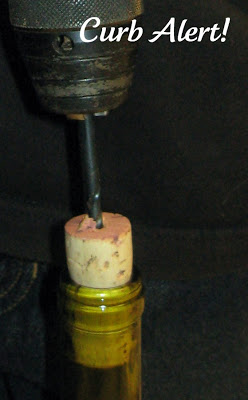 Finally I pulled out some embellishments that I had laying around and dressed Oscar up some more!  I love the way they turned out 🙂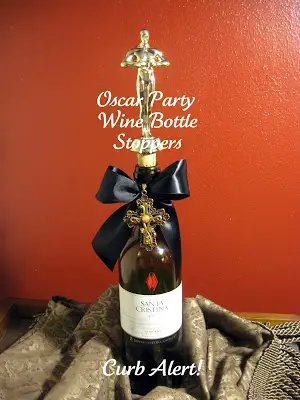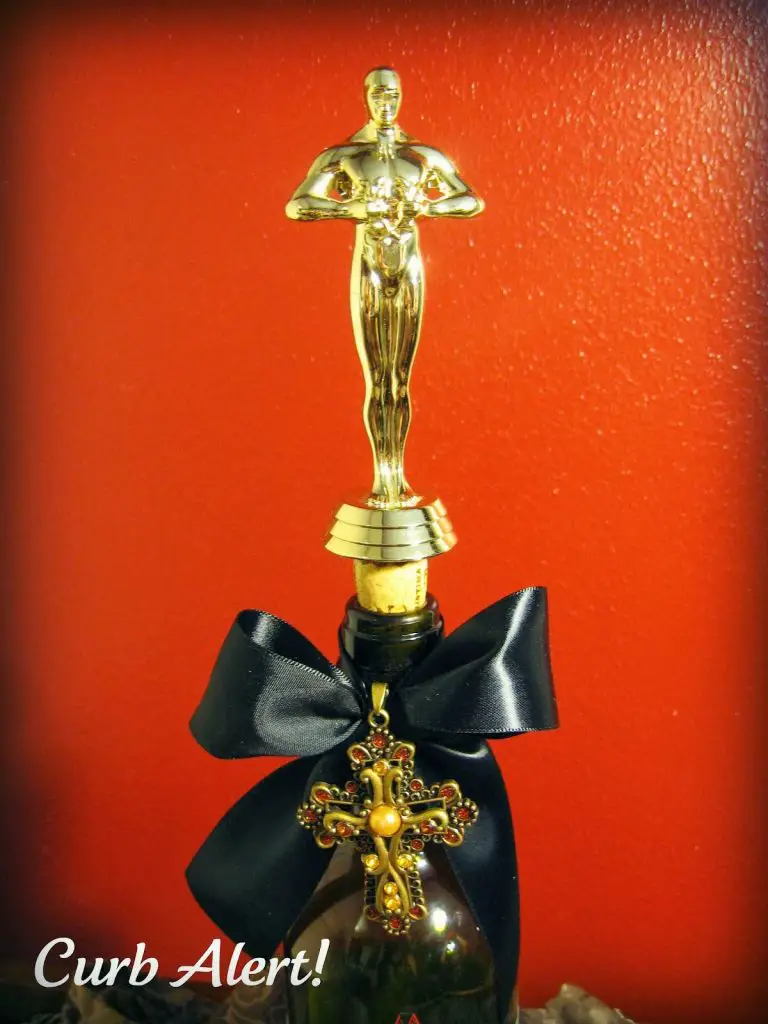 I couldn't let Oscar party alone so I had to invite a few of his companions to join us…Goldie and friends: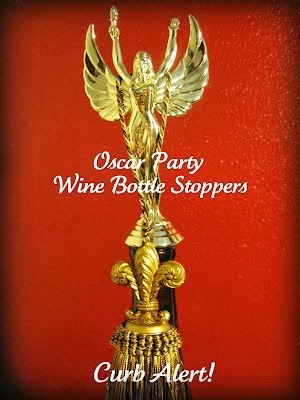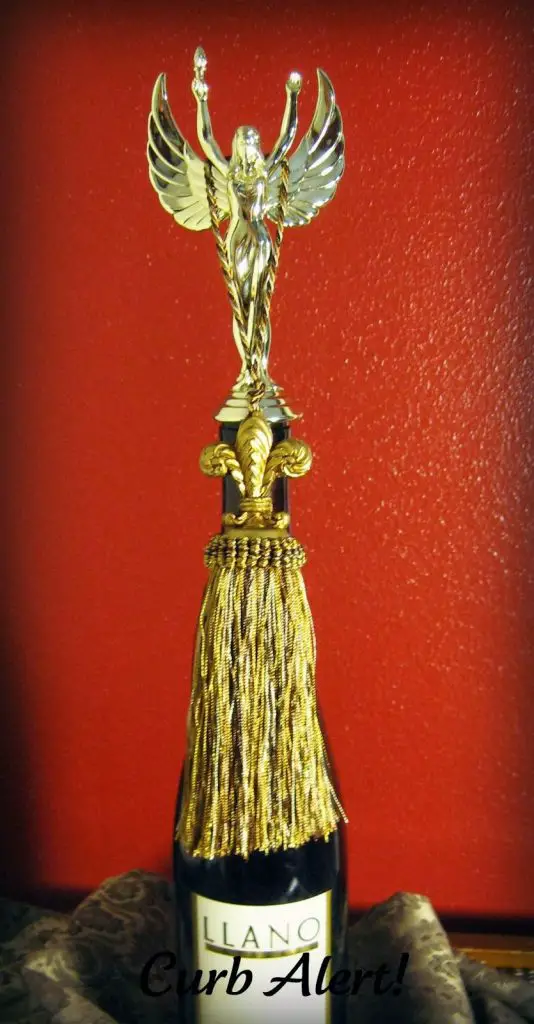 I thought I would share these with you in case you are looking for a last minute party decoration or hostess gift idea.  Super fast and simple to make (my kind of project!) even cheaper if you already have some of these on hand from the good-old-days.  I realized that my kids have some trophies similar to these but they would never forgive me if I stole  borrowed them for this project!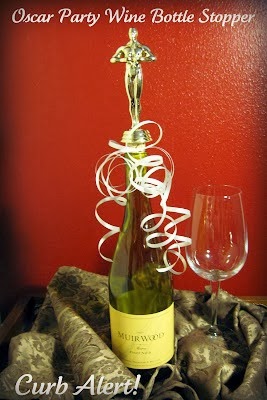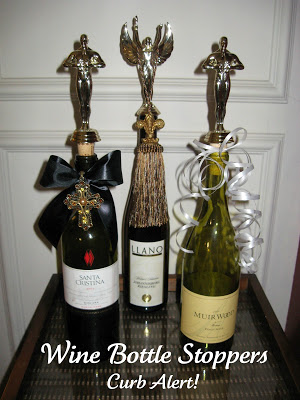 If you were really brave you could pick up wine bottles off the curb (You know I had to recommend that source due to the nature of this awesome blog!) 
Bubba wanted to do a little extra photo-shoot of his own, Mr. Creative himself!!! :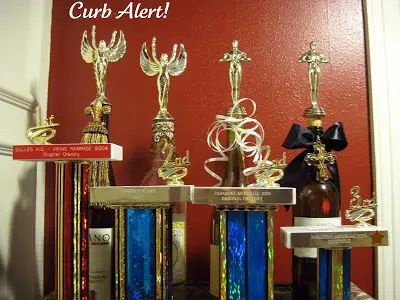 And now I got a little curious about exactly what to call them, check out these wine bottle stoppers on Etsy. 
The possibilities are endless.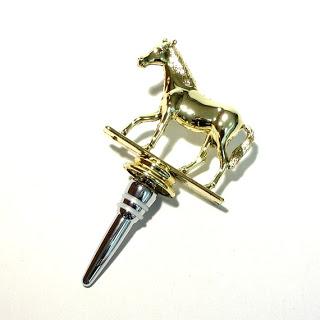 Curb Alert! Copy Cat Version 25 cents!!! – Holla!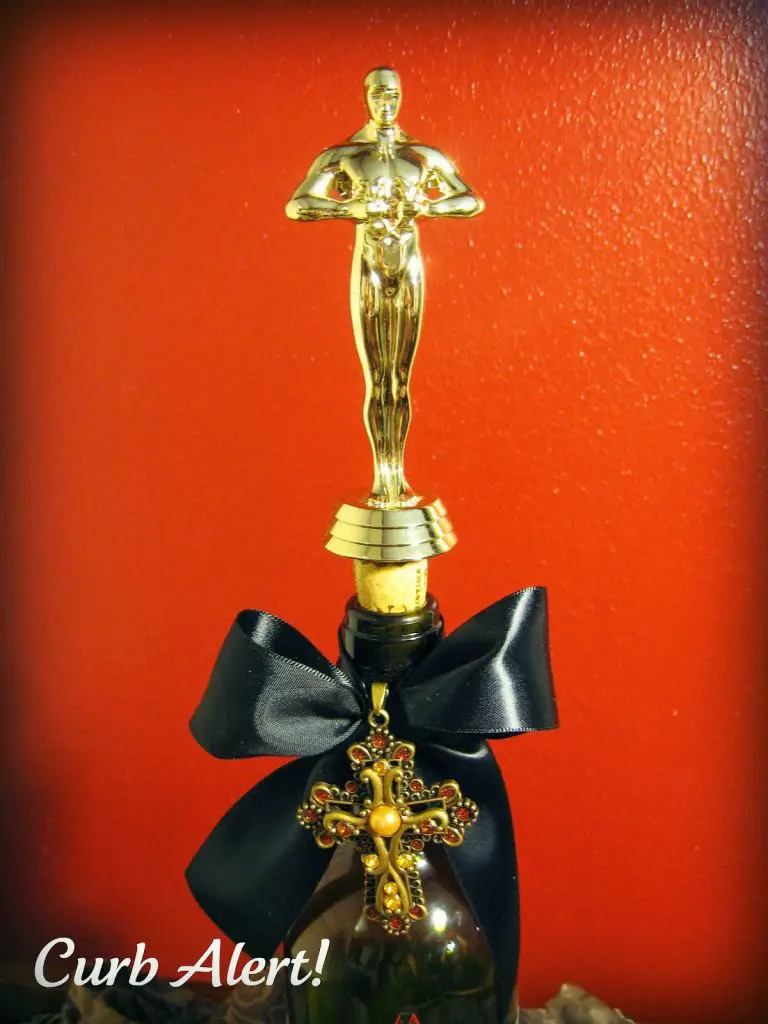 Hope you have a great fun enjoying the Academy Awards!
…and while you are drinking up all of that wine here is an idea of what to do with all of those wine corks:
Simple Wine Cork Display Trick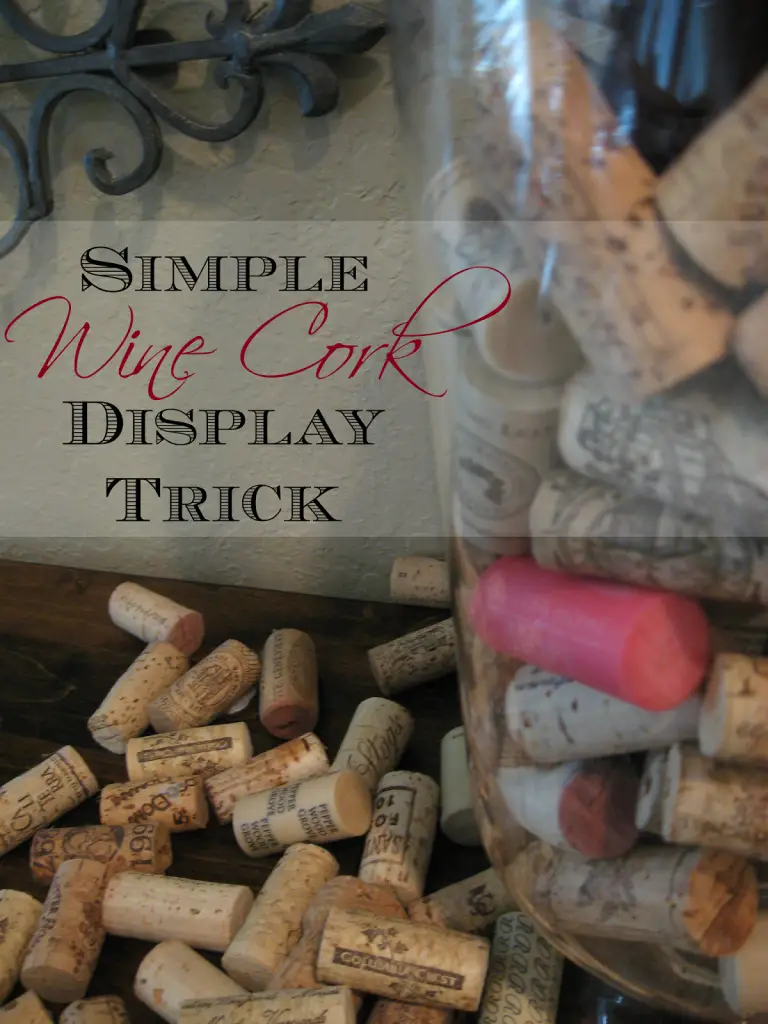 P.S.  This post was originally posted back in 2012, still a pretty good one, right?
Have a great week!  
~Tami