As you know I have been working on my teen's room.  She has enjoyed her New Bedding, her Chalkboard Wall and Chalkboard Headboard.  I am still needing to paint the rest of her room grey (the walls are tan right now) but that will have to wait. 
The Inspiration:
Pretty hardware/knobs from Hobby Lobby!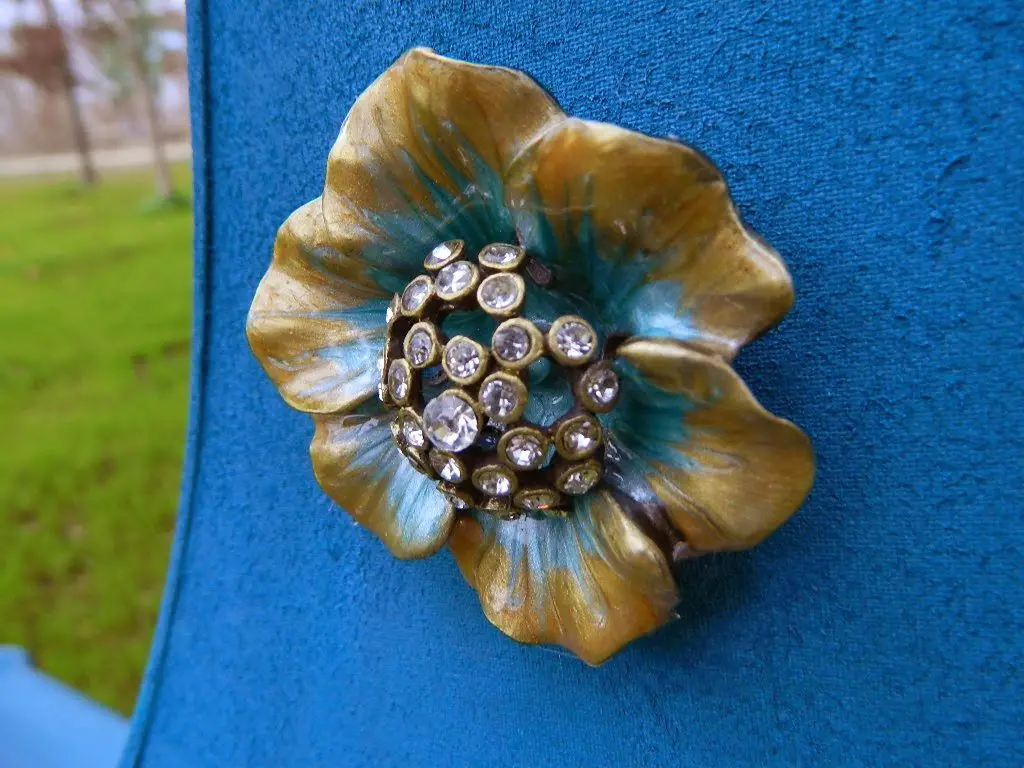 I was in the mood to add some cute fun accessories
 and have had these knobs stashed away for quite some time now.  I purchased them over the summer when I had a dresser project in mind that I had intended on painting a new color that I love, Miss Mustard Seed Flow Blue. 
Well the dresser project never happened.  I left it outside too long and it got damaged, shame on me!!! 
We ended up having to burn it!  I know I know, tragic!  I got a lot of flack from my
Facebook
followers the day I did it but trust me, the dresser was in bad, stinky old rotten state that I just could not deal with.  
and I can deal with a lot!
The Project: 
Framed Jewelry Display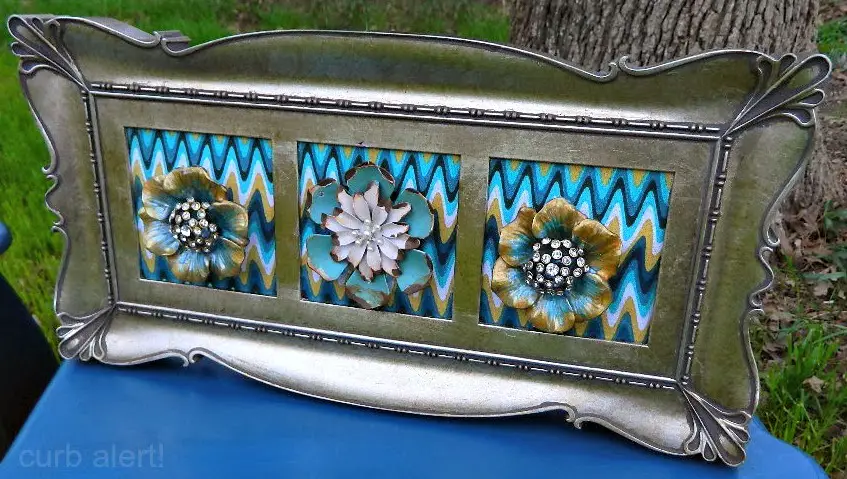 I had this old frame laying around and no longer in use.  I used to have pics of my three kids in there but let's just say we "grew out of it".  Now we have four kiddos so it just felt wrong to have the pics in there the way we did.  
The resident teen loves it and I think it looks great in her room.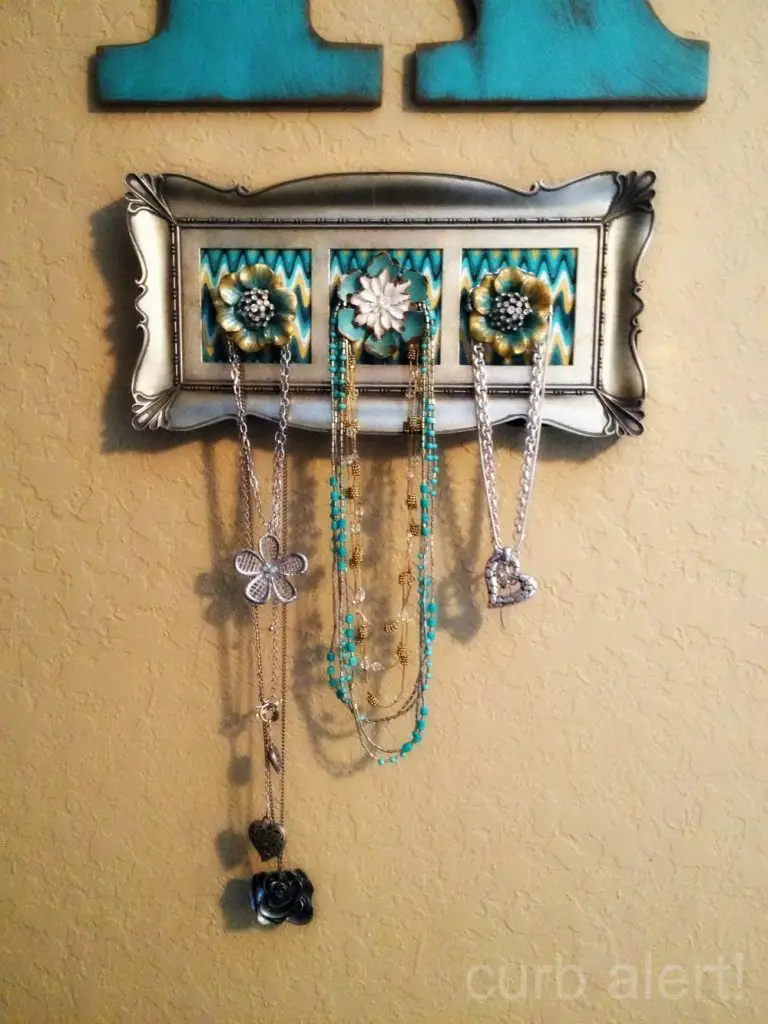 She can either hang it on her wall or prop it up on her table, either way it's super cute! (like her-awwww)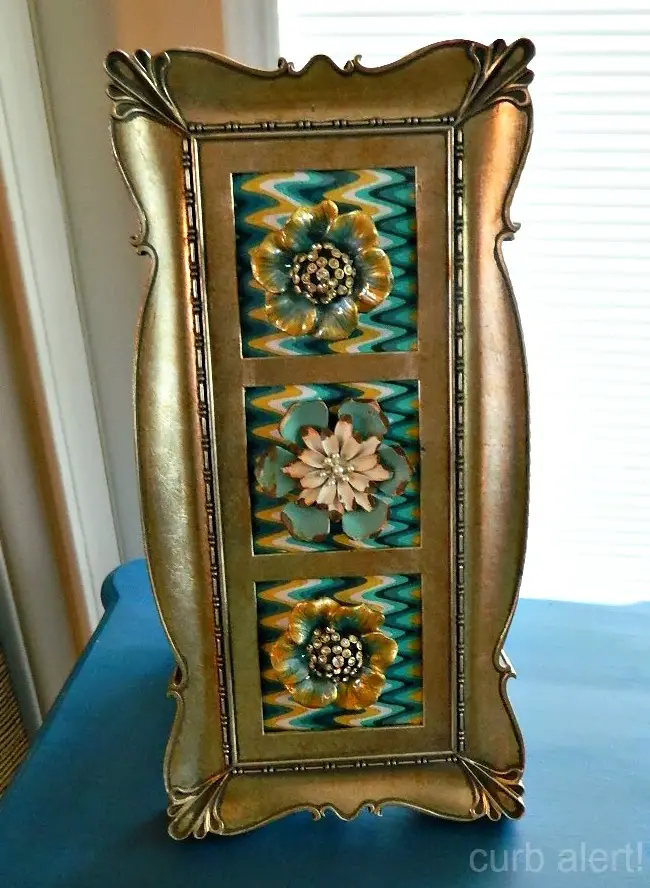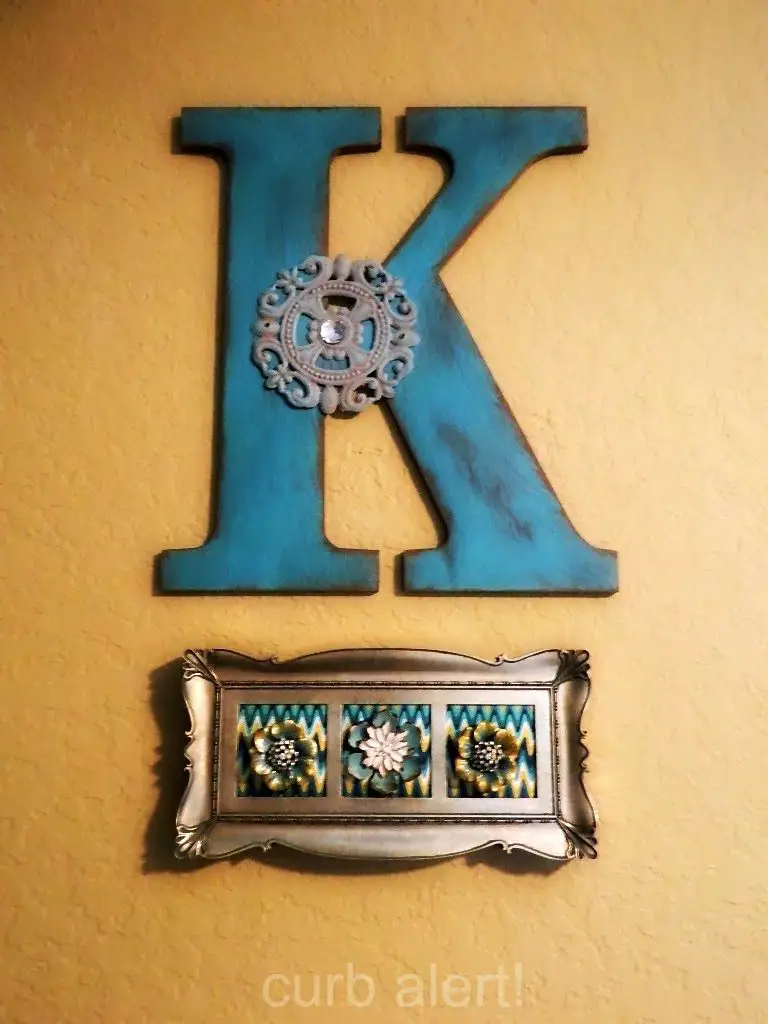 Quick tutorial: 
Take out the glass and do not use
Clip the ends of the hardware (to desired length) 
Wrap the inner cardboard with fabric
Cut hole all the way through center of fabric and cardboard 
Assemble hardware with bolts
Glue around edges of hardware on front and back with hot glue 
Replace backing on back of frame!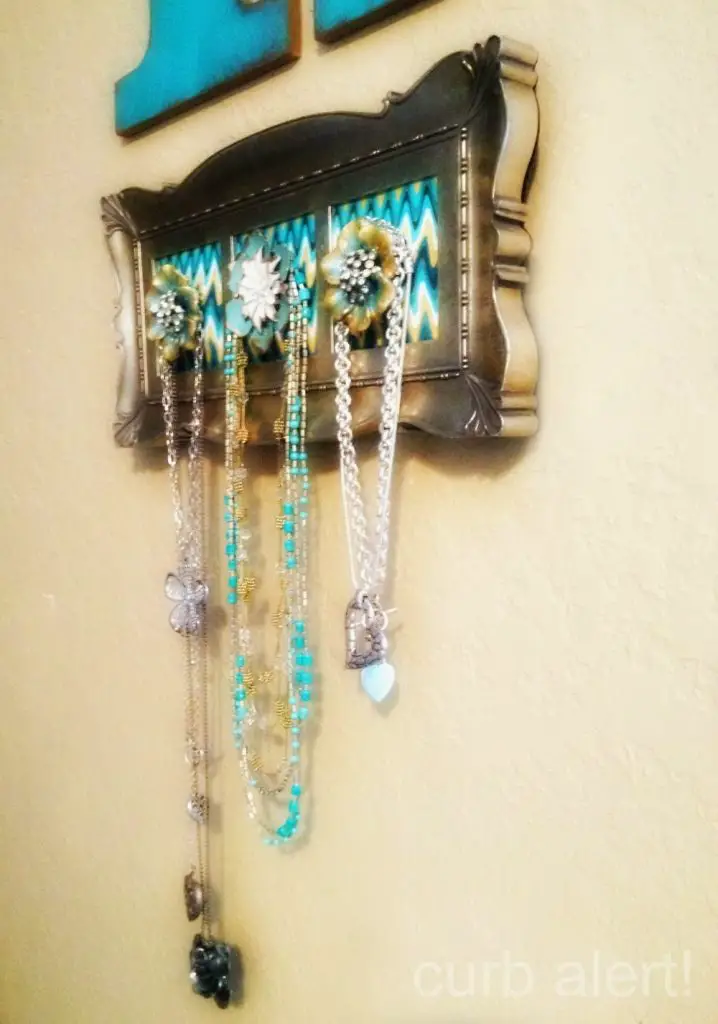 And that's it!  So easy!
I like how she can change out the fabric if she ever chooses to to make it match any decor. 
If not then I'll have to steal it from her because I love it! 
I hope you do too!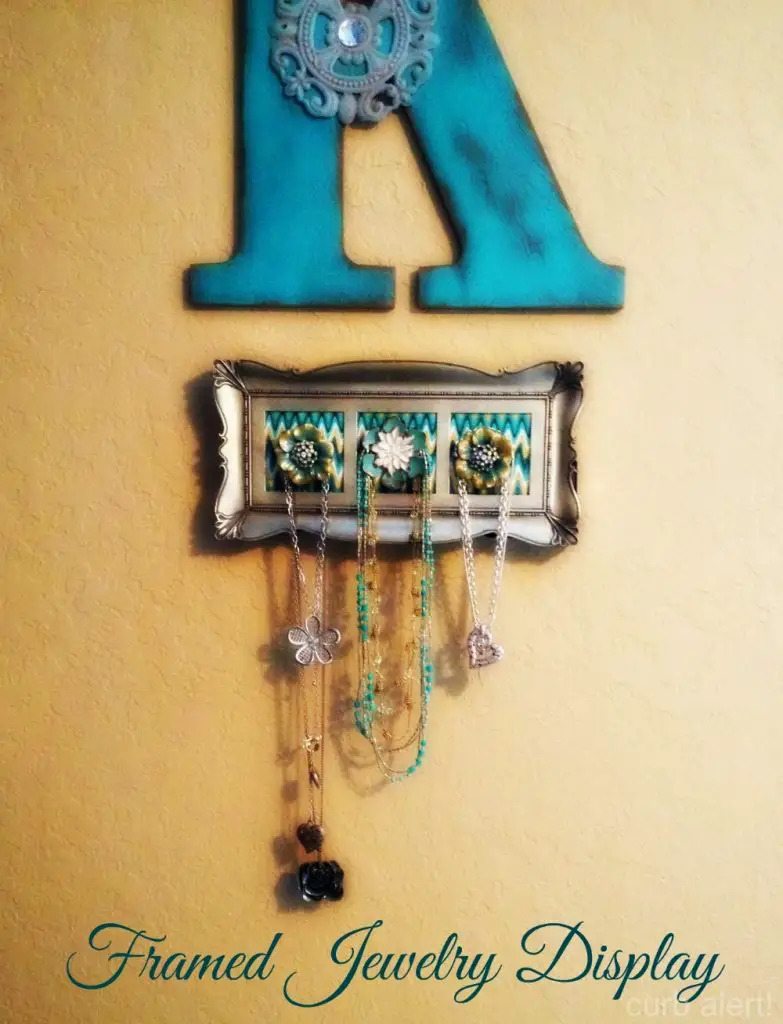 In case you missed these posts…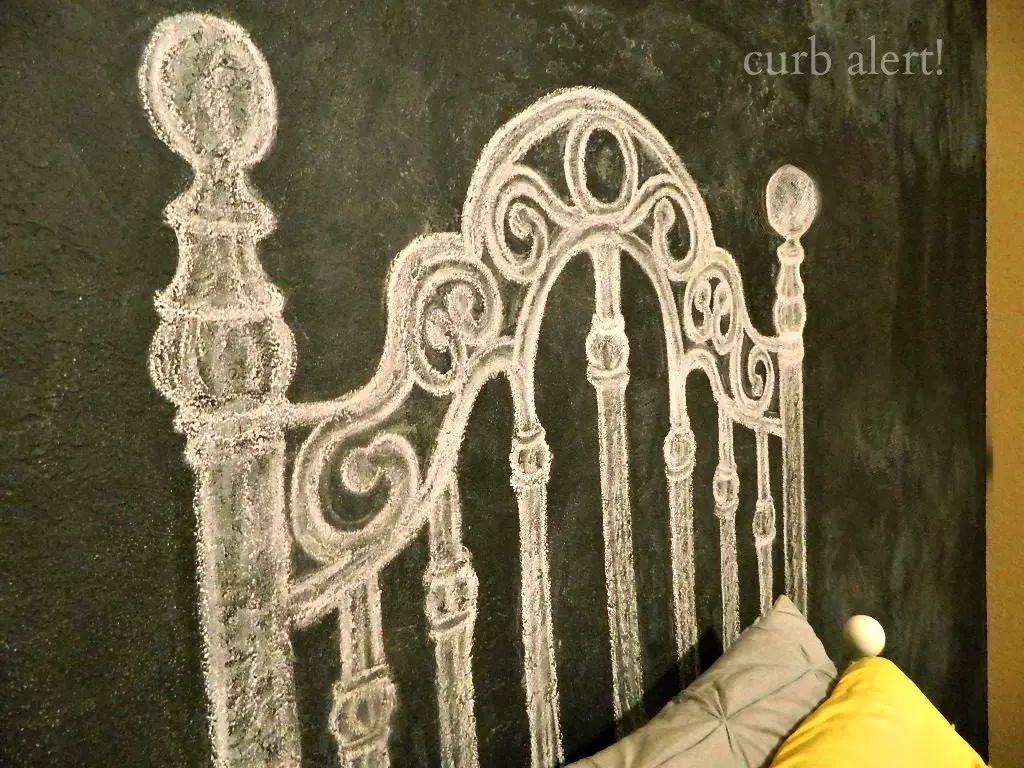 She picked it all out, that's why I am feverishly trying to work with the yellow, gray and blue!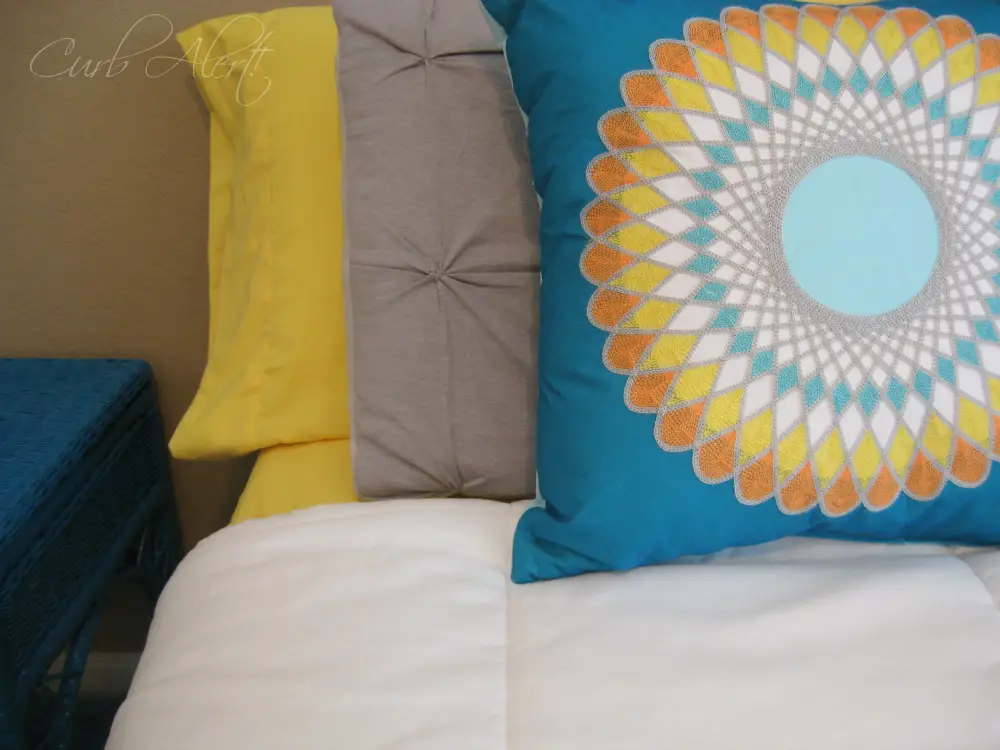 I also plan on adding these end tables to the room so check back next week for an update! 
Aren't they adorable?
Here's a hint:   Flow Blue!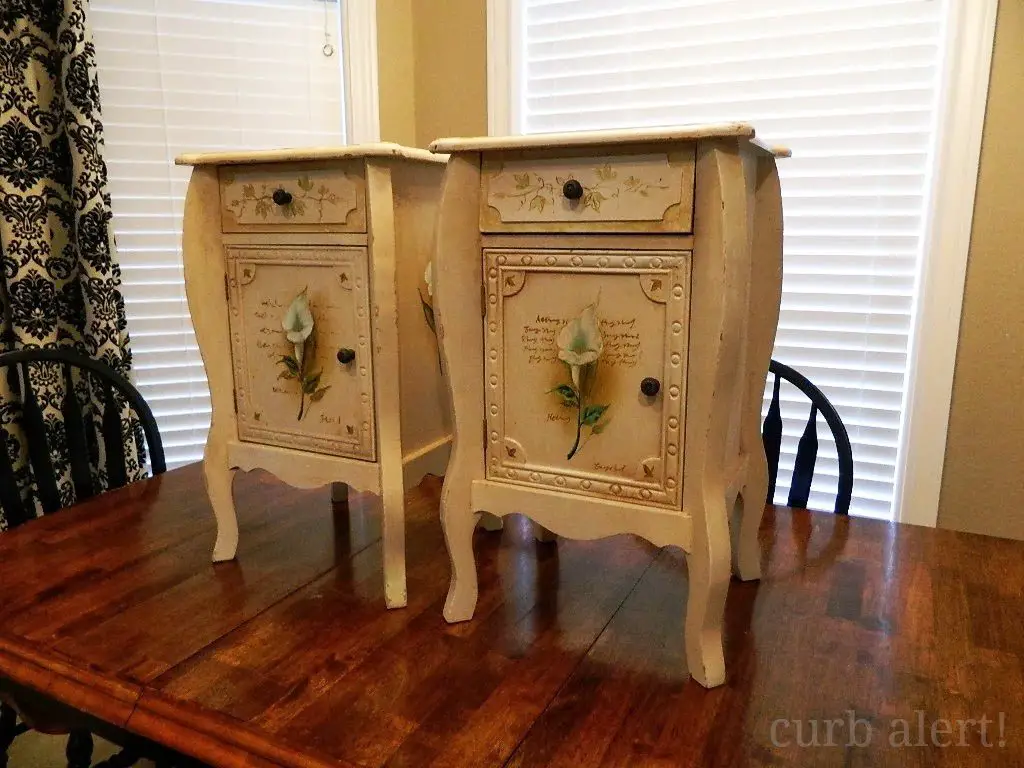 Don't forget to come back around 5pm this evening for the Saturday Trash Day Link Party!  I would love to see YOUR before and after transformations!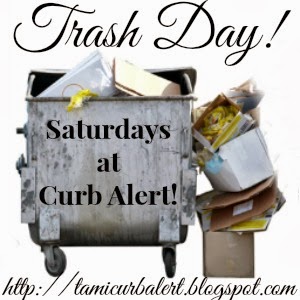 Happy Treasure Hunting! 
~Tami