I have a little secret to share with you.  I love to draw…any kind of drawing – sketching, drawing, coloring, doodling.  I just love it.  I wish I had more time to do the sketching projects that I would like to do but for now will have to settle on small steps.  What does that have to do with my next project? Well you are about to find out! 
Don't you just love this Fleur de Lis wood cutout?  I sure do and had to find a way to incorporate into a new project for my home!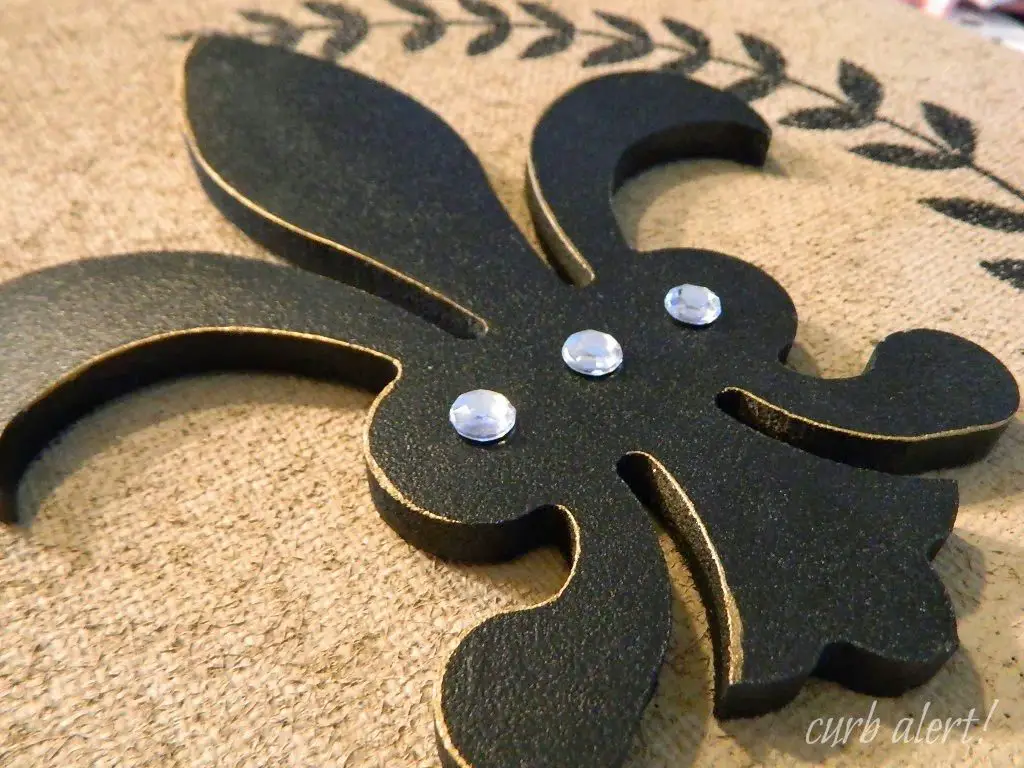 Last Sunday I attended a Pinterest Project Party sponsored by Michael's and Hometalk and hosted by my friend, Sharon of
Mrs. Hines' Class
.  I had all of my supplies ready to go.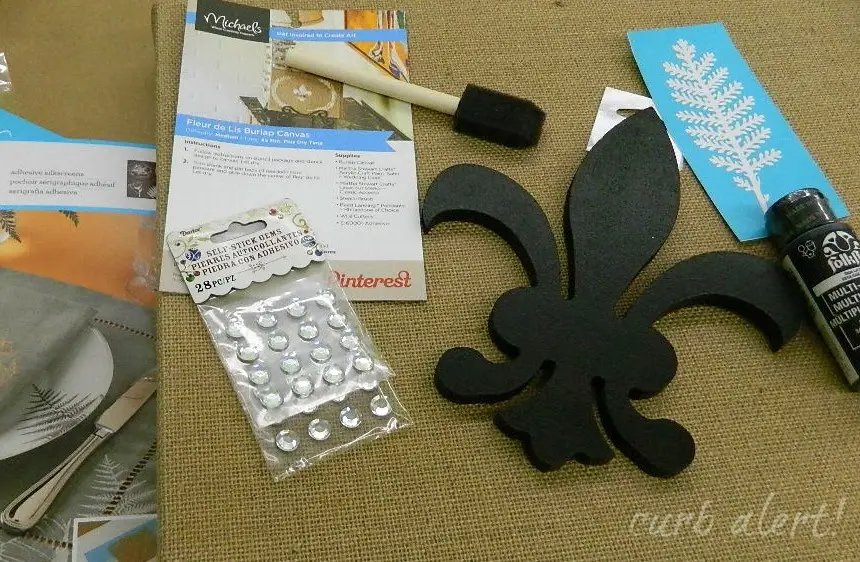 I had my inspiration pics handy and thought I was going to breeze through this project in no time.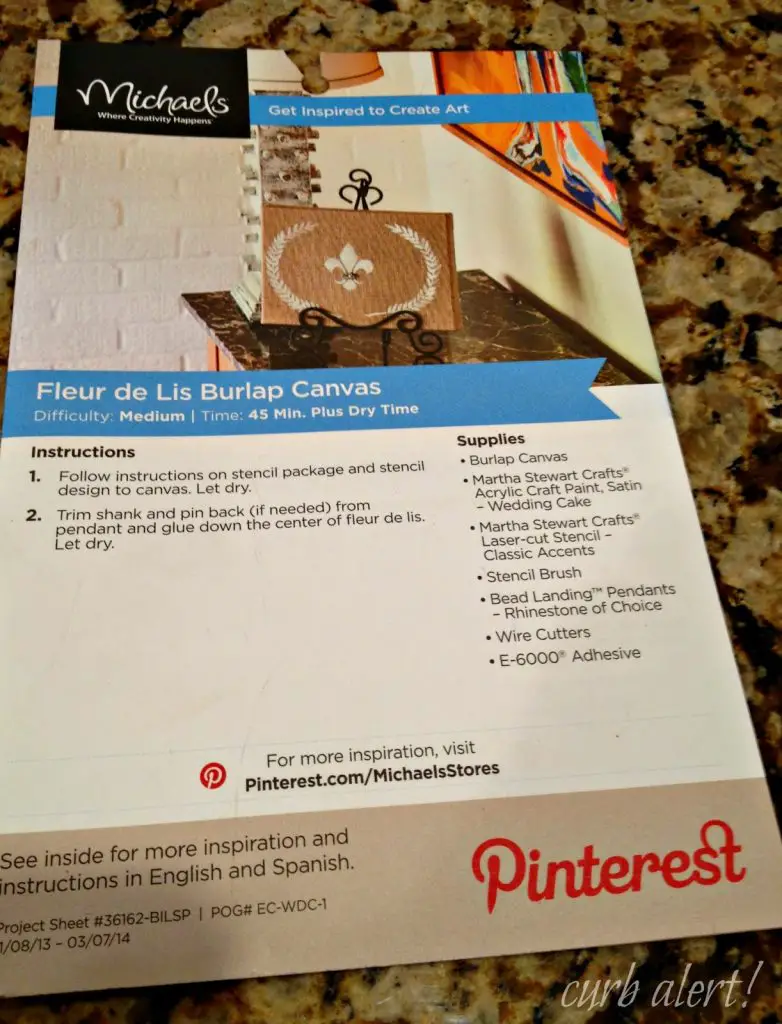 Michael's even had complete instructions on how to do this project with Sharon and store employee's available to help with the process.  Can't go wrong, except I did! 
I purchased the wrong stencil that was not intended for use on Burlap so when I tried to stencil the olive branch onto my canvas it was a complete Project Fail!  I didn't even take a picture for embarrassment of how I had a big blag blob on my canvas!  
Project Fail and Blogger Fail right here!
Not really – Luckily I had a little assistant go to the party with me and filled the rest of my time instead helping her complete her Michael's/Pinterest inspired project – Birdcage Windchimes!   We stringed beads together and had a ball. 
It was a fun afternoon with my daughter and nice visiting with a friend!  This is a pic Sharon posted on her Instagram Event page – thanks Sharon 🙂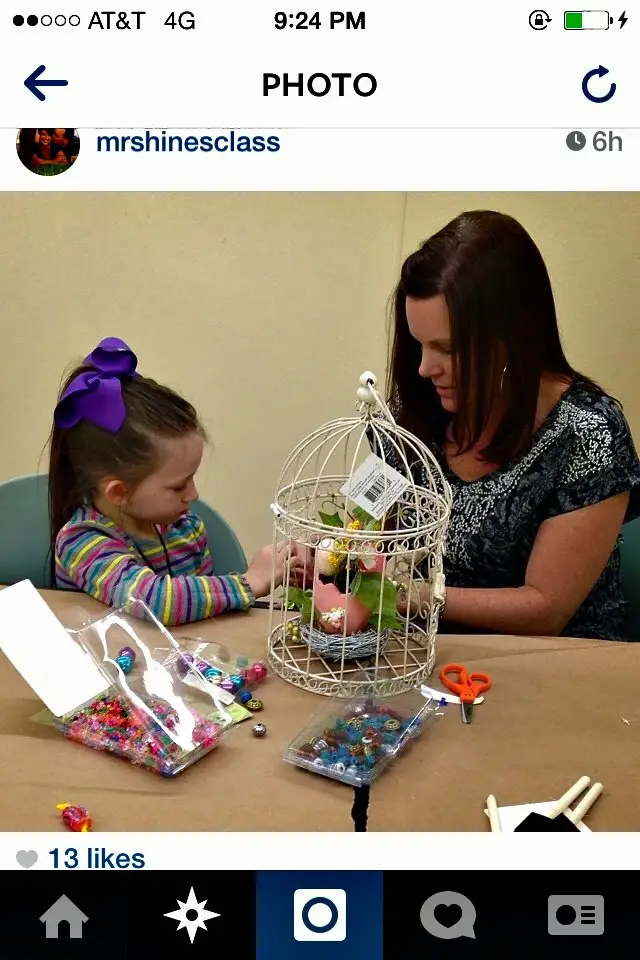 Now back to the Drawing Board!
I was so excited a few days later to get back to work on my own project again. 
This time I decided I would just draw and paint the olive branches on there myself. 
My plan, I grabbed a dinner plate and traced around the sides.  It was the perfect size for what I had in mind!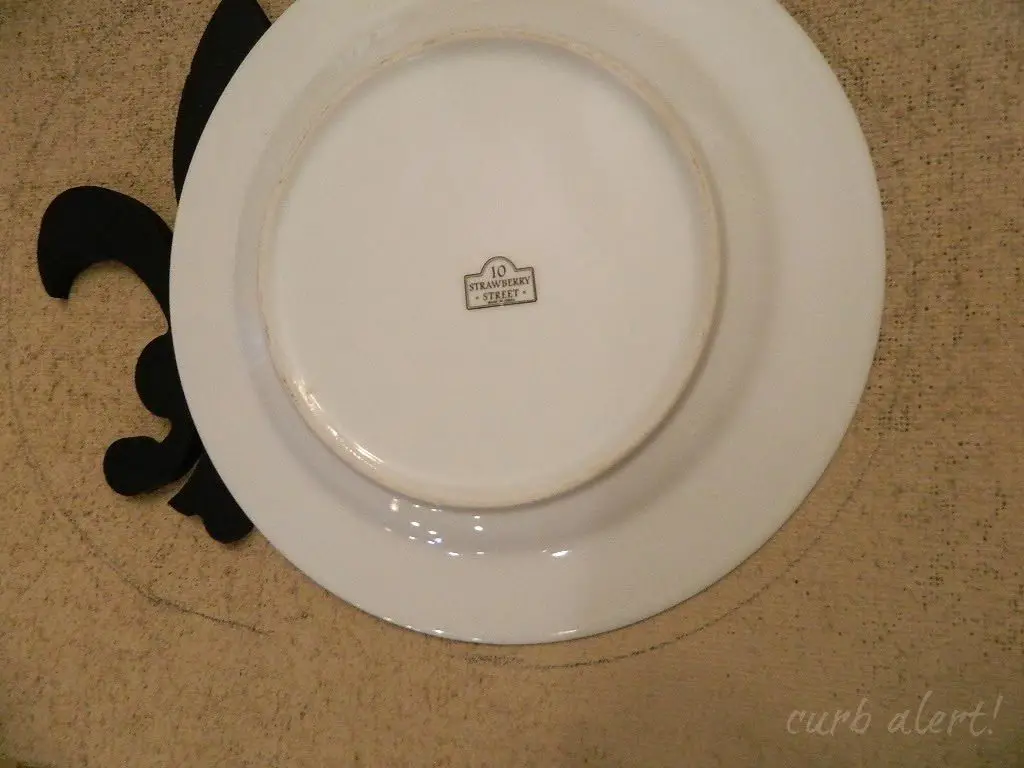 I drew in the olive branches and leaves with a black sharpie.  I am starting to love it at this point, especially when I placed the Fleur de Lis cutout on the canvas!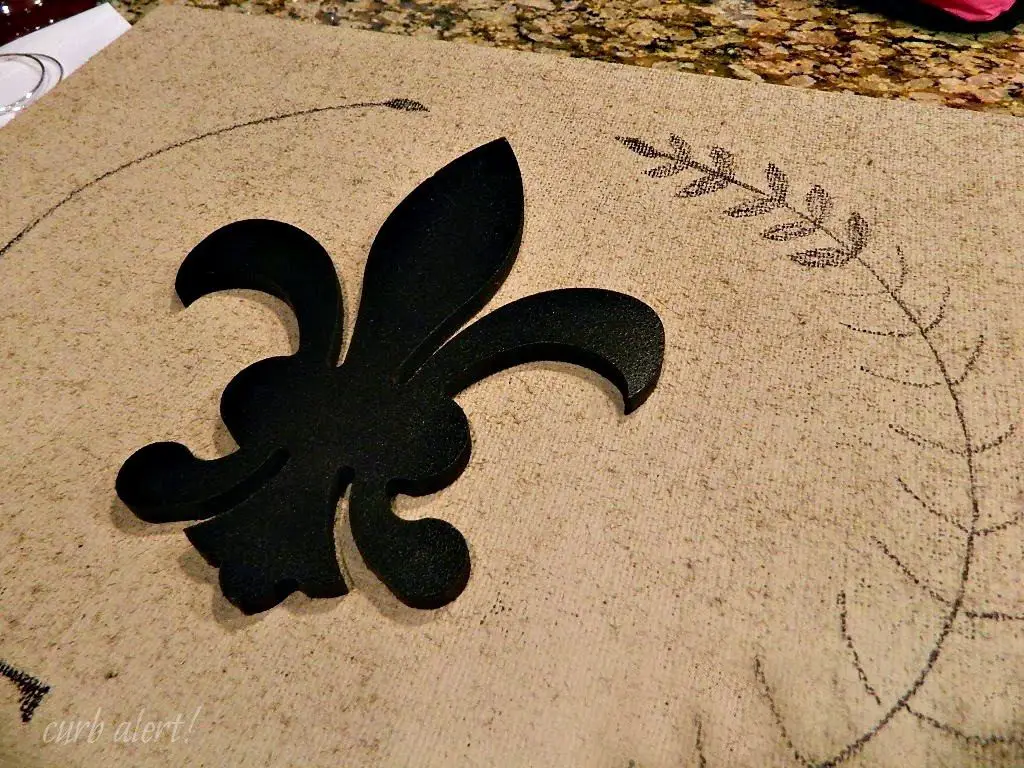 The Sharpie pen wasn't quite dark enough.   I originally intended on painting it with acrylic paint but instead opted for a paint pen I had on hand.  I'm glad I did because it was super easy to control the drawing.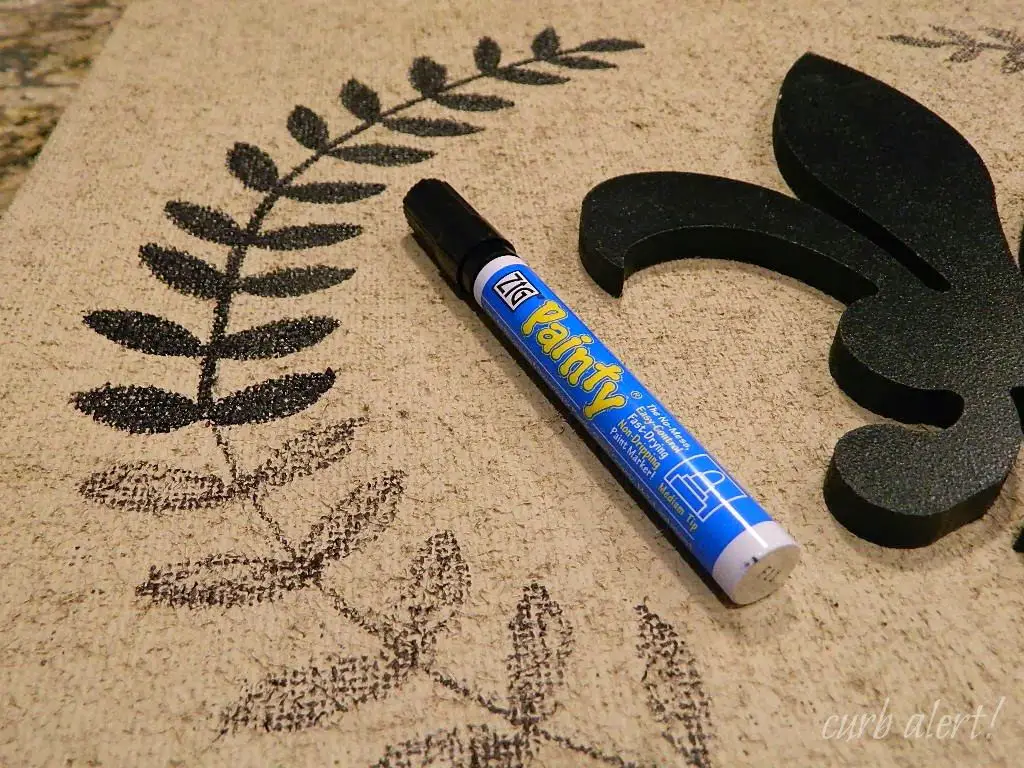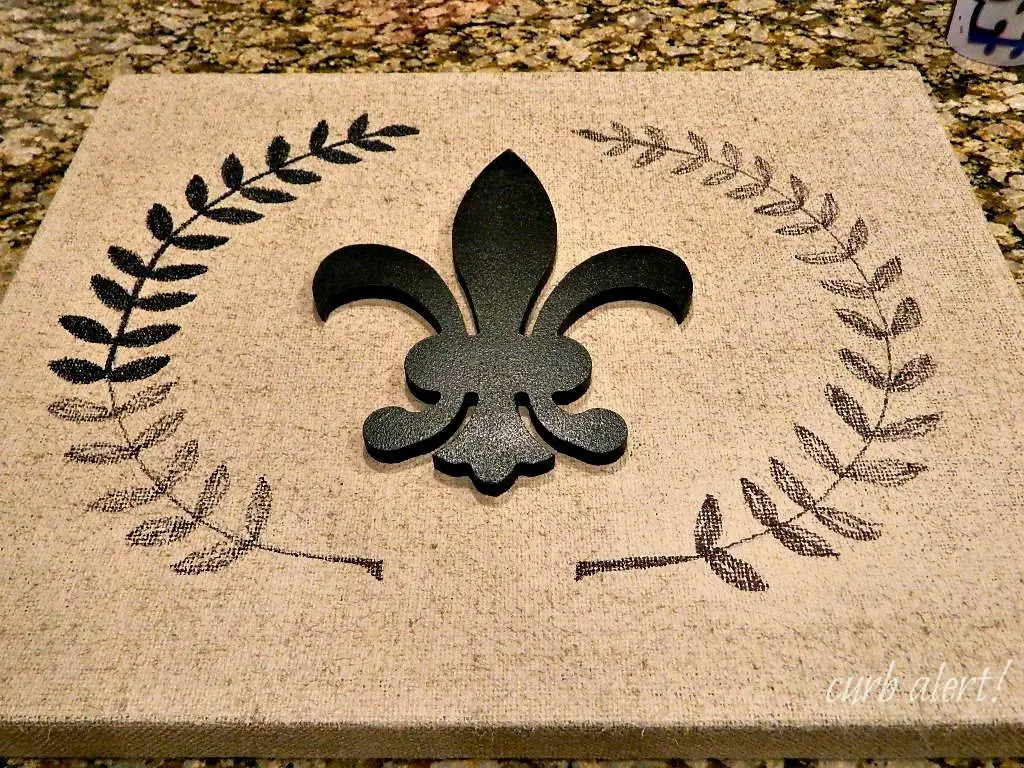 Wow!  It's really coming together, especially after I embellished the Fleur de Lis with some rhinestones.
And gotta glam it up with a little Gold-see the edges?  I just lined along the edges with a Gold Sharpie pen.  I like the effect.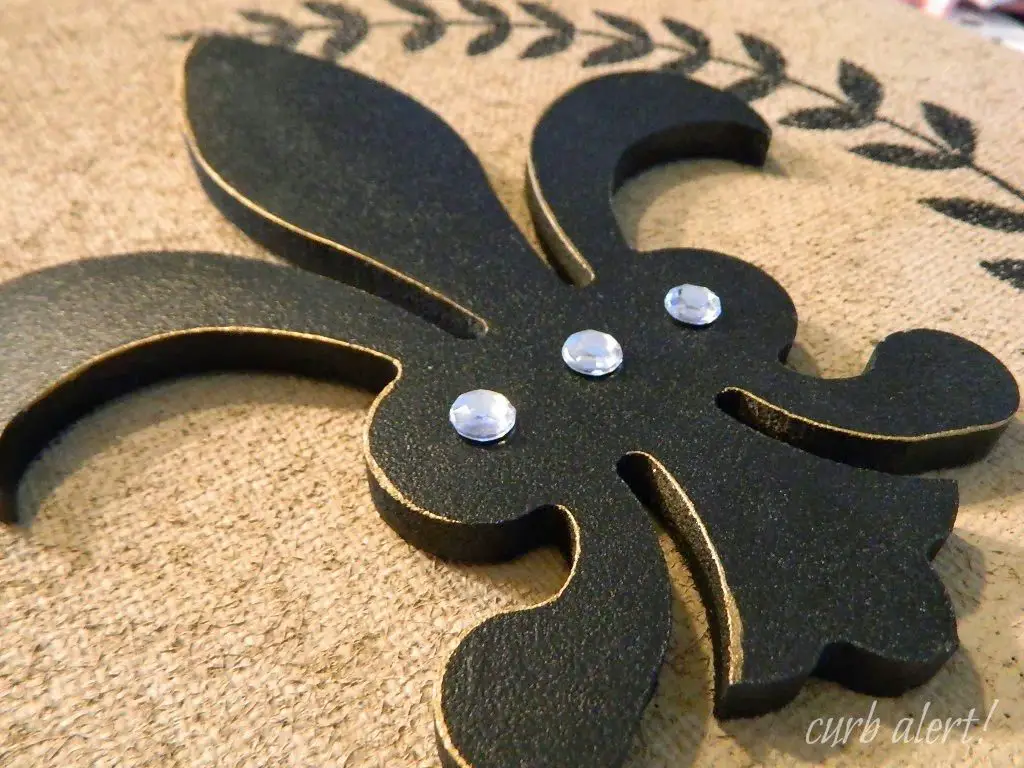 This was a great  project to do in just a short amount of time if you don't have to paint over any project fail blobs!
If you are a regular here at Curb Alert!, you know that I love anything Fleur de Lis, Gold and a tad bit Blingy!  So this project is a win-win to me!
Looking good!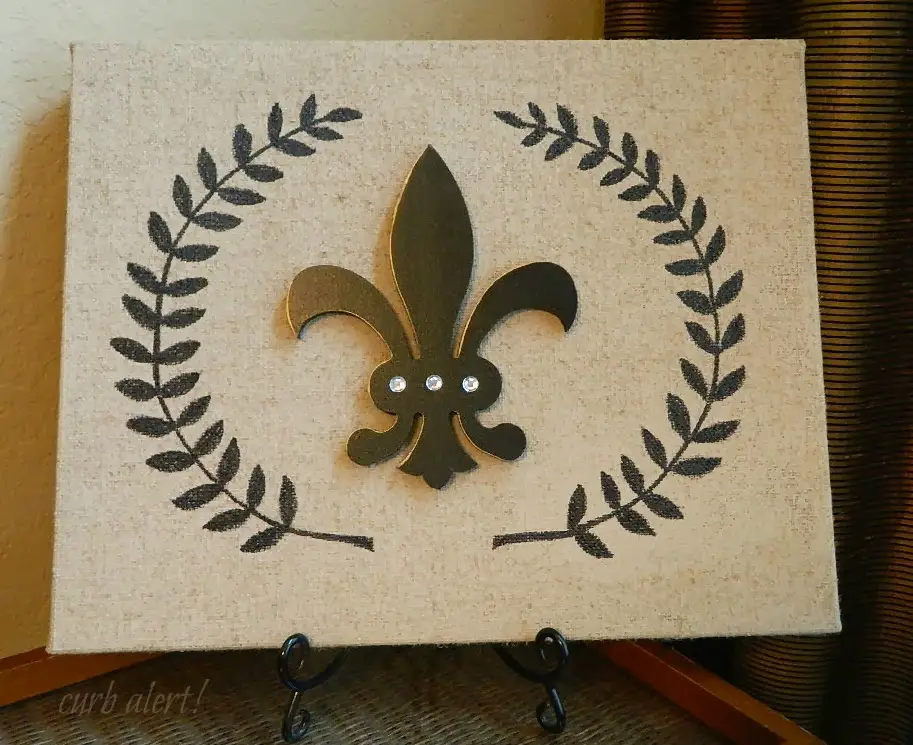 Now to decide where to put it in our home!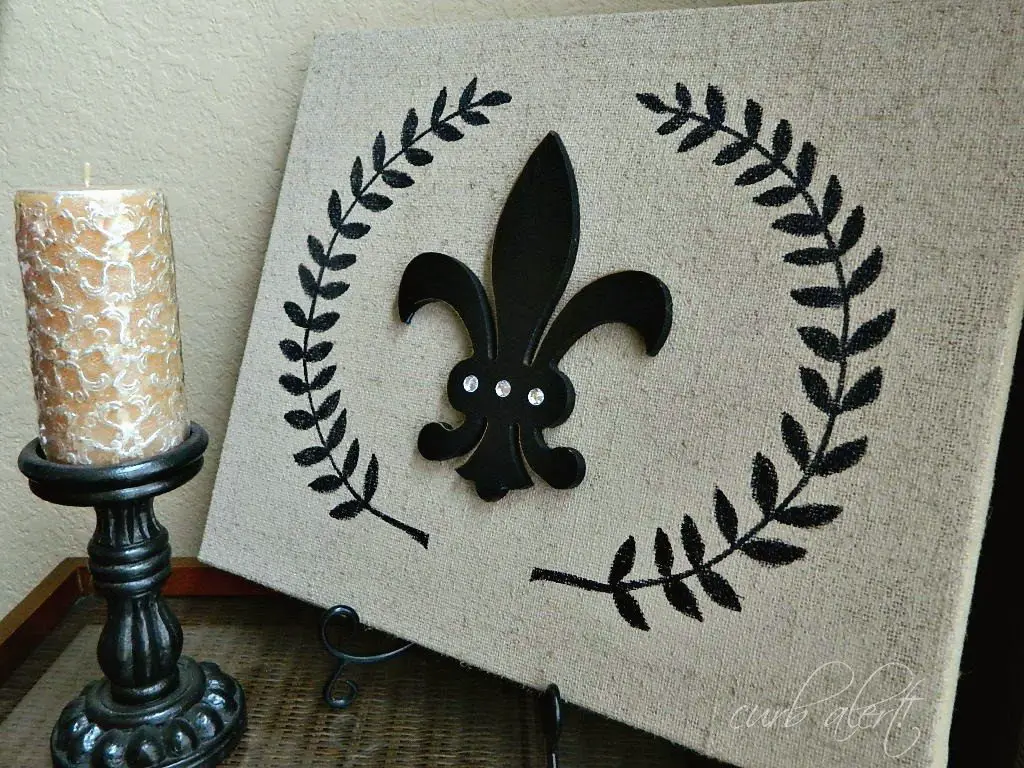 Here are a few more of my artsy drawing projects in case you missed them: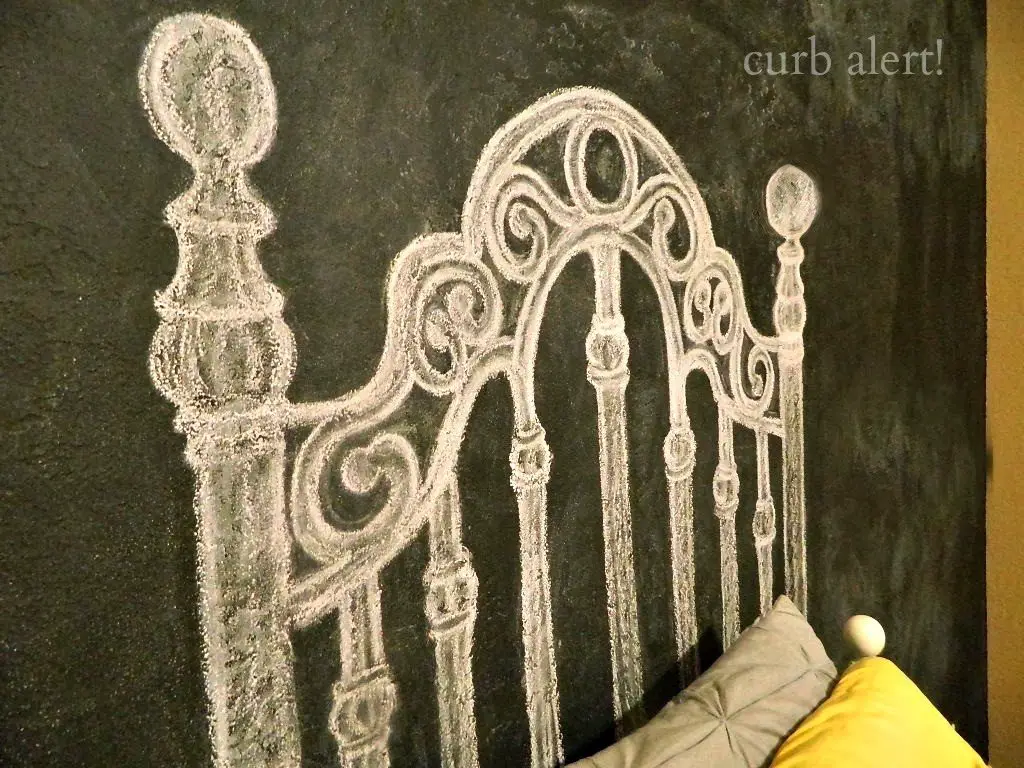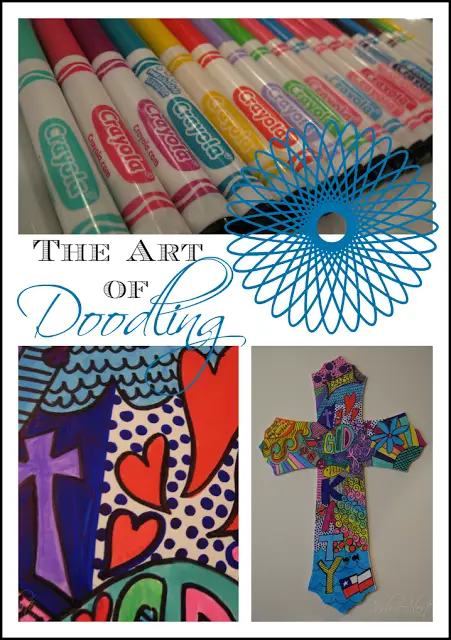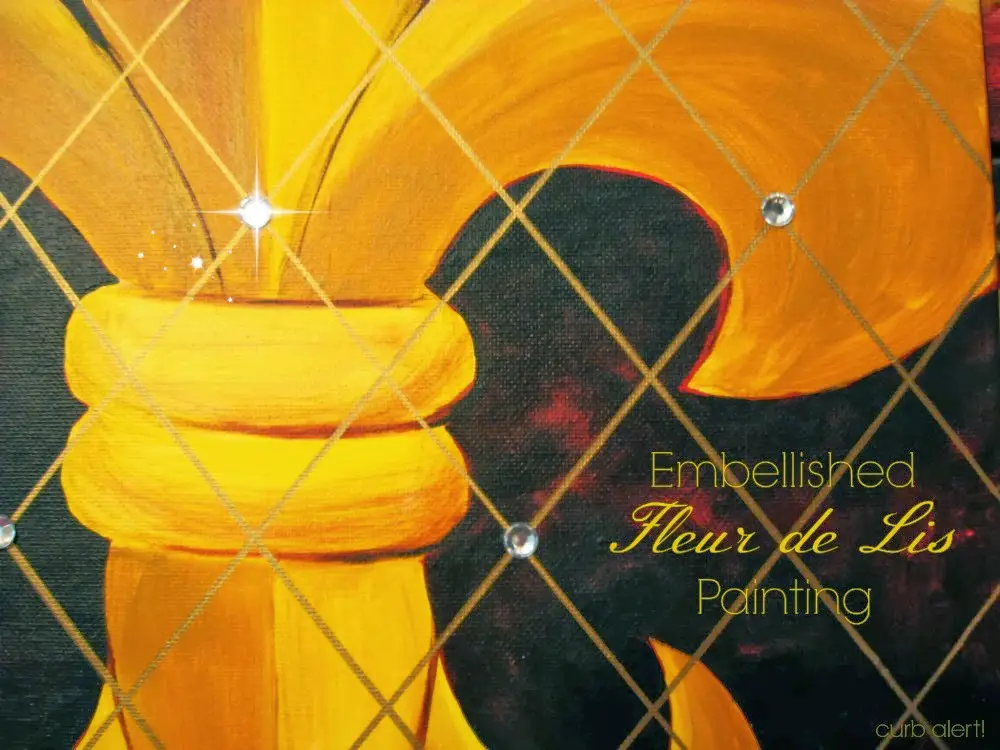 I cannot believe I have not shared more of my drawings/sketchings with you.  
Maybe I will more in the future! 
Happy Treasure Hunting! 
~Tami