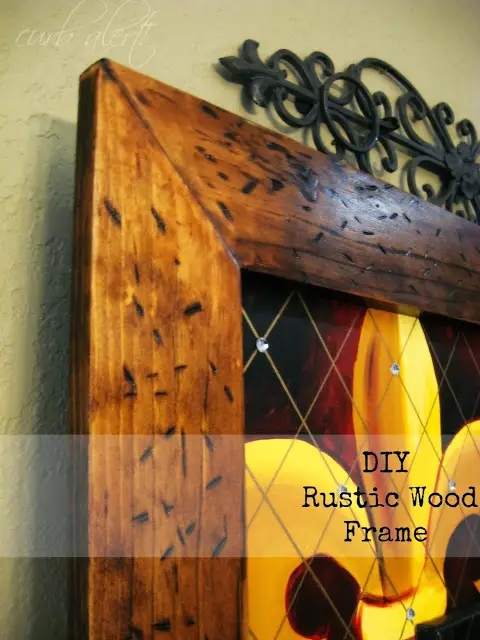 I decided the paintings needed a frame.
I used
the wood and tools that we had on hand and quickly got to work.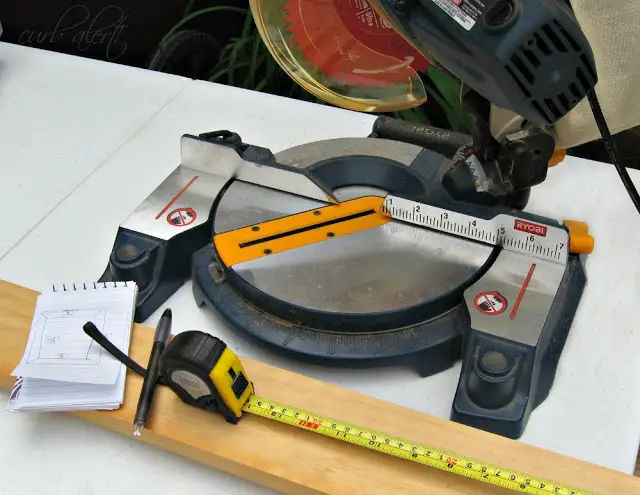 Wood Scaps – Check
Miter Saw – Check
Measuring Tape – Check
Measurements – Check
Square – Check
Man I sure am lucky that MyLove has all of these tools in his collection.  Shhhhhh don't tell him how much I love that about him even though I always tease him about all of his garage junk!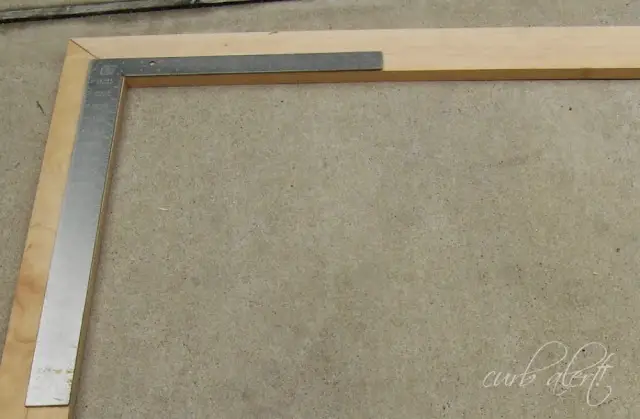 I cut the wood at 45 degree angles and then dry fit them together to make sure they are square.  Yep they are square
after about 8 more cuts later! 
I always love playing around with the sawdust afterwards!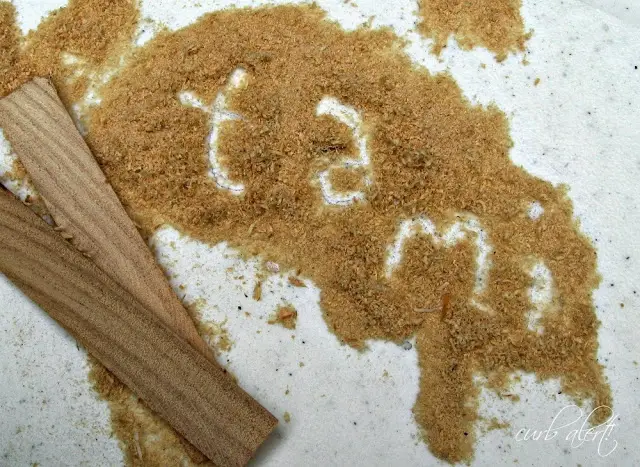 I then glued the frame pieces together and let sit overnight to dry.  Once they were set, I attached L-brackets with screws on the back corners to make sure they stay square.
I decided that I wanted it to look a little more rustic, lets just call it "rustic glam" and I have been crushing on
this frame
that my friend Julie of
Redheadcandecorate.com
made for her husband for Valentine's Day.
Great job Julie!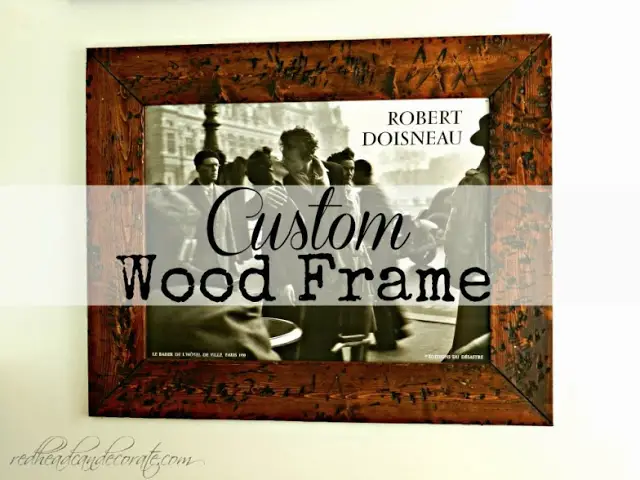 I'll tell you a secret, it involves "roughing up" the wood with a hammer, but go check out her post for a great tutorial of how to get the same look!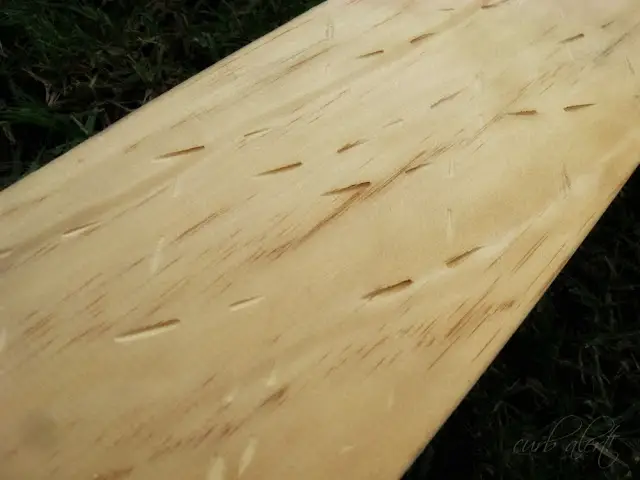 Now time to stain the frame.  I had a little bit of help from Buttercup.  I had to laugh because when I went to get the hammers upon my return I heard this, "Mommy take my picture for Curb Alert!"  Funny how she neatly posed the paint sponges and herself in the frame just like her momma does.  YES, that IS my child!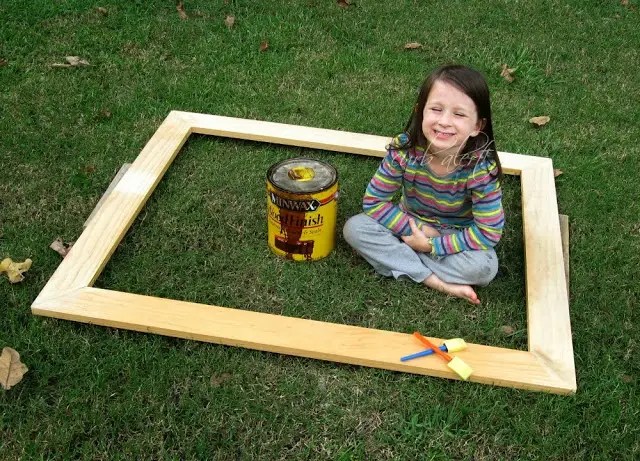 I used one coat Minwax English Chestnut for the stain and two coats of Poly.
Looks great, don't you think?  Just like I wanted it…a little bit rustic and a little bit glam.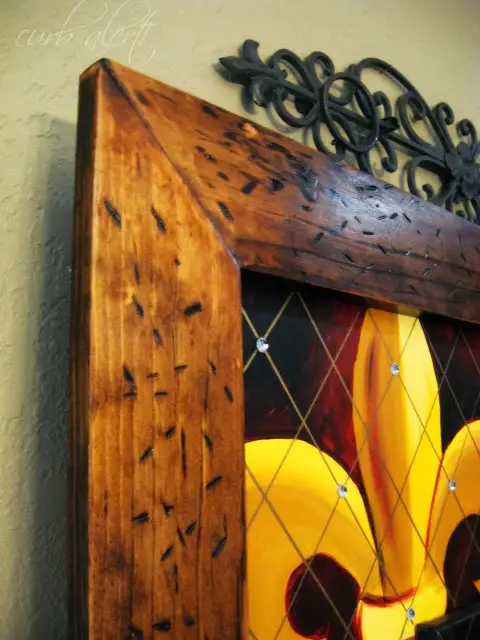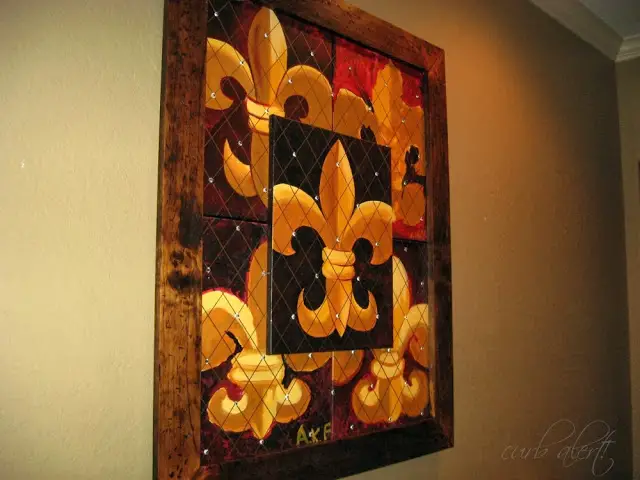 I placed it in my breakfast room on top of my
Pottery Barn Wannabe Dresser
.  I cannot believe it has already been a year since I completed that makeover and still love it!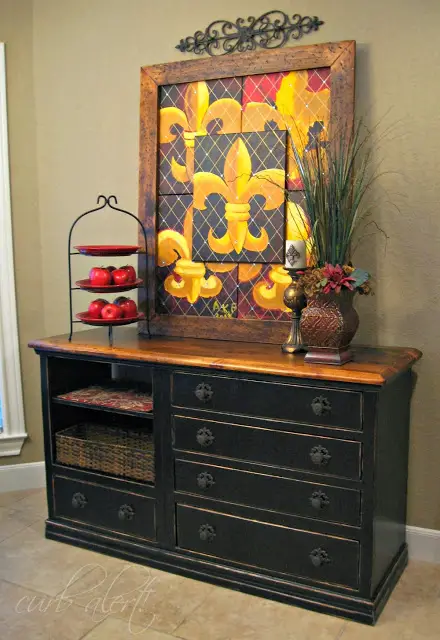 It goes well with my new kitchen table.  If you would like to see how I refinished the table top you can click
HERE
.  I had so much fun working on it!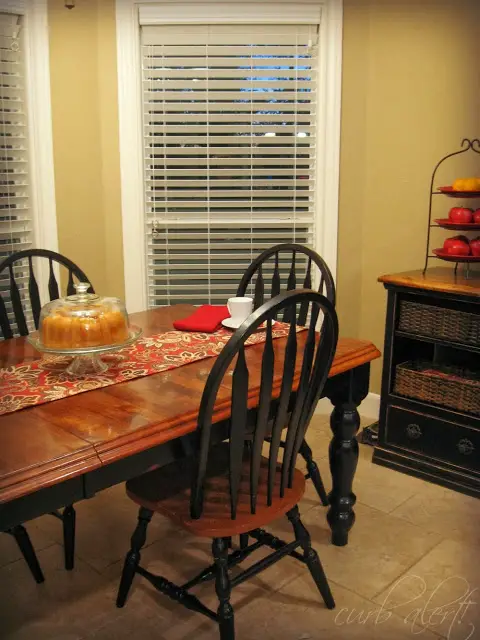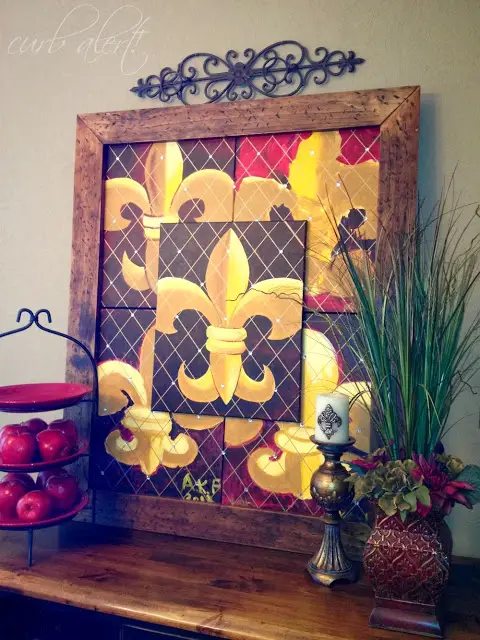 If you missed my previous post on how I embellished the Fleur de Lis painting,
HERE
is a refresher!
Such a simple project that in my opinion makes a big impact!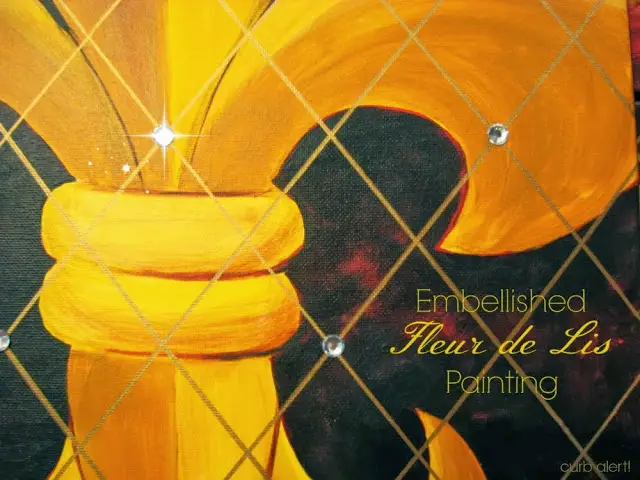 This painting puts a smile on my face every morning when I walk into my breakfast room.   I will cherish it for years to come.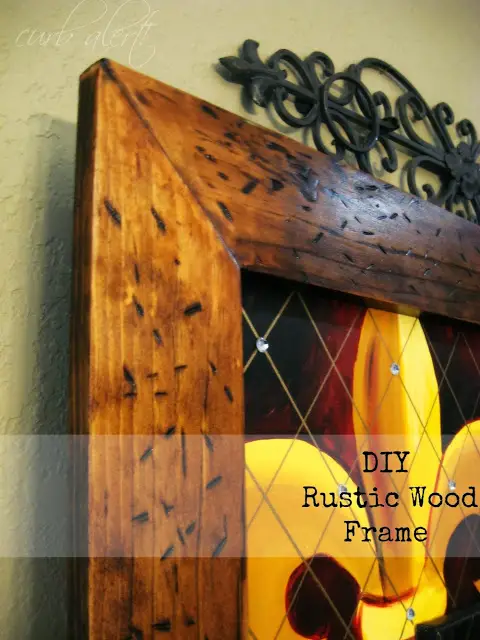 Thanks for visiting today and allowing me to share my hobby with you.  I hope you have a great week!
~Tami
Sharing this post over at: