A few months ago I purchased this mint green bench from a resale shop for a great price!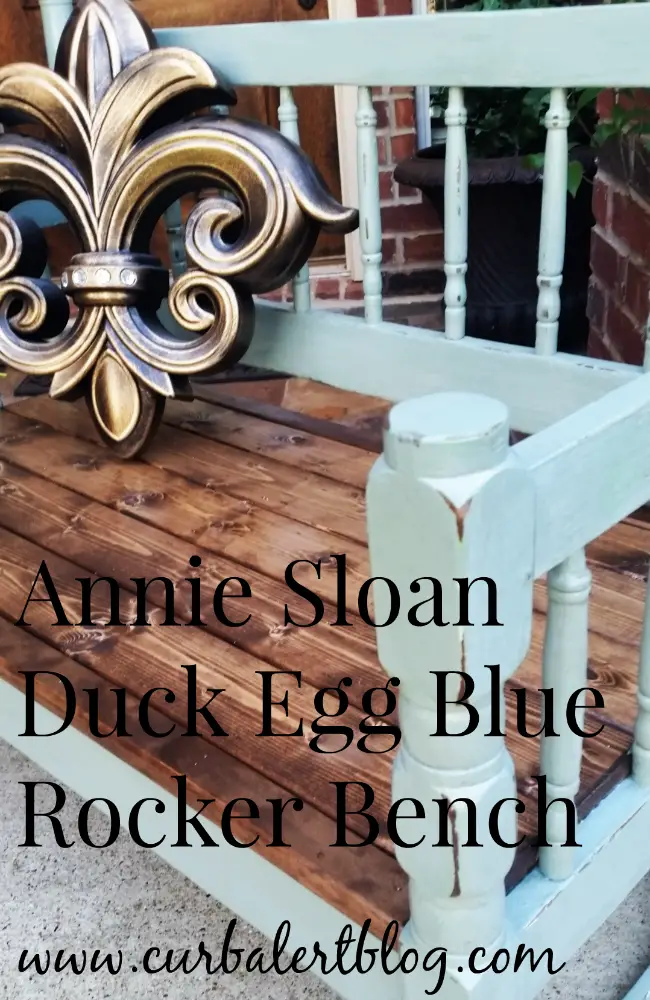 It had a crappy paint job and some freaky indoor/outdoor carpet upholstery, but I decided it was a challenge I was willing to accept to find it's inner beauty!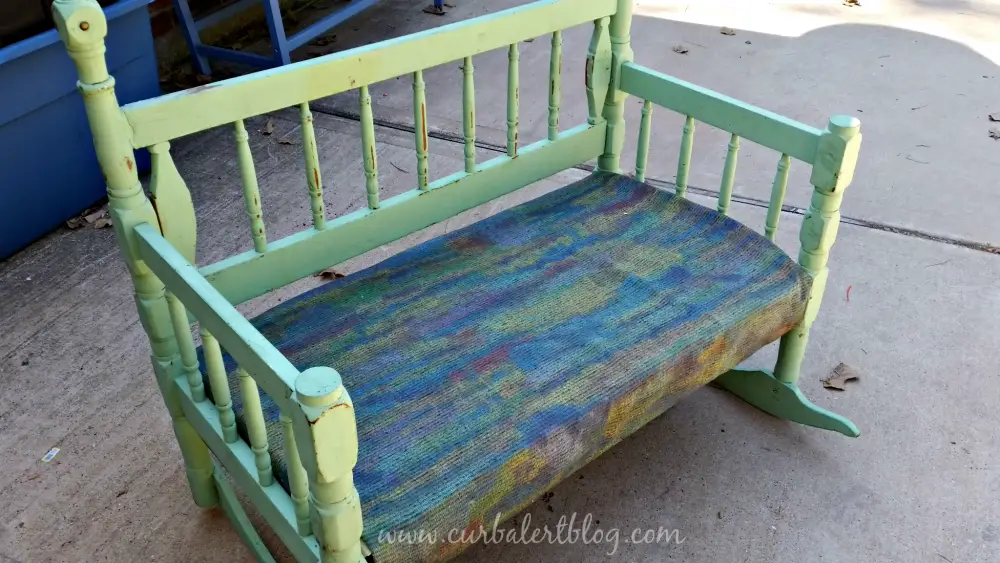 I tore off the platform and found it had a cheap thin layer of wood underneath.
I deconstructed it completely and basically started from scratch.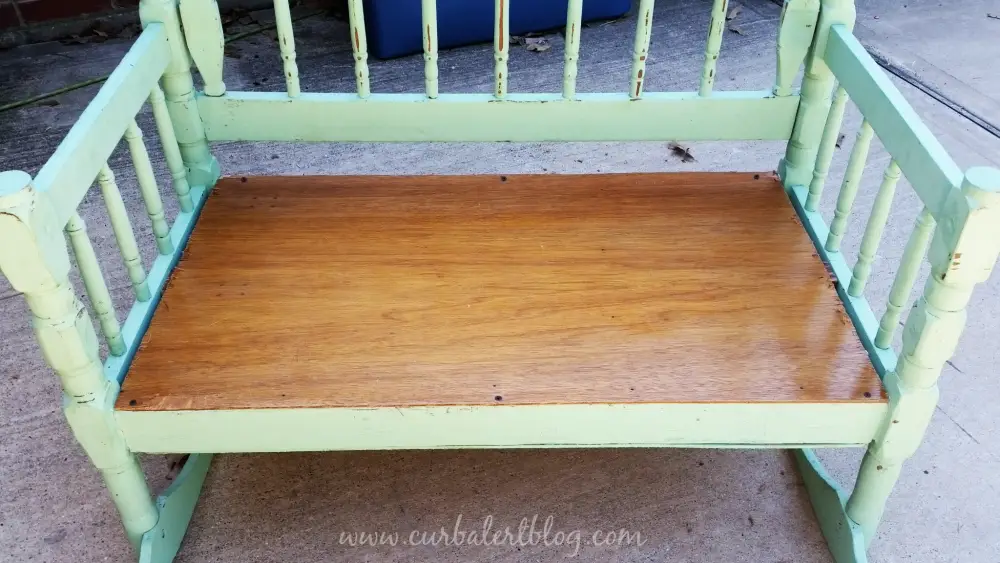 I sanded, stripped, reconstructed existing posts and constructed a new bench seat with all new wood.
I stripped out old nails and reinforced with screws to make it sturdy.
My neighbor saw me working on it midway and asked to purchase it if I painted it…wait for it…Annie Sloan Chalk Paint Duck Egg Blue!  Luckily I have a lot on hand from
this cabinet
,
this bench
and
this bench
.  Annie Sloan goes a long way so I was thrilled to use it for another great bench. 
And here she is now!  Much better with a new makeover.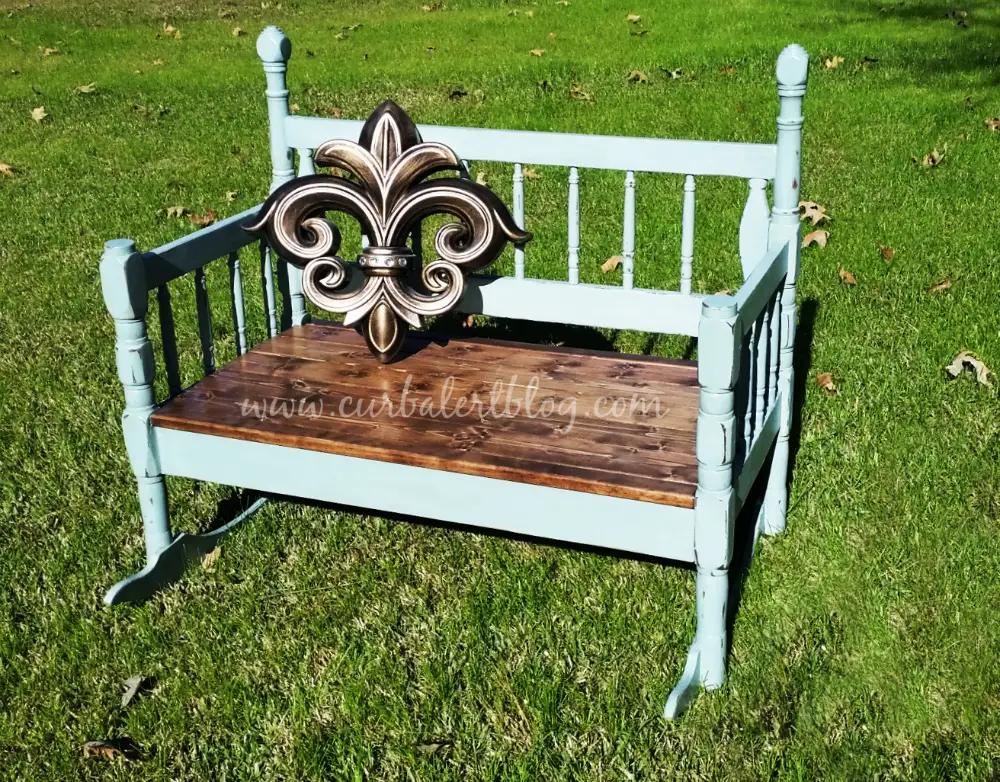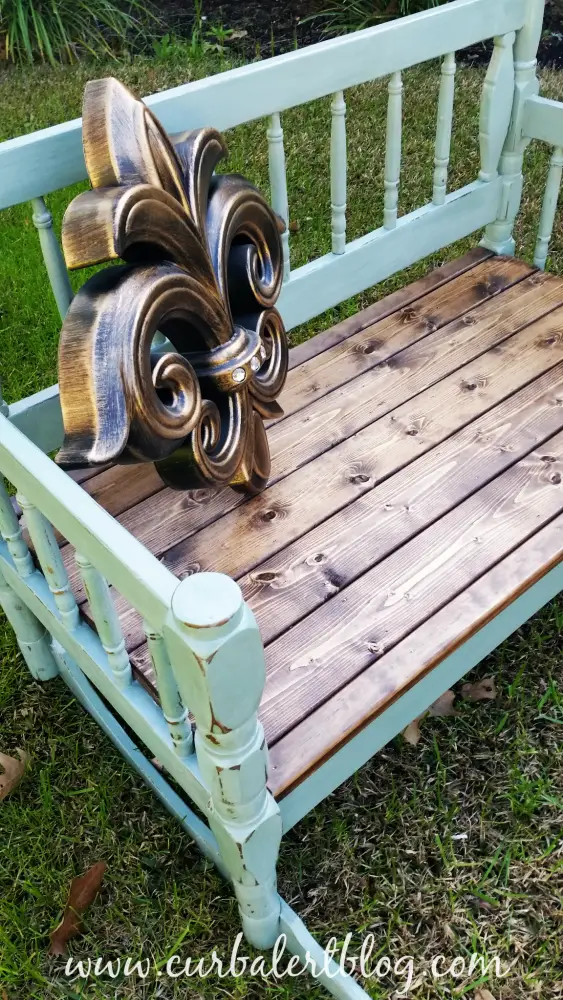 Distressed ever so slightly on the edges.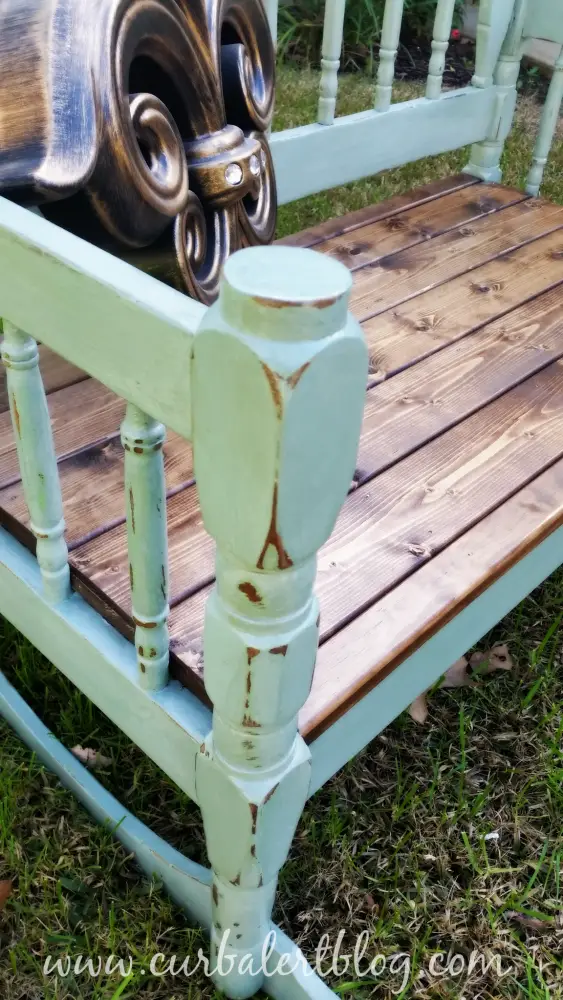 My favorite part is the bench seat.
I love it combined with the Duck Egg Blue paint.
Look at that beautiful wood grain. 
I stained it with my favorite Minwax Special Walnut.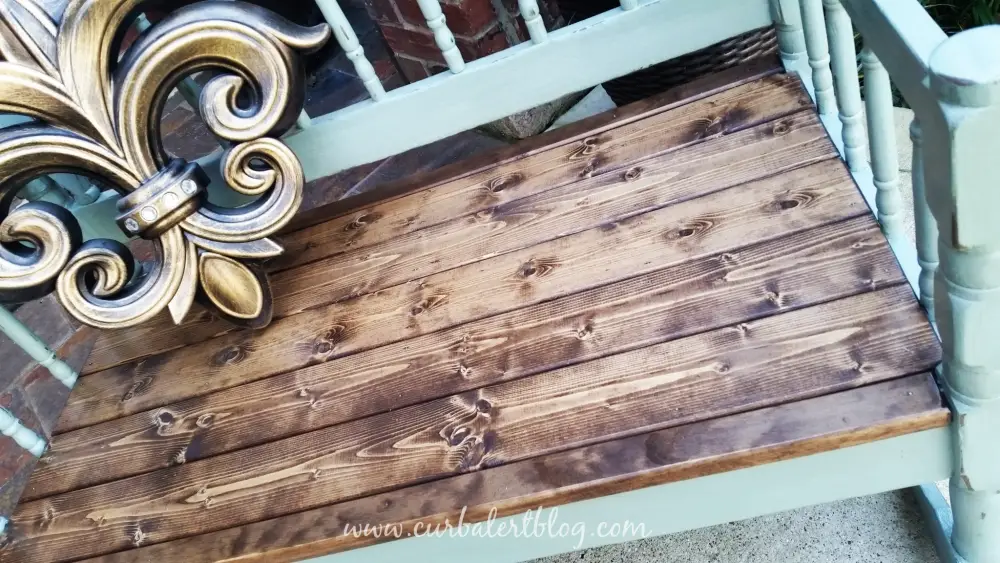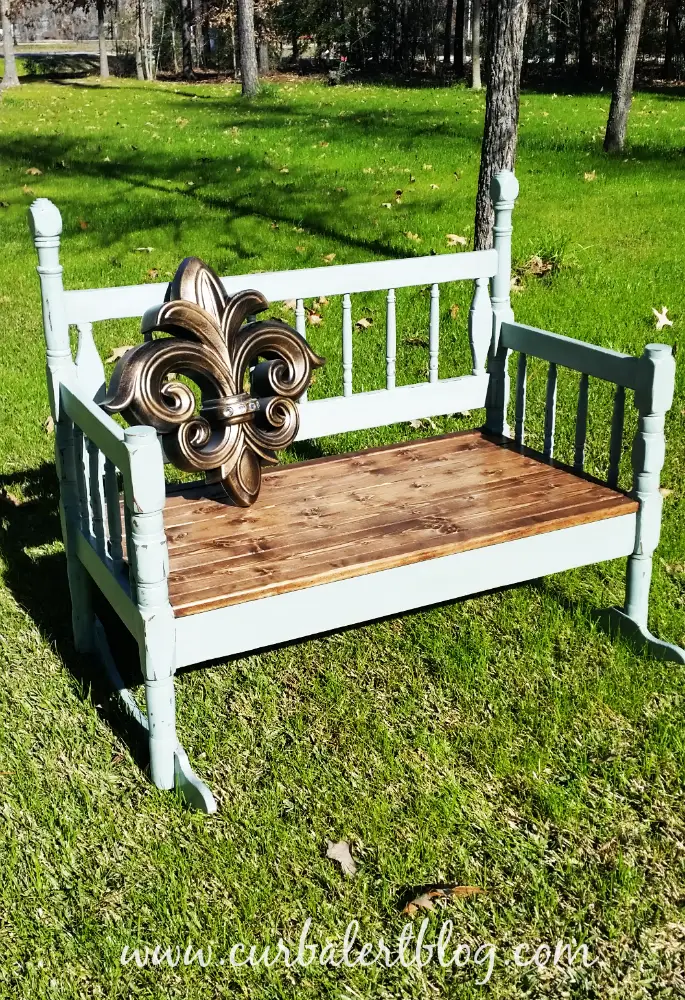 And finally look at those cute "faux" rocker legs! 
All ready for her new home!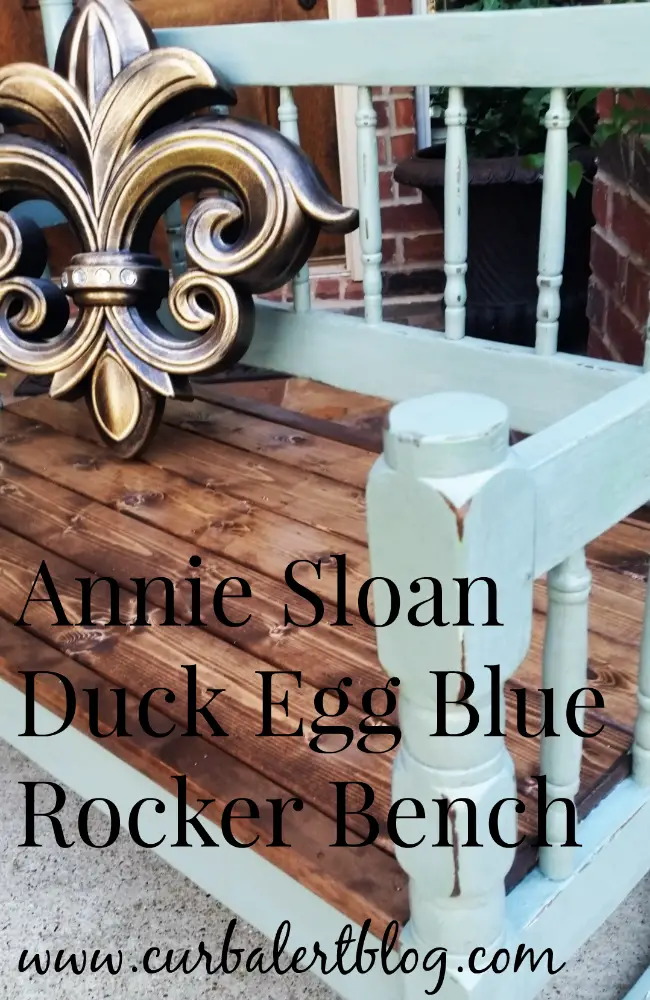 If you would like to see some more benches and furniture projects be sure to take a look at my
Project Gallery Page
.
  Thanks for stopping by today! 
~Tami
var linkwithin_site_id = 1065825;