Hi friends!
This is such a quick and easy makeover that it really doesn't require too many words!
Well maybe one word…Nailpolish!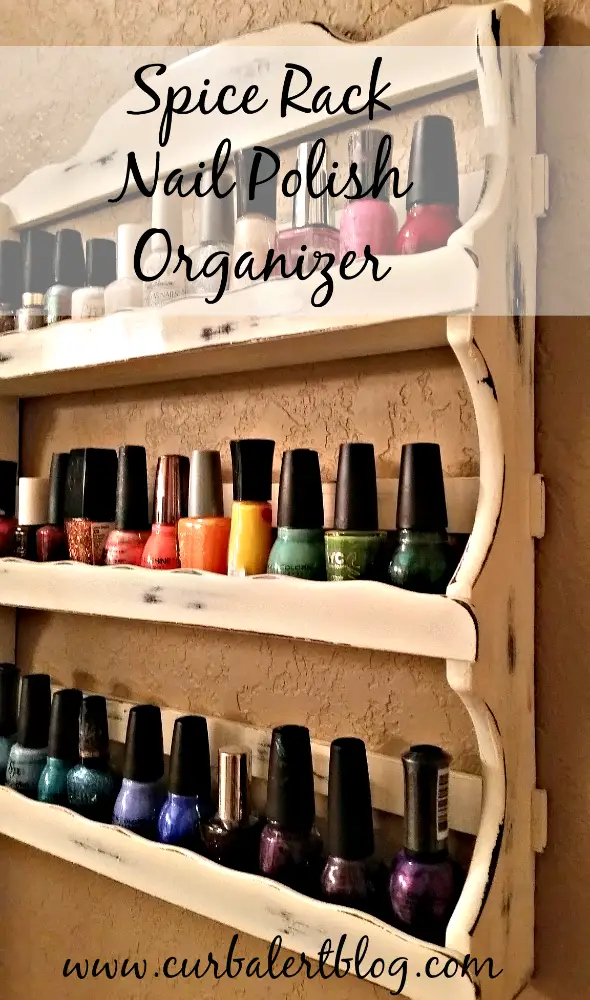 We girls love nail polish and shoes and it seems that we just cannot get enough of it.  There are four girls in our family and we have drawers full of nail polish in every color under the rainbow.
I thought that there might be a fun way to keep them organized and came up with this quick solution…
Upon first look it is an ugly old cheap thrift store find that everyone walks by since there are now more modern ways to organizing our spices these days.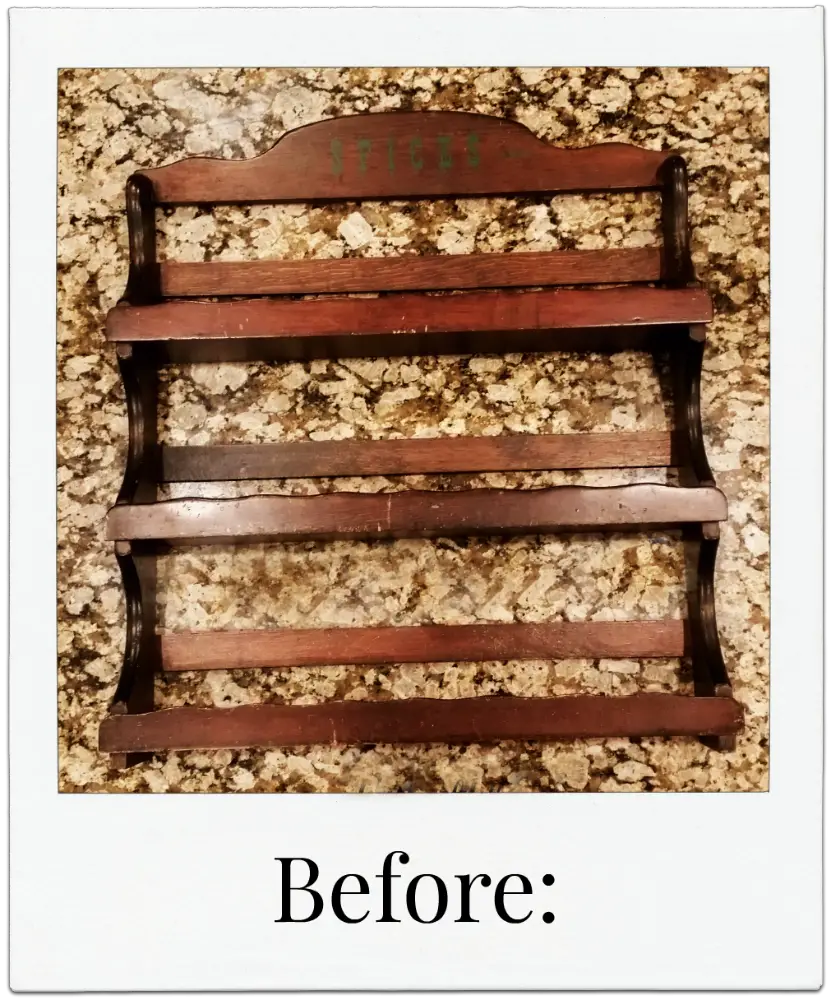 A bit of Annie Sloan Old White, a bit of distressing, some Annie Sloan Clear Wax and a few moments later I had a great new Nail Polish Organization System!  (It literally took me longer to take pictures and write this post up than it did to paint this Spice Rack gem!)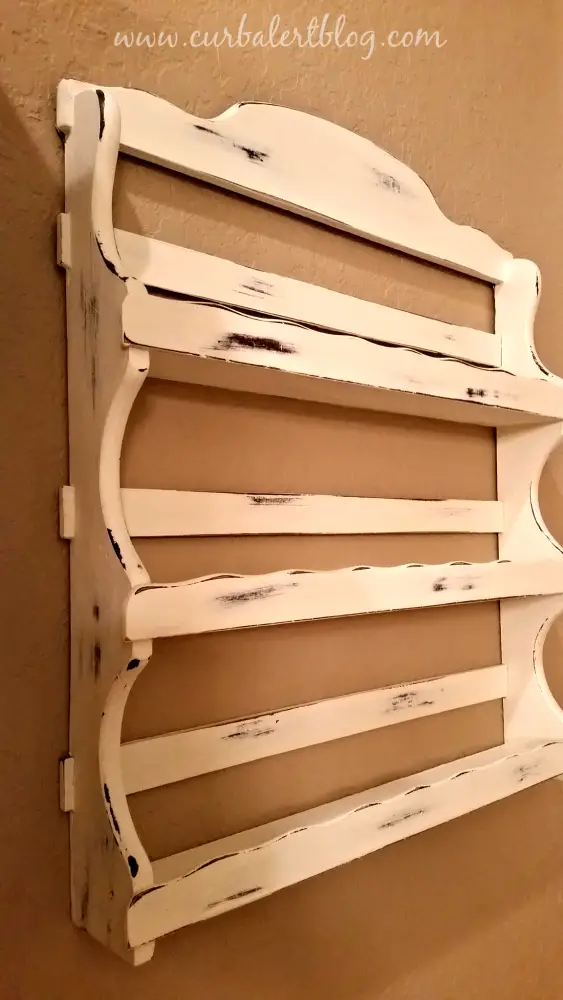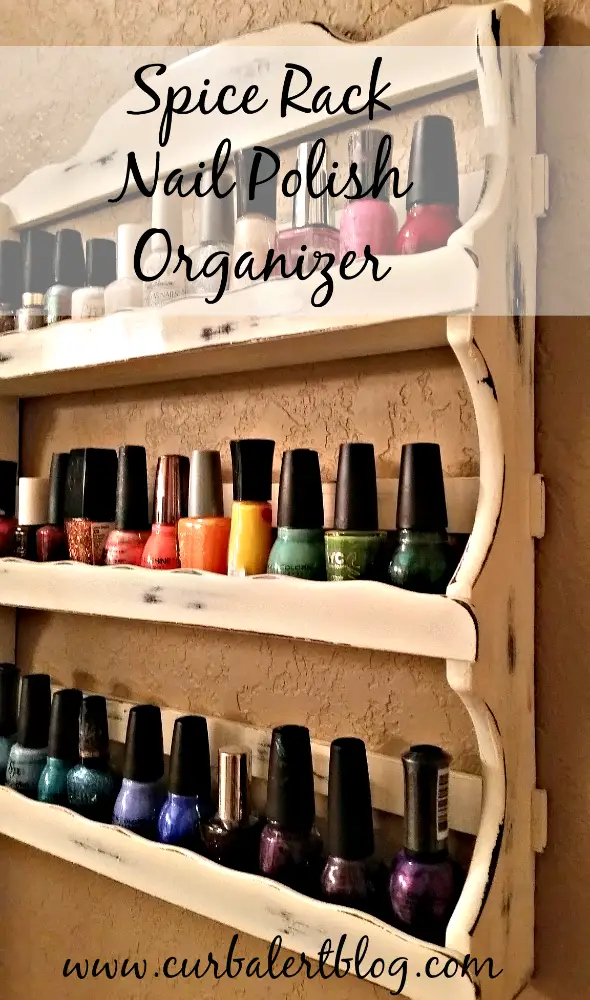 Here it is in our girls' bathroom right next to my grandmother's secretary.  I love how it looks in there and is a convenient (and safe) place to paint their nails.
On a sidenote:  our movers looked at me like I was crazy when I asked them to place the secretary in the bathroom.  I actually LOVE the way it looks! … especially with the cute blue and white chair!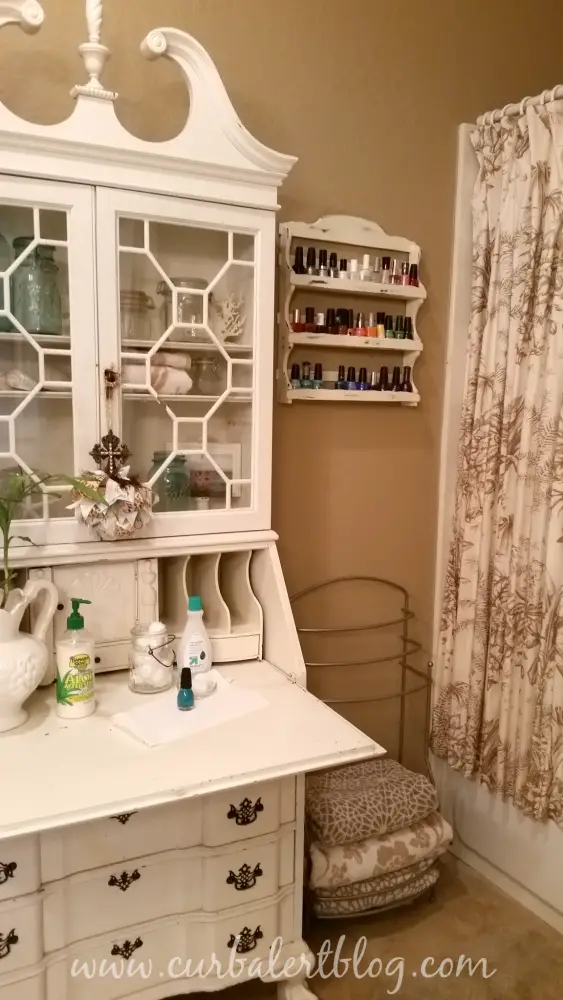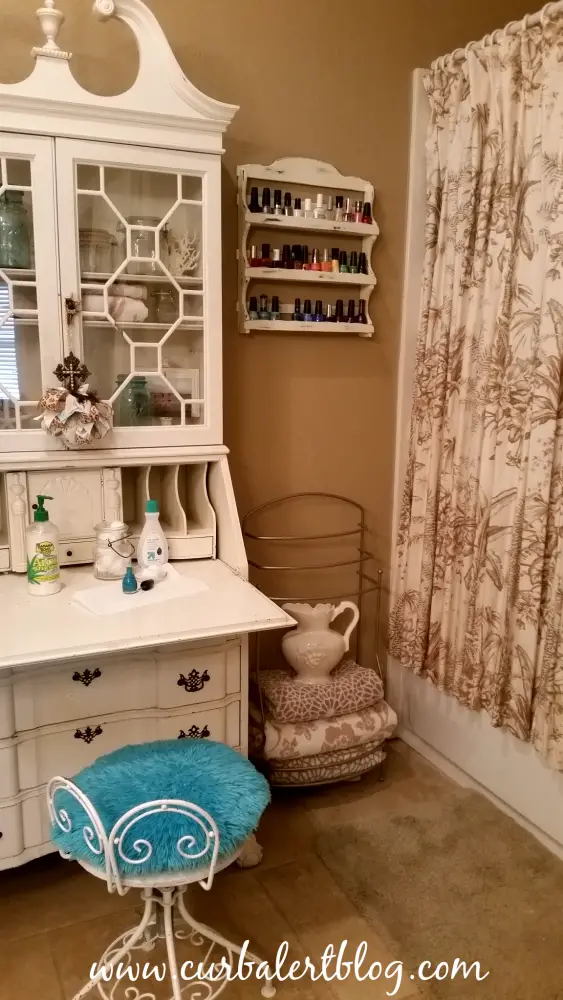 So how do YOU store your nail polish?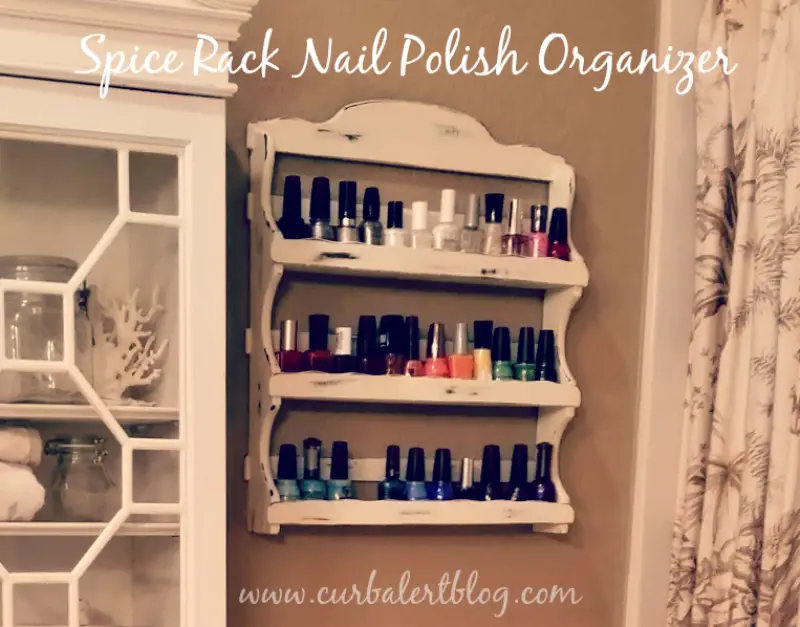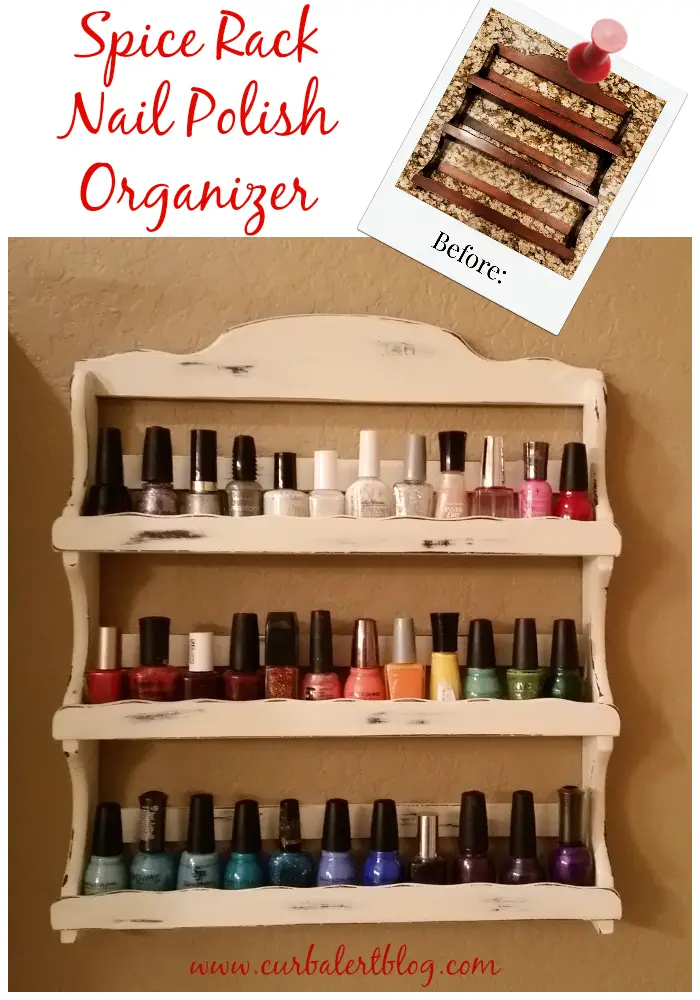 So let's see what my blogger friends are organizing this week!  I hope we inspire you!
var linkwithin_site_id = 1065825;