I don't know why but I think I love this painting even more than Buttercup thank goodness she begged daddy for it.    If you recall, she was the storefront sign for a Galveston seaside shop called "The Gypsy Rose"  I seem to keep referring to her as Gypsy Blue! 
She makes me happy every time I look at her and so glad we found her.  Buttercup is in love as well!  That's what's important since she is
secretly mine
 hers.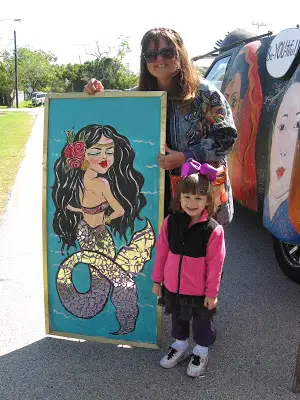 She is almost four feet tall and her metal frame was kind of tattered. 
I decided that I would give her a little makeover before hanging her in Buttercup's room.
I ran to Home Depot and spent less than ten dollars on frame molding.  Its actually chair rail molding but all is the same to me, I liked it. 
Luckily, MyLove has quite the stash of tools available for me to use.  I have really found a new appreciation for his woodworking hobby.  He has taught me a lot and I am surprised that I enjoy it as well.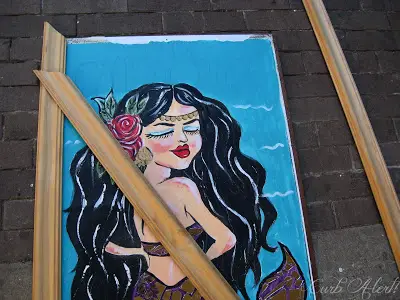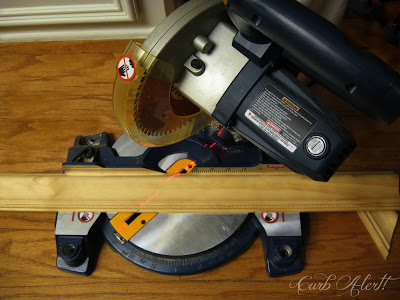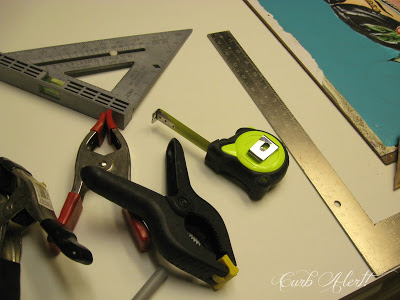 I measured a thousand times, and think I messed up a thousand more!  No worries because it turned out great in my opinion.  
I applied Liquid Nails to attach to frame to the picture and let it set overnight to dry. 
Look at her beautiful mirrored tail shining in the light! 
I LOVE that!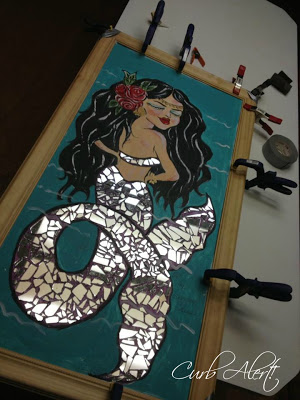 I painted the frame with some 50cent "oops" paint and hung her up right away in Buttercup's room.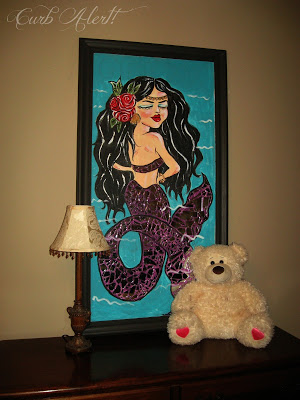 Reality check…that dressertop is never that neat and clean-remember she's a preschooler.  
The next day my friend gave Buttercup this cute little doll house.
You must know that her room is tiny but we found the perfect space for it!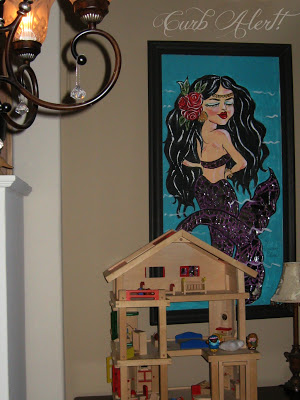 After looking at it for a few days I thought it needed a little somethin' somethin' so I grabbed some more "oops" paint that I had on hand and just painted the front of the dollhouse and the small wall behind the Armoire.
(Remember the Armoire I painted?
)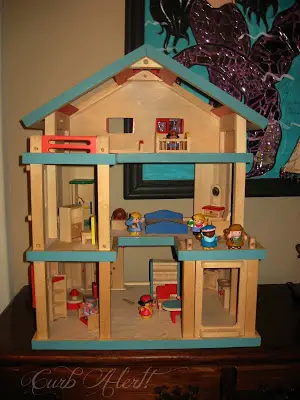 It's not an exact match but I think it looks great.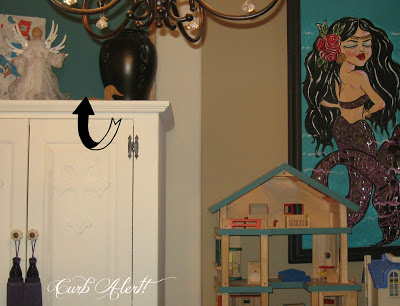 We now call it the "mermaid wall"
Buttercup loves it!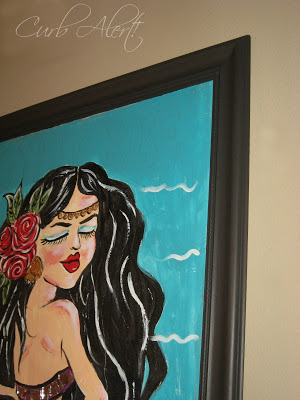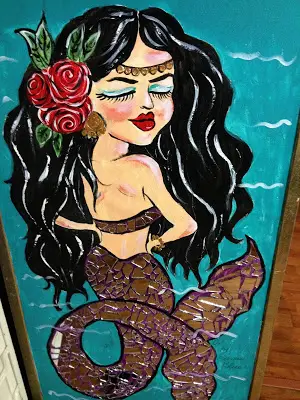 This week I am so thankful for the little things that make my children smile!  
I hope you smile too.
Happy Treasure Hunting! 
~Tami
Stay Connected with Curb Alert!