Hi friends!  Thanks for your sweet comments yesterday regarding my Headboard Bench.   After looking at my pictures, staring aimlessly at the bench all day I decided to paint it back to black.  I just like it better that way and I hope that you all do to.
So here is the New and Improved 
Curb Alert!
 Headboard Bench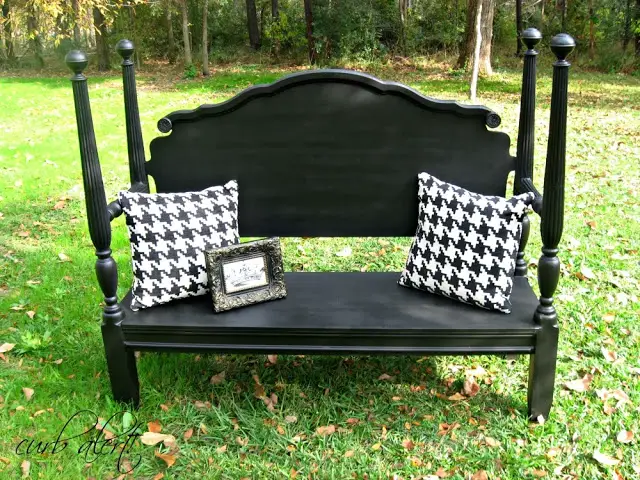 Here is a reminder of how
it it looked before and how I built it.  You can also review the original post
HERE
: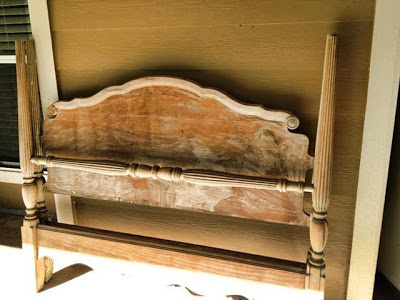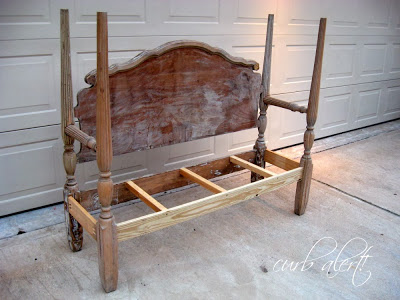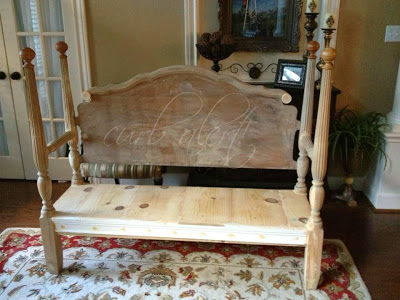 I LOVE the GOLD accents but again, it wasn't sitting well with me.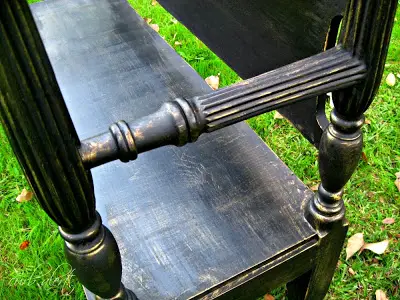 And now here it is again, all black, sleek and refreshed!  I think it's lovely! 
And don't you love the pillows?  MyLove hates them but he's so sweet to tolerate them for my sake!  Besides, it's called The Queen's Bench, not the King's Bench!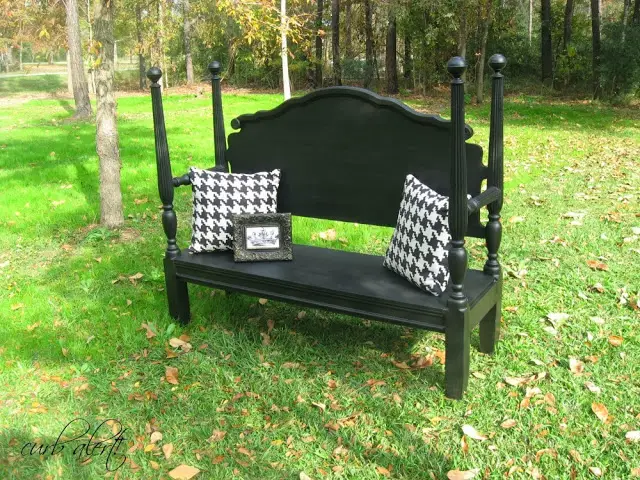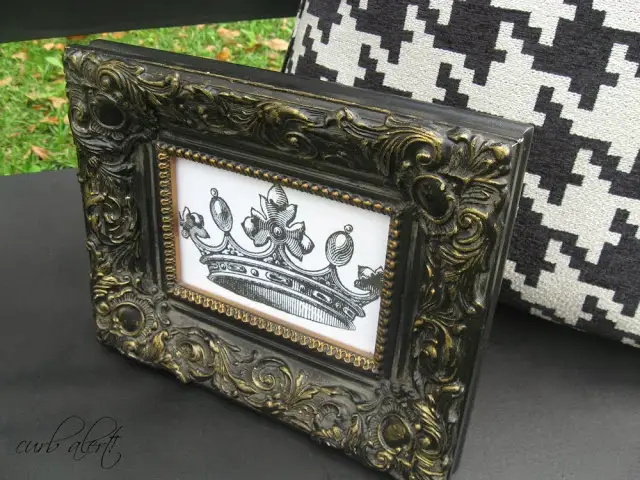 As I mentioned it's still the Queen's Bench, a little secret is that the gold crown filigree piece was not permanent.  It sat on a tiny screw so I can either decorate with or without it depending on the season or my mood!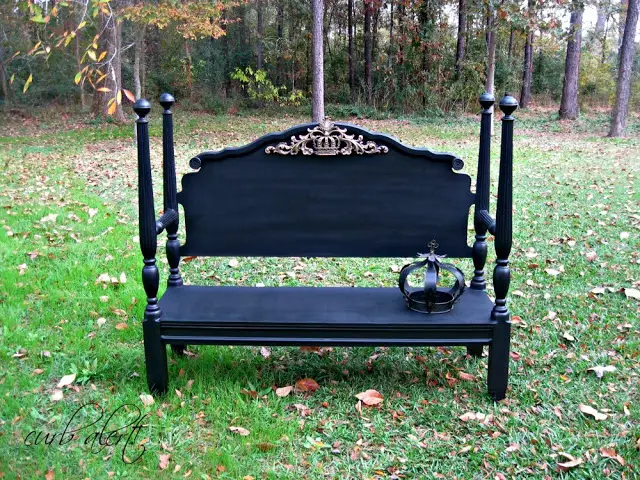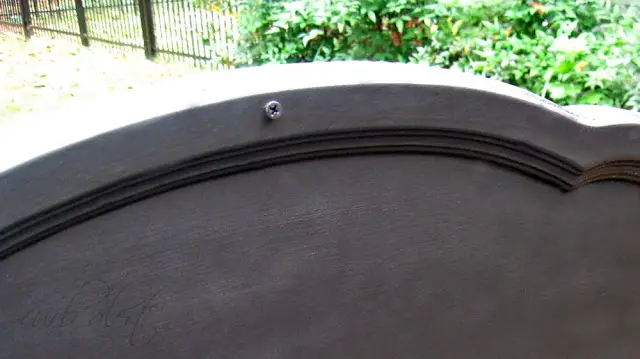 There are a lot of gold accents in my home like these Letter Ms on my Monogram Gallery Wall: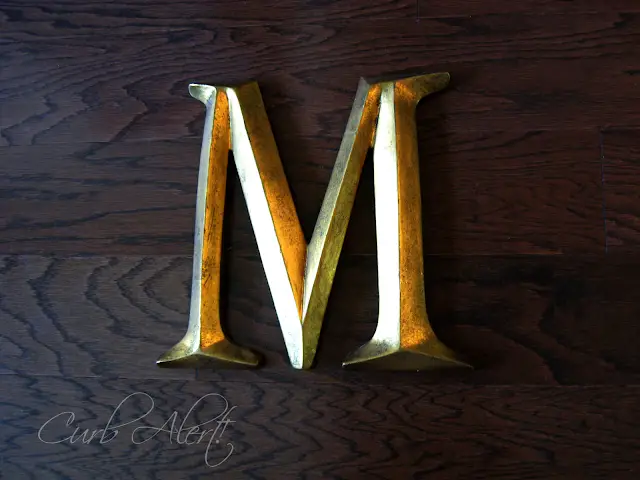 …and these gold candlesticks that I love!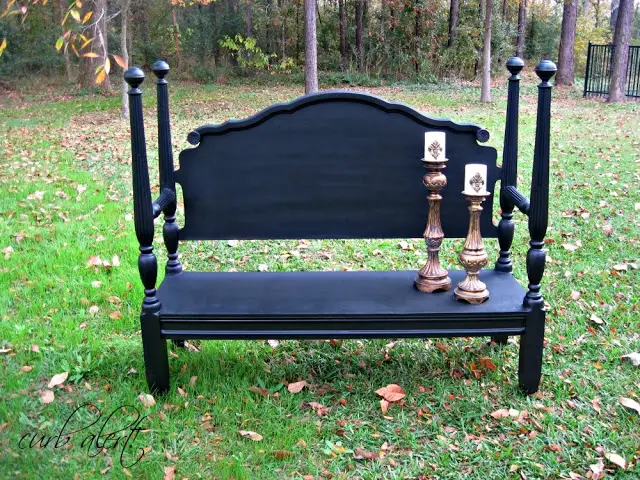 I'm sure my neighbors thought it was quite strange that I was setting up the same photo shoot as yesterday. 
The Pretty Gold: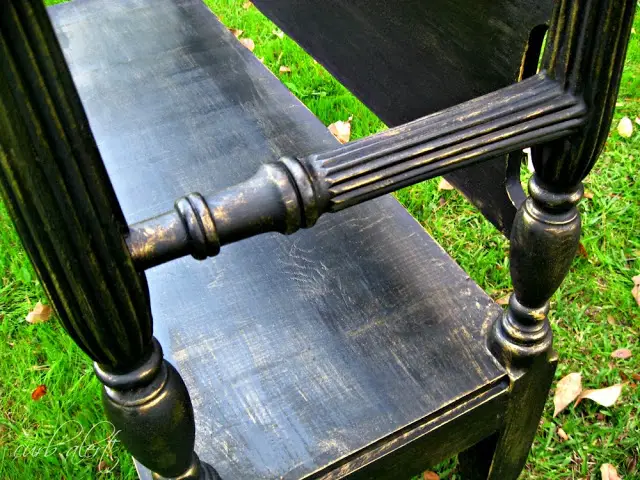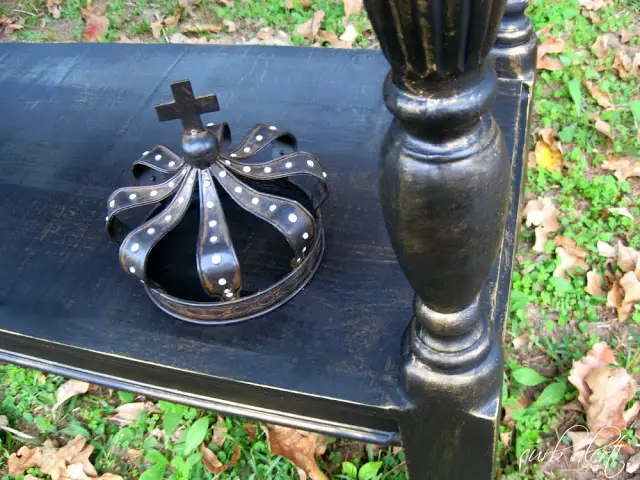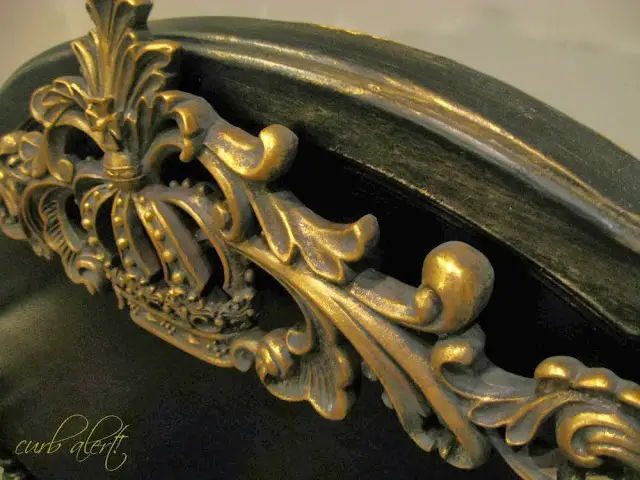 The Sleek Black: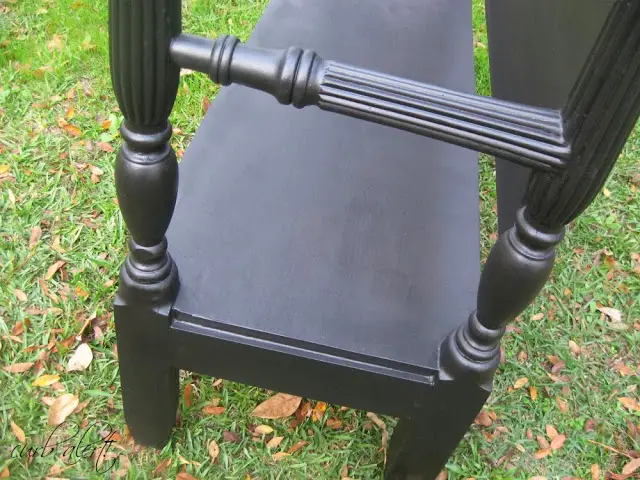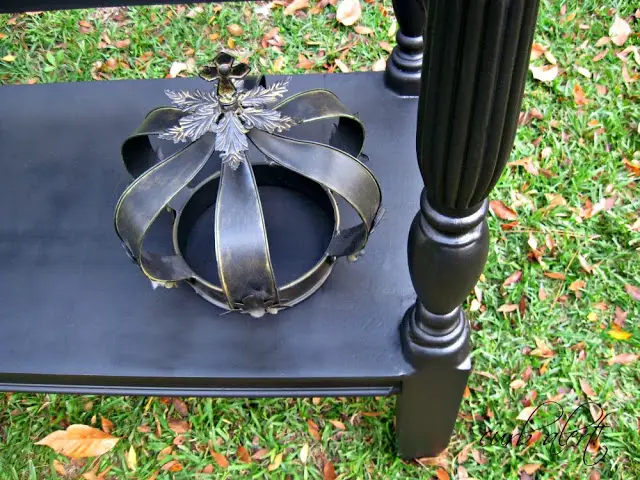 The versatility of this piece will allow me to do so much with it in my home!   I can easily dress it up or down, make it modern or fancy! 
 I am so pleased with how the 
Headboard Bench
 turned out. 
I cannot wait to use it for many years to come!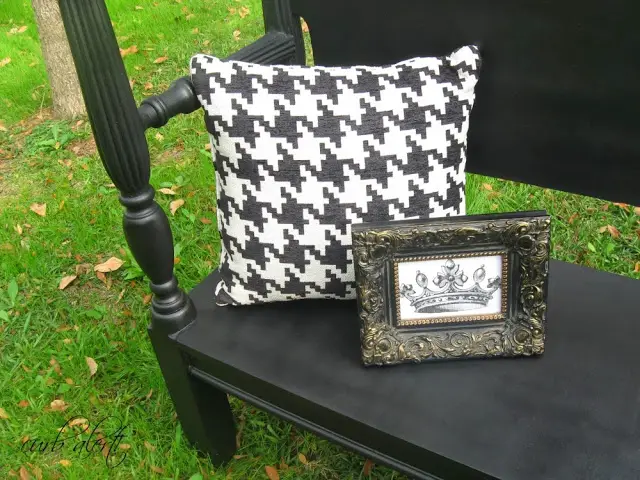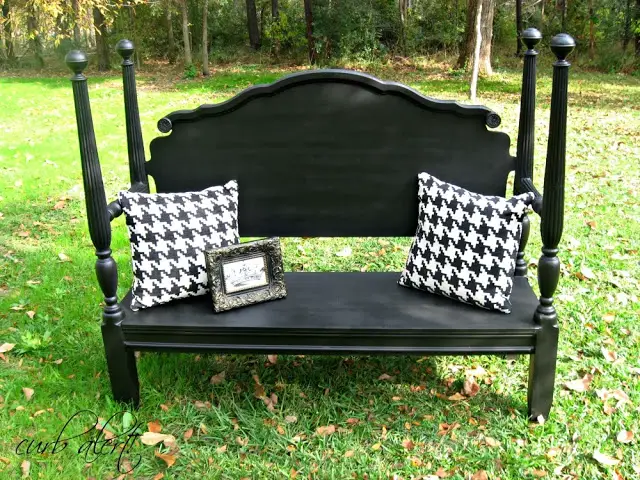 Thank you so much for all of your positive feedback here on the blog and my social media sites.  It's such a joy to share a bit of my hobby with you!