I should be working on my
12 Days of Christmas Home Tour
but I recently just finished up this beauty and can no longer contain myself!  I have to share it with you first.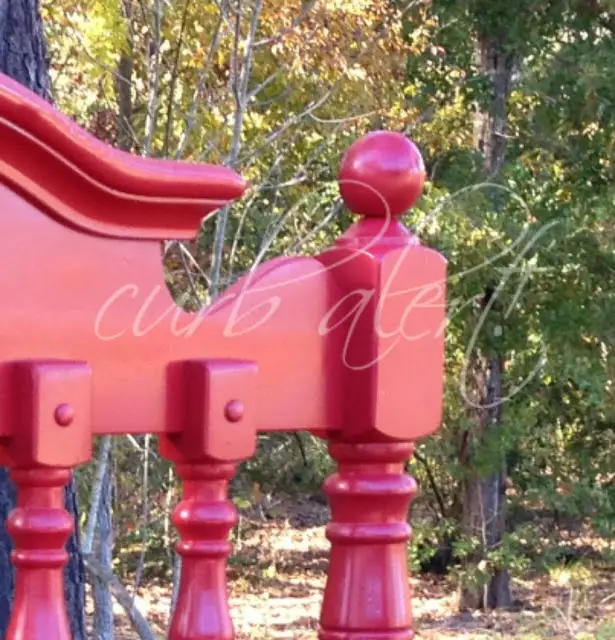 Old Twin Headboard – looks like something that one of the Brady Bunch boys slept in, don't you think?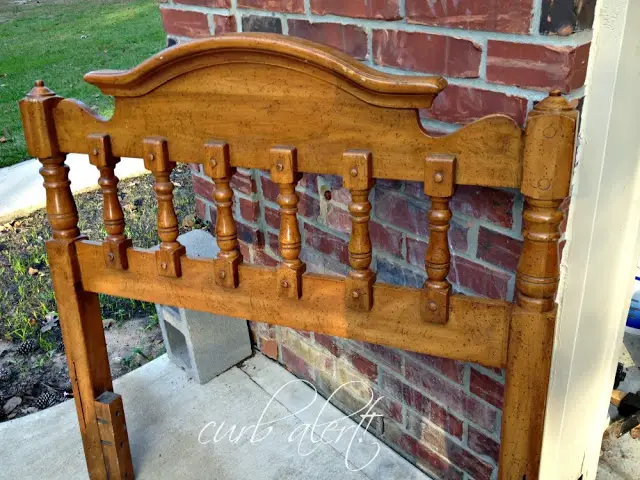 Of course I loved on it a bit and worked a little CHRISTmas magic.  Do you want to see it now?
I'm on a bit of a bench roll and really crushing on them lately!  Let's just say I am hooked and have a few in the works….hopefully to sell in my
Renewal Shop
!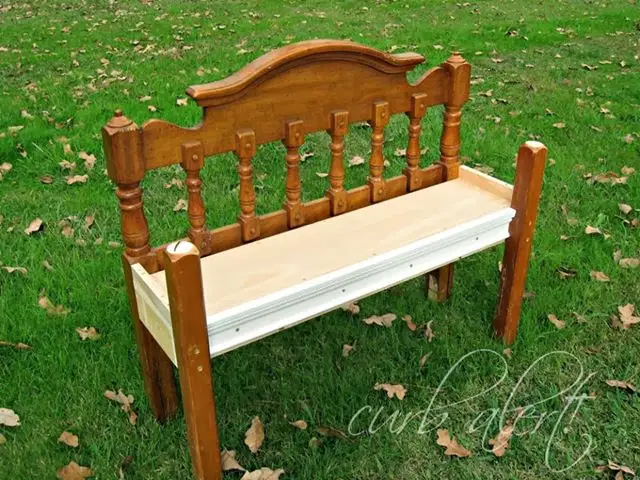 A little nip here and tuck there and a few hours later she turned out fantastic!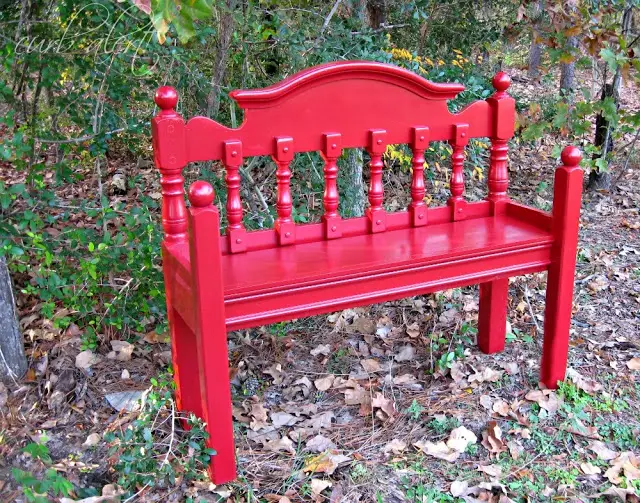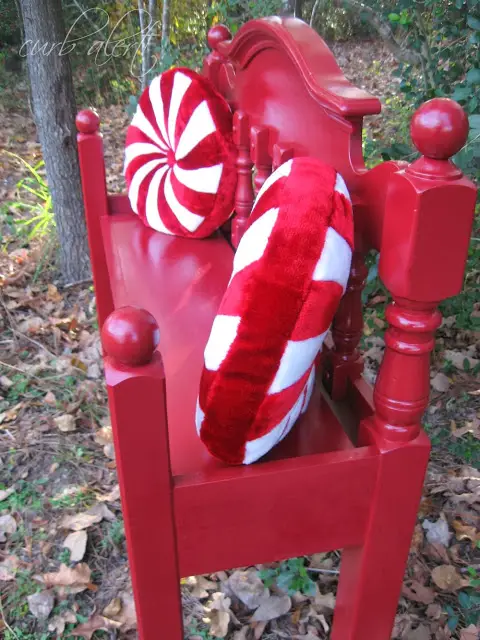 You know how much I LOVE red!  I just couldn't resist to use it on this gal.
Peppermint Pattie
The name suits here well don't you think?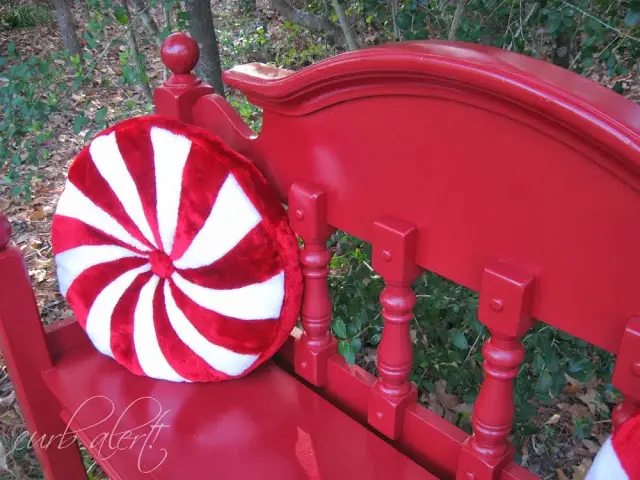 How many angles can you possibly photograph a bench? … not enough obviously!   I cannot help it, it looks so pretty!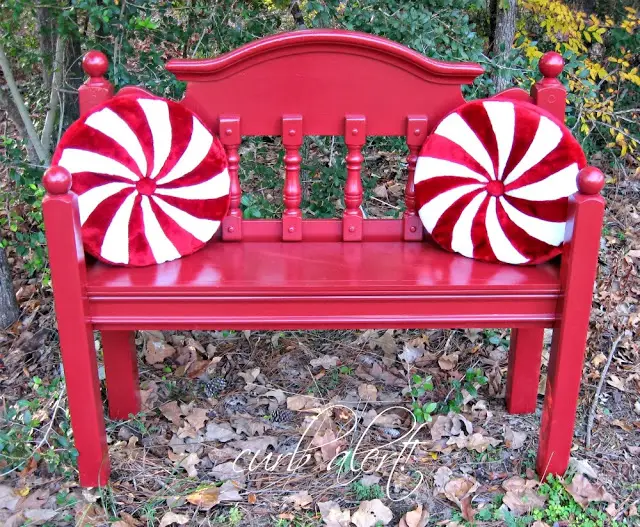 Sell her in my
Renewal Shop
, yeah right!  Somehow I convince myself that I need to keep each creation and they never make it out the door. 
It definitely puts me in the CHRISTmas spirit!
Tell me what you think, would you be tempted to keep her too???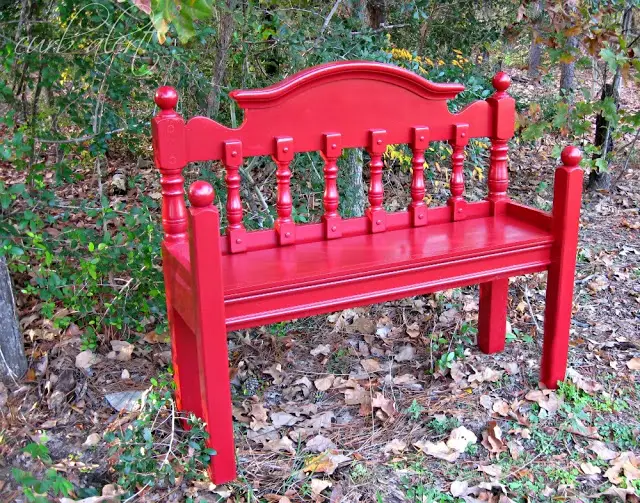 And because I love a good Before and After photo shot, I'll leave you with this: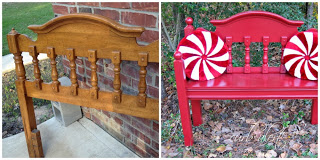 Happy Treasure Hunting!
You can see what I did with my Headboard Bench in my home. 
I may or may not be ready by Thursday, wish me luck!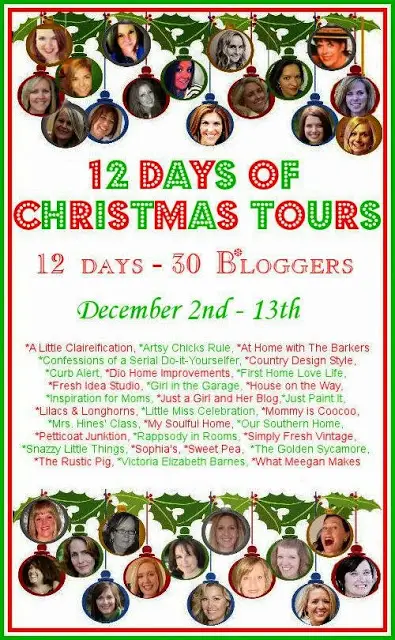 and…