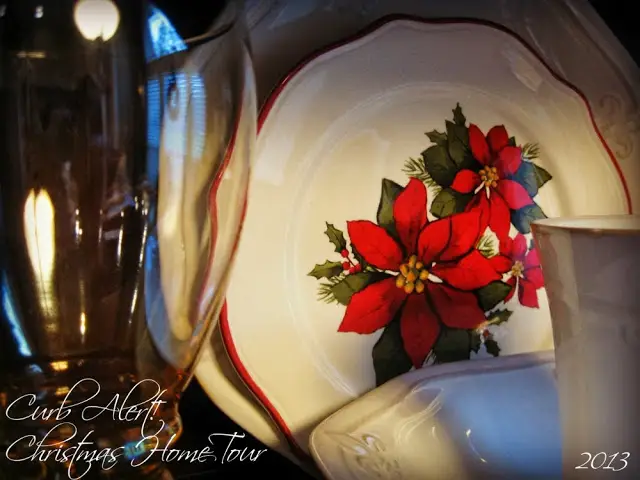 I have to admit I was pretty shocked when they asked if I wanted to join in on the 
12 Days of Christmas Home Tour
.  Who me?  The girl who shops secondhand, or at the curb and loves to follow along dumpster trucks on trash day?   Yes, this girl.   Are you ready to see my new home?   I hope you are inspired at how I have made our House a Home on
our Trash to Treasure budget.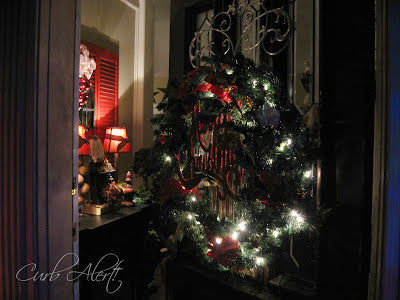 I decided to keep it a bit low key this year.  Mostly due to the fact that I totally procrastinated we recently moved and I have had a hard time locating all of my goodies.   That being said, I was still bound and determined not to spend a dime on decorating.
Our entryway is pretty simple..  
A nice cozy chair.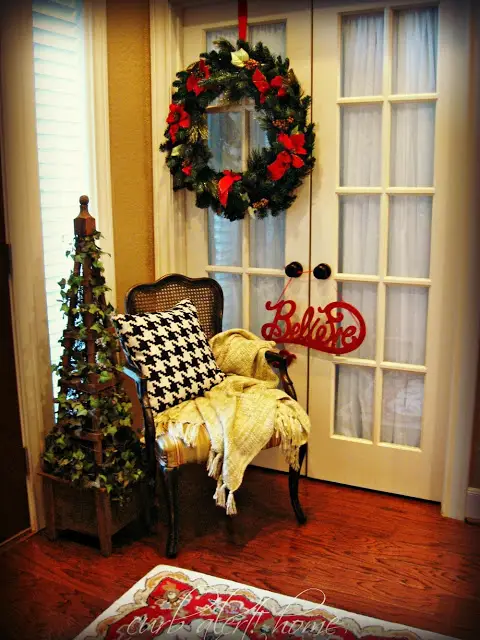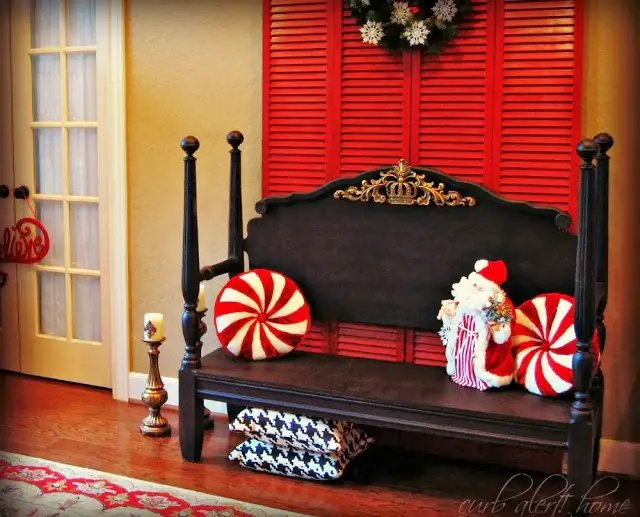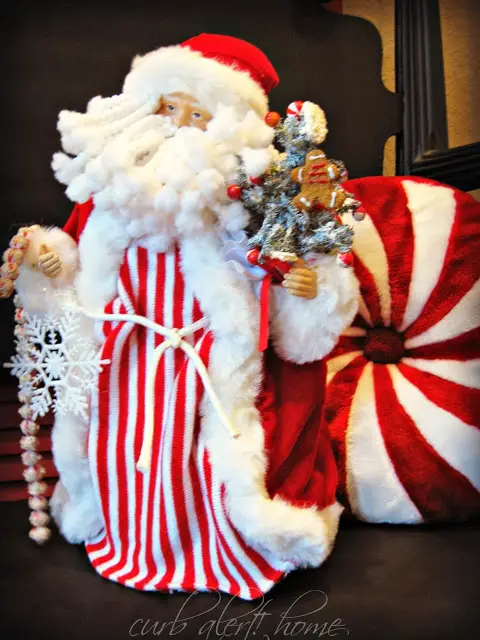 Our home is a bit traditional and I have tried to decorate it in warm tones.  Instead of  bold colors on the walls as in our previous home, I only have it in pops of color.  For now I am enjoying the calmness of it and to me it speaks HOME.
"HOME is where your story begins"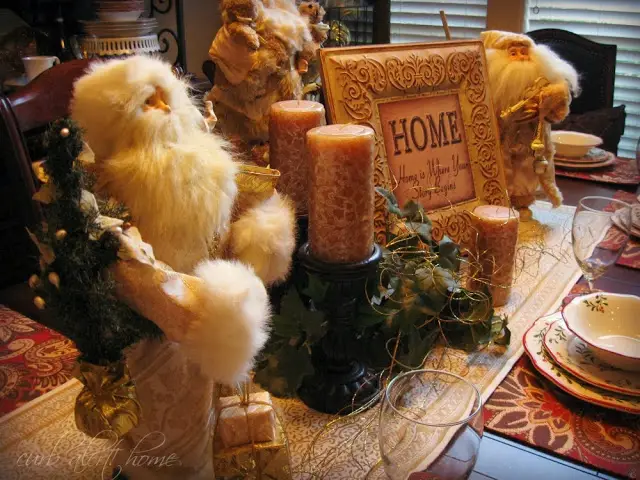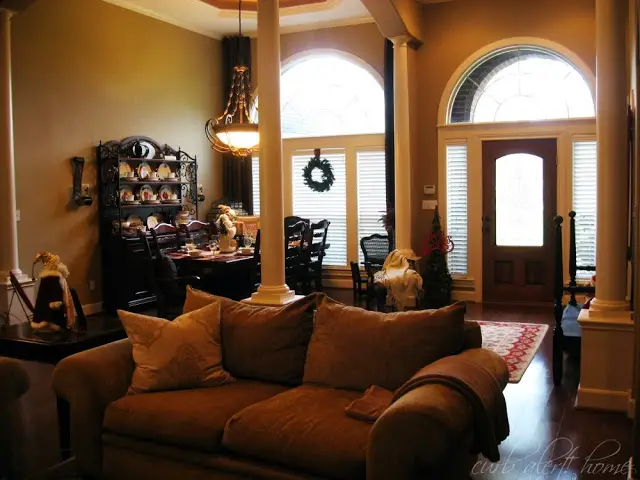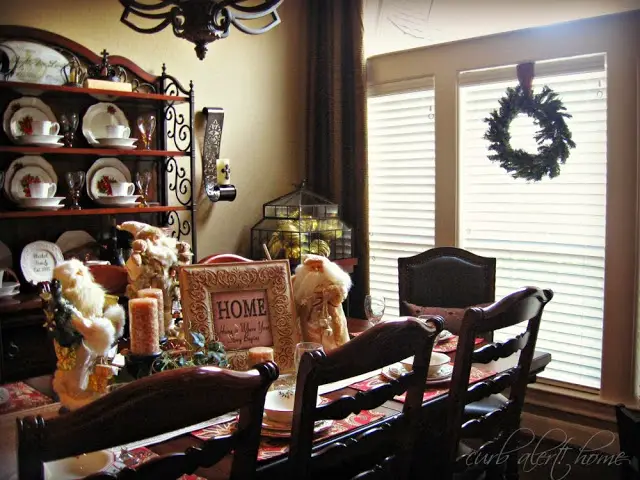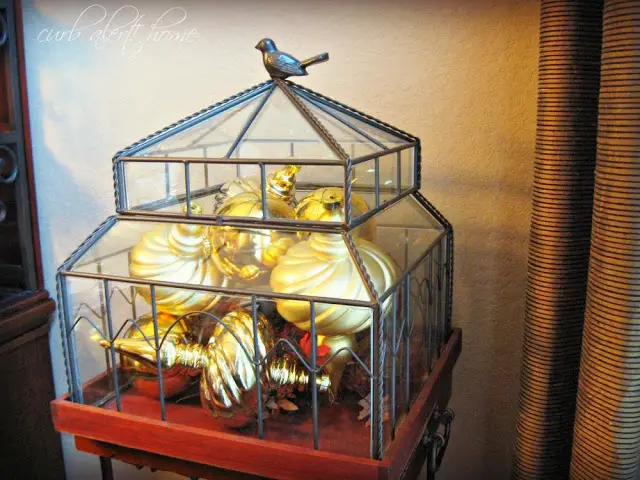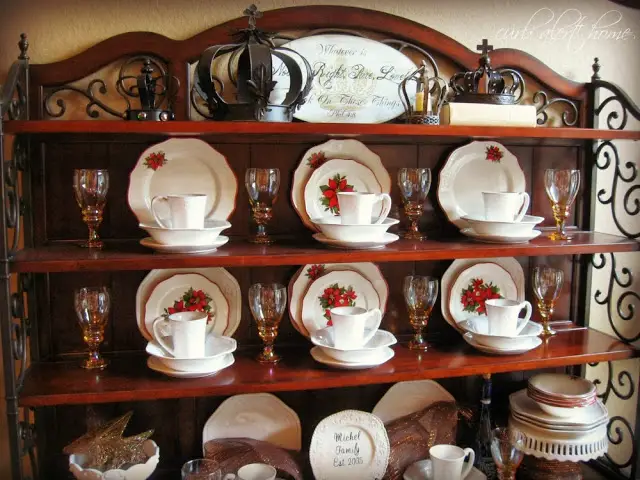 I love displaying my Christmas Plates, and Crowns, and Santas.  It's fun to add to these collections as the years go by.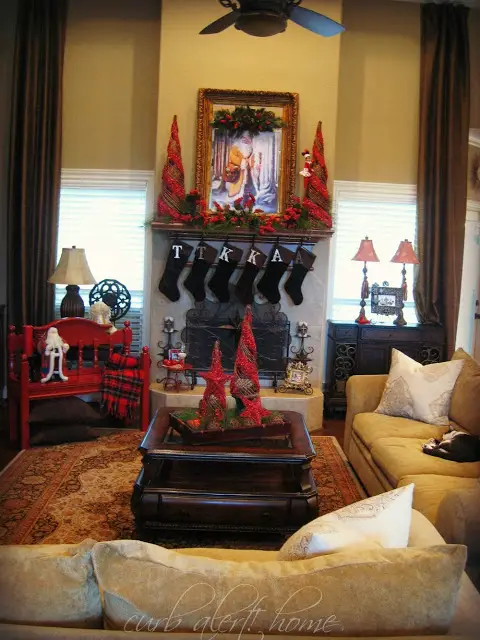 My main focal point this year is my newest
red headboard bench
.  I think it's the perfect spot for Santa to sit and rest while he eats a little snack of milk and cookies.  I posted more about this bench
HERE
.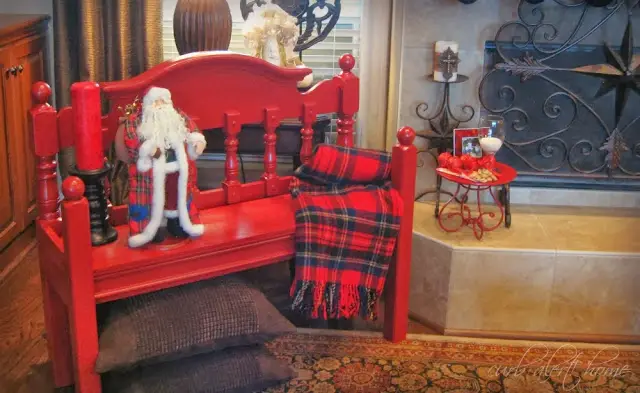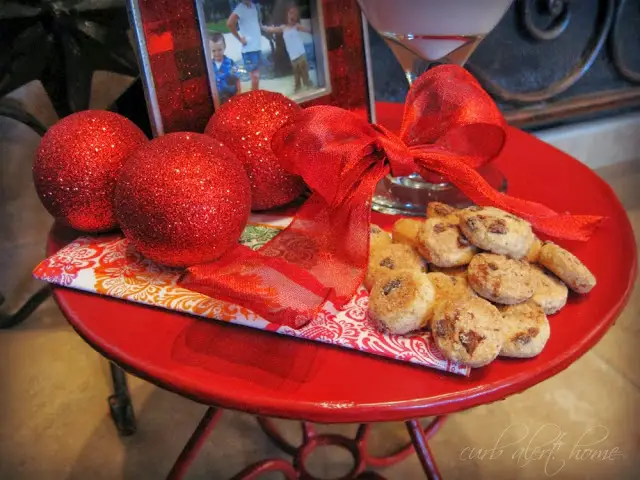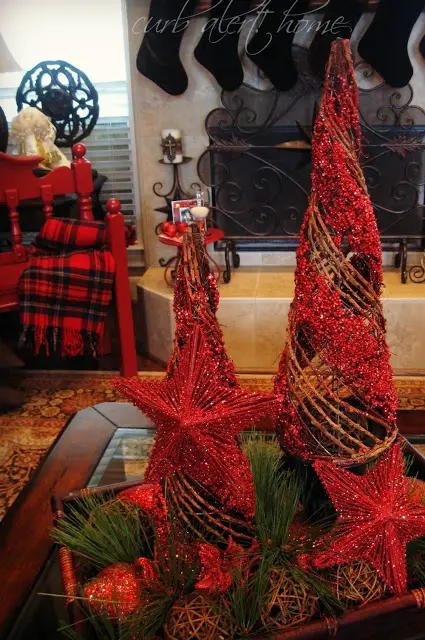 I had a few helpers today, although they made me do most of the work!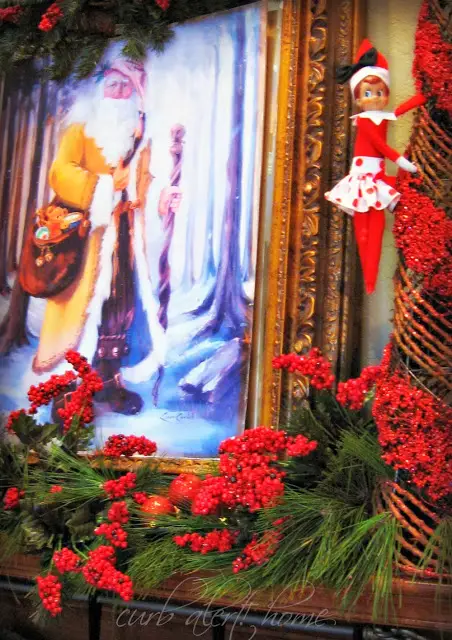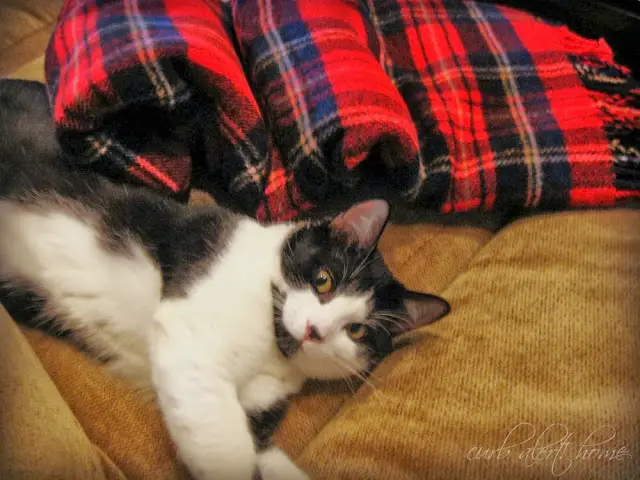 And finally the kitchen!  For not cooking much, I sure do spend a lot of time in there.   That's why I made sure to have it overlook all of the main living spaces so that I could enjoy my family time while pretending attempting  to make gourmet meals!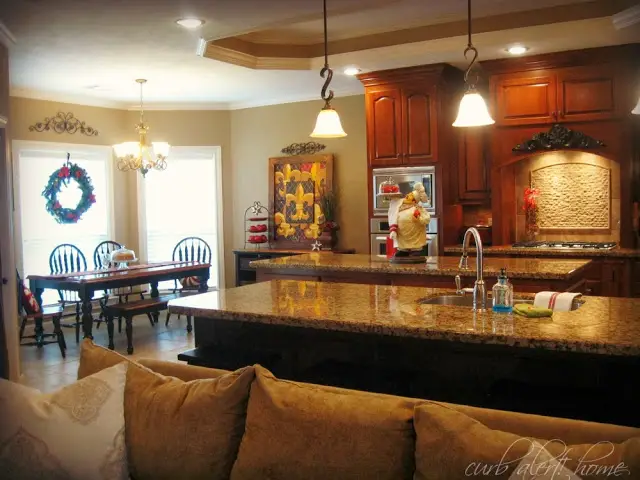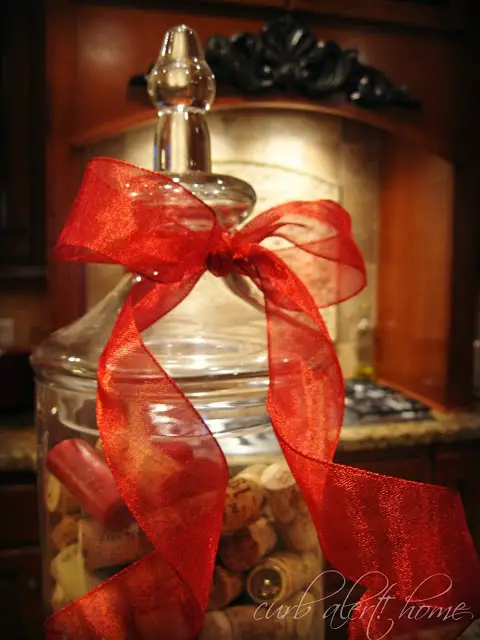 It's amazing how festive something looks with the simple touch of a red bow!
Again, I tried to keep it  S I M P L E.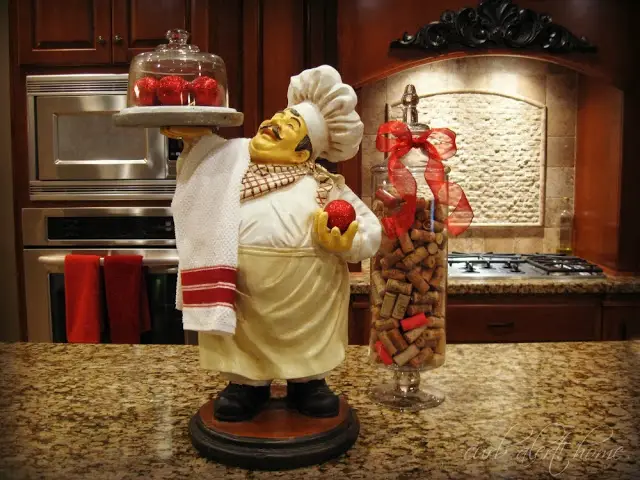 The REAL Chef in the family…aka Chef Boyardee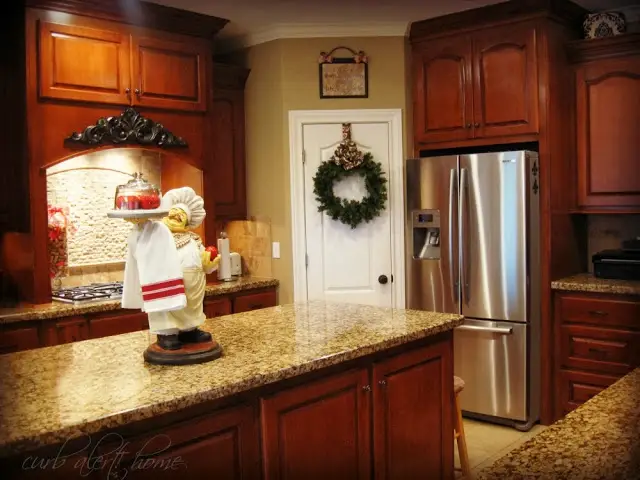 Were you able to spot the Curb Alerts?  There were many of them right before your eyes!
I hope I did them justice and displayed them beautifully.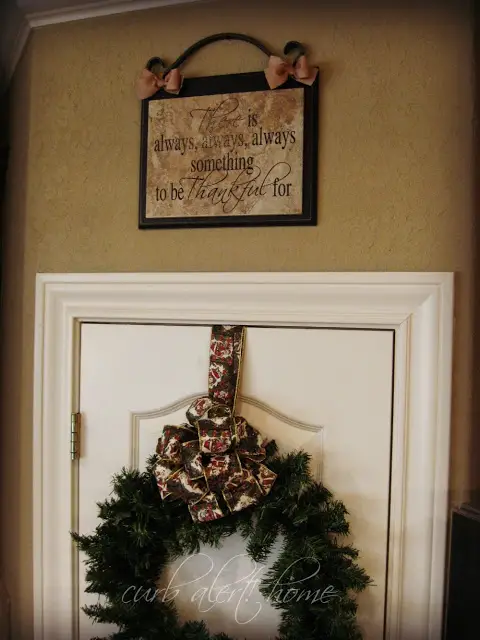 I admit that I missed decorating with my cute whimsical DIY  projects like my Tacky Sweater Christmas Party, Faux Mounted Deerhead, Bathing Snowman, Loofah Sponge Wreath, Holiday Door Frame.
 You can see all of those cute ideas by visiting my Page –
"
DIY Christmas Ideas
"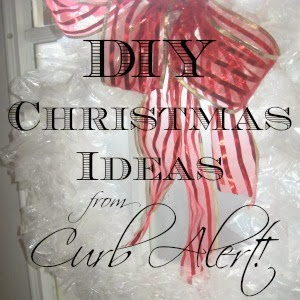 *sharing at Coastal Charm
Thank you so much for stopping by my Christmas Home Tour.  I hope you will come back again for a visit and also visit my cohosts as they share their beautiful homes this week.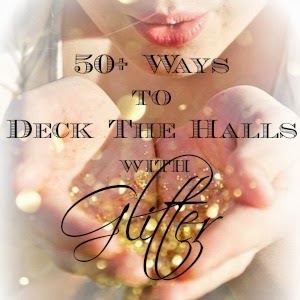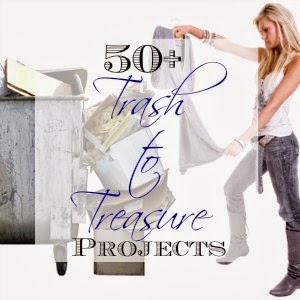 Curb Alert! Projects