Every summer our church hosts a fabulous and fun Vacation Bible School for our kiddos.  This year I coordinated the craft area, along with the help of my good friend.  We are a good team – She is the meticulous teacher/planner, I am the supply shopper/decorator.  It works well!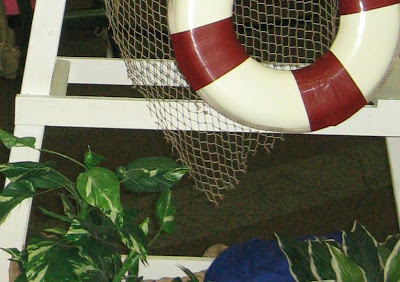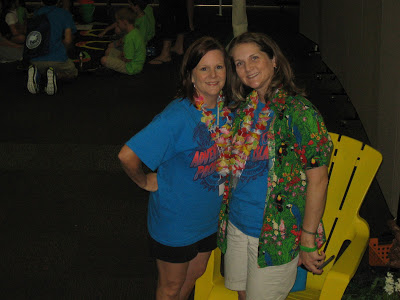 This year our theme is Adventures on Promise Island and it reinforces God's promises to us (like a lifeguard). HE is there for us, HE cares for us, HE gives us all that we need.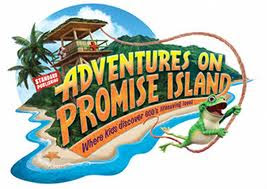 Promise Island = Beachy themed decorations and I just happen to live in a community that lives on and near the water.  A win-win situation for a lot of discarded freebies on the curb!  Fits right into my allotted decor budget!
You may recall me writing about
collecting 10 plastic beach chairs
for this adventure.  Well, we used all of  those chairs and along with them I
swiped from the curb
 added a few lifesaving rings.  I definitely could not resist grabbing them!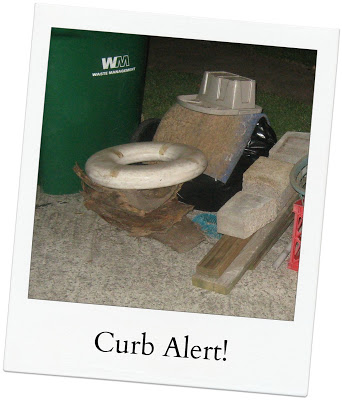 At first sight they are dirty and atrocious!  You know that doesn't scare me the slightest bit!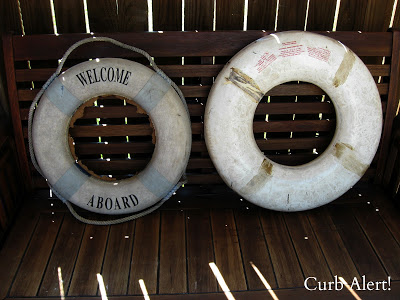 I broke the mirror out of little Miss "Welcome Aboard" (mirror not pictured) and tore off the rope and fabric.  The Styrofoam underneath was very clean so I just wrapped some red duck tape around it and DONE!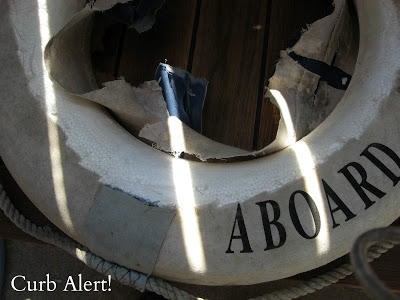 Good as new on one of our beachy chairs. 
See how I transformed the chair 
HERE
.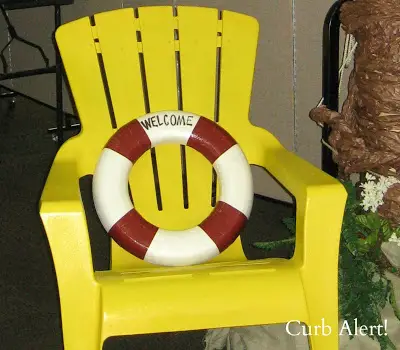 So far so good but wait till you see the second one.  I spray painted the body of the lifesaver and then wrapped the string from the Welcome Aboard around the larger ring with red duck tape.
Please Save Me, Lifeguard, because I am in love with this one!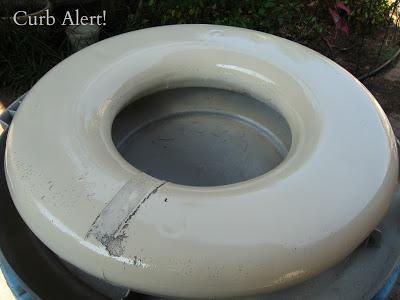 Cute, don't you think?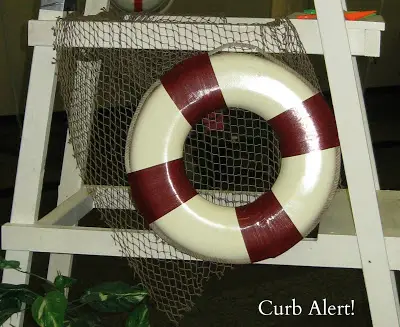 And look how great it looks on our Lifeguard Stand that My Love constructed!  
He sure is a crafty dude – I think I will keep him!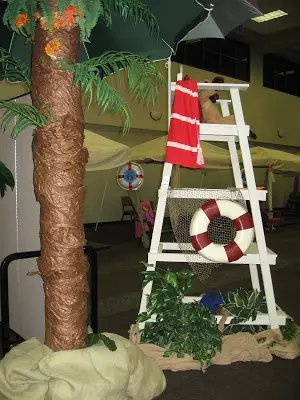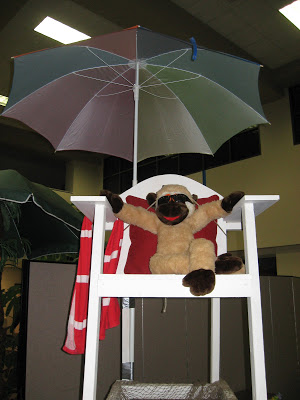 P.S. No "Monkeying" around in the Craft Area!
I am anxious to show you the rest of the decor but we are smack dab in the middle of VBS and I need to get my beauty rest and gear up for tomorrow. 
I'll share more with you later 🙂
Sweet Dreams Sailors!