What do you get when you combine many talented DIY Ladies, a few paint brushes and some old discarded furniture?  You get another great Furniture Makeover Day!
This month's challenge is to come up with a piece that is "Distressed".  HaHa, I think that all of my furniture projects are a bit distressed at one time or another!  But for this time here is what I came up with:
Little Girl's Vanity and Chair Makeover (with a surprise!)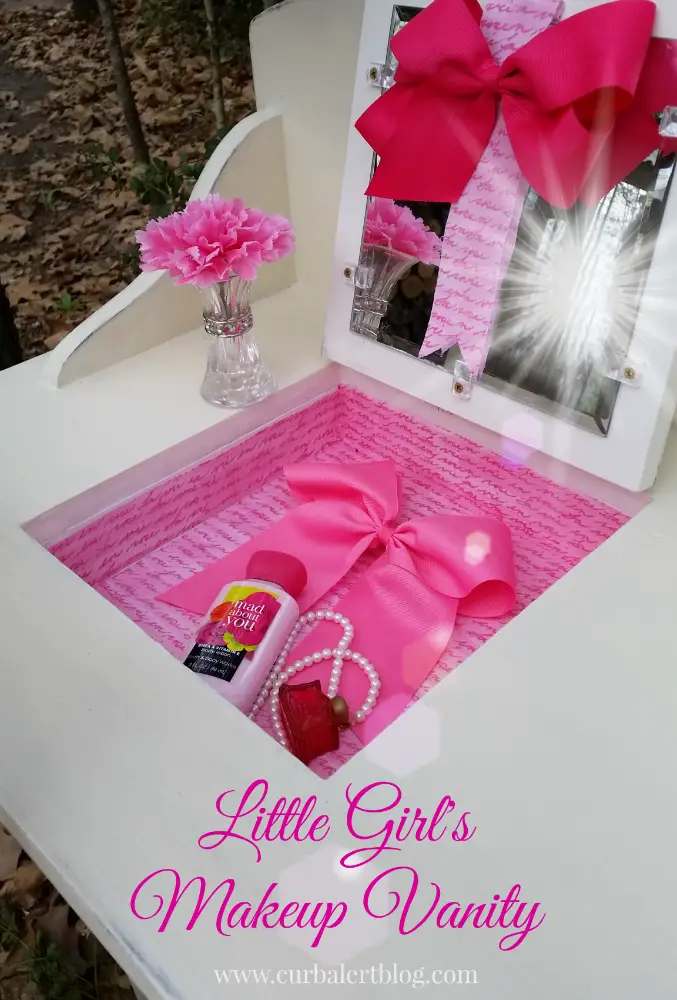 Here are the before shots…
MyLove built from scratch the little vanity table years ago for our daughter.  He did an amazing job but that was ten years ago and now that she is 15 she has outgrown it a bit and currently prefers this desk.  Oh goodness, WhOA! gotta love that pepto colored sponge painting, half of a bunk bed and faux flowered look – forgive my past non-decorating skills.  My girl loved it at the time by the way!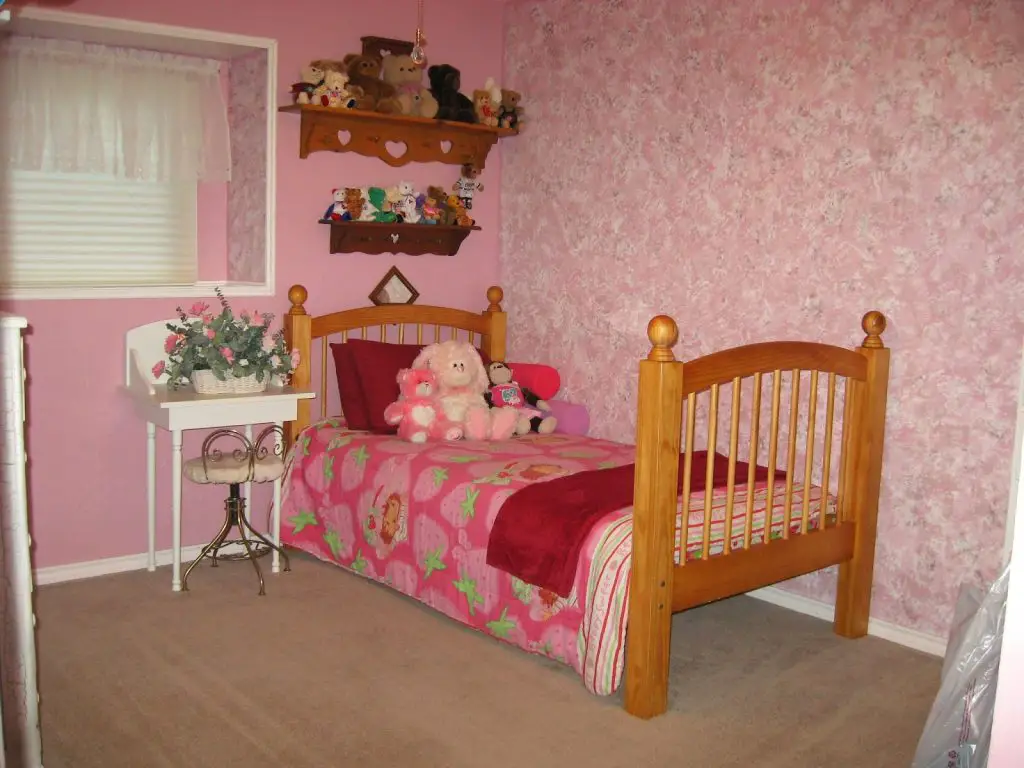 I found this chair at Goodwill for $7.99 and thought maybe once painted that it would be cute with the updated vanity.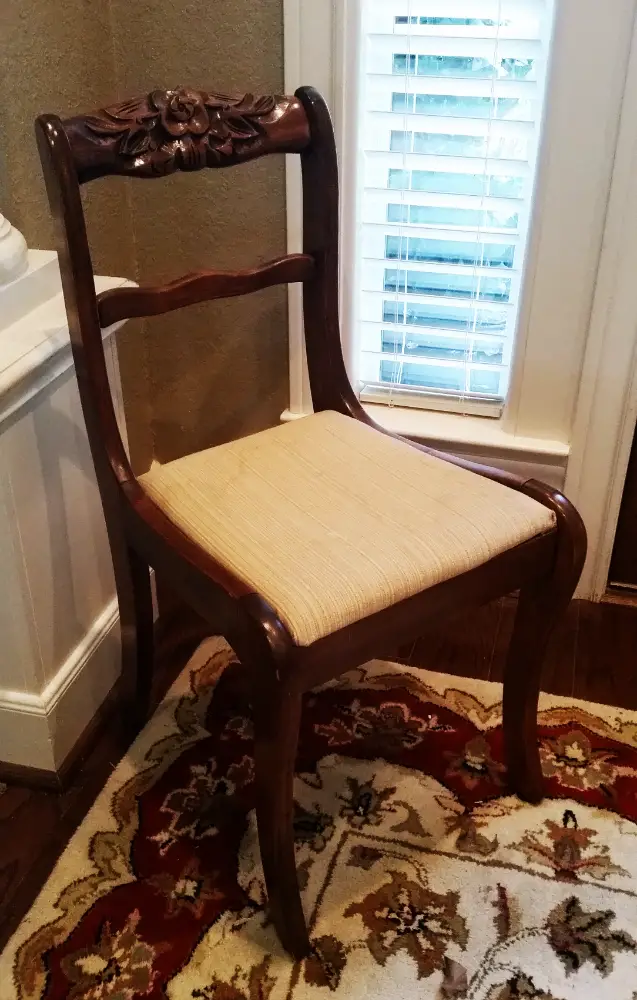 My little one has a $3,000 (gulp!) all white room picked out from the Restoration Hardware Catalog that I am trying my best to duplicate so this is the first part of her new room makeover.   
I decided on white with a hint of black distressing (because her bed is currently black that I plan on painting white also) First I painted each piece with a base coat of black paint only on the edges that I wanted to distress.  I allowed it to dry and then another coat of Annie Sloan Old White.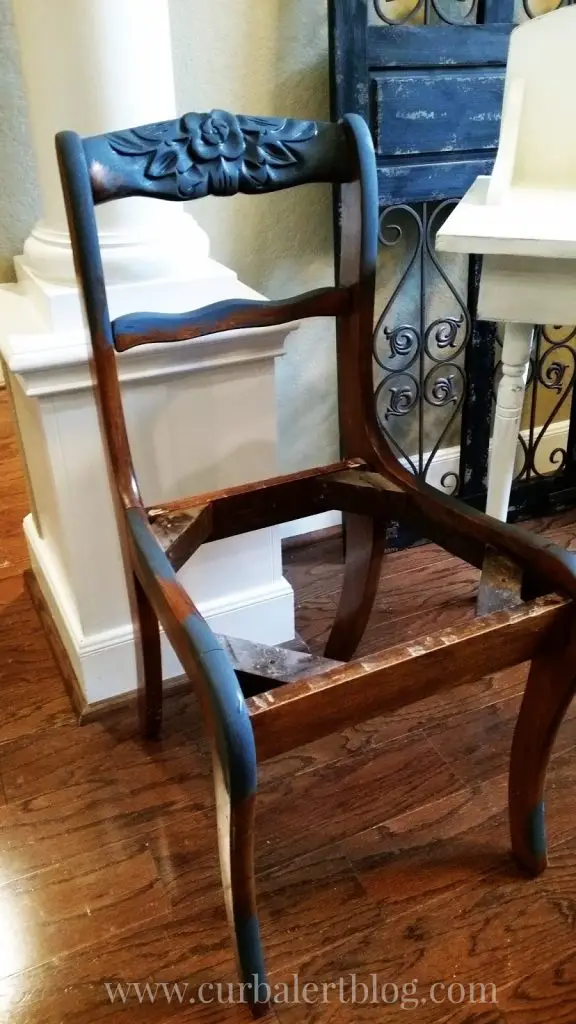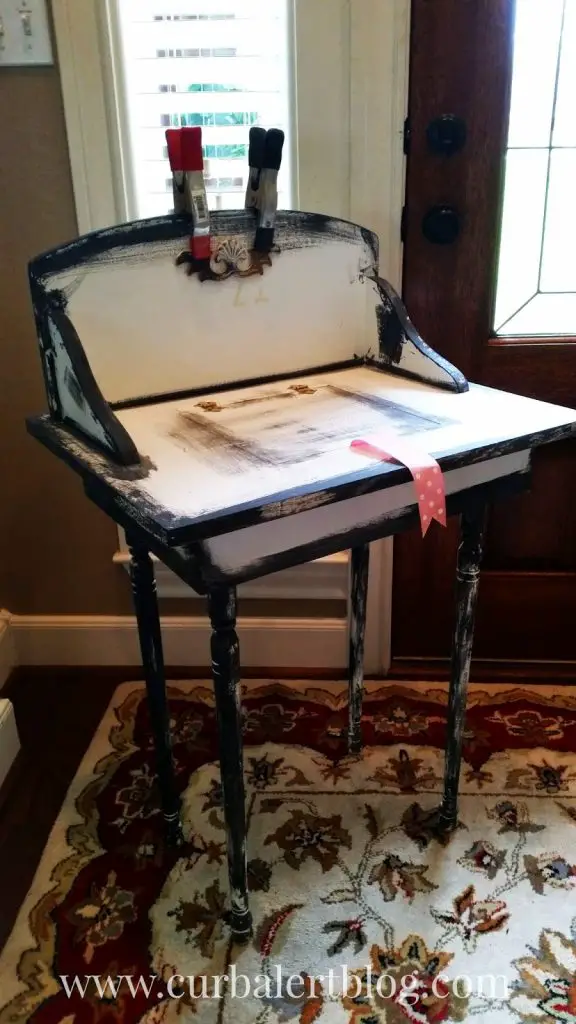 I distressed the edges with a wet rag and the Little Girl's Vanity Set started to come to life!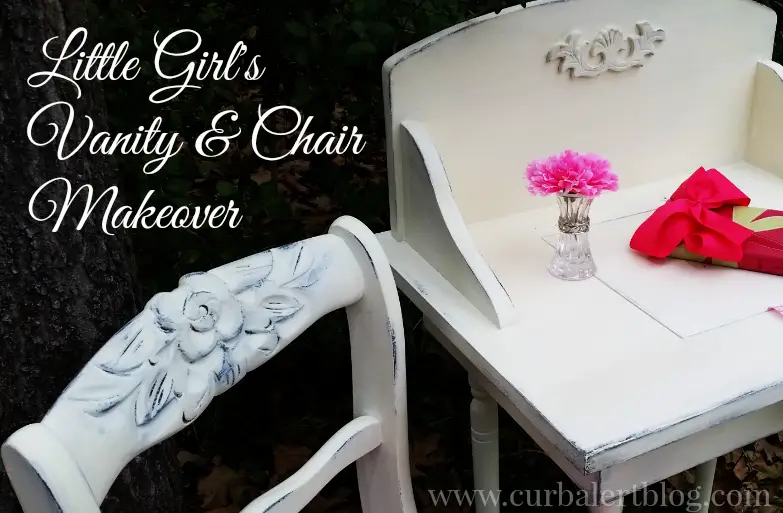 Sorry honey, it won't be ALL white but pretty close!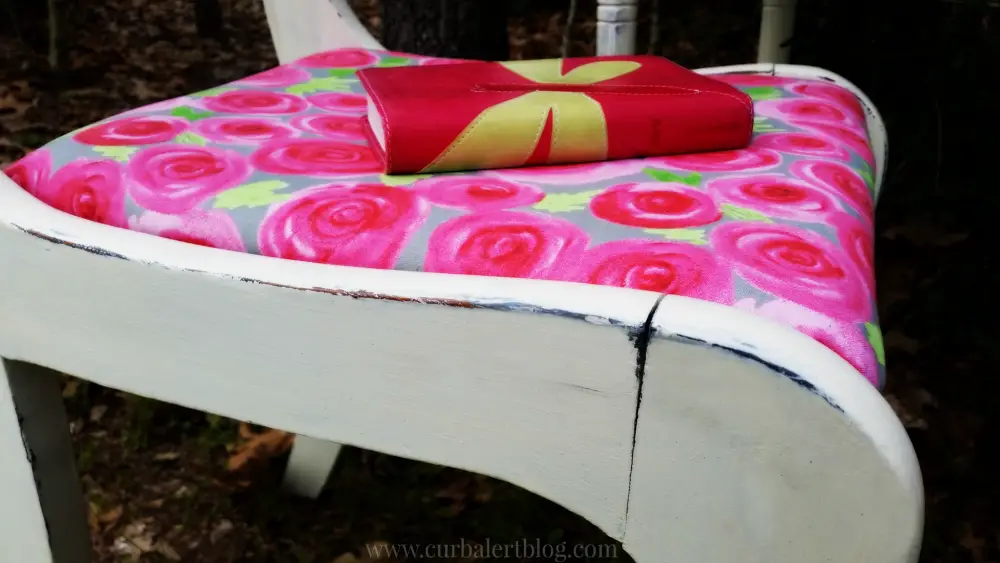 I decided to distress it so the black shows through, but also distressed it back to some of the brown for a bit more character.   I wanted it to look aged and older with sideways mismatched brushstrokes and all!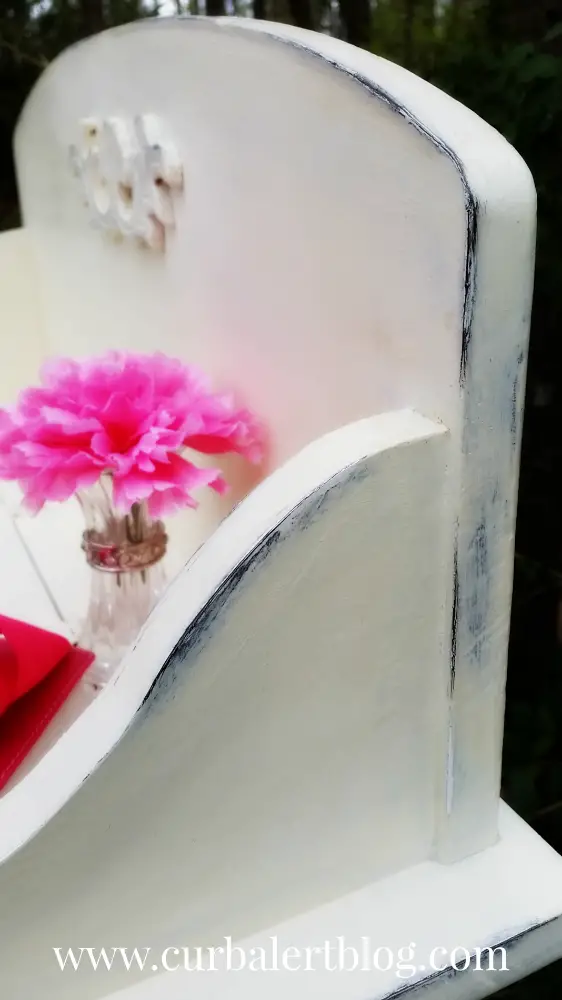 I think they look great together and the hint of distressing marries the two pieces well!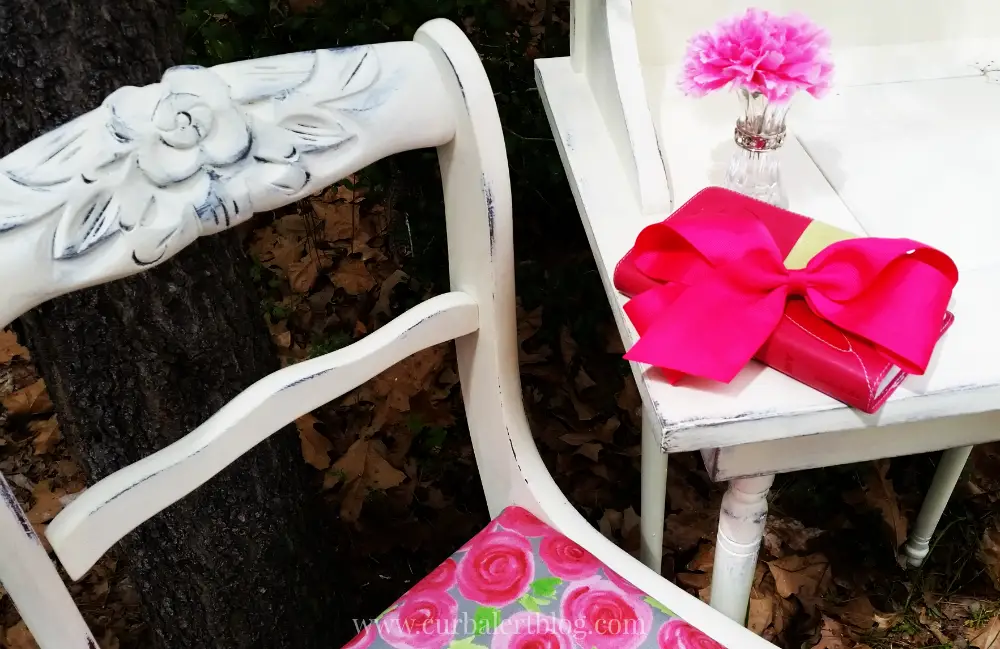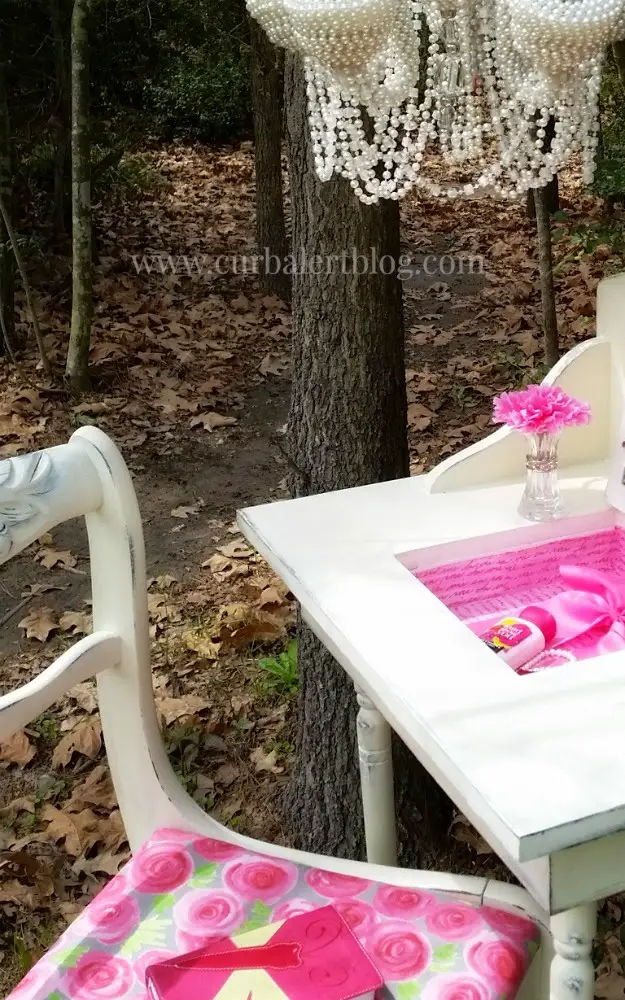 The surprise that I mentioned earlier?  Well it opens up with a cute little space to put all of a girls special keepsakes.   I decoupaged, with ModPodge, some pink fabric scraps that coordinates with the chair pad.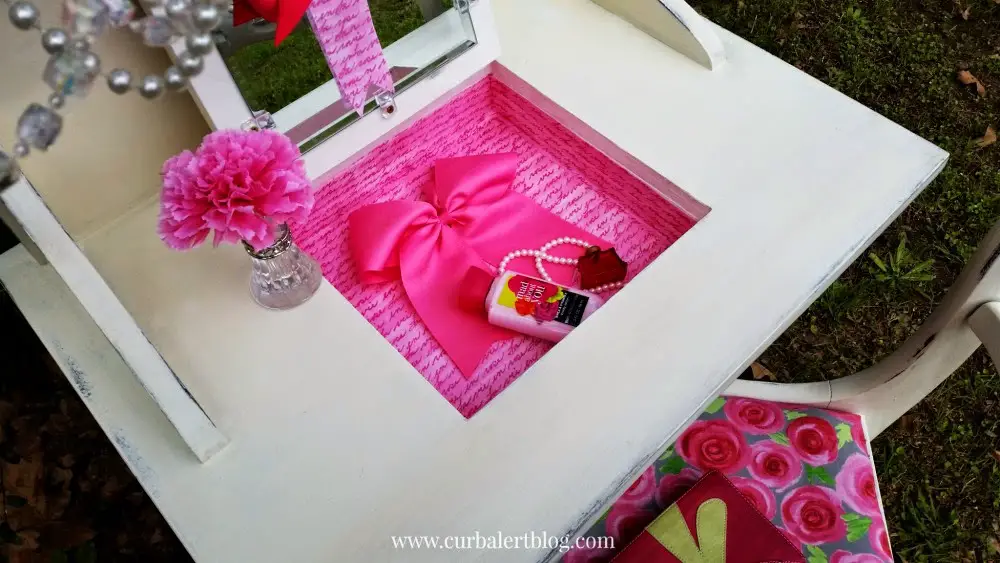 I have to say, MyLove did a great job when he built this years ago, and I'm excited to bring it out of the attic to life again for our youngest to enjoy! 
And do you like the chandelier?  I'll tell you about that DIY in a few days. (hint, it used to be brass!)
Let me recap: She wants an all white Restoration Hardware lookalike room with existing black and red furniture! 
Oh boy, I have my work cut out for me!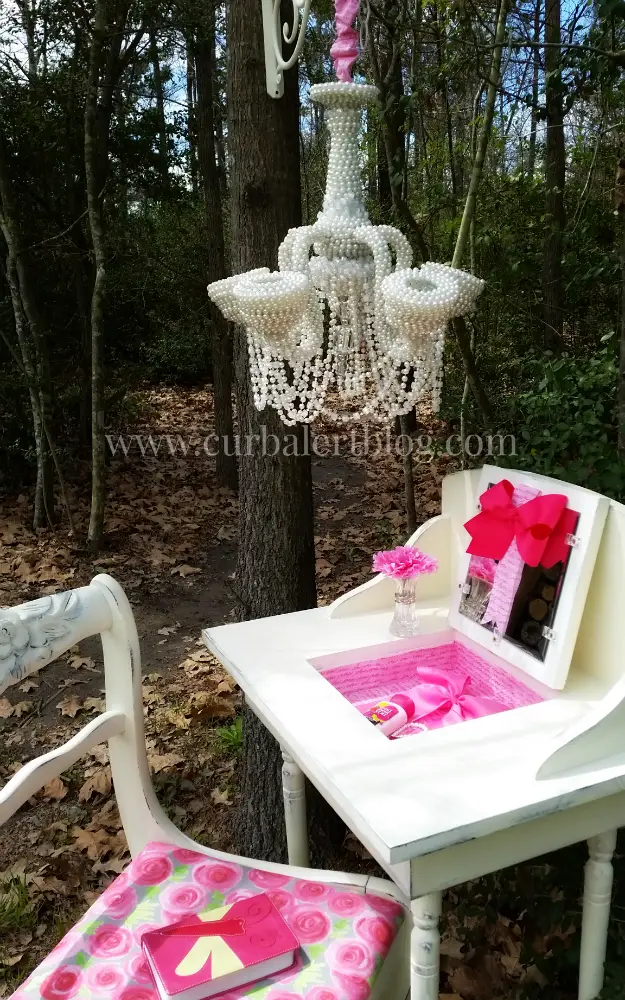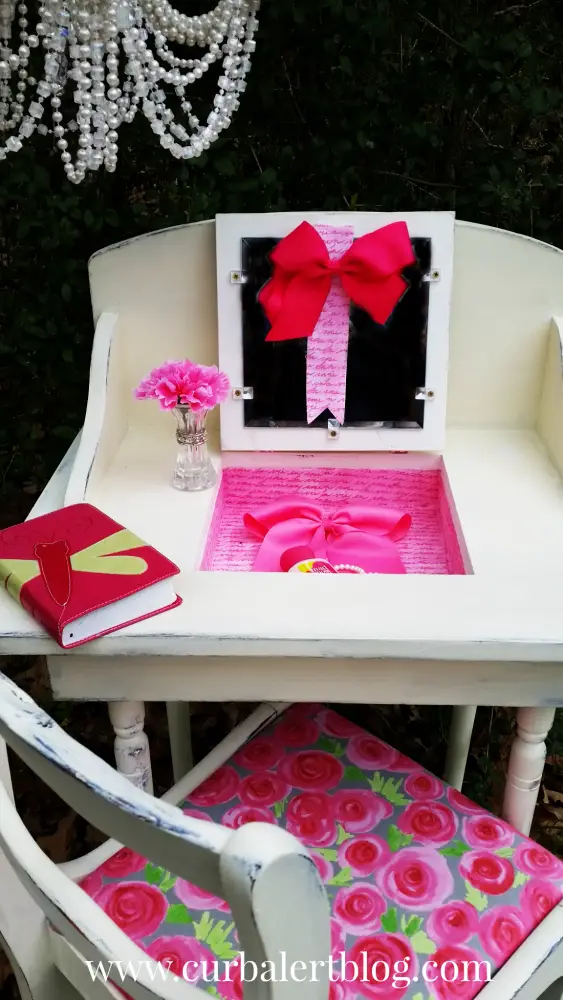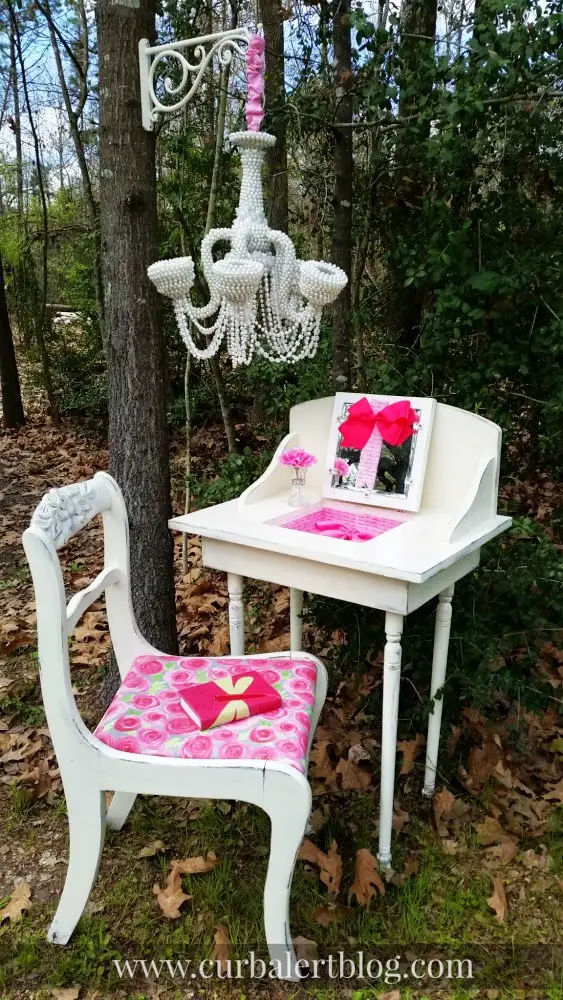 I love how versatile this little table is in that she can use it as a desk or a play vanity for her jewelry and makeup!  I hope she loves it for a very long time.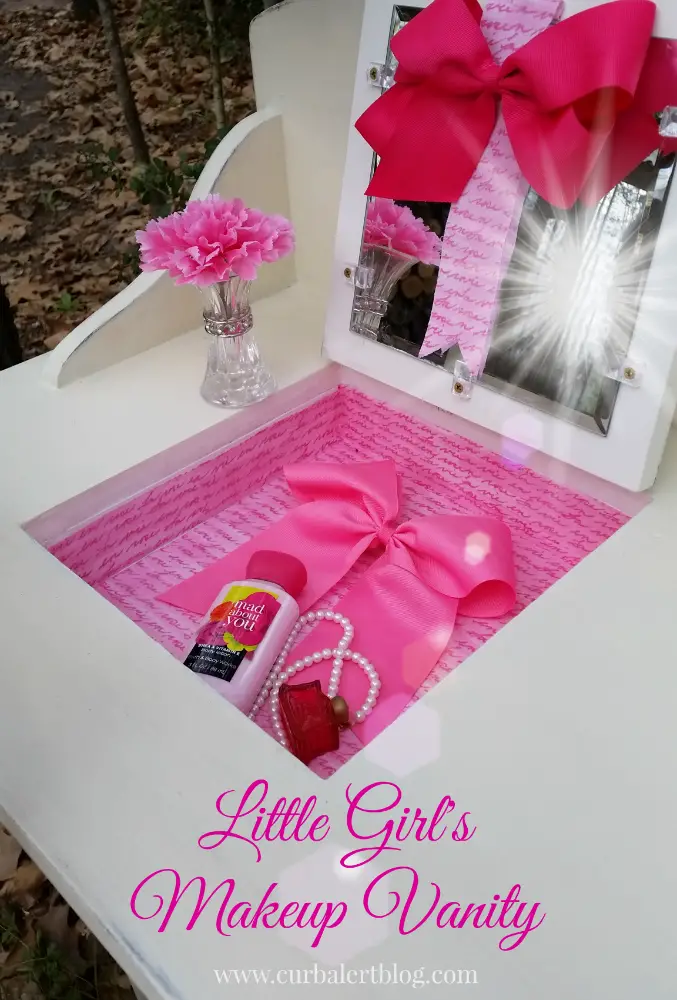 Be sure to visit the other links below where my blogger friends are also sharing their furniture makeovers!  It's one talented bunch of ladies, that's for sure! 
~Tami
<
var linkwithin_site_id = 1065825;
br />