I like pretty things, don't you?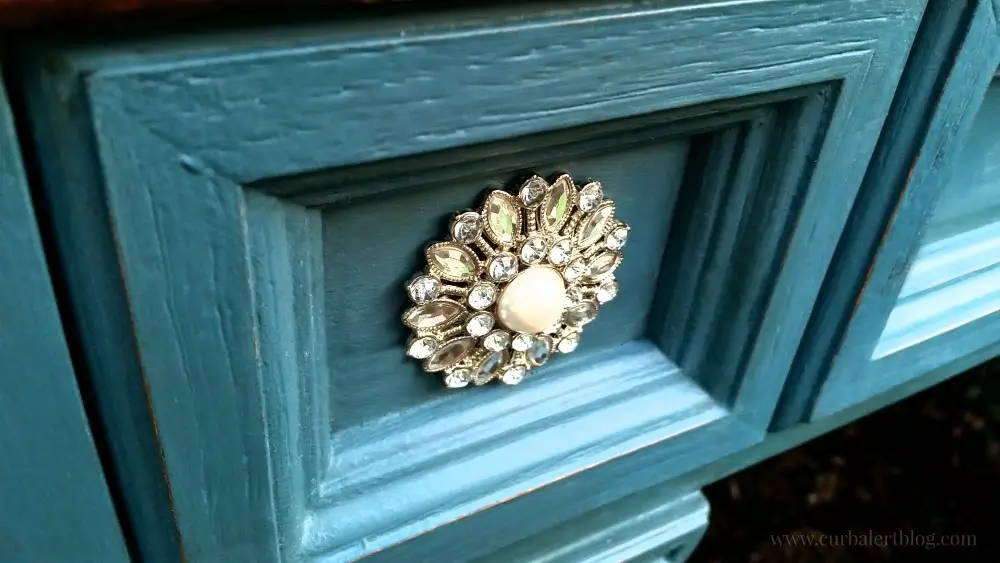 This little Sewing Desk is my newest pretty furniture makeover and I couldn't be more pleased with it!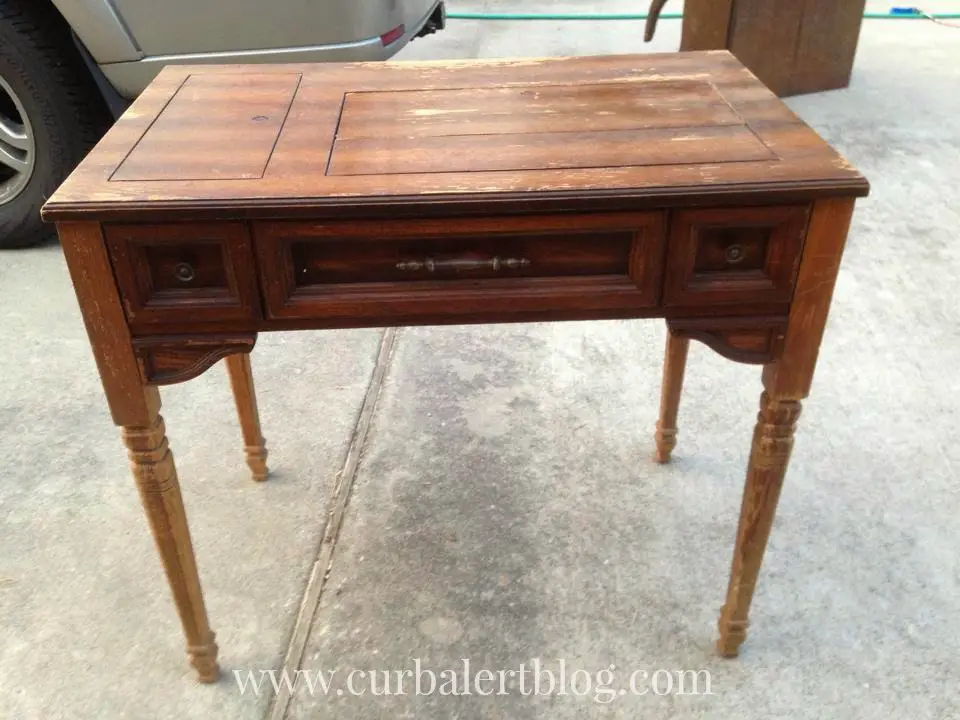 Kindof shabby but for the price I got it, I could not pass it up.
Also, I have picked up items from this seller before and have really gotten to like her so was pleased to do business with her again.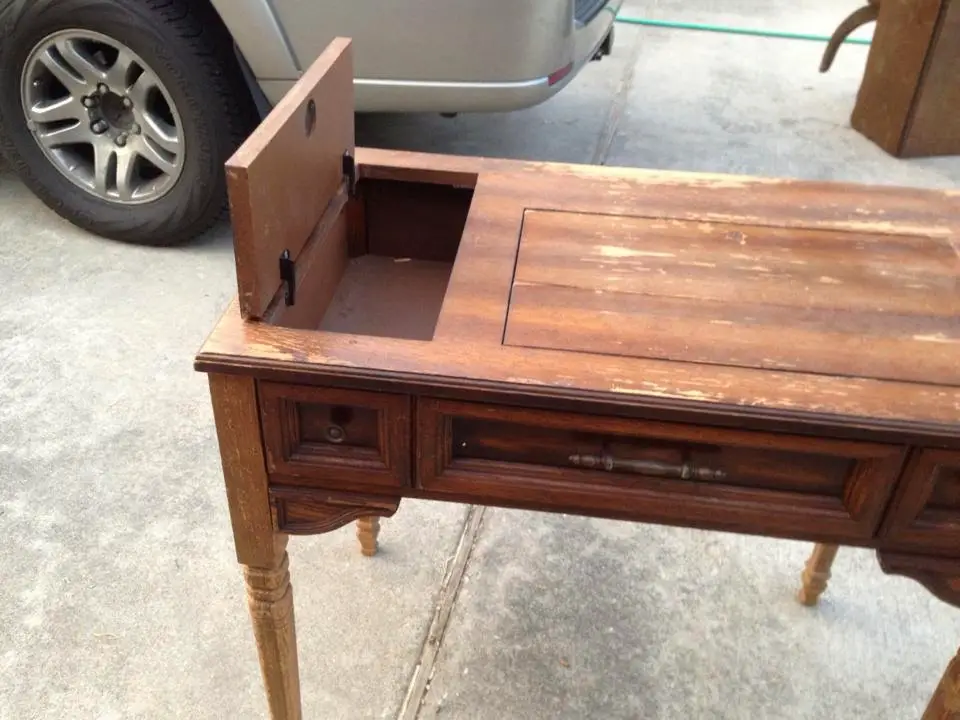 I actually do own a sewing machine but it has been out of commission for awhile.  I really need to get that taken care of so when I saw this I thought it was just the motivation I needed to put myself into gear.
Check out the little cubby spaces and how the top opens up for machine storage…just what I NEED trying to convince myself here as MyLove will probably roll his eyes again.
Amazing that it sat in my garage for less than ONE WEEK!  MyLove would be proud, except that he just stumbled into the desk that I bought at Goodwill two days ago that I have yet to tell him about it.  
Guess he knows now! 
I've been dying to try out a new color: 
Annie Sloan Aubusson Blue
Very, very light Distressing
Clear Wax 
I sure do love it.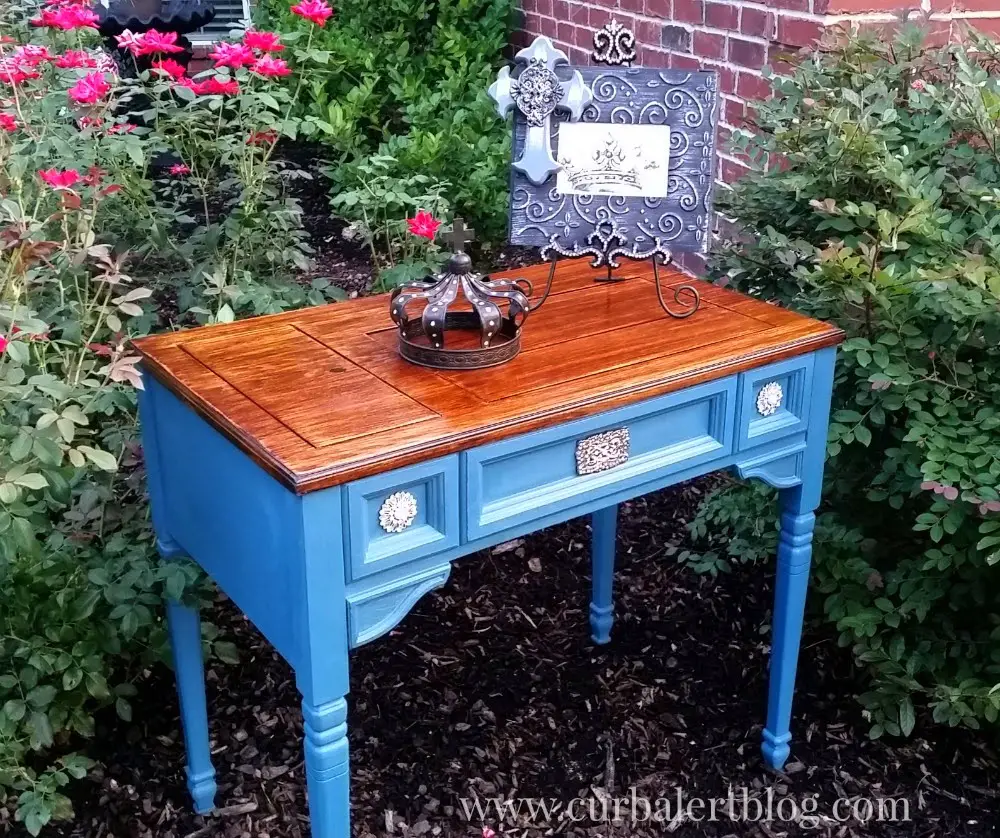 I didn't like the way the knobs that I had on hand looked and was anxious to finish, so I raided my craft stash and found these.  Yes I have been collecting blingy things but we will go into that story another day, 
shall we?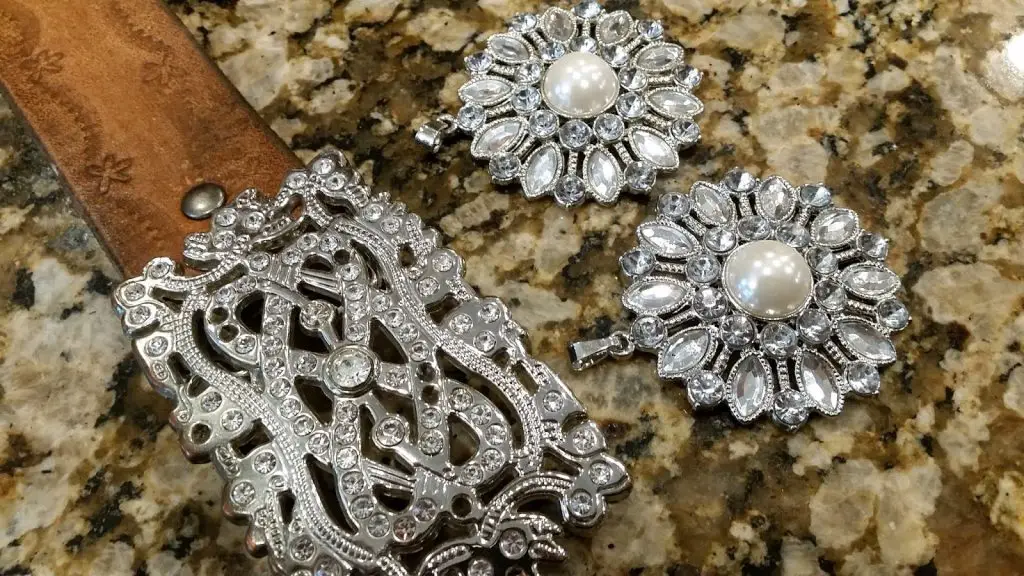 I fixed them up a bit and glued them onto the door fronts with hot glue.  Very easy! 
They add a pretty touch, don't you think?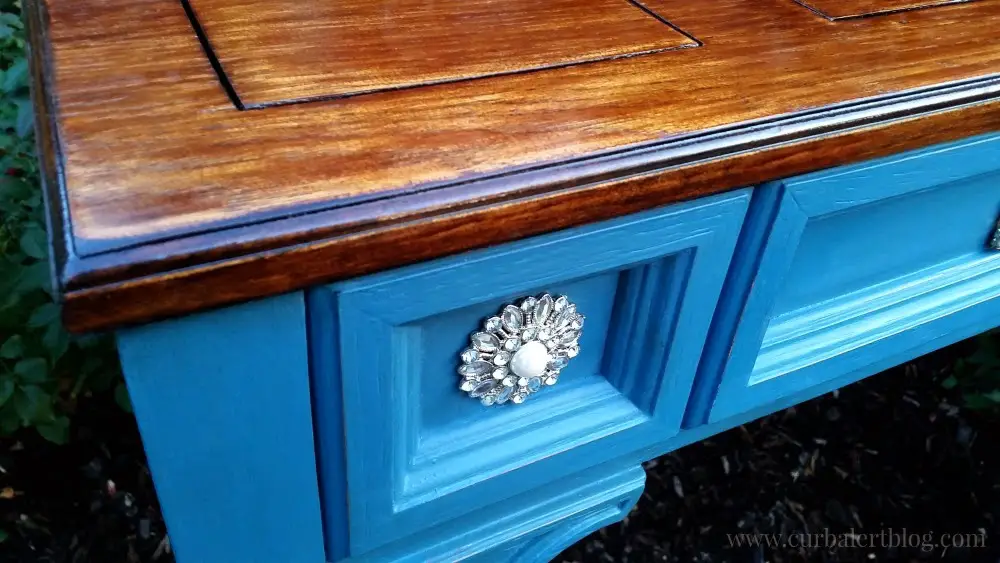 The top is stained with various Minwax stains from MyLove's project leftovers (shhhhhhh) and I have to admit I tried some stain/poly one step and did not like the results.  Next time I will go back to staining and then poly the old fashioned way with my go-to Dark Walnut stain. 
I liked it enough to keep it though and left it as-is.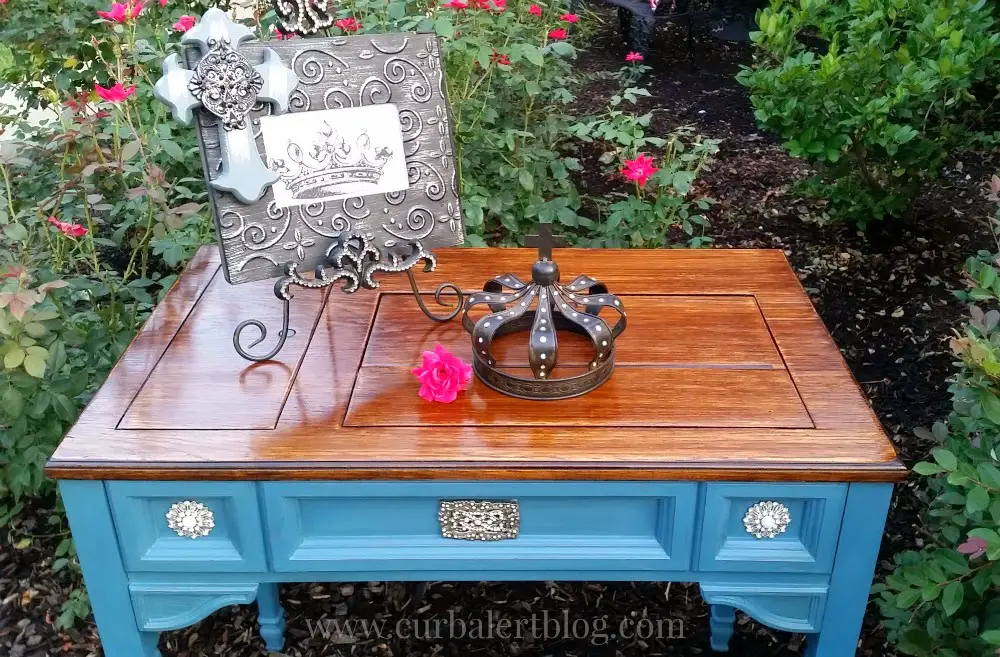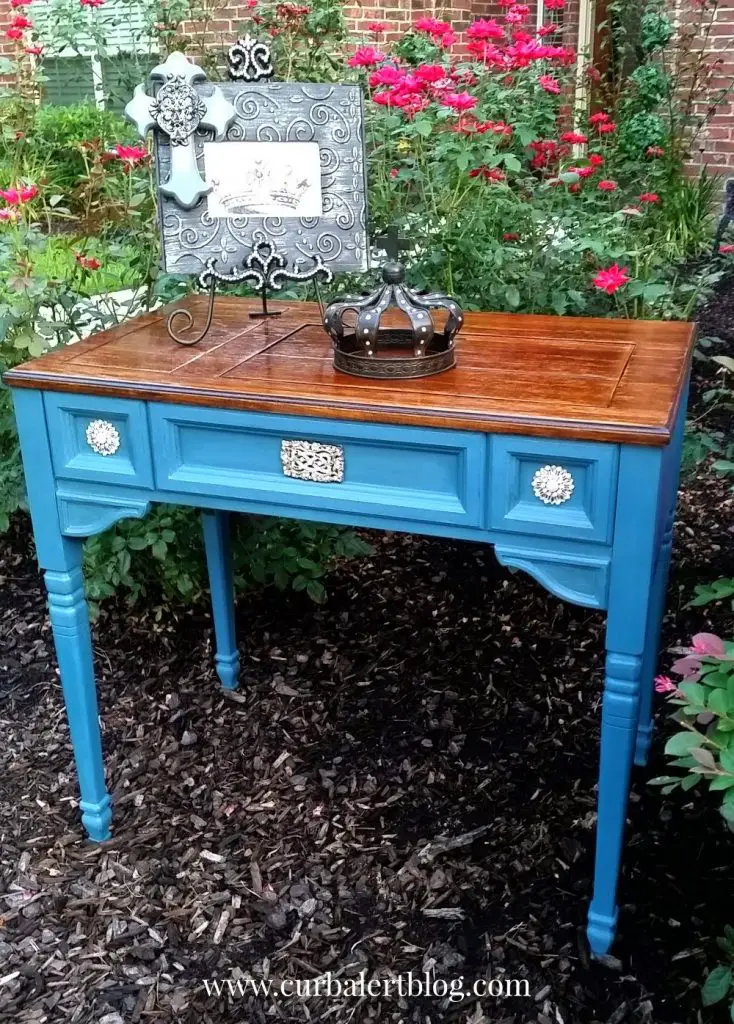 Very pretty indeed, so much so that I am sharing every possible angle with you.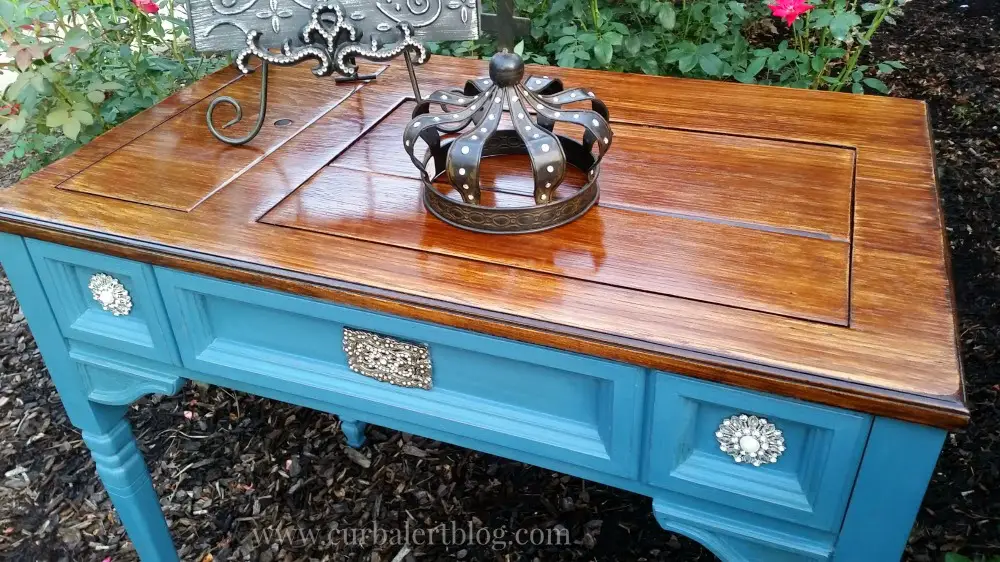 And for now here it is in my living room…until I can takeover one of my kids rooms when they move out and turn it into my office/craftroom!  Who am I kidding, it will be awhile! 
In the meantime my laptop will fit perfect on it!
Shabby picture of my living room but you get the idea. 
It definitely needed some color with all of the golds, browns and tans.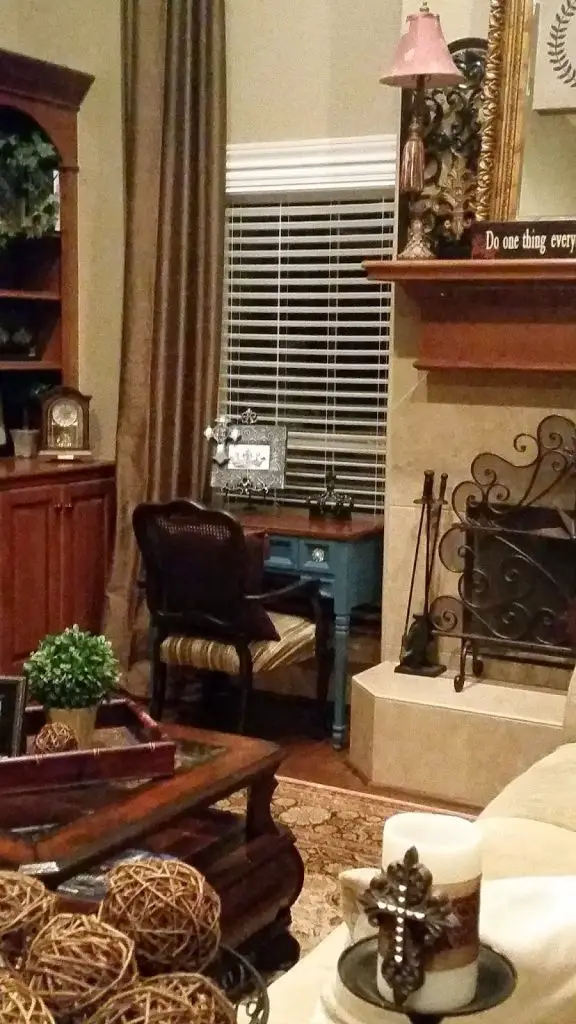 Hmmmm, looks like that chair might be the next candidate for a quick makeover! smh
Just a reminder of what we started out with and where we are now.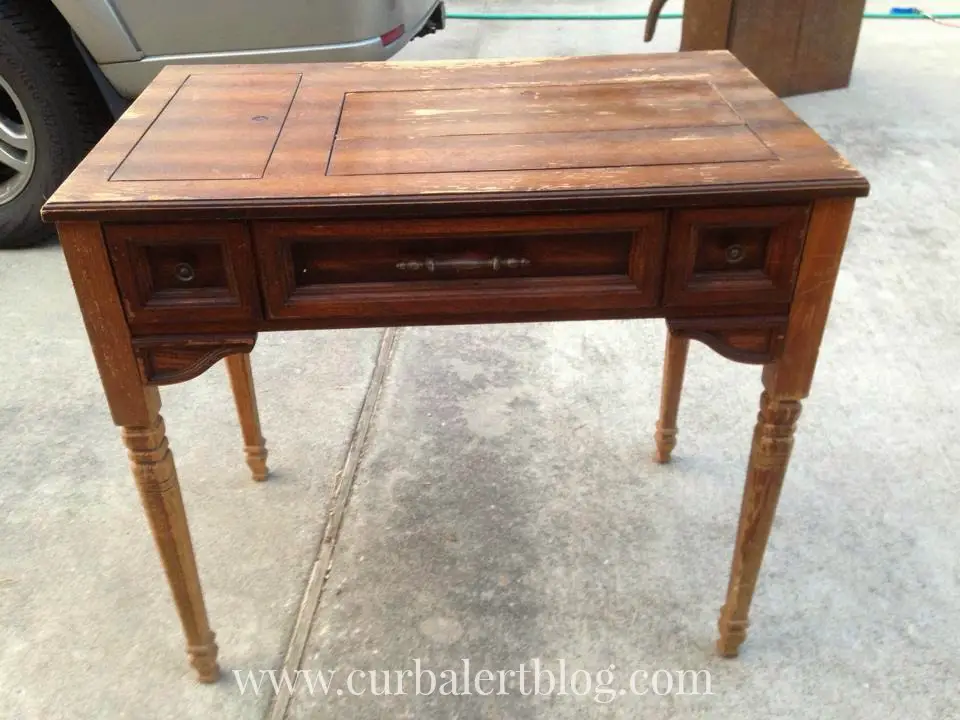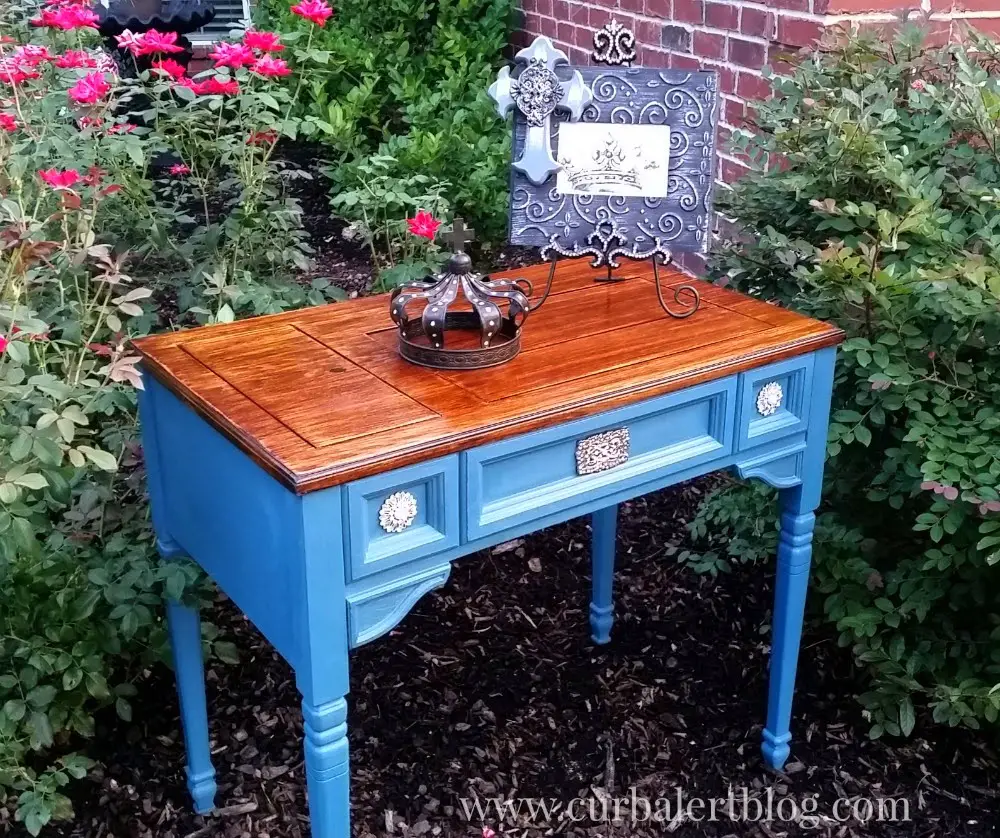 What do you think?
Do you like the bling?
Have a great day!
~Tami