Last week I needed a little bit of "Tami" time.  So I decided to make a little something for me: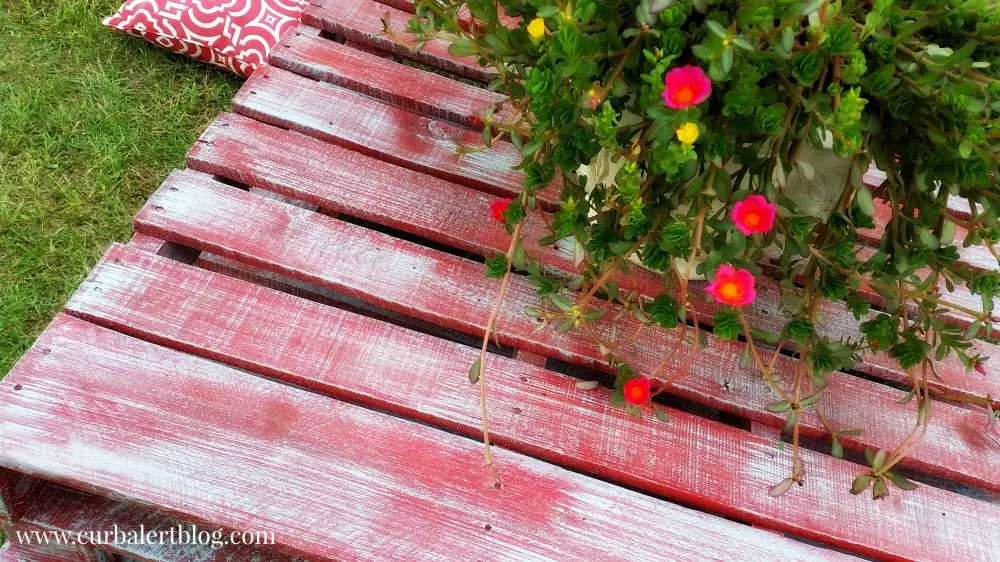 I had two pallets on hand from some of my "
How to Score Free Pallets
" stash.   These were actually the only two that were close in size so that's how I chose them.
 I cut some wood pieces and added casters to raise them up a bit.  So far I am liking the direction it's going.
I cut a few pieces here and there with tools that I stole borrowed from MyLove's collection and then sanded the top a bit to give it a smoother finish.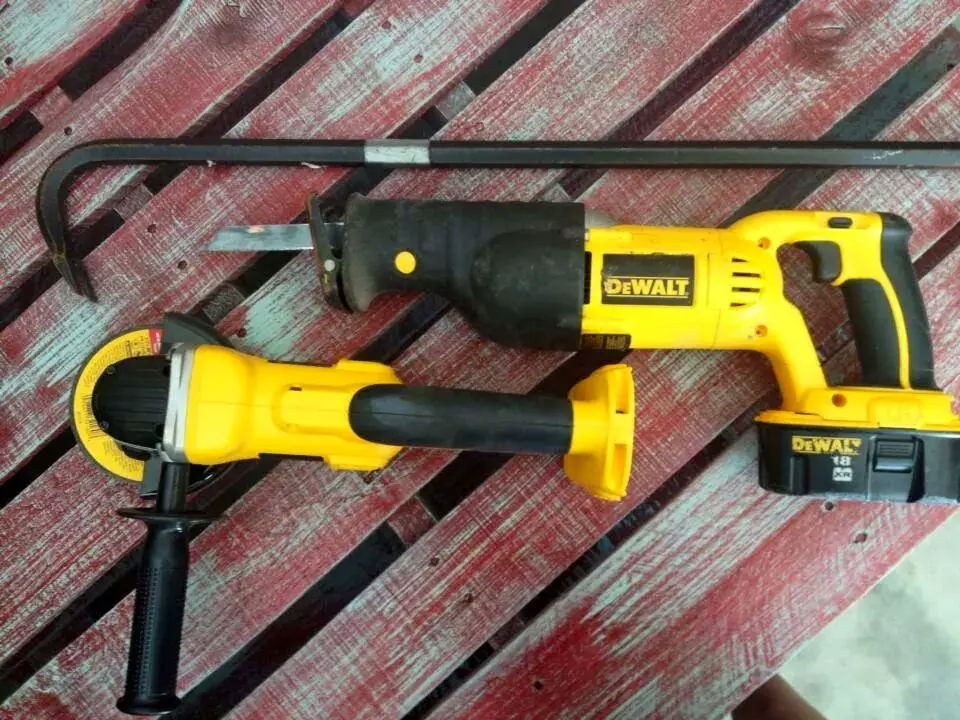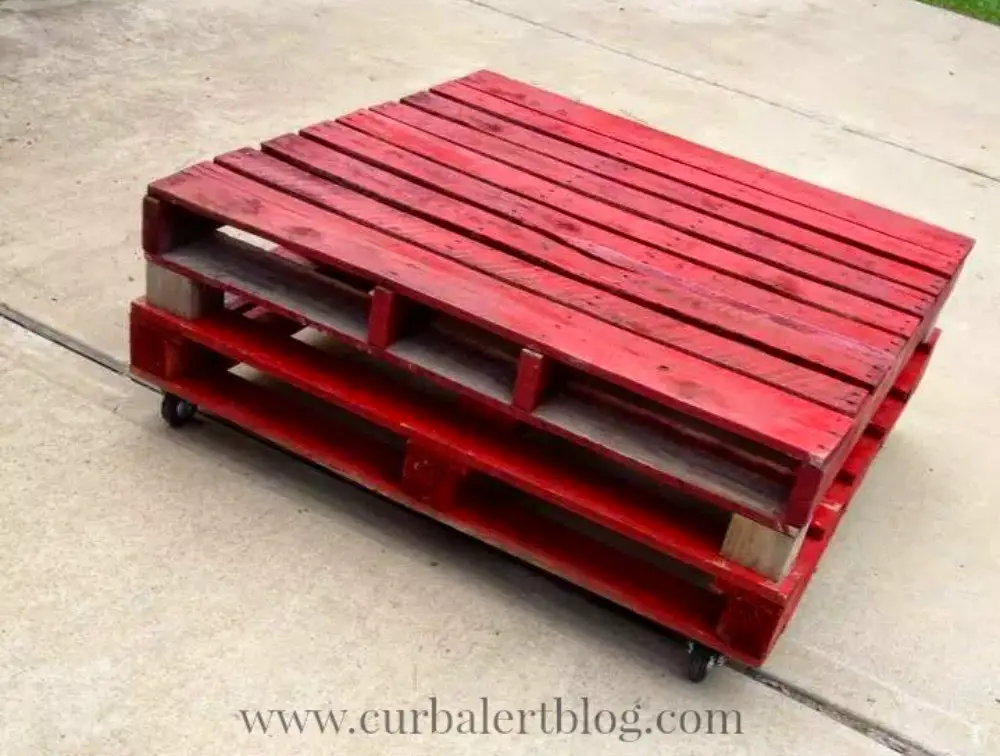 I painted the entire piece with Rustoleum Colonial Red spray paint.  It was a bit too red for my taste so I dry brushed some Annie Sloan Duck Egg Blue to give it a bit of a distressed look.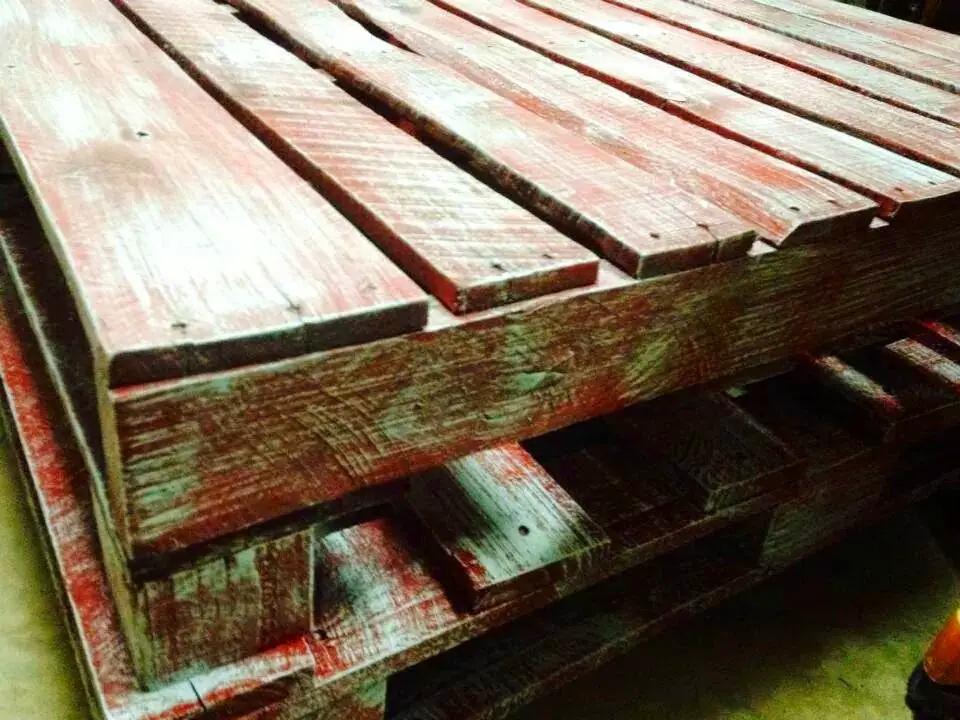 Now I am in love.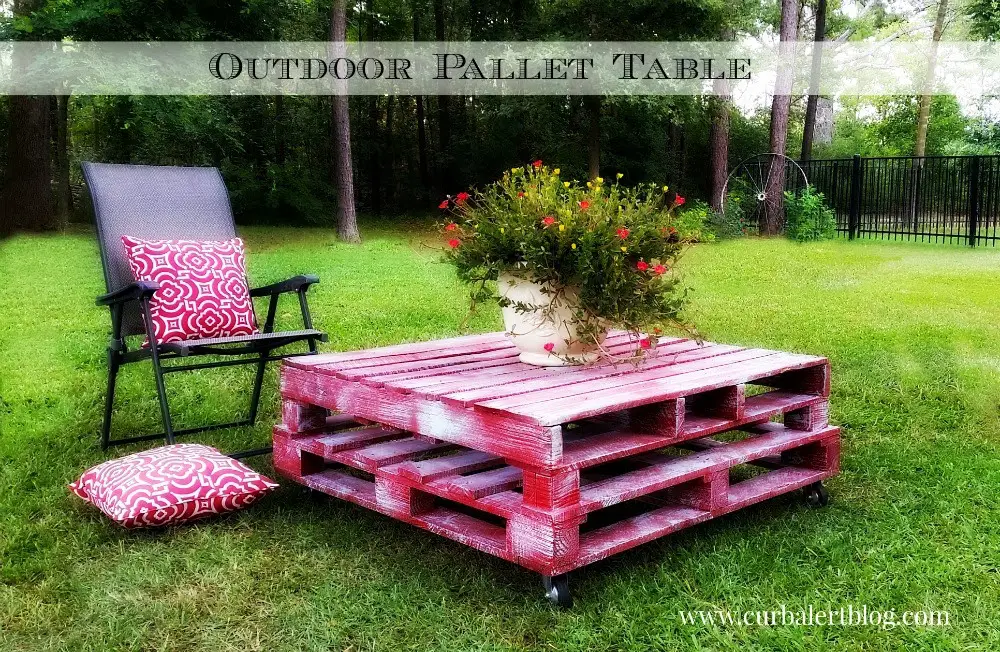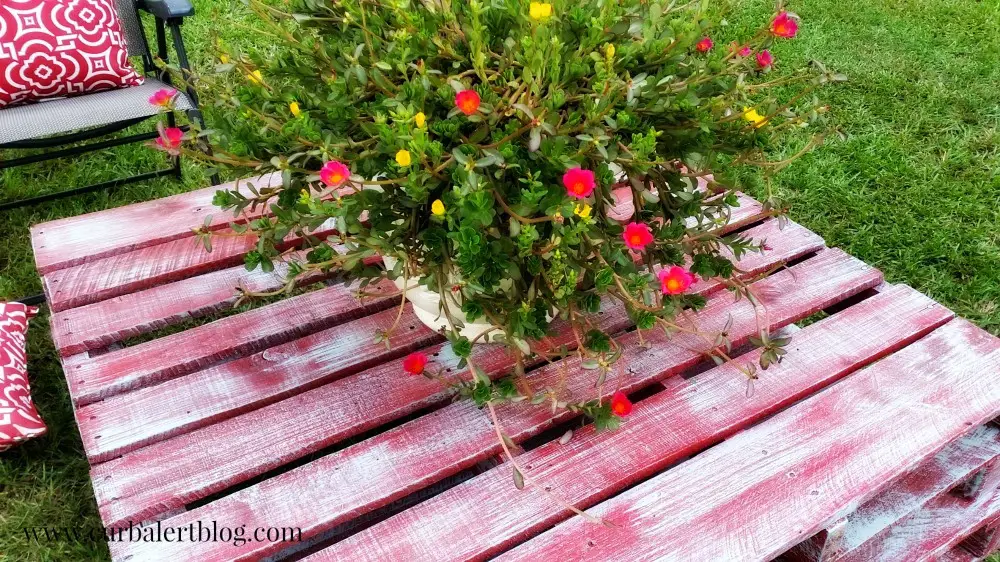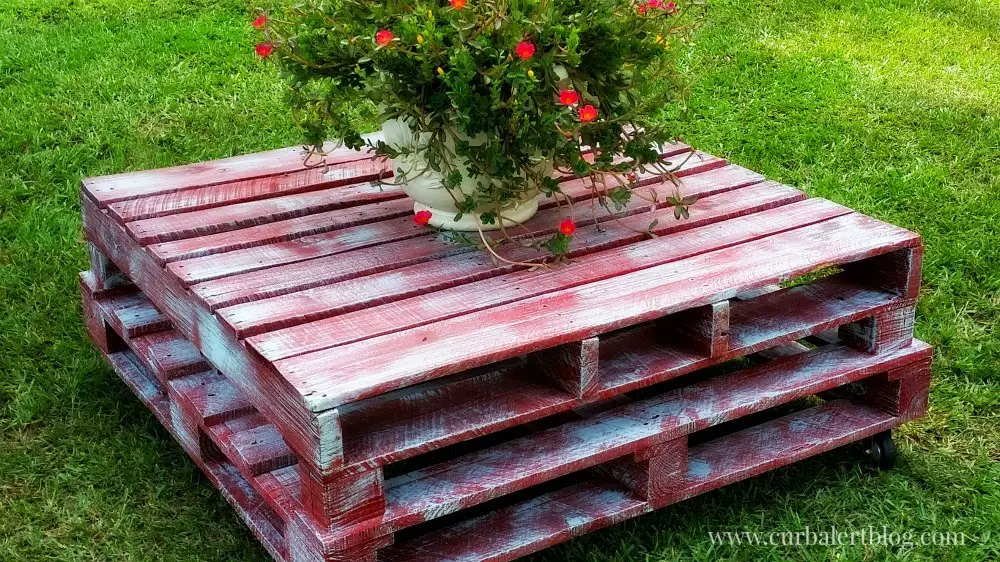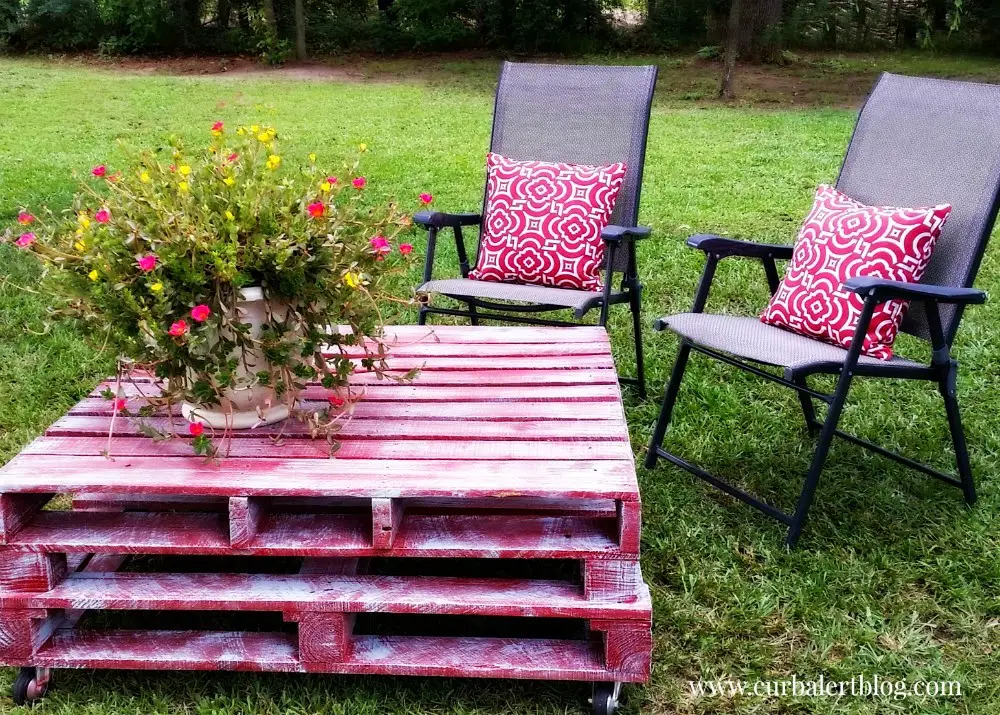 Of course "Tami" time is great but much more fun sharing with a friend.  I have really enjoyed sitting out front with MyLove and watching the kids play as the sun goes down.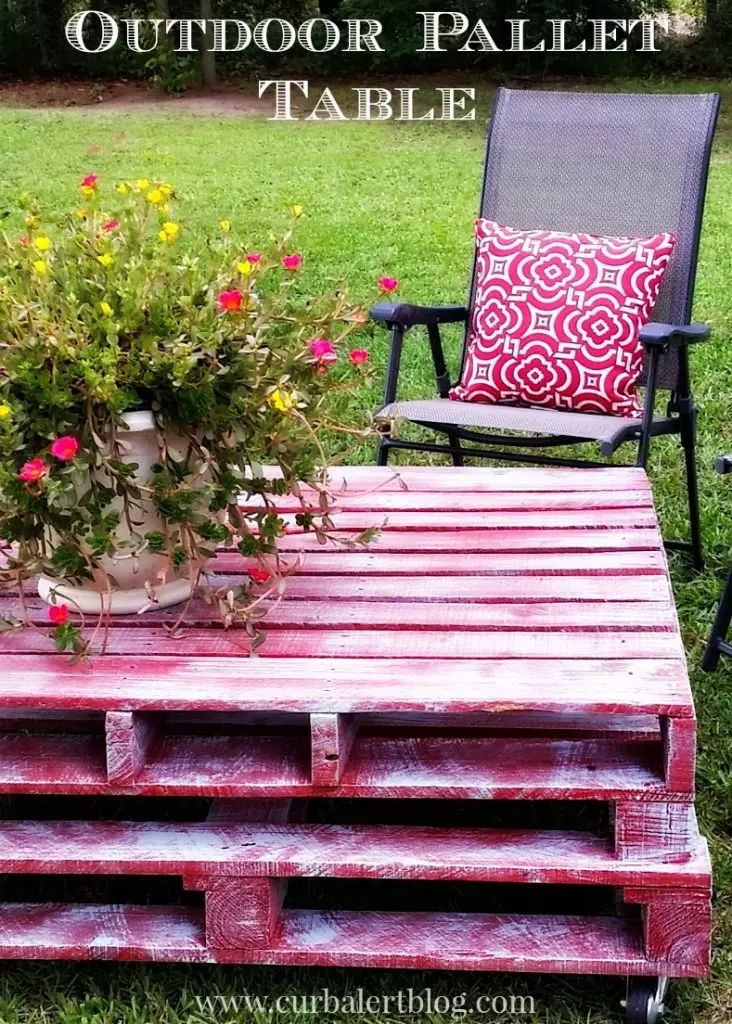 So what do you think?
How do you like to relax during "you" time? 
~Tami