What?  Summer's over?!?  I sure have enjoyed soaking up the last few weeks of summer with my kiddos before speaking the dreaded three words:
 BACK TO SCHOOL!!!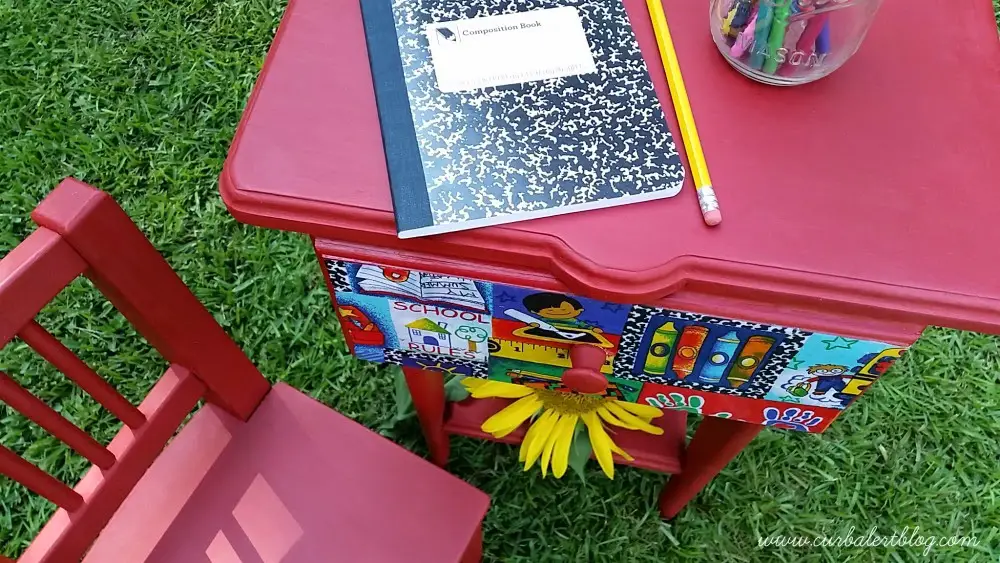 Dreaded time for the kids but for me it's finally a much needed deep breath from entertaining four various aged children all summer.   A fun break for me means painting furniture so I am once again very excited to participate in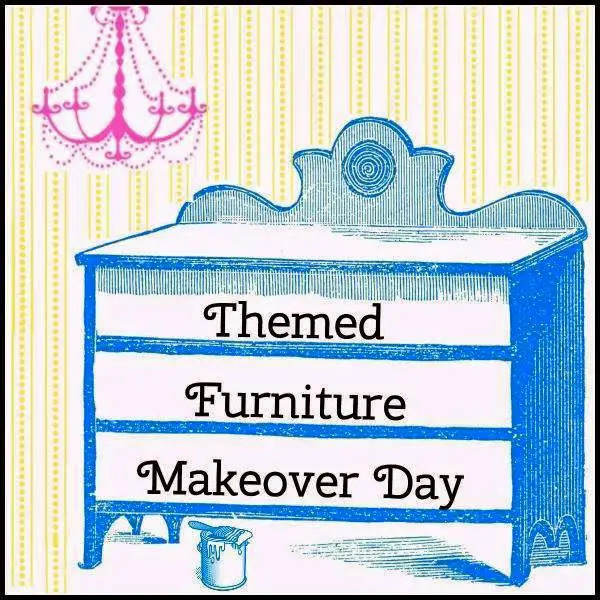 I have teamed up with some other fun bloggers who also love furniture for a monthly themed furniture post and this month it's 
Decoupage.  
I have this little desk that my daughter practices her painting on while I paint and she graciously allowed me to use it for a little makeover.  It was difficult painting over her little artwork but I have since purchased another piece for her to practice on and she's thrilled – little sweetie.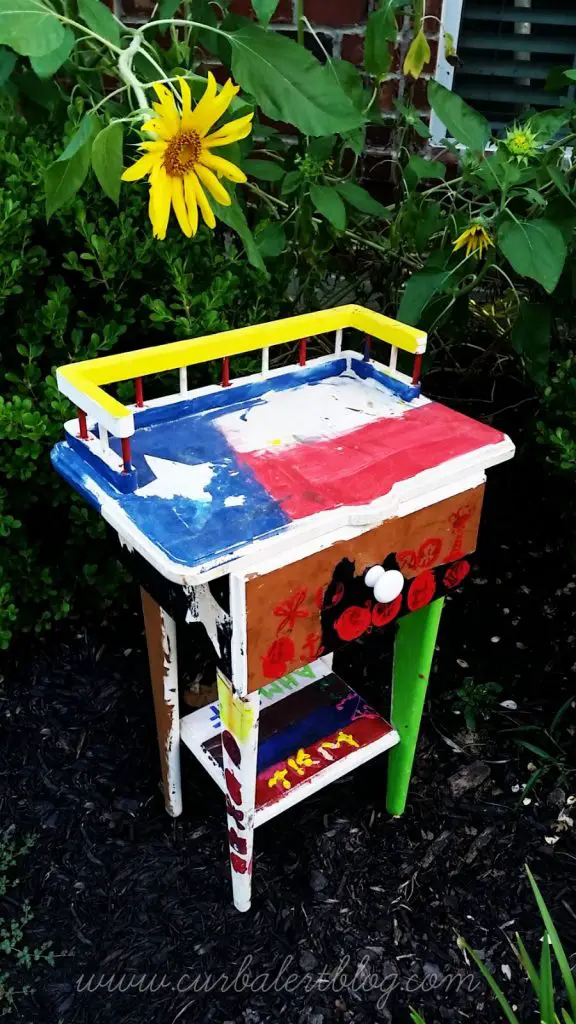 I thought it was fitting to go with a back to school theme and decided to turn it into a little something for her to do her homework on.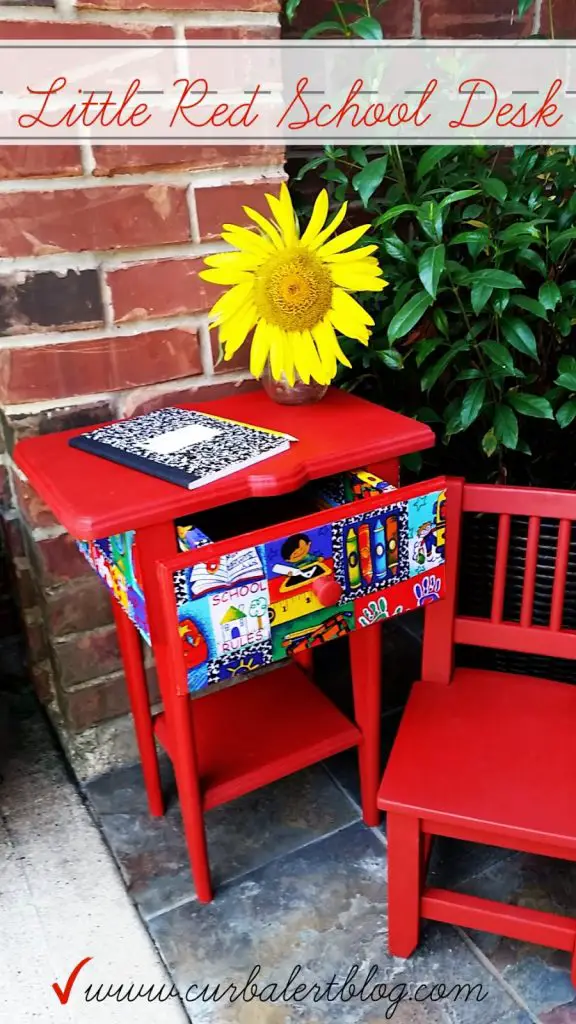 It turned out perfect in my opinion.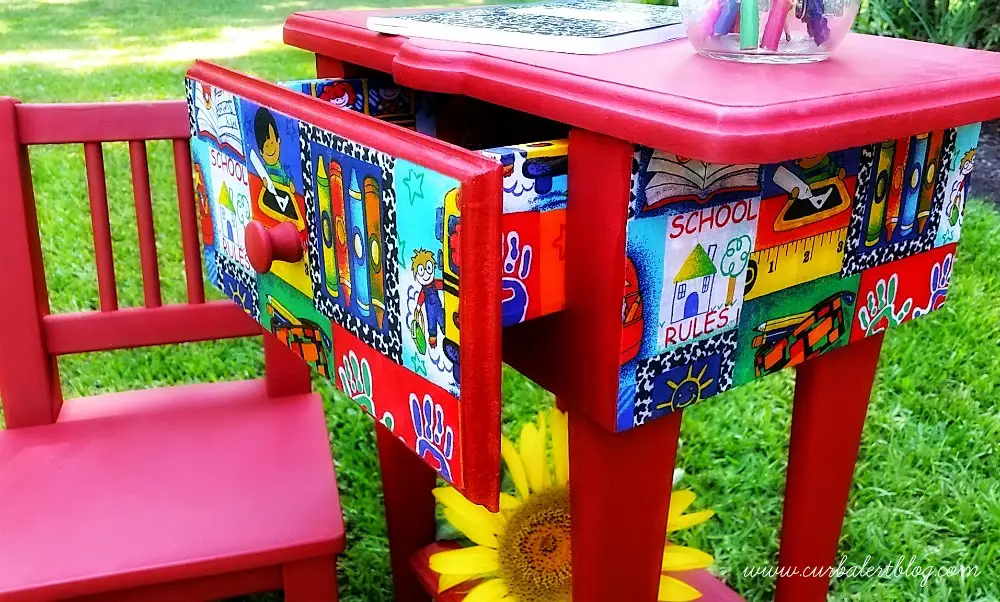 Of course I chose the color red as it reminds me of a little red schoolhouse and it accents her 
both of which reside in her room.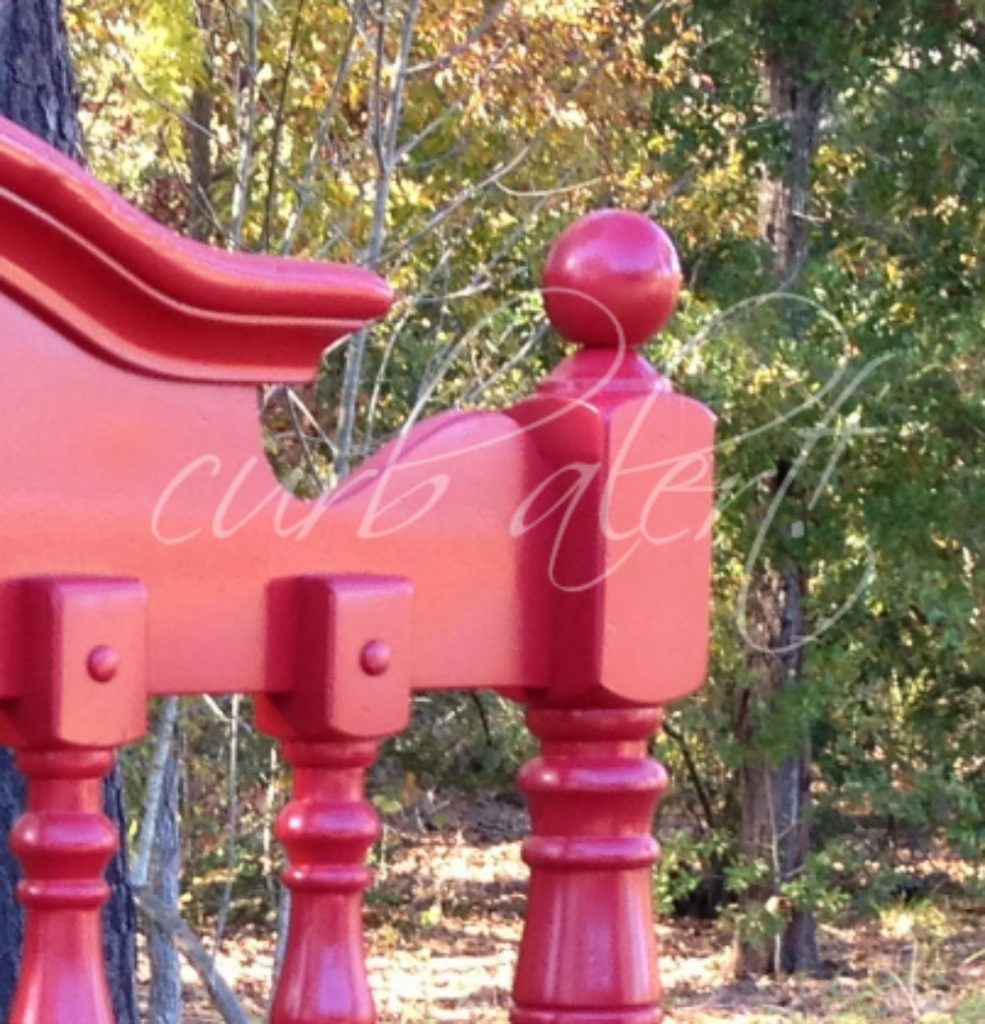 I couldn't resist painting and decoupaging this little chair to match as I think it and the desk make an adorable pair.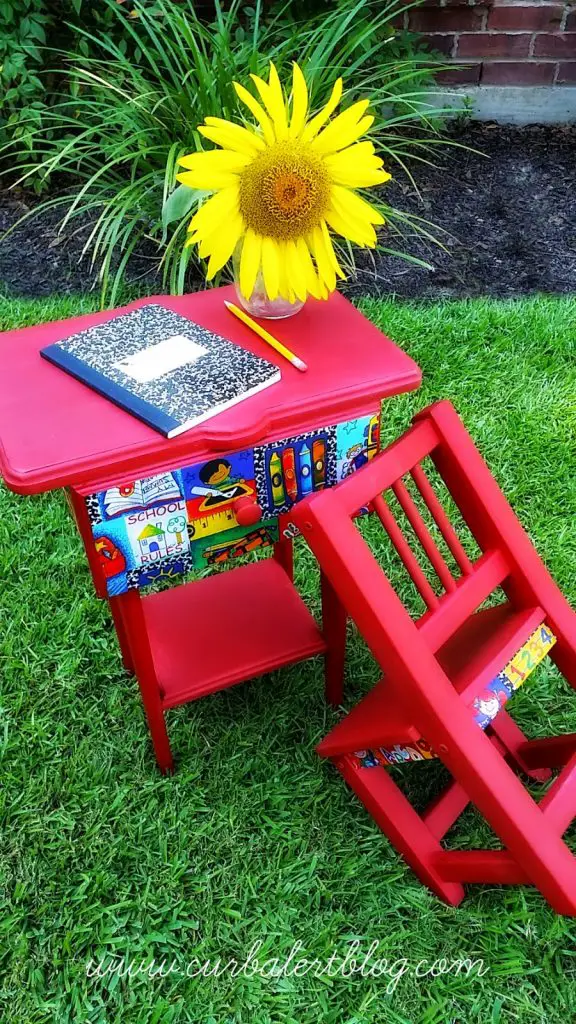 I feel like no furniture job is complete without painting the entire piece, therefor I painted it inside and out and lined the sides and drawers with Fabric and ModPodge.
This little drawer is the perfect spot to store her school supplies and papers.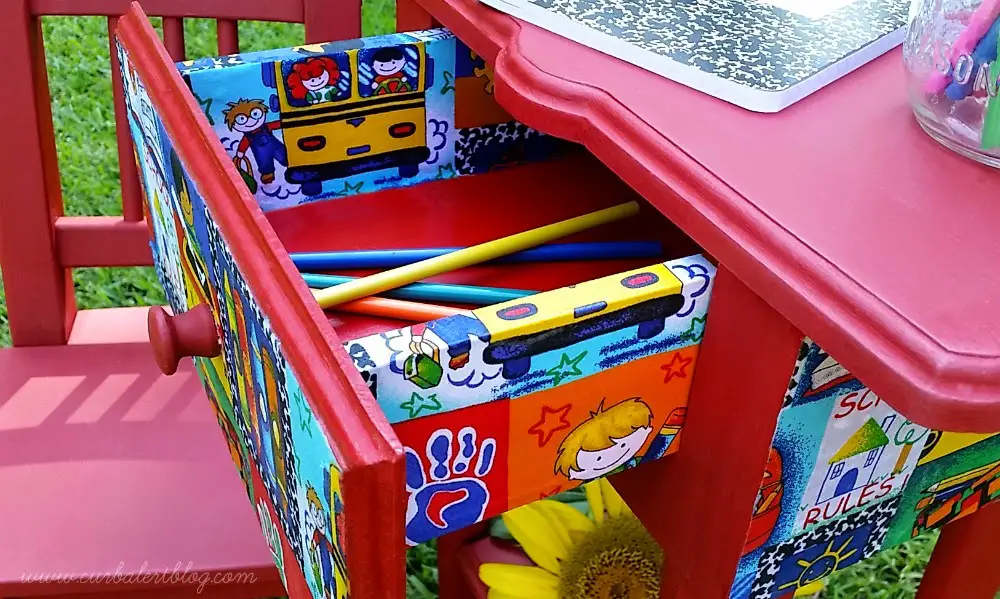 I hope this Little Red School Desk brings her joy as she works her way back into the
Back to School schedule.   So far she has given it an A+ !
Maybe this will help make homework a little less overwhelming and a lot more fun this year.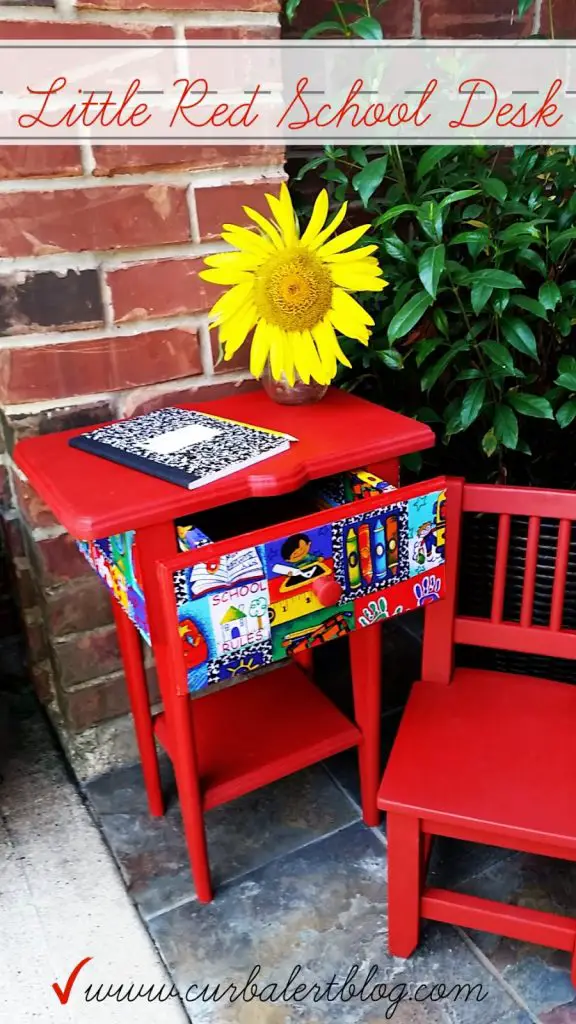 Well, gotta go run carpool. 
Be sure and check out some of my blogger friends to see what they have come up with, they never disappoint!