Welcome back to our Themed Furniture Makeover Day!
This month features furniture transformations with Words and Letters.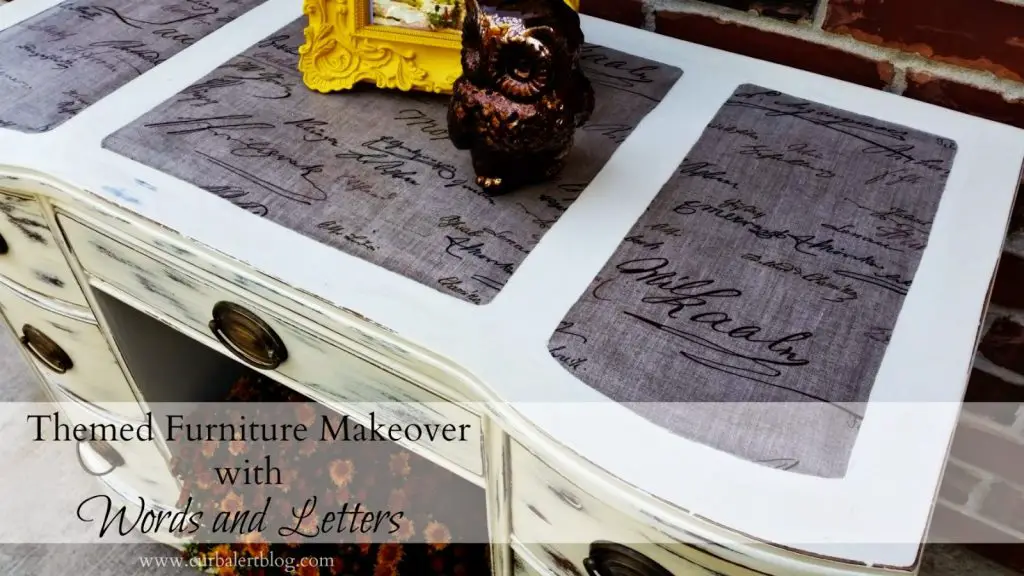 This desk is my painful little contribution –SMH!
I will spare you the details of the many makeovers it has gone through the past few months until I could get it "just right"
Here is a before shot
– a few moments after I saved it from Goodwill.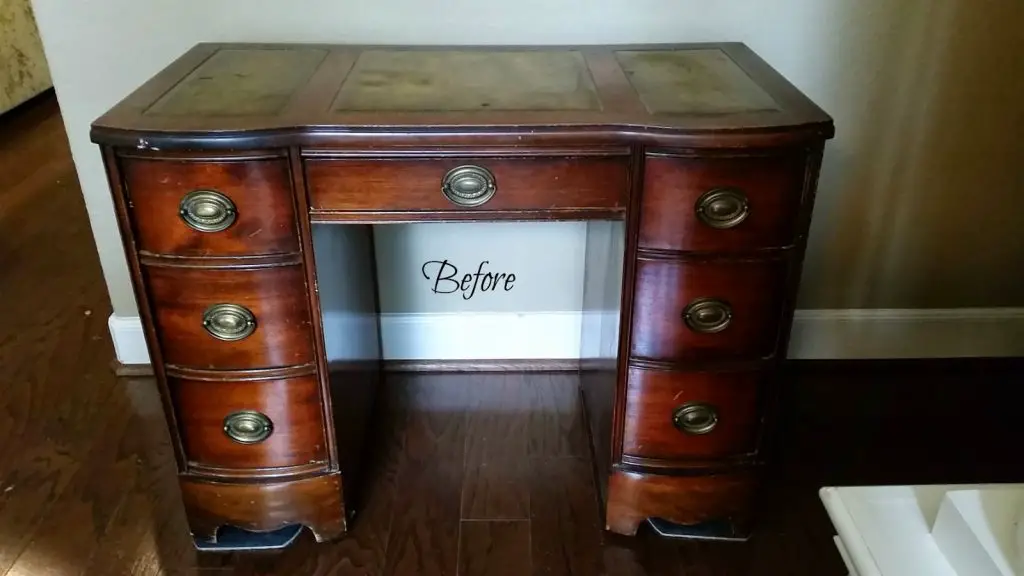 Lots of scratches on the wood and more dents, scrapes and burns in the leather top!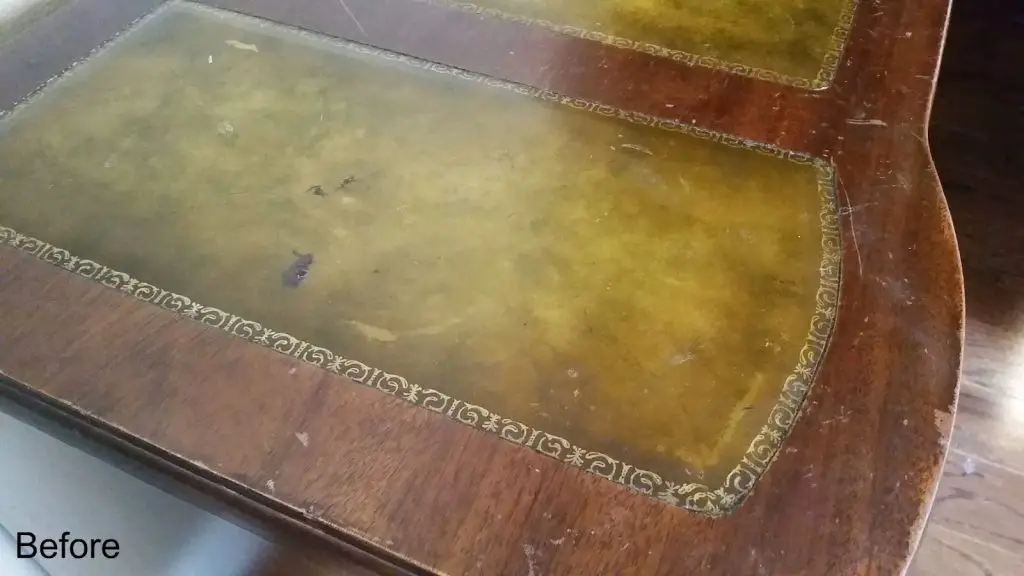 I really thought I could save the wood and clean up the leather but as the process began I just couldn't leave it well enough alone.
Worked some more and almost used it in our Decoupage Theme…then changed my mind.
I worked on it and almost used in in our Two Toned Theme…then changed my mind.
Yes it's been "in progress" for that long!
Finally this week as I was rearranging linens in my dining room this tablerunner fabric got my wheels turning and thus the desk beautification began.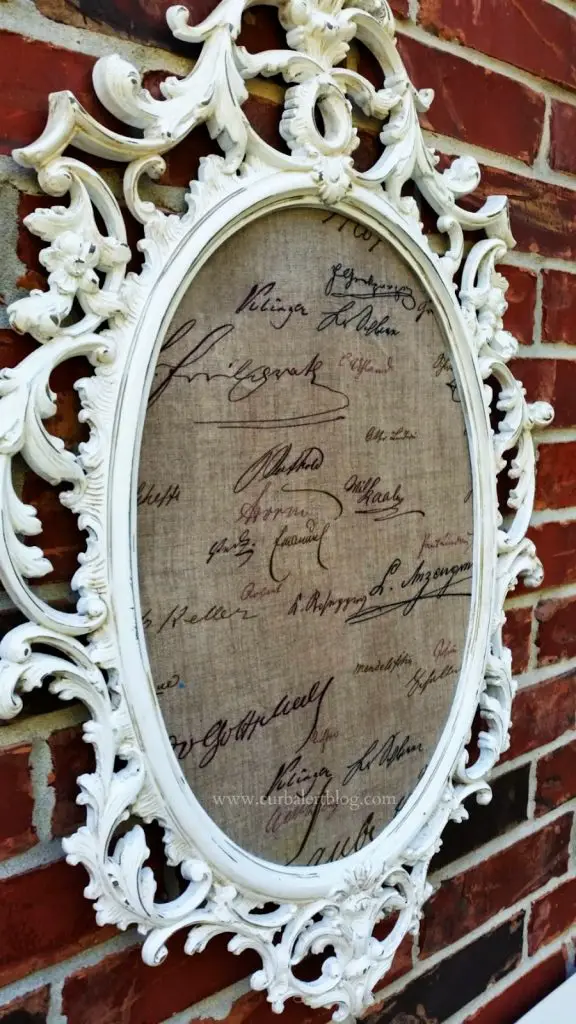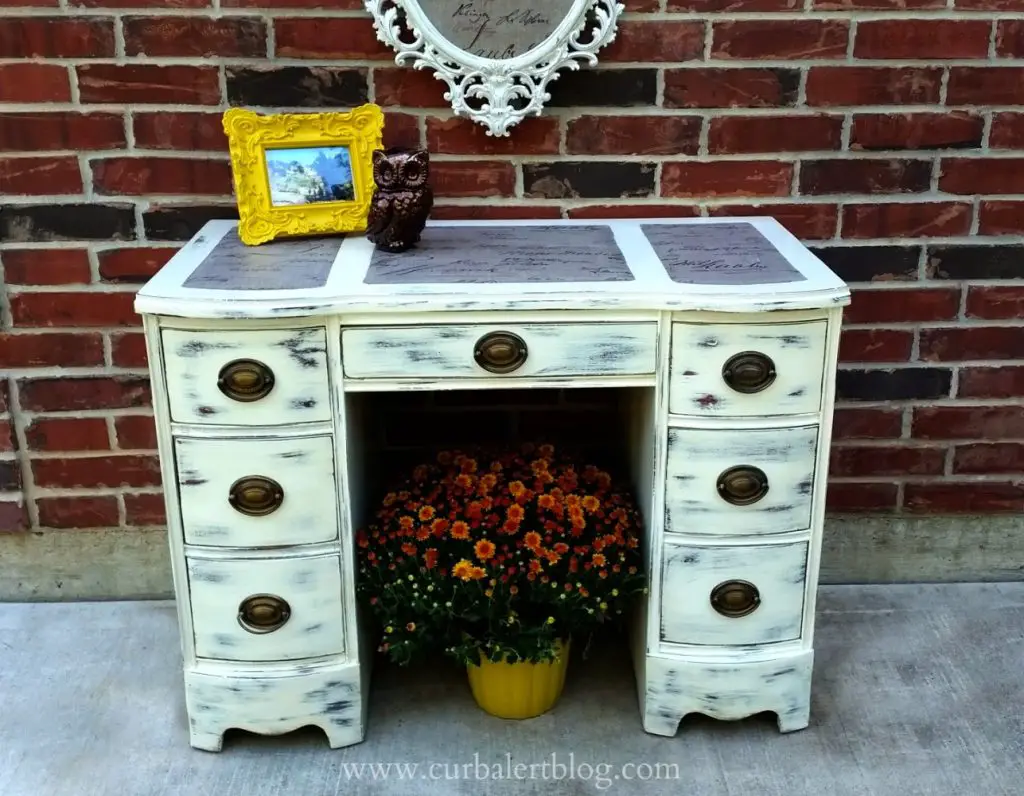 I intended on selling it but then my daughter fell in love with it.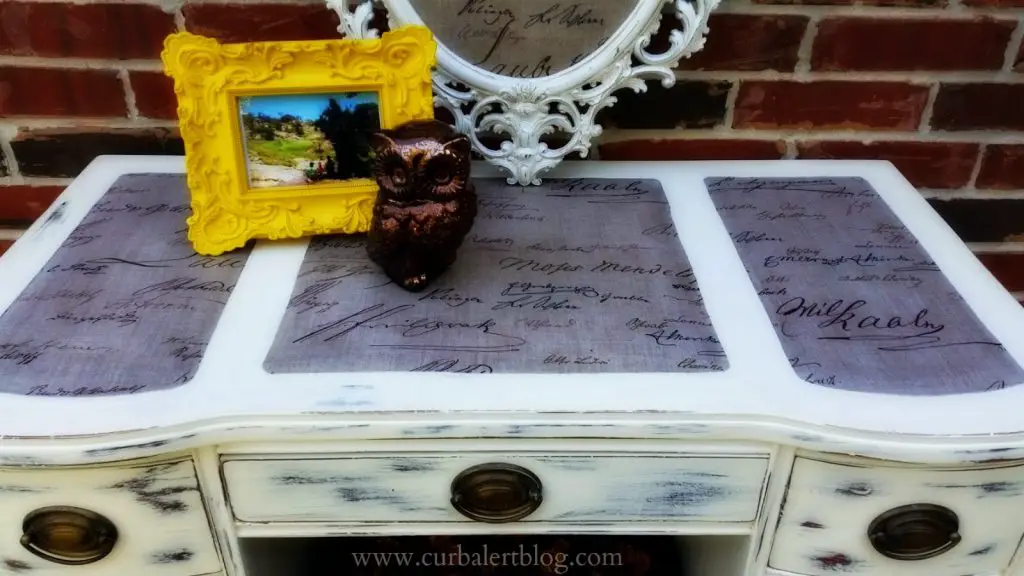 And then I fell in love with it!
I guess we will have to arm wrestle over it!She wins since I have nowhere to put it and maybe in a few years when she moves out she will let me keep it in her bedroom.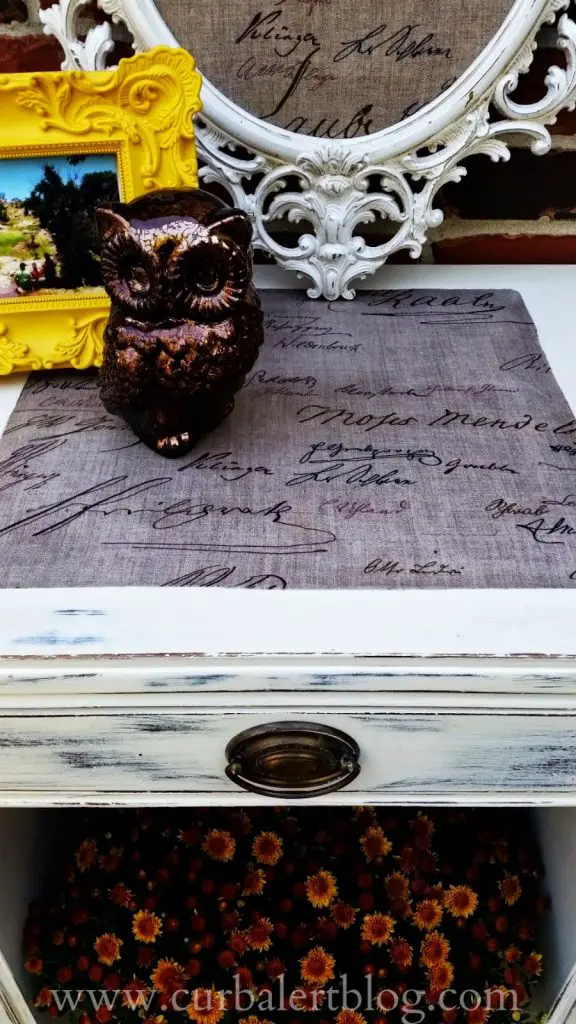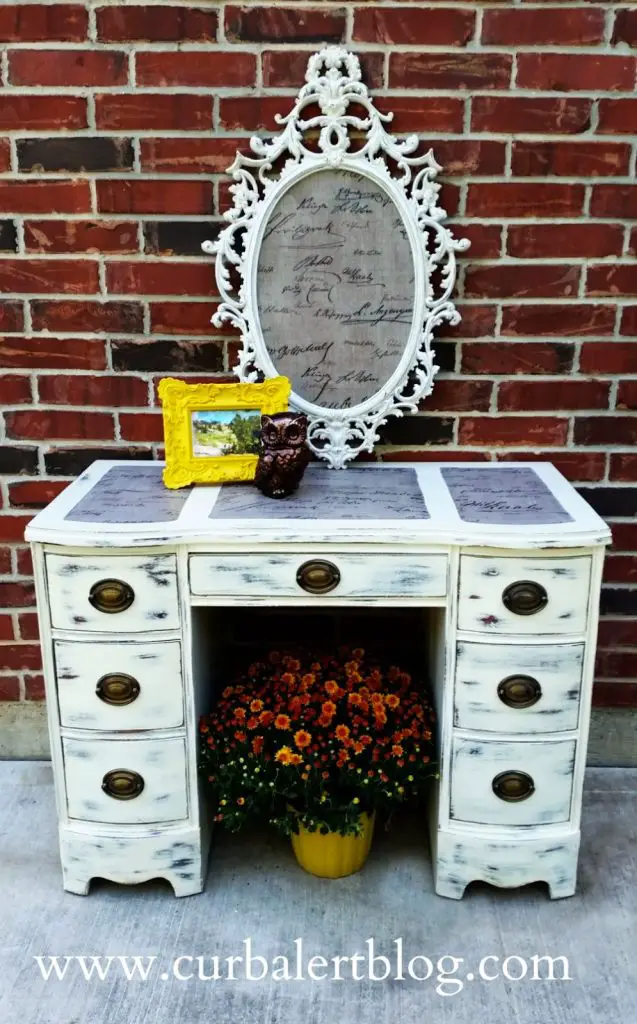 What do you think?
I hope you love it too!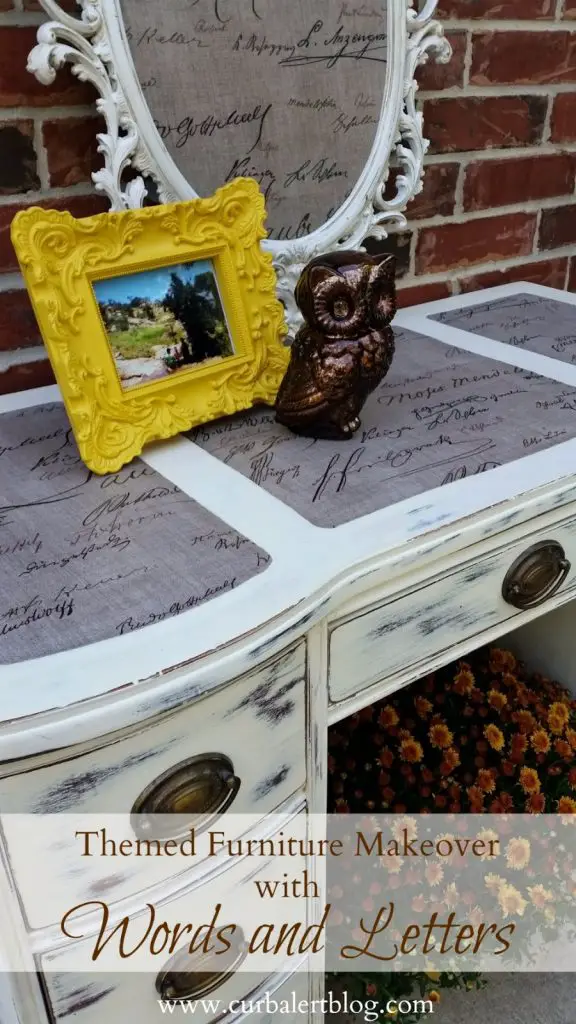 Now let's see what my other furniture girlfriends are up to today!