I am so excited to share today's post with you!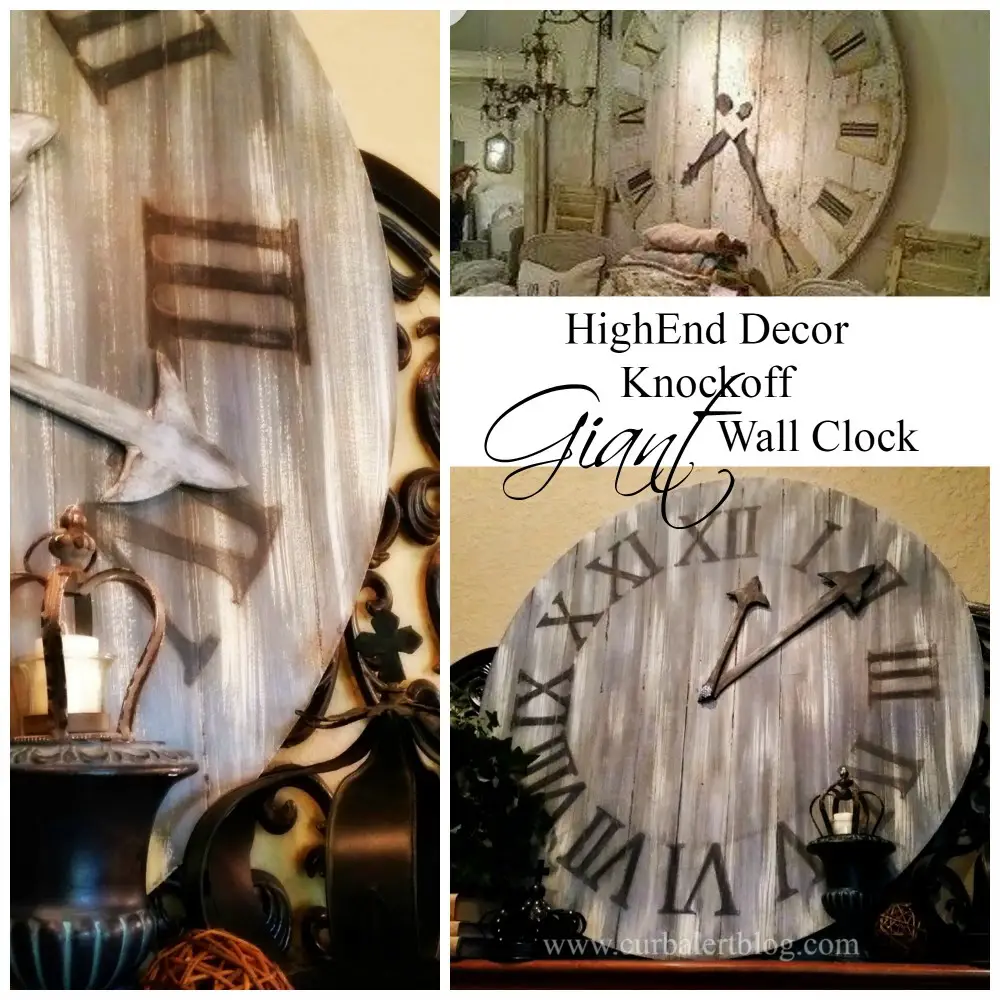 I have been thrilled since my friend, Sherry of
The Rusty Pearl 
 sent me the following picture and asked if I could create a well priced Knockoff version of it.
Heck yes!  I was thrilled for the challenge and I couldn't wait to get started on it.
***I have this photo on my Pinterest Board but cannot track it to the original source.  Please let me know if you know the proper source so that I may link back to it!***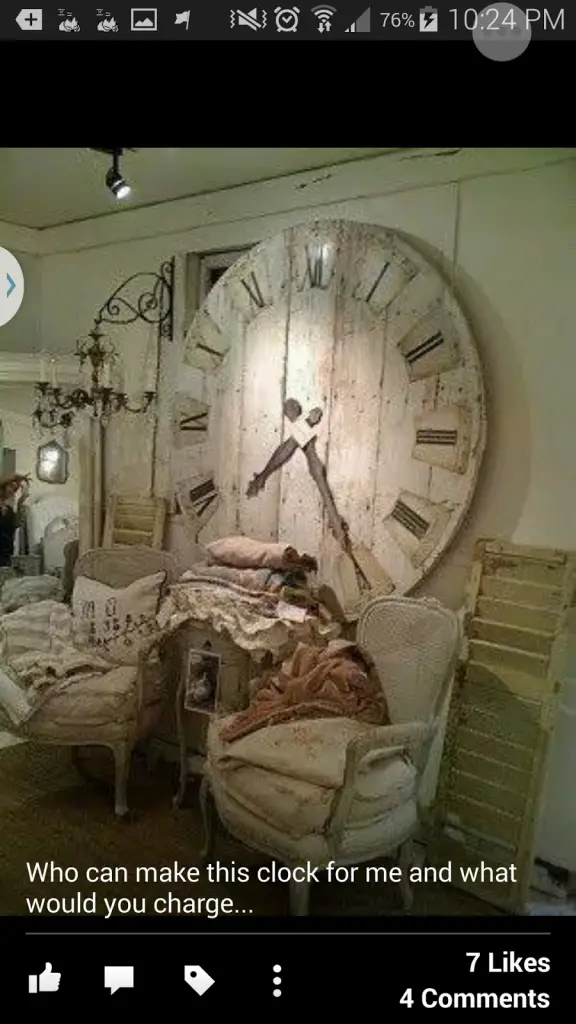 Sherry mentioned she wants to put it above her bed.  I researched many options – pallet wood, mdf, plywood but decided on some lightweight panelboard.  I would hate to have something heavy fall on her while she is sleeping! I couldn't live with myself if that happened.
So here is what we started out with:  a piece of lightweight plywood that I cut into a 42″ diameter circle.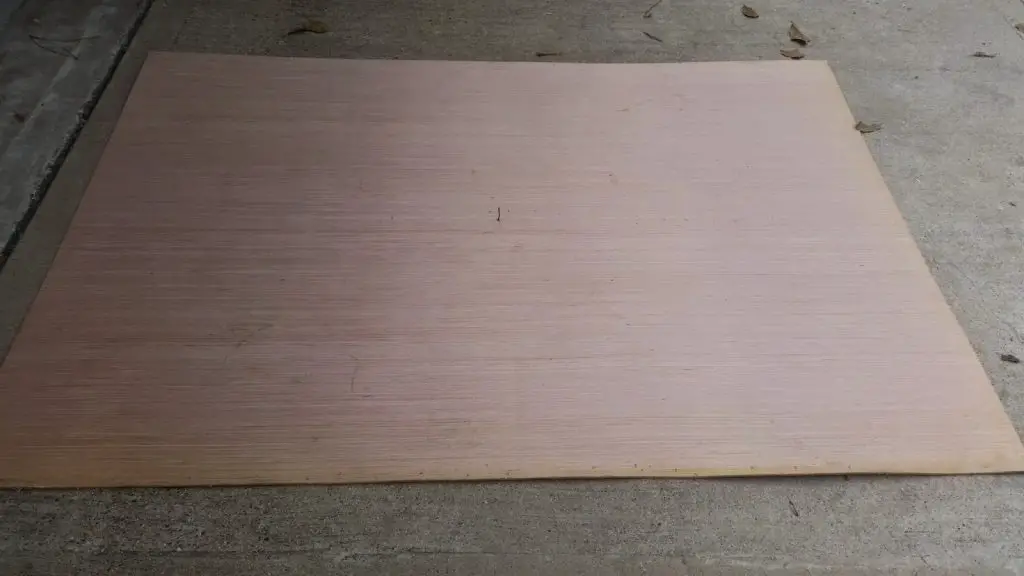 Little Miss is holding it up here so you can see just how big it is…she is almost 4 feet tall.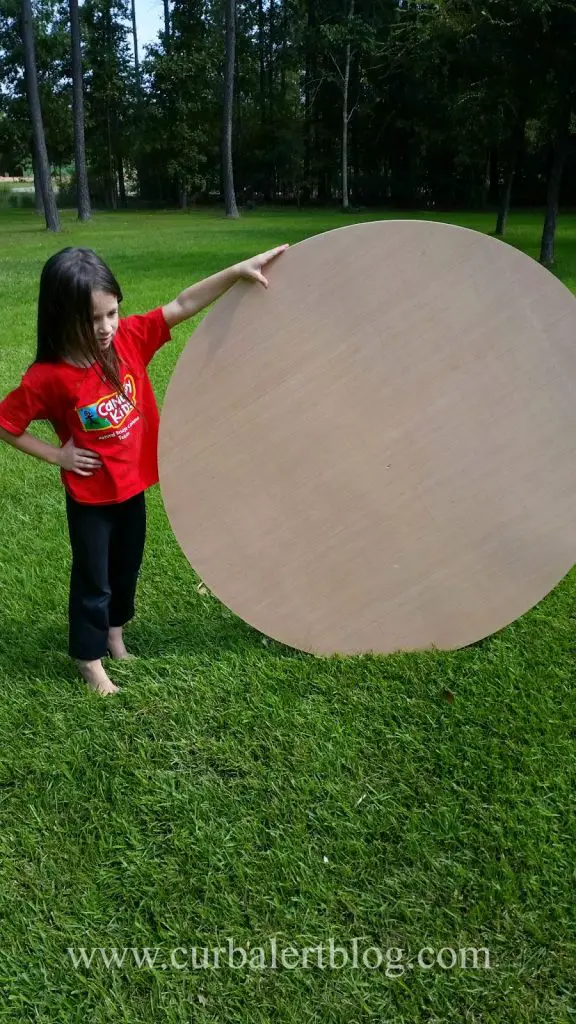 I stained it with some Minwax Early American stain and then measured 4″ lines to make the faux planks.
I used the Dremel tool to cut the grooves of the planks by cutting alongside a long ruler.  This helped to keep my lines straight.  Of course it is slipped a few times but I loved the character it added as it made it look a bit imperfect!
I then sanded, painted, drybrushed and whitewashed it to give it that older wood feel.  Of course I sent Sherry pictures of each step as she cheered me along the way!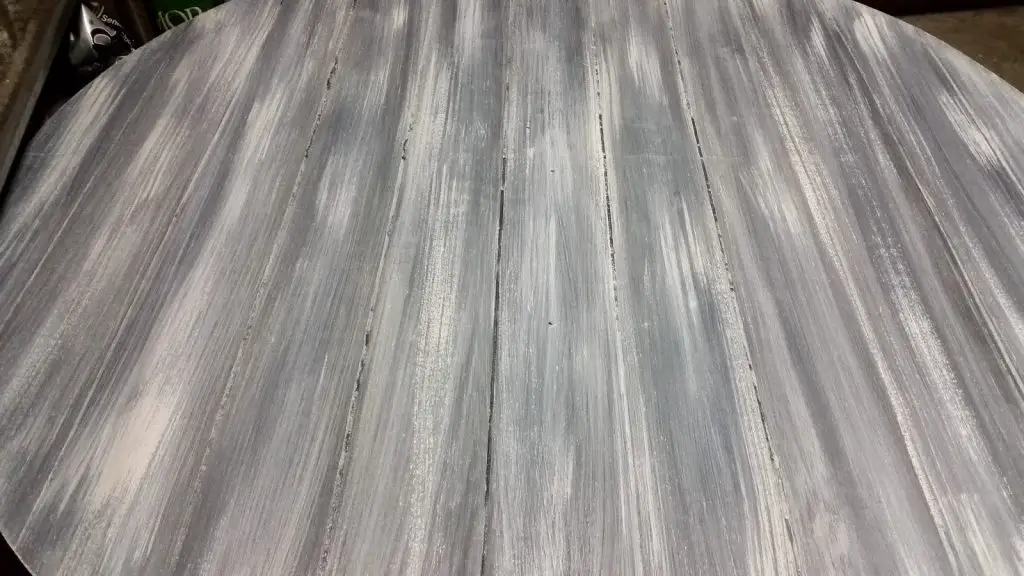 I found a font that I liked on my computer and cut out the characters of I, V, and X and then traced them on the board.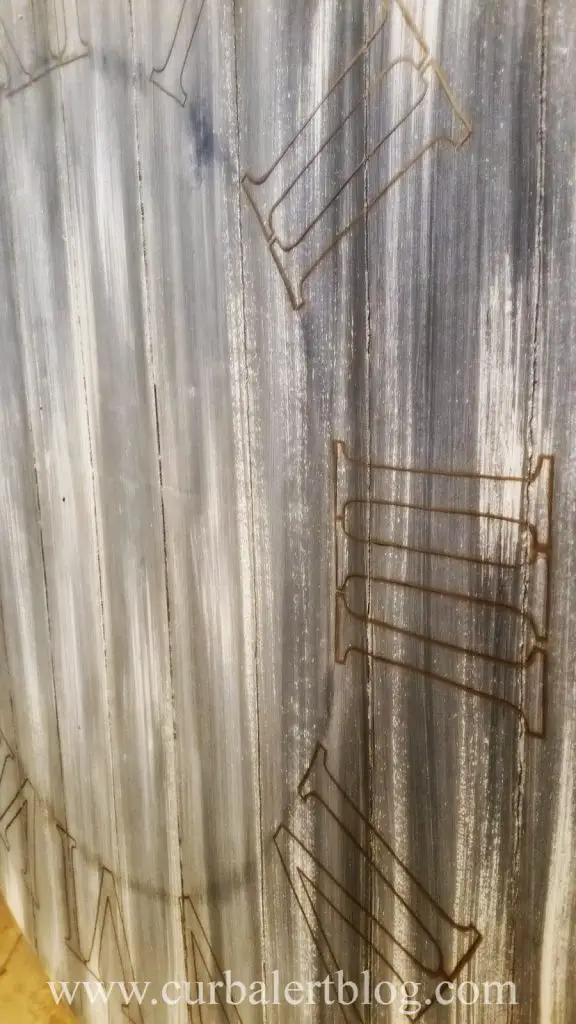 I then painted in the numbers by dabbing on some black acrylic paint and buffing it on and off until I got the effect I wanted.
(totally trial and error and played around on this part until I got it just right!)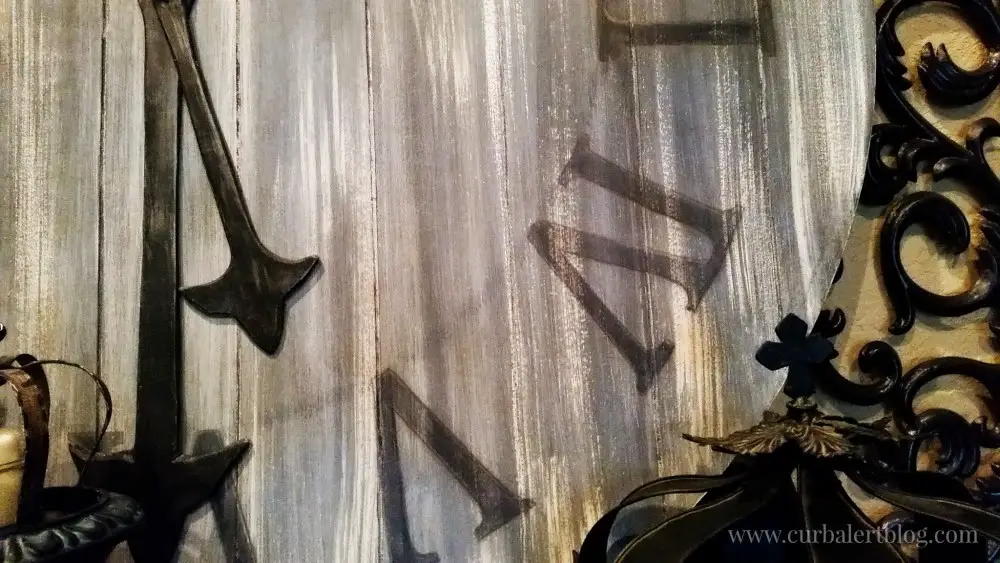 I cut out the hands with my jigsaw and spraypainted them metallic silver, then drybrushed some black and dark wax to make them look metal.
It's now up on my mantel!
Now stand back because it's big!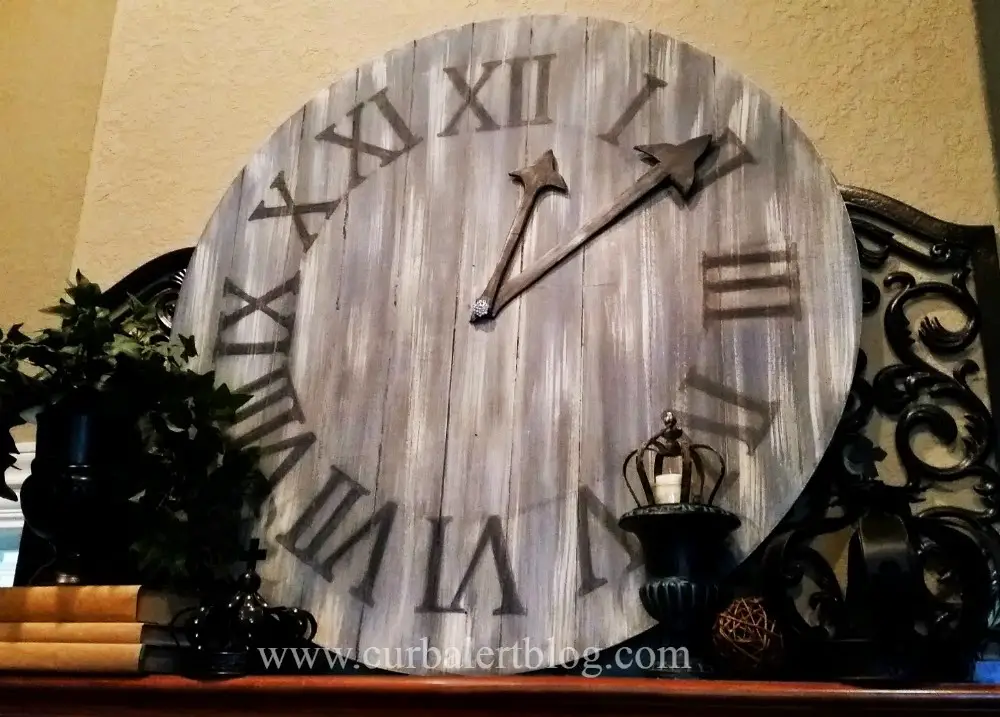 It looks great up there!
Sherry might have to pry it out of my hands when she comes to pick it up. 😉
At least I get to enjoy it awhile until we meet again.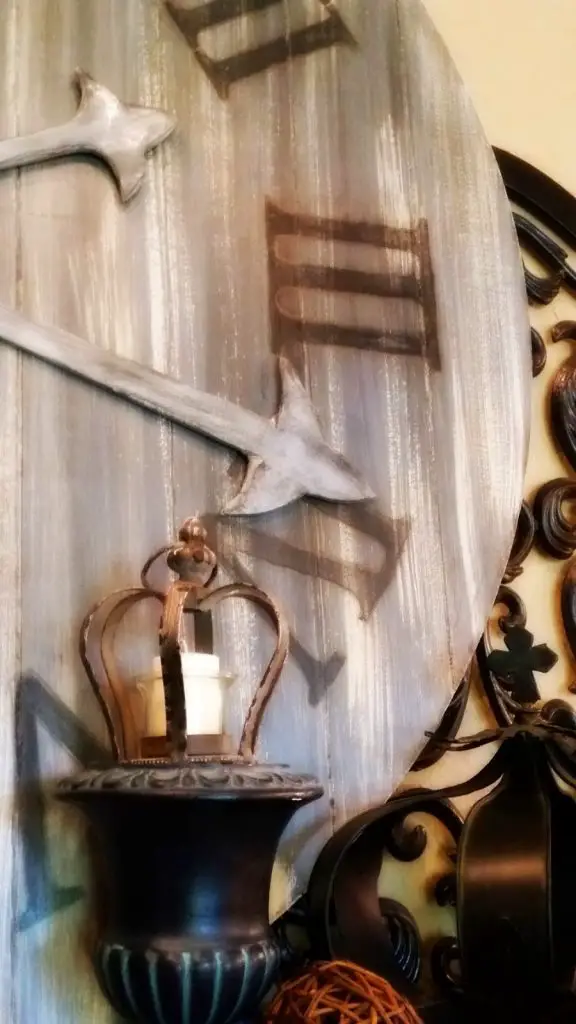 I am shocked at how easy it was and since I had most of the supplies and tools on hand it barely cost me a dime!
So do you think it looks a bit like the inspiration picture?
Hey! if you could pin the following image, it would make me feel loved!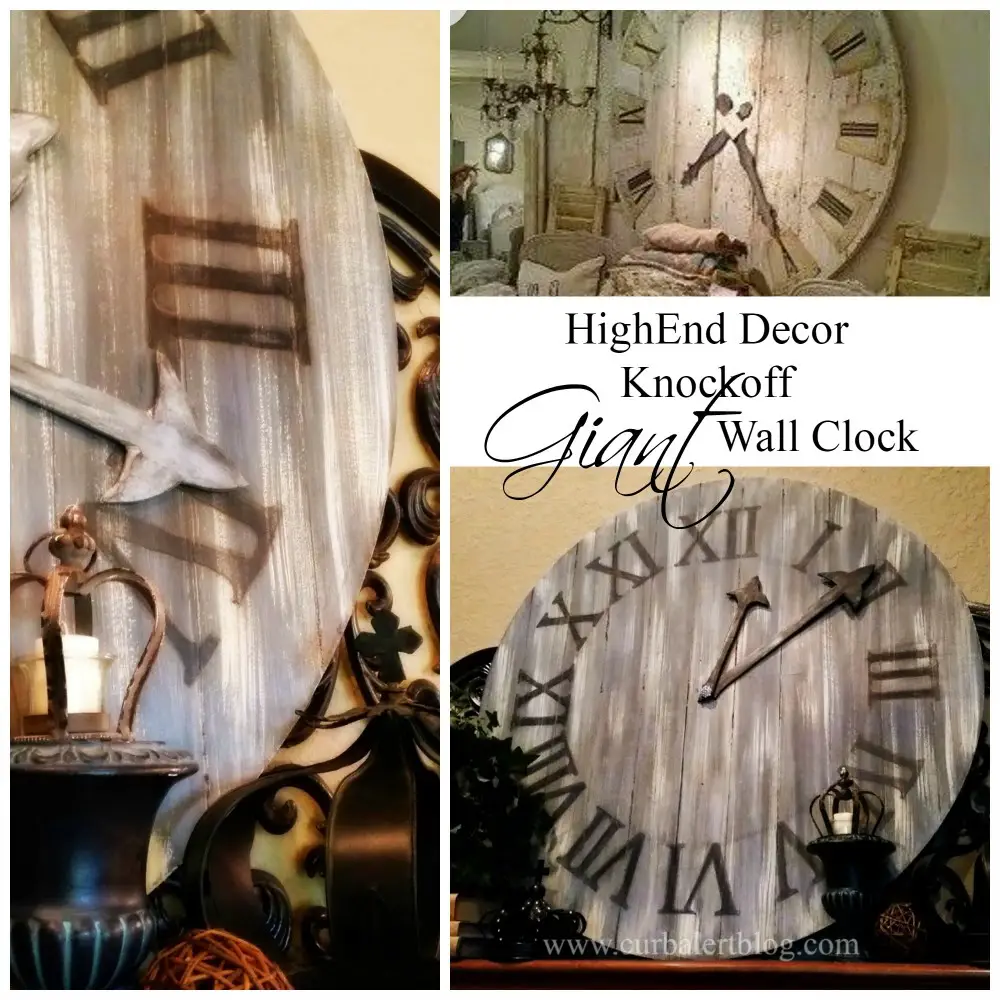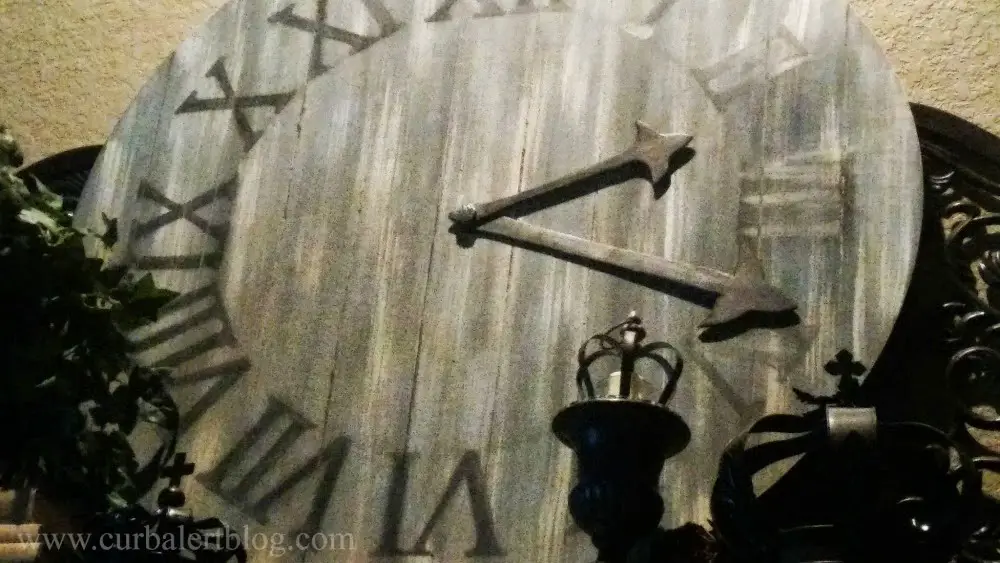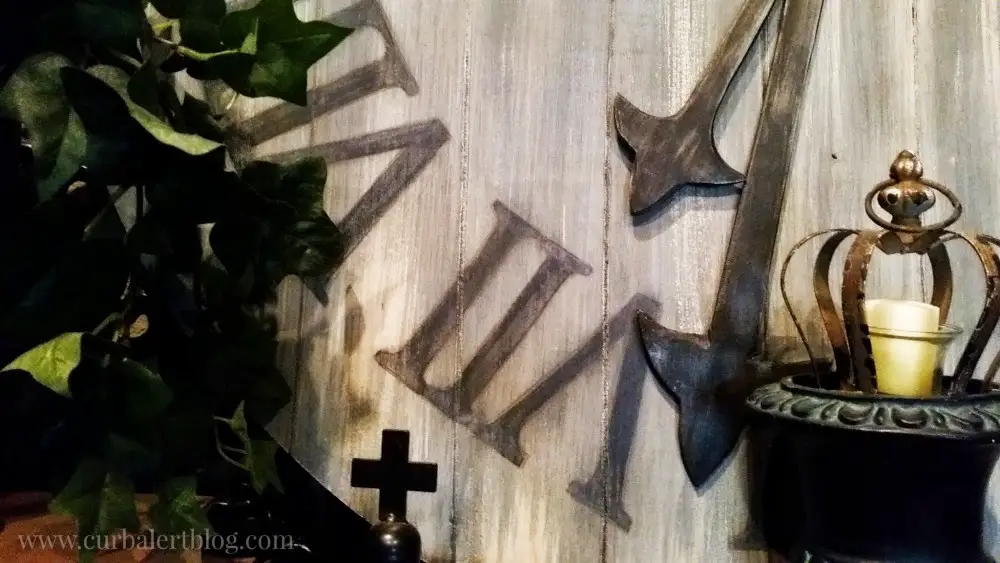 Oh, and speaking of Knockoffs, we have another great Knockoff Tour coming up soon (Nov 11th) so check back for more details!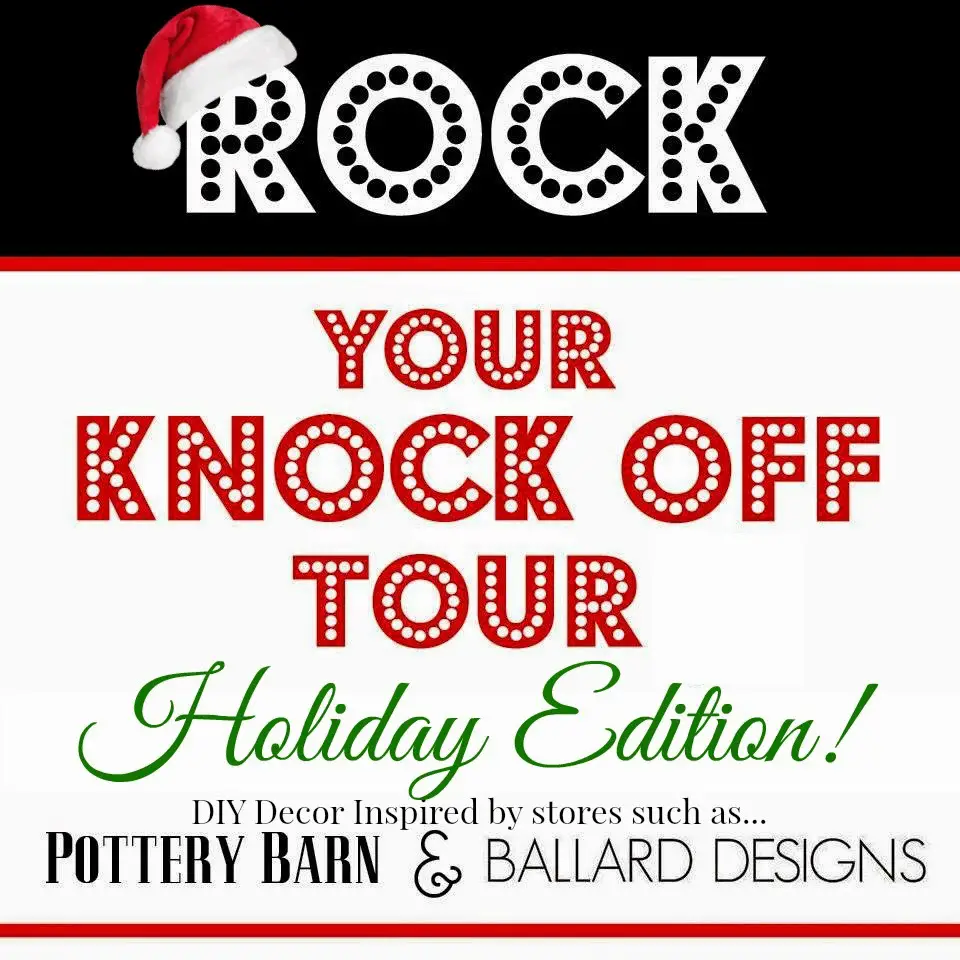 Another OH, and remember friends…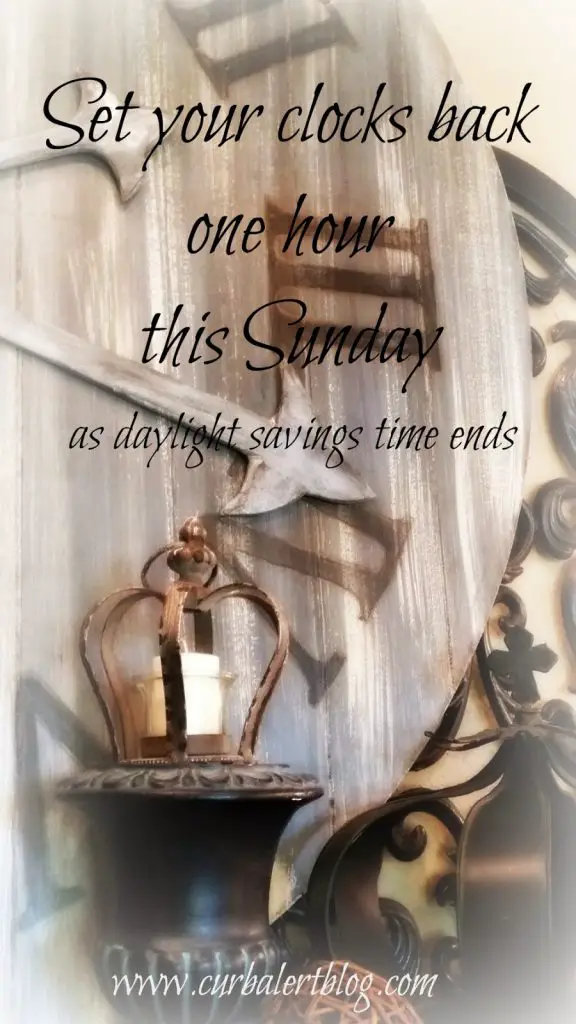 So what do you think about the clock?  Is it a DIY that you would like to try? I'd love to hear from you… as your encouragement is what keeps me smiling!
~Tami