Based on the title of this post, you see where this makeover is headed, right? I cannot help myself. They are so fun to make and I have so many more ideas in my head that I have to execute every one of them! (and they sell well!)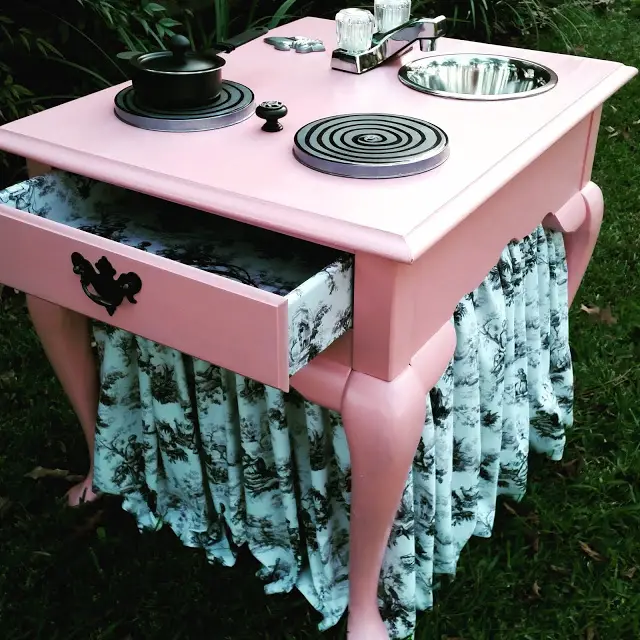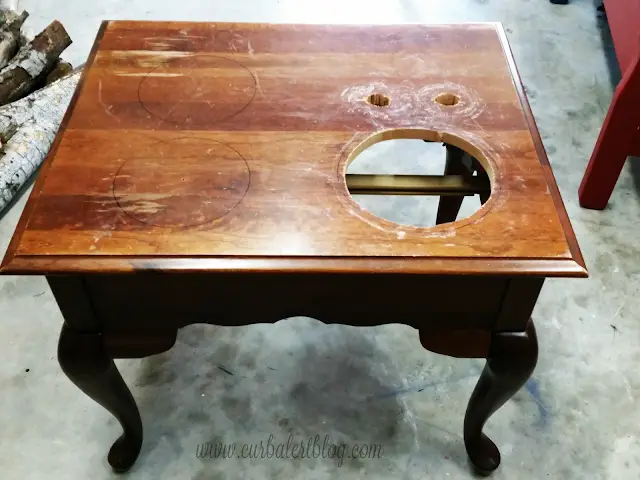 I always stick with my "don't buy anything more than $20" rule and this little end table slid in right under at $19.99. You see the wood finish was messed up and this type of table is a bit out of style so why not freshen it up a bit?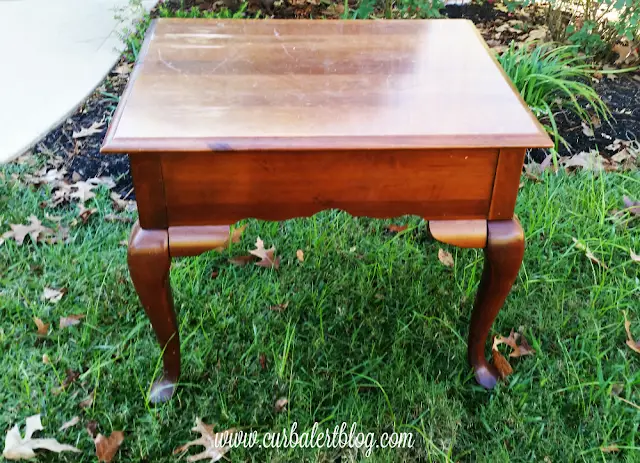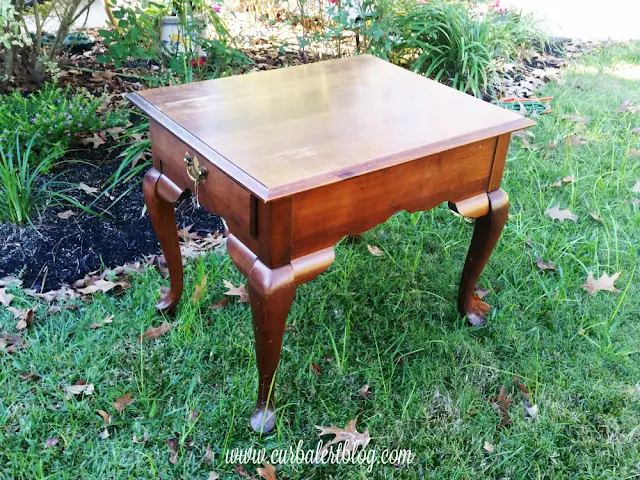 I mixed some Annie Sloan Old White Chalk Paint with some Waverly Crimson Chalk/Acrylic Paint for the perfect shad of pink.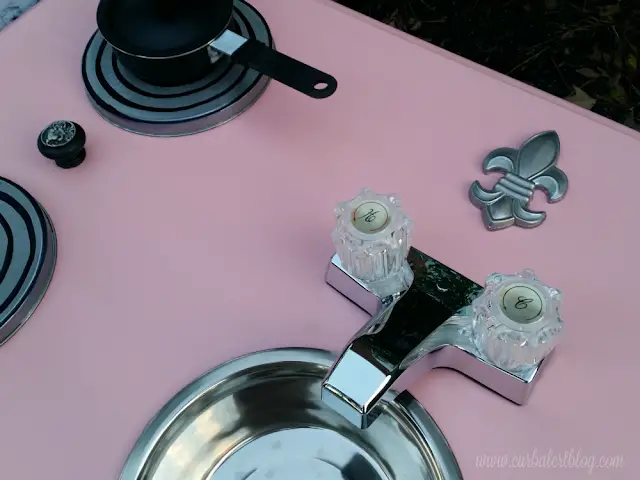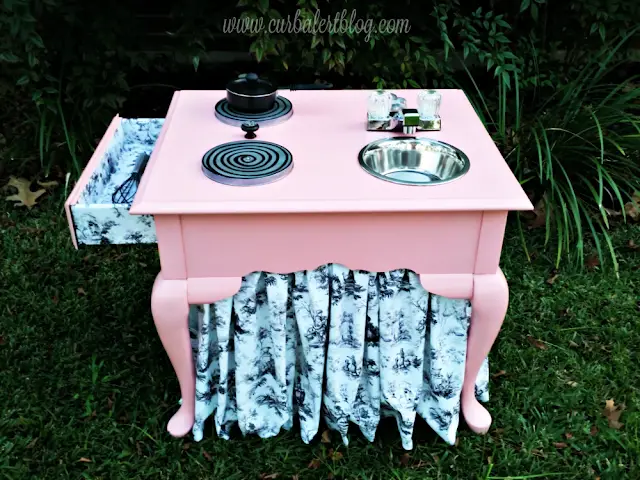 The Waverly Black and White Toile Print fabric really sends it up a few notches on the cuteness factor!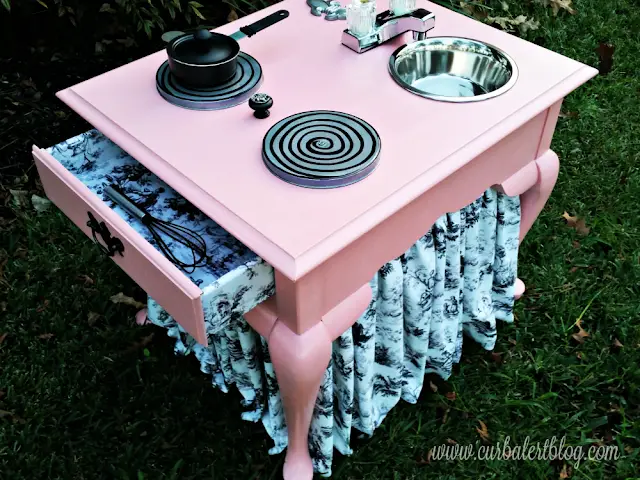 …and those burners, hand painted them myself – love!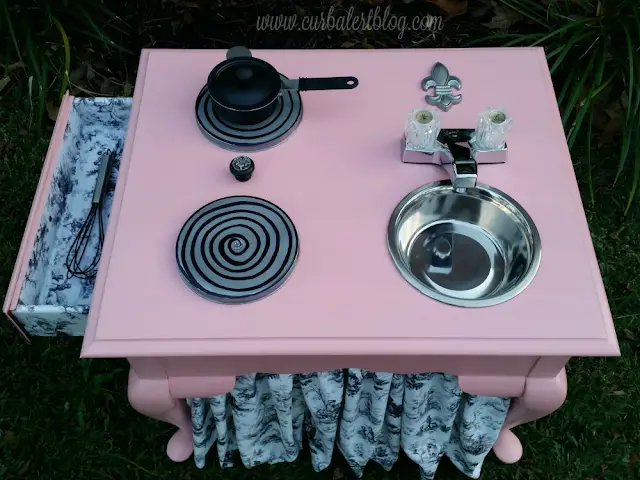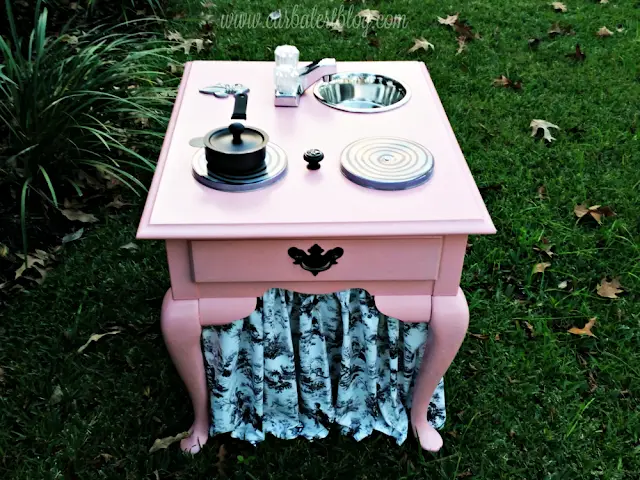 My favorite is the little Peekaboo Lined Drawer that holds all of the utensils for every little chefs' delights. I have an entire post showcasing my favorite Peekaboo Drawers because I think they are so fun!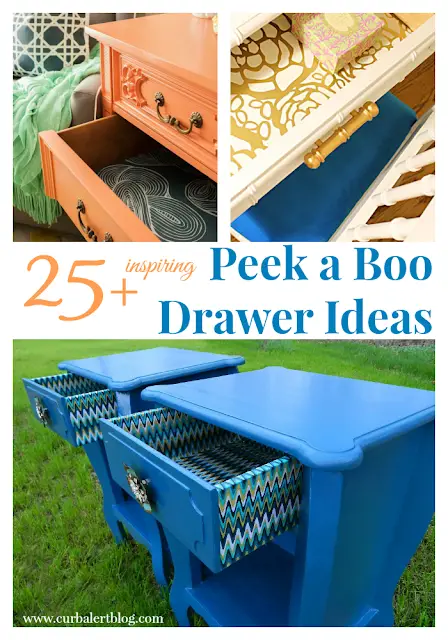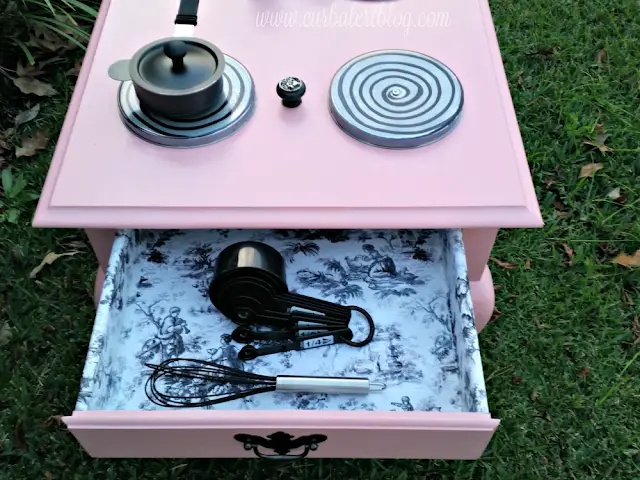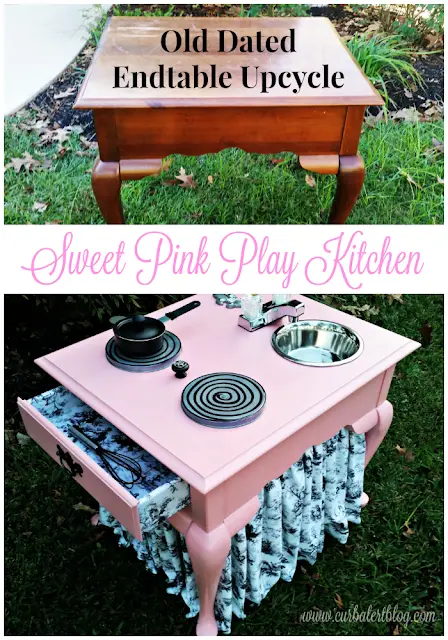 Do you have a little chef in mind that would love this little pink play kitchen? I sure do!

Sharing over at Thrifty Decor Chick!

I hope you are having a great week!
~Tami